Work with one of the top digital marketing agencies to create an indomitable online presence.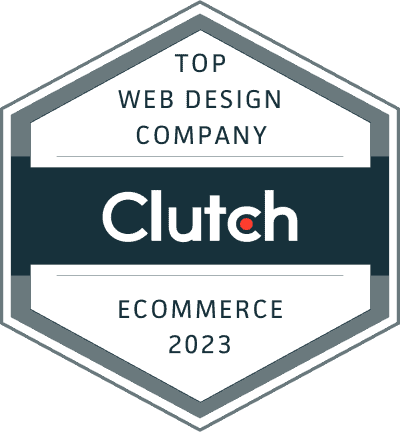 Top 1% Global Leader Digital Agency
Ranked by Clutch 2023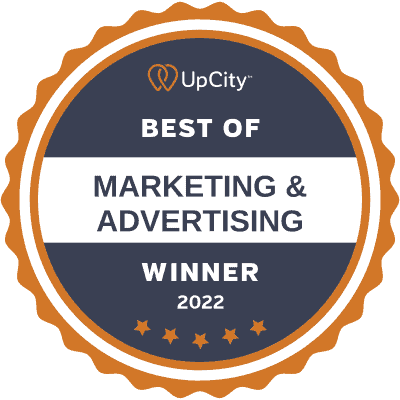 Top 1% Digital Agency in United States
Ranked by UpCity 2022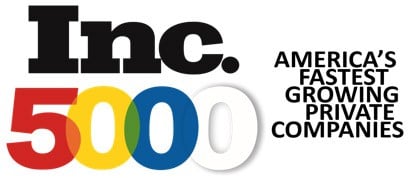 Fastest-Growing Companies in the USA
4 Years in a Row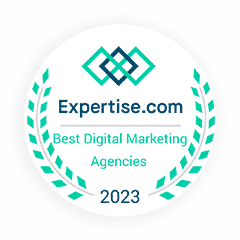 Top 1% Best Digital Marketing Award
Ranked by Expertise 2023

#2 Global Award Winner
Ranked by MASHABLE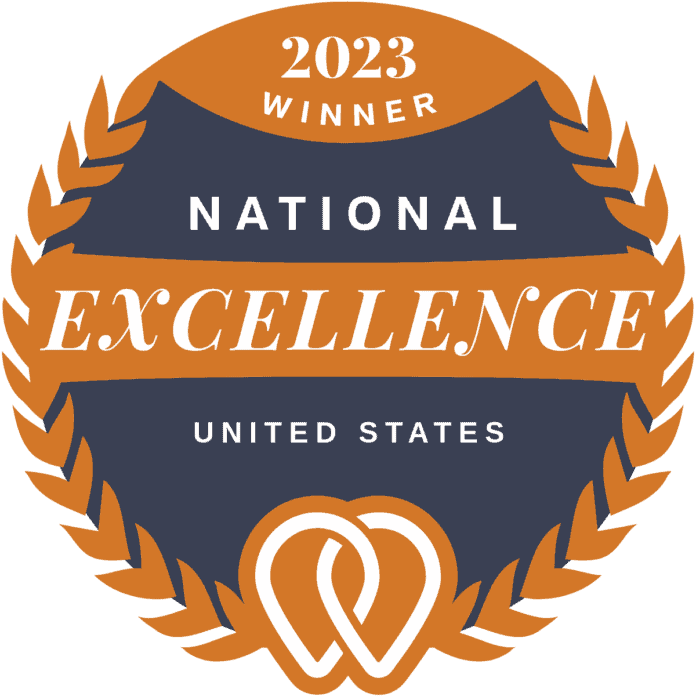 Top 1% Award of Excellence Winner
Years 2020, 2021, 2022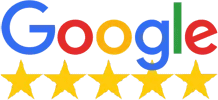 500+ 5-Star Reviews in Google
Ranked by Our Customers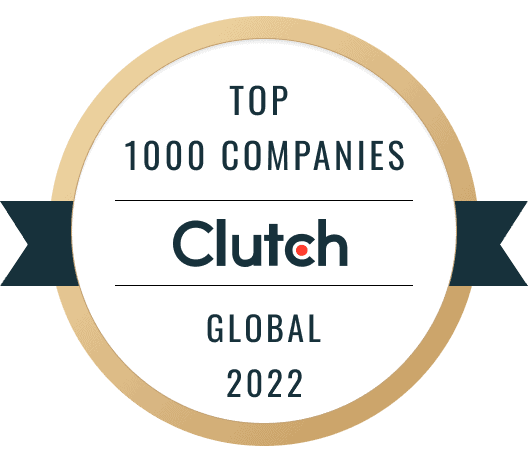 Top 1000 Global Digital Agency
Ranked by Clutch 2022

#1 Global Digital Agency
Ranked by Business Journal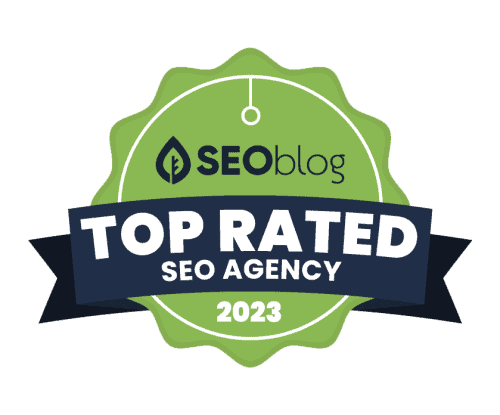 Top Rated SEO Agency
Ranked by SEO Blog 2023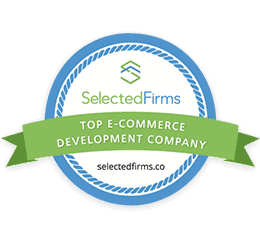 Top Ecommerce Development Company
Ranked by Selected Firms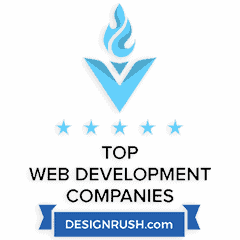 Top Web Development Agency
Ranked by Design Rush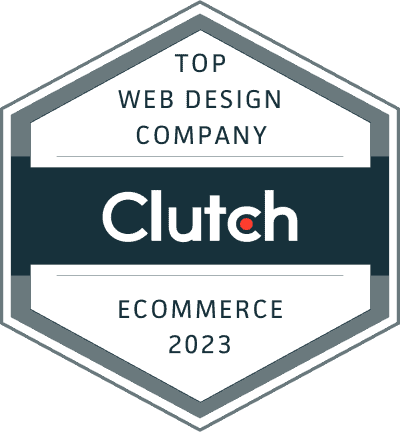 Top 1% Global Leader Digital Agency
Ranked by Clutch 2023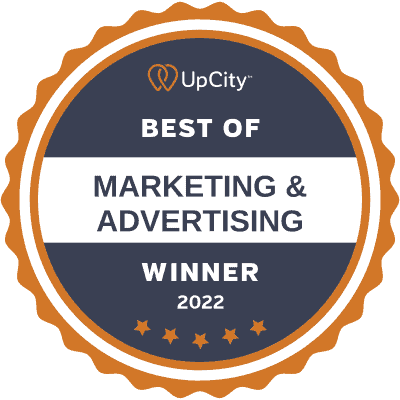 Top 1% Digital Agency in United States
Ranked by UpCity 2022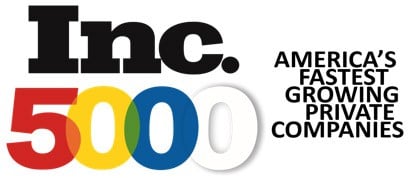 Fastest-Growing Companies in the USA
4 Years in a Row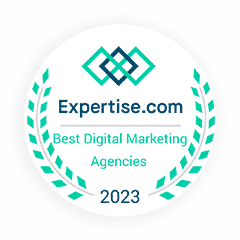 Top 1% Best Digital Marketing Award
Ranked by Expertise 2023

#2 Global Award Winner
Ranked by MASHABLE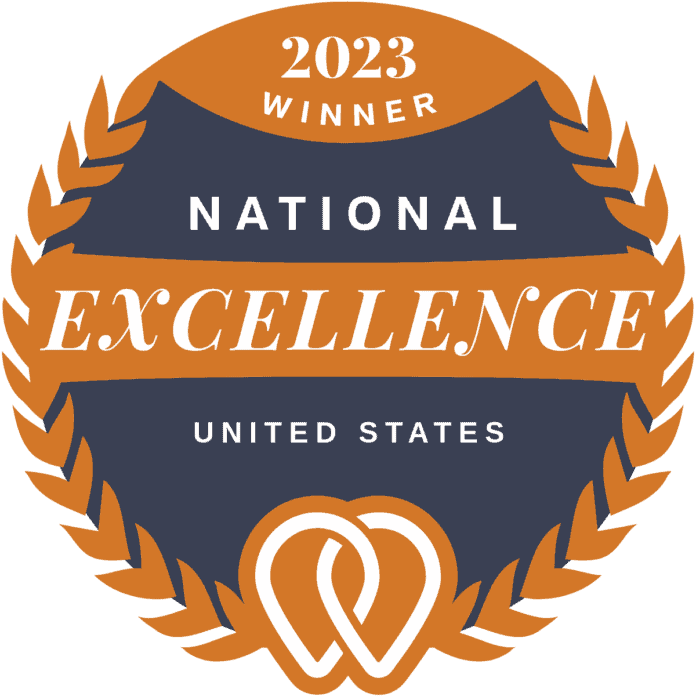 Top 1% Award of Excellence Winner
Years 2020, 2021, 2022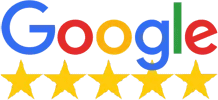 500+ 5-Star Reviews in Google
Ranked by Our Customers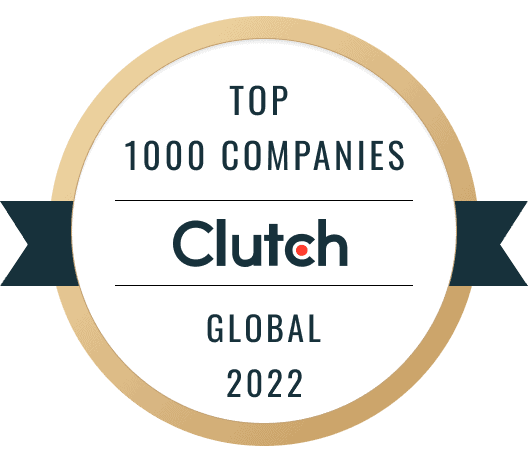 Top 1000 Global Digital Agency
Ranked by Clutch 2022

#1 Global Digital Agency
Ranked by Business Journal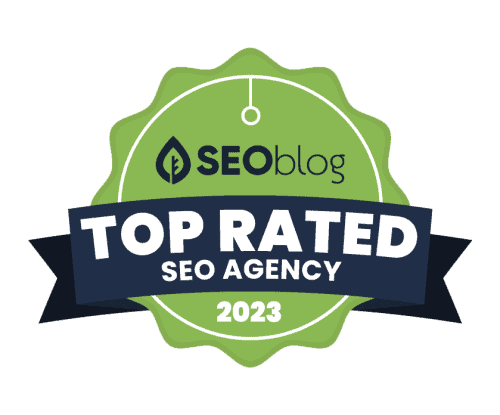 Top Rated SEO Agency
Ranked by SEO Blog 2023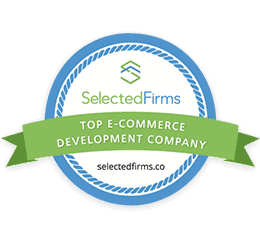 Top Ecommerce Development Company
Ranked by Selected Firms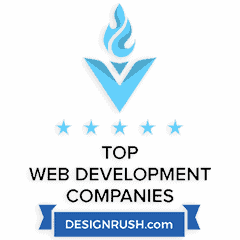 Top Web Development Agency
Ranked by Design Rush
Vancouver Search Engine Optimization
Progressive. Dynamic. Forward-thinking.
These words are often used to describe Vancouver, BC.
This thriving business hub, nicknamed "The Place of Ideas" by the Vancouver Economic Commission, offers the perfect combination of a reliable business landscape, a talent pool from top-tier educational establishments, and numerous supportive initiatives for innovators and creatives.
With such a favorable business environment, it's not surprising there are almost 80,000 businesses in Vancouver, BC.
If you're reading this article, one of those 80,000 businesses is probably yours. And you probably already know just how competitive this city is, with new Vancouver businesses popping up constantly. Not to mention those relocating to Vancouver, BC.
So, let's put it plainly – how can your business survive and thrive in such a competitive environment?
Although Vancouver, BC encourages you to think outside the box and push the boundaries, the answer is simple. Your business must be seen and trusted by more customers than your competitors.
In the digital era, this battle is fought online with a mighty weapon called search engine optimization.
Search engine optimization, or SEO for short, allows your business to position itself higher in search engine results, thus attracting more visitors. But that's just the beginning.
So, let's dig deeper into why an efficient SEO strategy is a must for your business and why NEWMEDIA is the Vancouver SEO agency to develop it for you.
Vancouver, BC website design, UX, digital development and marketing agency
INCREDIBLE PRODUCT MEETS IMPECCABLE DESIGN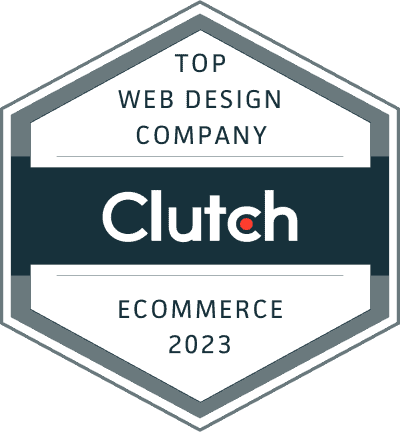 Global Leader Digital Agency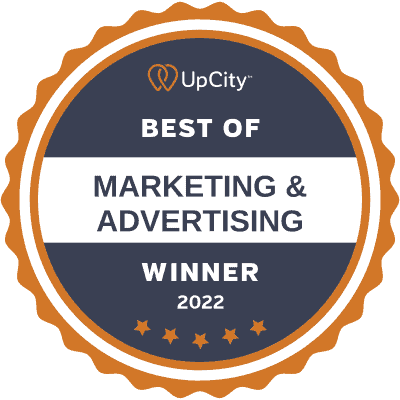 Digital Agency in United States
Web Design | SEO+Social Digital Marketing Agency
We can craft the perfect digital strategy to grow your business, and then execute it for you to generate massive scale. And we can move much faster than you would expect.
Why Invest in Search Engine Optimization?
According to HubSpot, search engine optimization is no longer considered simply "nice to have" when it comes to internet marketing. As of recently, search engine optimization is, instead, a must-have in any comprehensive digital marketing strategy. This goes for almost 70% of marketers, as seen in the image below.

So, why is search engine optimization becoming a necessity?
The answer is, yet again, quite simple.
What is the first thing you do when you need information of any kind? That's right, you Google it.
Turning to search engines is what hundreds of thousands of Vancouver, BC, residents will probably do when looking for a product or a service that your company offers.
From there, it's simple. If your business isn't at the forefront of the search engine results pages (SERPs), these prospective clients will do business with a company that is.
And when we say forefront, we genuinely mean it. Only 25% of internet users will search past the first page of Google, as seen below. If your business is beyond the first page, not to mention in the double-digit pages, it might as well not exist in the eyes of most consumers.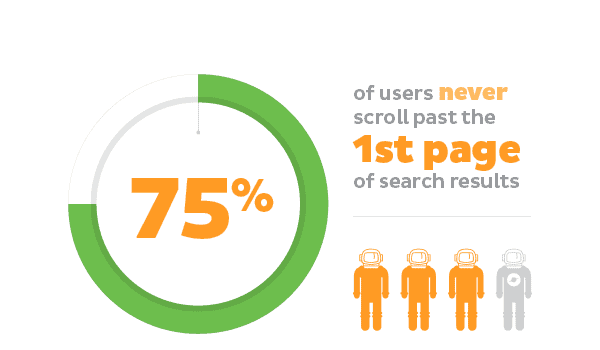 This goes for all Vancouver, BC businesses, whether small, family-owned businesses or giant corporations.
With search engine optimization, your business will be more visible, eventually leading to increased customer and market confidence, a stellar online reputation, and more sales.
Investing in search engine optimization to deliver these desirable results is prudent for several reasons.
SEO is cost-effective.
SEO delivers an excellent return on investment (ROI).
SEO and the organic traffic that comes with it are sustainable.
The content you publish within an SEO campaign and the backlinks you acquire while working with a reputable Vancouver SEO agency are permanent. They will drive web traffic to your site for life, even after you stop actively investing in SEO strategies.
In other words, SEO is your one-way ticket to stable business growth.
What Can a Vancouver SEO Agency Do for Your Business?
After reading about the importance of search engine optimization, you might become interested in learning more about this valuable digital marketing strategy. And nothing is stopping you.
The internet is practically overflowing with data, facts, and stats about SEO. So, you can learn the basics online.
But do you have the time it takes to get the hang of the numerous marketing techniques SEO employs? Or the time to keep up with the latest SEO trends? And there's the issue of tools necessary to do research and track an SEO strategy. And what if your website needs a complete overhaul?
We can go on and on, but you probably get it by now. Reading about SEO is much different than actually putting it into practice. This takes a lot of time, effort, and ­if you don't know what you're doing – money.
On top of that, DIY SEO efforts, however well-intentioned, might end up causing more harm than good. Google and other major search engines are quick to hand out traffic-crushing penalties for SEO practices that go against their guidelines.
For these reasons, your safest bet is to delegate SEO efforts to digital marketing experts.
Hiring a full-time SEO specialist comes with insurance benefits, payroll taxes, and other additional expenses. If you can't afford this, outsourcing SEO to one of the top Vancouver SEO agencies is the way to go.
Let's see what reputable Vancouver SEO companies can do for your business.
Boosting Online Visibility
If you run a business in Vancouver, BC, chances are you have a website and social media channels, even if you don't own an online business.
However, being present online isn't the same as being visible online. After all, anyone can make a website or an Instagram account. But not everyone can appear at the top of search engine rankings.
When you start working with a Vancouver SEO company, one of the first goals of its SEO experts will be to boost your online visibility by improving your standing in search engine results.
This factor is the prerequisite for almost every other benefit of search engine optimization.
Attracting Organic Traffic
The higher you get in the search engine results, the higher the chances of attracting organic traffic from Google. And in the world of search engine optimization, organic traffic is the name of the game.
Unfortunately, not all businesses in Vancouver, BC and beyond will get to experience the wonders of this web traffic. In fact, an overwhelming majority of web pages get no organic web traffic at all, as seen in the chart below.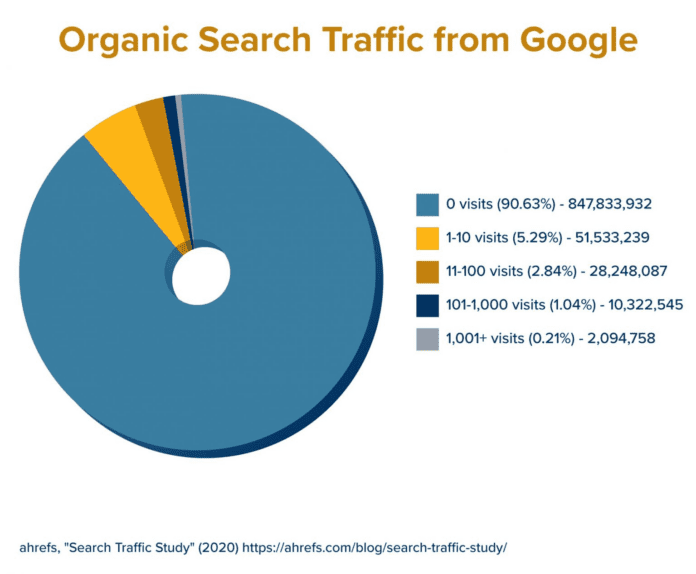 And the job of the Vancouver SEO experts you hire is to stop your company from being a part of these dreary statistics.
Qualified Vancouver SEO experts will adequately optimize your website to guide organic search traffic toward it. The ultimate goal is for search engines to recognize that your website offers the most relevant answers to internet users' search queries.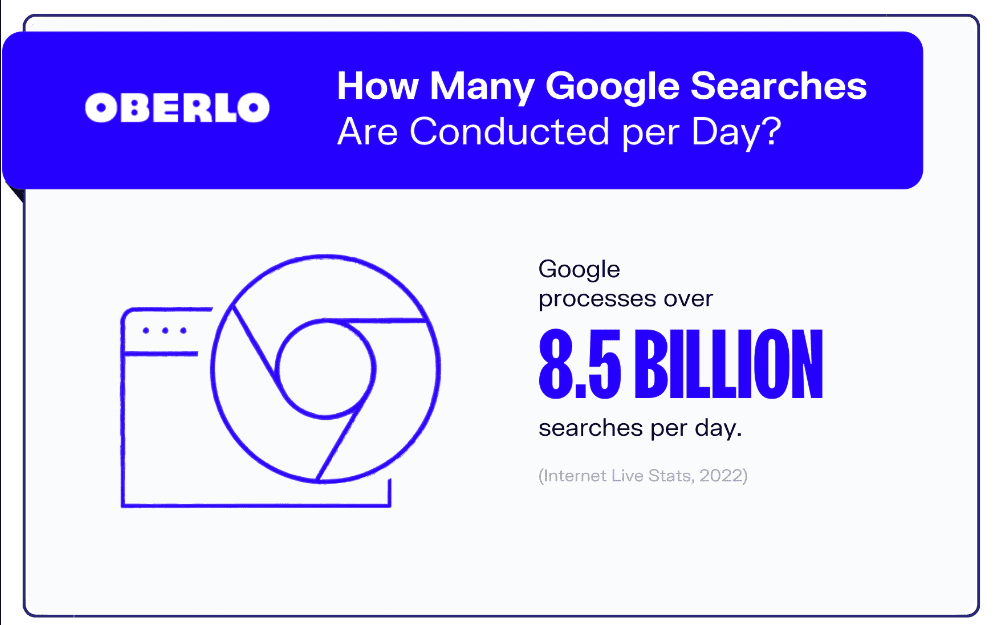 You might consider just paying for web visits instead of vying for attention in such a cutthroat competition.
Well, you could do that. You can just pay for Google ads. And you will probably see a spike in online visits for a while. But after you stop paying for traffic, it will likely dip to zero.
These pay-per-click (PPC) internet marketing campaigns are effective for achieving short-term results. But anything beyond that can't be paid, only earned.
Generating Leads Cost-Effectively
Once you get more people to view your products or services and interact with your website, the next step is lead generation.
In marketing terms, leads are individuals or organizations with the potential of becoming future customers.
Throughout history, businesses have resorted to numerous marketing tactics to generate more leads. In the past, they would go door to door. As of more recently, they would cold-call customers or rely on email marketing.
Search engine optimization allows you to get in front of people looking for your products or services without physically getting in front of them or contacting them directly. As such, it's the most efficient way of generating leads, both in terms of cost and success rate.
With a well-developed SEO strategy, the leads that end up on your website will already be prepared to commit.
Increasing Brand Awareness
The more people commit to your products and services, the more recognizable your brand gets.
However, brand awareness isn't solely about people recognizing your brand's name. It's about them knowing what your company stands for, which products or services it offers, and how this offering can help them.
It's also about trusting the information available on your website. This will keep people coming back anytime they have a new query, making it easier to convert them from sales to leads.
If customers keep coming back to your website, chances are they trust your business. And customer trust is the key component to the success of any business, online or offline.
Naturally, this process takes time and a lot of marketing efforts. It requires you to take good care of your website visitors even if they don't end up purchasing anything.
In digital marketing terms, this means providing relevant and up-to-date content that will be useful for your visitors. It also means providing an easy way for those visitors to contact you or provide feedback. Fostering healthy conversation is crucial for customer engagement and trust.
Besides guaranteeing customers for life, trust results in better treatment from search engines.
After all, trustworthiness is one of the elements in the three-prong strategy Google uses for ranking websites.
This strategy is known as E-A-T. Expertise. Authoritativeness. Trustworthiness.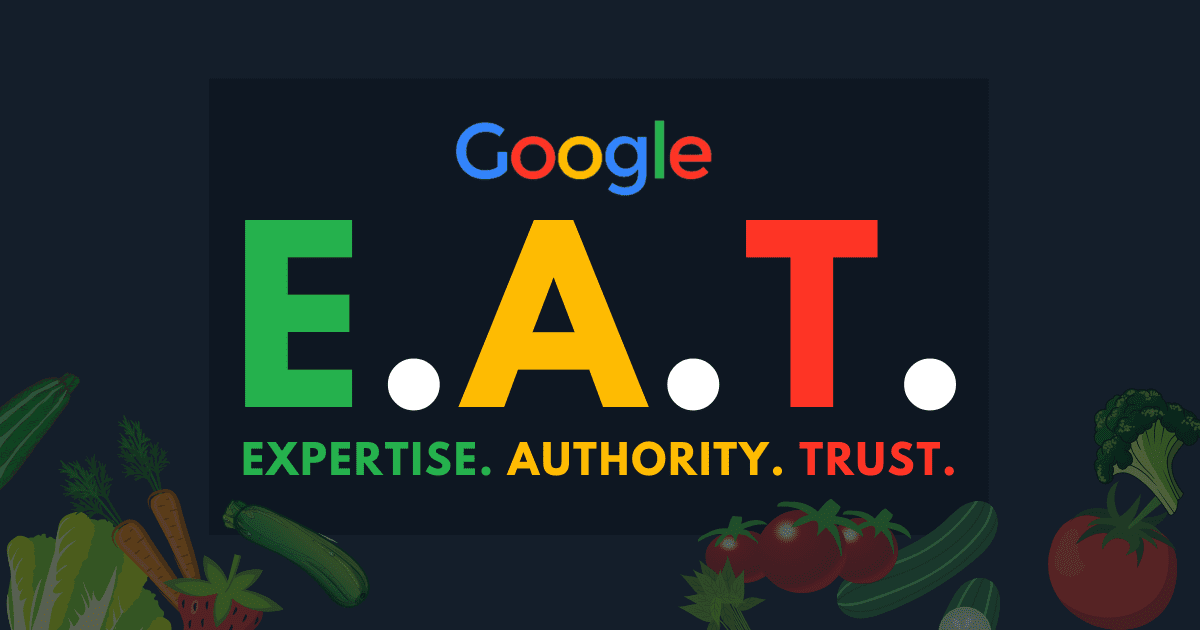 Simply put, your customers will keep going back to you if they deem you an expert and an authoritative figure in your field and trust you will provide accurate information. This, in turn, sends a signal to the search engines to trust you as well, moving you up the search engine results.
Improving Domain Authority
As discussed in the section above, the A in E-A-T stands for authoritativeness.
With well over 1 billion websites globally fighting for attention, how can your website stand out as an authoritative source of information?
By employing well-thought-out SEO efforts, of course.
When it comes to search engines, authority is measured by how popular your website is among internet users and how many other authoritative websites link to it.
Top SEO companies in Vancouver should cover both aspects with their SEO services.
Most commonly, improving domain authority involves producing relevant content, optimizing existing website content, improving website structure, and acquiring numerous high-quality backlinks.
Getting Ahead of the Competition
Like virtually any business strategy, the goal of search engine optimization is to get you ahead of the competition. What's interesting is that your competitors can help you achieve this.
If you hire Vancouver SEO experts who know what they're doing, you should outrank your competitors and be perceived better by customers and search engines over time.
Competitor analysis is one of the most critical Vancouver SEO services. This analysis lets you study your competitors' digital marketing strategies to see what works for them. Competitor analysis will help you find out what keywords they rank for, what type of content they produce, and how they go about link building.
You and your SEO providers can then use this information to create a comprehensive marketing strategy to outrank your competitors. This strategy typically involves identifying your competitors' shortcomings and filling in the gaps left, thus attracting the customers that have been neglected by them.
Informing Marketing Decisions
What's so special about search engine optimization is that its results reach far beyond search engine marketing.
The results from SEO campaigns can inform almost all digital marketing efforts, including content marketing and social media marketing.
When SEO collaborates with other digital marketing forms, amazing results ensue.
What Does NEWMEDIA's SEO Process Look Like?
Now that you know what to expect from the best Vancouver SEO agencies, you're probably wondering what this process looks like in practice. Well then, allow us to introduce ourselves and give you just the answer you're looking for.
NEWMEDIA is one of the leading Vancouver search engine optimization agencies offering numerous SEO services. Unlike most other SEO agencies in Vancouver, NEWMEDIA is also a full-service digital marketing agency. This means that your search engine optimization needs will be in the hands of well-rounded SEO specialists with years of digital marketing experience.
That said, here's what will happen when you turn to us for your Vancouver SEO services.
Developing an SEO Strategy
Once you enlist our Vancouver SEO services, working on a comprehensive SEO strategy is the first step.
To develop this strategy, our SEO expert team will get to know you and understand your business, its values and goals. We'll also examine your existing digital marketing efforts to see what can be improved and what must be scrapped.
Regardless of your current budget and resource allocation, we'll ensure the initial SEO strategy includes clear and achievable goals that are easy to understand and measure.
As time goes by and as we monitor the implemented strategies, we'll discover what works and what doesn't. This data will help us tweak your future strategies to achieve even better results.
In other words, search engine optimization is an ongoing process. Your SEO strategies will be updated constantly as our team discovers new keyword gaps, develops another content strategy, or receives results from an SEO audit.
Once NEWMEDIA sets clear objectives for your business, we'll proceed to audit it. While the word "audit" rarely elicits positive reactions, an SEO audit might make you look at it in a more positive light.
An SEO audit is one of the most critical SEO services, as it allows us to determine how well your company is doing in the search engine optimization department.
Like most SEO consultants, we typically perform two checks: a technical audit and a content audit.
As the name suggests, a technical audit will dive into the technical aspect of your website. It will look for errors, bugs, speed optimization issues, and other optimization problems that might prevent your website from ranking well with the search engines.
To perform a technical audit, we employ advanced auditing tools. Take a look at the image below to see how the results of a technical audit look like when the Semrush audit tool is used.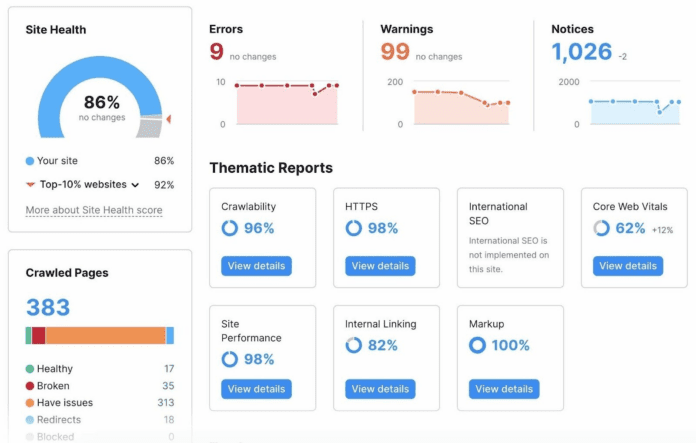 These tools scan every page of your website and report on their current standing. The most commonly reported issues include low site speed, redirect problems, and crawl errors. When we know what's standing in the way of a great search engine ranking, we'll also know how to fix it.
As for the content audit, it's also pretty self-explanatory.
We'll check all the content on your website to understand what's working for your niche. During this audit, we go beyond what most people consider content, such as blog posts. In digital marketing, content is everything, from titles to meta tags.
Upon completing these audits, we'll submit a detailed report listing the discovered issues, potential problems, and our recommendations for moving forward.
Conducting Extensive Research
Research is the lifeline of any of our digital marketing services.
Without extensive research, we won't know how to position your business online, how to tweak your SEO strategy, or what type of content marketing will work the best.
That's why we take this step extremely seriously.
At NEWMEDIA, we conduct several types of research, including looking into your competition, relevant keywords, target audience, and niche market.
Keyword research is arguably the most crucial step in our research endeavors. After all, many of the other types of research boil down to identifying keywords with the potential to rank, drive traffic, and convert.
When we're researching your competitors, we also check for which keywords they fail to rank.
When exploring your target audience, we monitor which keywords they use the most frequently.
The same goes for analyzing the market.
Our message is probably loud and clear by now – keywords can make or break your SEO efforts.
Our keyword research can be broken into three simple steps:
Find the relevant keywords.
Analyze our findings based on search volume and intent, keyword difficulty, and ranking potential.
Put the keywords to good use.
By "good use," we mean using these keywords to optimize every inch of your SEO strategy, from buyer personas and editorial calendars to content across your website and social media channels.
Creating and Optimizing Content
Creating high-quality, relevant content around the keywords we've discovered is integral to our SEO process.
We often use the word "relevant" to describe the content you should be putting out, so let's break down what relevance means in content marketing.
Simply put, your content should match your audience's interests, your niche market, your business goals, and, of course, your core values. If you manage to produce content that reconciles all these aspects, you've hit the jackpot, just like this delightful Venn diagram from Ahrefs suggests.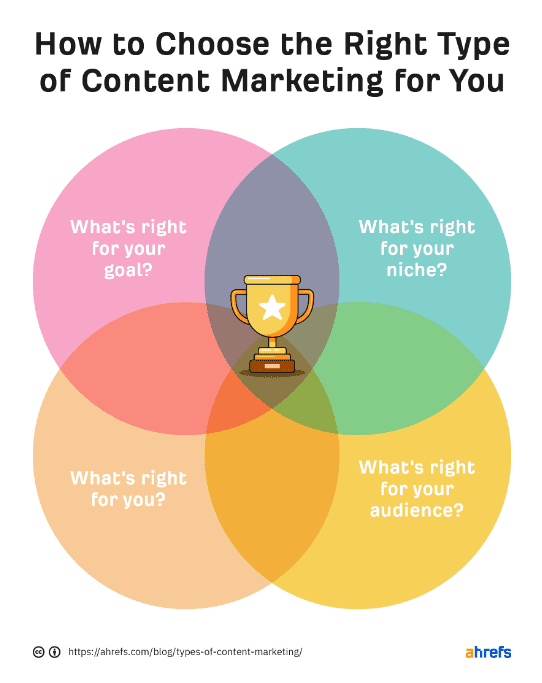 If you already have a website, we'll optimize the existing content where possible. Some aspects might require a complete overhaul to be received well by search engines. Whatever the case, our highly qualified content experts have got you.
The same goes for business owners who don't have a website or want to start from scratch. As a full-service digital marketing agency, NEWMEDIA also offers web design and development services. So, we can build you an attention-grabbing website from the ground up while keeping the best SEO practices and discovered keywords in mind.
NEWMEDIA prides itself on creating evergreen content that has no expiration date. This content will continue to drive traffic for years to come, improving your website's authority with every passing year.
Championing Your Content Persistently
While the quality of our content can speak volumes, we never leave it to its own devices.
Instead, we focus on promoting the created content with the simple goals of reaching a broad audience and outranking your competitors.
Nowadays, social media marketing is an excellent strategy for promoting content. However, besides the more conspicuous promotion, we also use specific off-page optimization practices to boost your content.
As a crucial Google ranking factor, backlinks are probably the most important element of this type of promotion.
Backlinks refer to links from other websites linking to your content. But keep in mind that quality trumps quantity when it comes to backlinks. Backlinks from one or two authoritative websites are worth significantly more than dozens of backlinks from websites with low domain authority.
At NEWMEDIA, we employ various link-building techniques to ensure your content ends up in the right hands. But don't get it twisted, this is far from simple. That's why over 60% of businesses hire an SEO specialist for link-building purposes, as seen in the image below.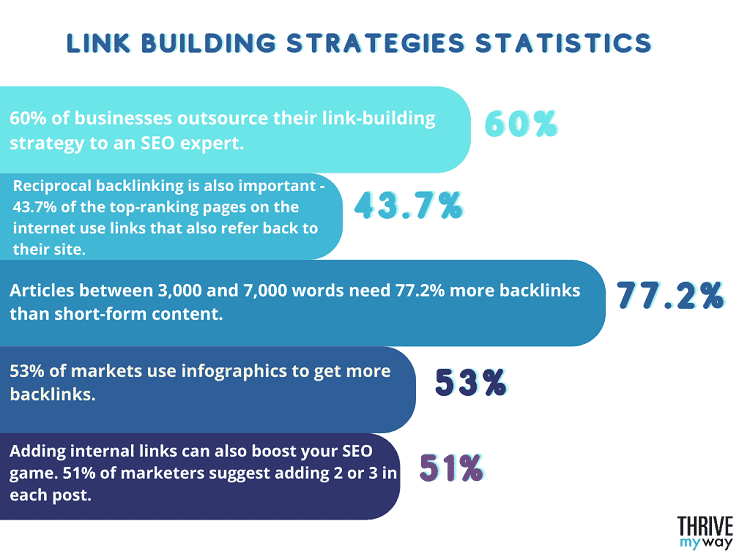 Carrying Out an In-depth Analysis
While our SEO process sounds great in theory, how can you ensure it works?
Well, besides seeing improvements in website visits and sales, we compile extensive reports detailing changes in elements like traffic, engagement, and backlinks. The exact details will depend on your business and the set key performance indicators (KPIs).
To be able to produce these reports, our team at NEWMEDIA tracks our campaigns from the very first moment. We use several advanced tracking tools for this purpose. Sure, free tools like Google Analytics can give you some insights. Still, professional-grade tools make all the difference in SEO results.
Since the SEO process is flexible, we use our findings to update and tweak your digital marketing strategy to ensure optimal results. Many SEO companies in Vancouver stick to a rigid SEO process, which has no other way to go but down.
Every Vancouver SEO expert in our team understands the importance of flexibility and adaptability in the online world dominated by ever-changing search engines.
As a full-service digital marketing agency, NEWMEDIA offers a wide range of Vancouver SEO services. For this reason, our SEO agency can help you regardless of your company's size, business model, or ultimate goals. Here's a taste of what you can expect in Vancouver SEO packages.
If you want to optimize your digital marketing from the ground up, full-service SEO is the way to go.
While developing this all-encompassing strategy, our SEO agency focuses on three core components:
On-page SEO involves optimizing everything you can physically see on your website, with the simple goal of ranking better and earning more organic search traffic. On-page SEO focuses on elements like HTML tags, headlines, images, and content on your website.
Off-page SEO covers SEO tactics applied outside your website to improve its ranking. The most popular tactics include social media marketing and link building.
Your website has two key audiences: your customers and the search engines. Technical SEO takes care of the latter. Simply put, technical optimization ensures search engines can find and understand your content. As such, it tackles your website's back end, which requires extensive coding knowledge.
An SEO strategy can only work if creativity and technology meet in the middle. Focusing only on the tech side of things produces unappealing content that has no real value. Similarly, letting your creative juices flow with no regard to SEO practices and technological aspects will reduce the chances of that fantastic content ever being discovered.
That's why each NEWMEDIA's SEO strategy strikes the perfect balance.
Once we're done optimizing your website, it should look something like this:
All web pages are well-connected.
There are no dead links or broken redirects.
Each page has a short and simple URL.
Each piece of content loads quickly.
The website contains a simple and easy-to-crawl sitemap.
There's no duplicate content to confuse the search engines.
The website is full of highly appealing content in all forms.
As a full-service digital marketing agency, NEWMEDIA can help you achieve some specific goals with search engine optimization. SEO mostly follows the same principles, but our specialized services are geared toward achieving specific results.
For all businesses in Vancouver, search engine optimization is a must. However, this valuable marketing tool becomes even more important when you own a local business in Vancouver.
That's where our local SEO services come into play.
A staggering 97% of people research a local company online, as seen below.
When you enlist our local SEO services, it's our job to position your business in front of potential customers in Vancouver and the surrounding area.
Let's say you own a car dealership.
Our goal is for it to pop up any time someone types in "car dealership near me," "car dealership Vancouver," "best car dealership in Vancouver," or any variation of this kind.
To achieve this desirable result, we offer the following in our local SEO services:
Creating and optimizing your Google Business Profile
Including your NAP (name, address, and phone number) citations in local directories and review sites
Targeting local keywords
Compiling backlinks from relevant local sources
Google and other search engines use these as local search ranking factors. Using them effectively allows your website to come out on top.
The name of this service is pretty self-explanatory. If you own an e-commerce business based in Vancouver, this service is for you.
The more product pages your e-commerce website has, the more crucial good SEO services are.
Our goal is to deliver the following:
Optimal site speed to prevent customers from abandoning their baskets
Highly optimized product pages to ensure customers have all the information they need in a single location
Well-thought-out site architecture to allow customers to navigate your shop hassle-free
High-quality backlinks to ensure your customers can access you from all corners of the internet
Besides the technical aspects, we pay special attention to content creation for an e-commerce business. After all, your online store should be much more than a bunch of product and category pages. By providing valuable content, we bring in targeted traffic and qualified leads that can eventually become paying customers.
If you're an Amazon seller in Vancouver, you can hire NEWMEDIA to boost your sales. Since over 40% of total e-commerce sales in Canada are linked to Amazon, you need any push that you can get in that area.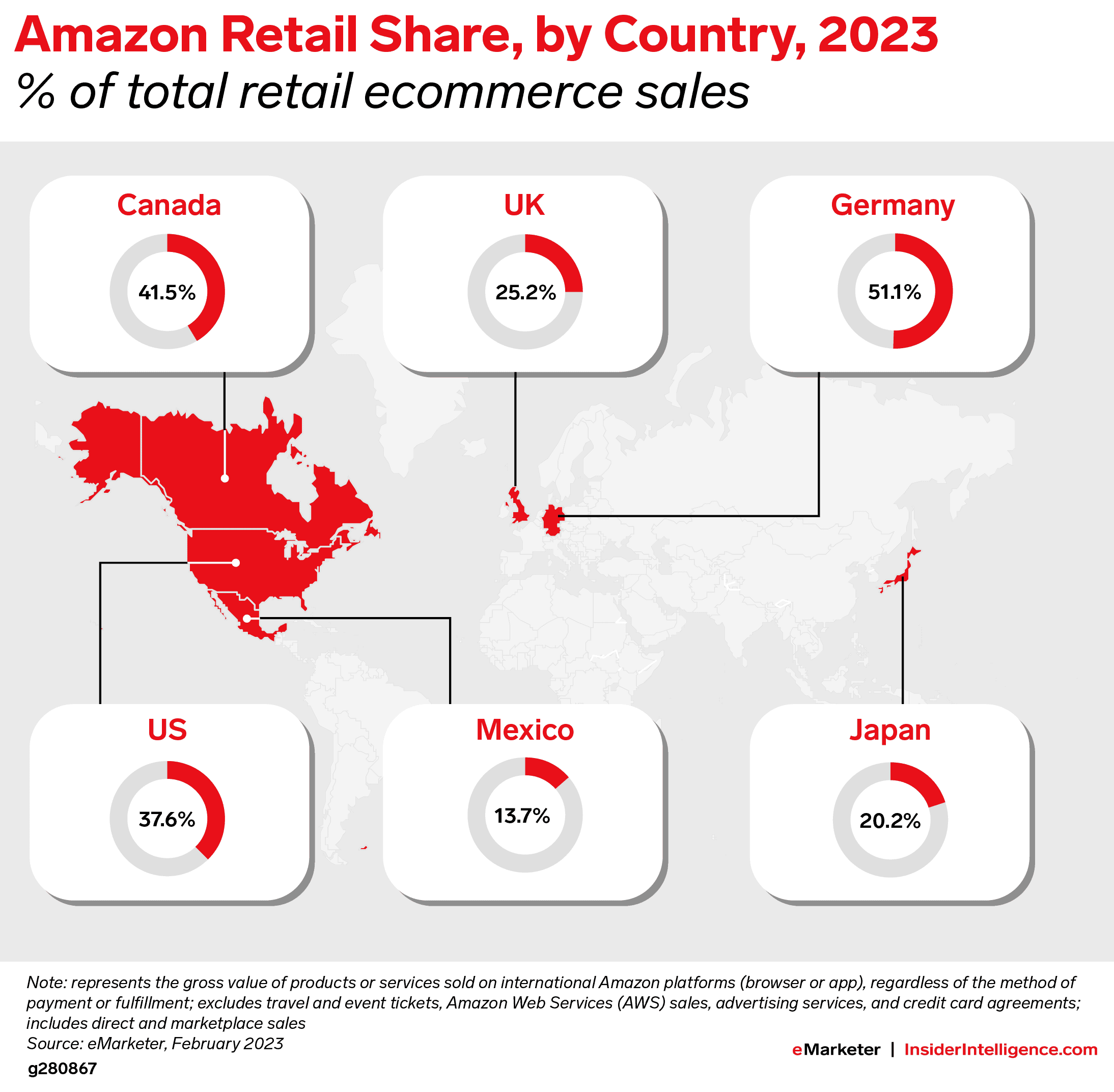 Well, NEWMEDIA aims to do more than just push you in the right direction. Our goal is to make you a star seller on Amazon.
While Amazon is an e-commerce retailer, the platform is governed by specific principles. Luckily for you, our SEO experts are well-acquainted with these principles.
As a result, our Amazon SEO services should transform your Amazon store into a unique and visually striking shop with numerous 5-star reviews.
Suppose you're unsure of how to proceed with your digital marketing strategies. In that case, you can schedule an SEO consultation with our experts at NEWMEDIA.
During the consultation, we'll analyze your ongoing SEO campaigns and suggest ways to improve them.
Even if you have an in-house SEO team, getting a second opinion from one of the top SEO companies in Vancouver can't hurt. It could help you overcome any lingering challenges you might be facing and grow your business substantially.
NEWMEDIA offers SEO services to businesses of all sizes, so feel free to reach out, regardless of if you need a small business or enterprise SEO.
Most services our marketing agency offers heavily rely on search engine optimization. SEO can inform every marketing decision, from paying for Google ads to investing in PR. Here are some of our services that are directly tied to SEO.
Web Design and Web Development
Our talented web developers and designers can build you a business website that checks all the boxes. It will look great, perform even better, and follow the best SEO practices.
When it comes to web design, we prioritize two things: uniqueness and responsiveness.
The former refers to the fact NEWMEDIA's websites are custom-made designs, built specifically to match your business's aesthetic and meet its needs. No overused themes and designs here.
Responsive web design is crucial in our multi-device age, especially for mobile users. Our websites look and operate great, regardless of the device customers use to access them.
Currently, as many as 90% of users access the internet using a mobile device, as seen in the image below. Think of all the potential traffic you're losing out on if your website isn't optimized for this device.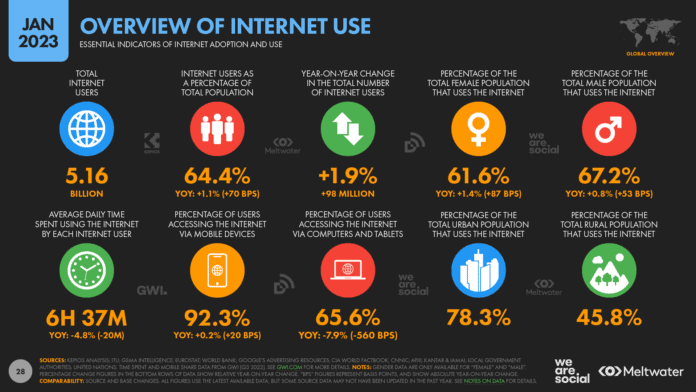 In the digital era, social media channels have become the go-to platforms for advertising. As such, social media marketing is a vital component of any efficient digital marketing strategy.
Whether you want to succeed on Facebook, Instagram, Twitter, TikTok, or LinkedIn—or all of them—NEWMEDIA has got you covered.
With an in-depth knowledge of all social media platforms and state-of-the-art technology, our team can create a memorable social media strategy for your business.
Naturally, all the social media content we produce for your business will be SEO-optimized to ensure maximum exposure.
Speaking of content, content marketing is a highly popular service in its own right. In fact, over 65% of marketers use a documented content marketing strategy to propel a business forward.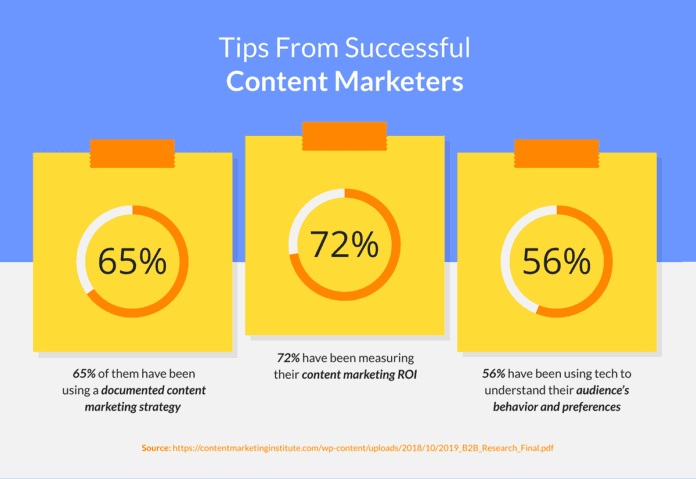 Our Vancouver SEO experts specialize in all types of content that can bring in new audiences. This means we do much more than write blog posts. We can help you with all kinds of written content, such as e-books, case studies, and testimonials. Plus, we can make some magic happen in the audio and video content departments as well.
Simply put, whatever specialized content your business needs, we can deliver.
Online Reputation Management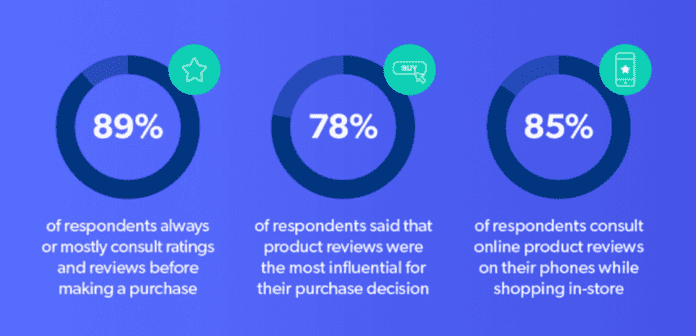 It should become evident from these statistics alone the importance of customer reviews. With a well-thought-out approach, you can turn your customer reviews and testimonials into huge SEO wins.
As part of our online reputation management service, we'll monitor what's being said about your brand online, both positive and negative. While positive reviews are obviously the better option, even negative reviews can be a chance to attract new customers, provided they're handled and responded to properly.
And that's just what our team does.
We can also help you compile positive reviews by requesting feedback from verified buyers. These reviews will, in turn, signal that your brand is trustworthy to other prospective clients.
Why NEWMEDIA Is the Vancouver SEO Company for Your Business
NEWMEDIA prides itself on a team of dedicated and hard-working SEO professionals with tons of experience under their belts. They have developed and managed thousands of social media accounts, SEO and PPC campaigns, and websites for clients of all sizes and business models.
Each SEO specialist in our team is easy to work with and knows what they're doing. They're passionate about marketing and work well together to deliver exceptional results for our clients. At NEWMEDIA, we believe in fostering a culture of creativity, innovation, and continuous learning, which allows our agency to stay ahead of the curve.
But don't just take our word for it
Our Recognitions Speak for Themselves
ranks NEWMEDIA a Top 1% Digital Agency in the United States
ranks NEWMEDIA a Top 1% Global Leader Digital Agency.
ranked NEWMEDIA's work the #2 Global Award Winner (and they ranked Twitter #3).
ranks NEWMEDIA among its fastest-growing companies, 4 years in a row.
Don't be confused by the many imitators, with names that look and sound alike - there is only one, original NEWMEDIA.COM - helping clients grow their businesses since 1996.
We Are Highly Result-Driven
At NEWMEDIA, we're committed to delivering measurable outcomes for our clients. We strongly believe in using data to inform all our marketing strategies, monitoring our progress, and continuously optimizing our campaigns to ensure optimal results.
We've helped hundreds of companies achieve great things, from growing by 10,000% in five years to achieving $1,000,000 daily revenue from the online business alone.
We Bring a Wealth of Experience to the Table
When it comes to all things SEO, Vancouver business owners are lucky to have someone like NEWMEDIA in their neighborhood. So far, our agency has worked with businesses of all sizes, from small operations to international enterprises. Our client list includes state and federal government, local and global non-profit organizations, and leading universities. Even major brand-name advertising agencies have turned to us for their digital marketing needs.
Thanks to this extensive experience, we understand the nuances of marketing and what it takes to succeed in the cutthroat online world. We leverage this experience to deliver effective marketing solutions to each new client.
At NEWMEDIA, we believe in building strong business relationships with our clients. For this reason, our SEO efforts are as collaborative as the client desires. We always maintain clear communication and offer weekly meetings, detailed reporting, and a dedicated project manager to keep you in the loop.
The reports we deliver are written to be easily understood by anyone, regardless of how tech-savvy they are. With SEO and any other service we provide, our main goal is to understand our client's challenges and provide them with tailored solutions that will help them prosper.
The new Delta Sky Club website portal, designed and developed from scratch by NEWMEDIA, allows Delta passengers who go online in any of their Sky Club lounges across the U.S. to quickly get news, weather & stock market information, in addition to tracking flights on any airline (not just Delta!), searching directly in Google, and getting maps and driving directions to/from any address on Earth.
NEWMEDIA Los Angeles, in collaboration with Sterling-Rice Group (SRG), built a new website for the Almond Board of California under an aggressive development timeline. We built a multi-language website for them while ensuring a consistent user experience by bringing all four existing websites into a single universal system. Our team of experts delivered this mammoth project even after the deadline was shortened by four weeks.
The Six Flags team reached out to NEWMEDIA for a complete website redesign and multi-site ecommerce web development. We redesigned the website to change its complete look and feel and organized content into categories and subcategories to simplify content discovery for visitors. Over the course of the project, we worked in close coordination with the Six Flags team to deliver the website quickly before their parks reopened.
PostNet approached us to completely redesign all their websites, including those of franchisees. We developed a fresh responsive website for them to offer a consistent browsing experience to visitors irrespective of the screen size of the device they use to access the website. Additionally, we developed a tool to help visitors find their nearest PostNet center. Finally, we designed the 300+ franchise websites for them with local SEO and franchise SEO.
YMCA (now "The Y") is an organization that we've all heard of and/or been a part of at one time in our lives. YMCA of Metro Denver came to us for a fresh website design that would communicate their mission of being for youth development, healthy living, and social responsibility. Even more exciting, they had just had a brand refresh and this was the chance to support that refresh with a complementary website.
When CBS Television was producing the show that came to be called Haystack Help, they needed a complex yet easy to use website application to direct the TV viewers to visit, and their search for a Denver website developer led them to NEWMEDIA. Initially, prior to contacting NEWMEDIA, they had selected another web development partner for the project. Then, there was a problem…
LET'S GROW YOUR BUSINESS TOGETHER
If you like what you've read so far, feel free to give us a call at (778) 653-8420 or shoot us an email at info@newmedia.com for a no-obligation consultation.

And call us old-fashioned, but we still believe in-person meetings are the best way to determine how well we can work together. So reach out to schedule a face-to-face meeting at our beautiful offices located at 600-890 West Pender Street, Vancouver, BC, V6C 1J9. Whatever you choose, we'll be happy to welcome you to our long list of satisfied clients.