Conversion Rate Optimization Conversion rate optimization (CRO) is all about creating a website that turns visitors into buyers. If you run an ecommerce site, you understand the tragedy of cart abandonment. When you see 100 add to carts, but only 17 checkouts, is there anything more disheartening?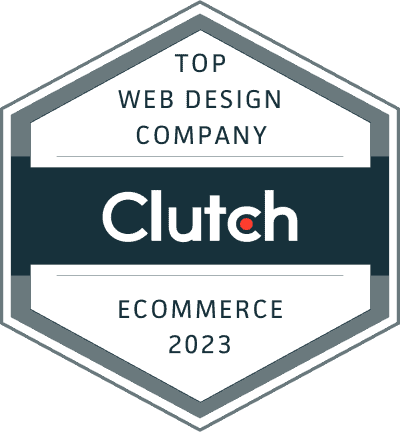 Top 1% Global Leader Digital Agency
Ranked by Clutch 2023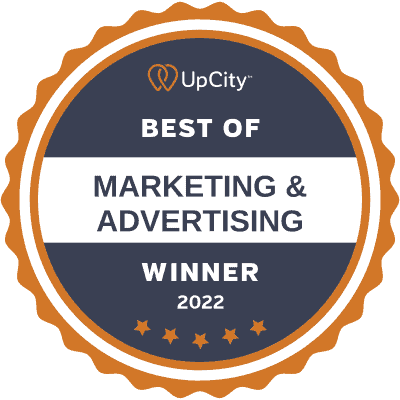 Top 1% Digital Agency in United States
Ranked by UpCity 2022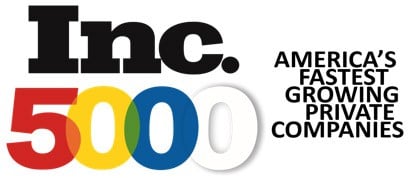 Fastest-Growing Companies in the USA
4 Years in a Row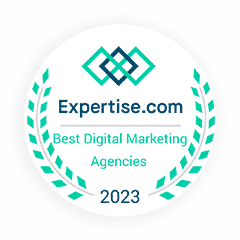 Top 1% Best Digital Marketing Award
Ranked by Expertise 2023

#2 Global Award Winner
Ranked by MASHABLE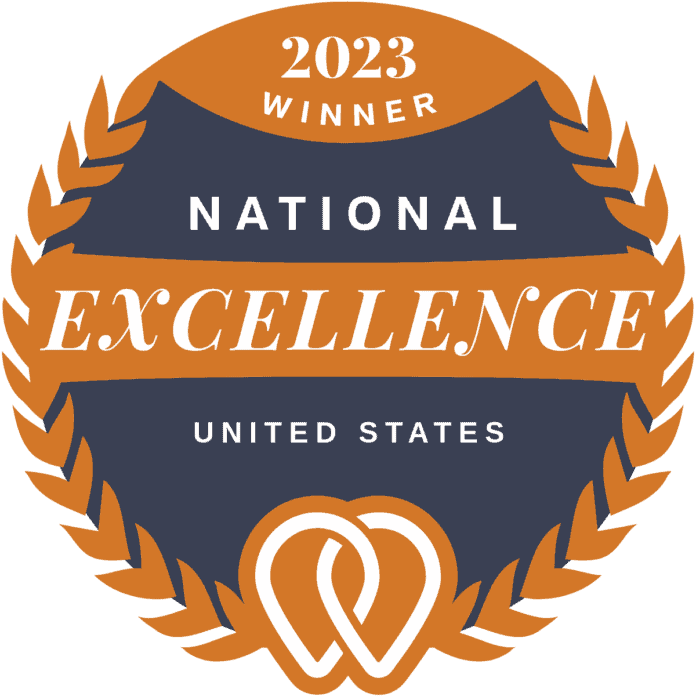 Top 1% Award of Excellence Winner
Years 2020, 2021, 2022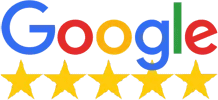 500+ 5-Star Reviews in Google
Ranked by Our Customers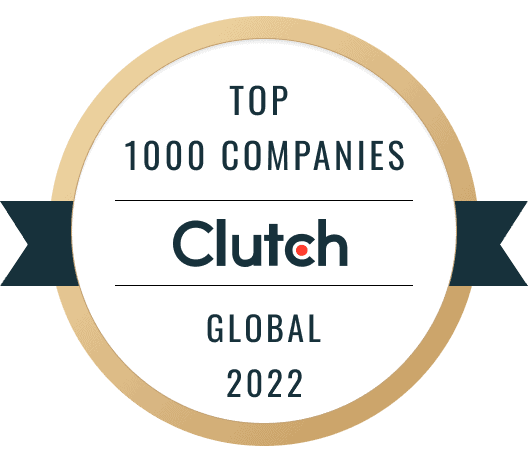 Top 1000 Global Digital Agency
Ranked by Clutch 2022

#1 Global Digital Agency
Ranked by Business Journal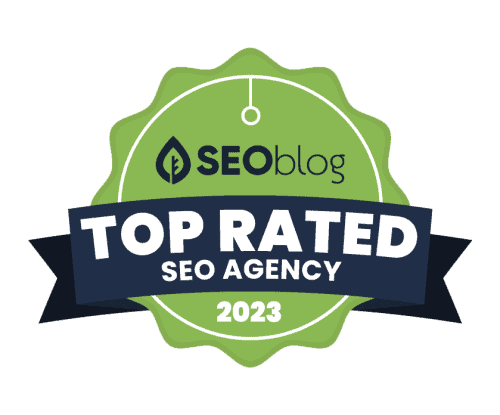 Top Rated SEO Agency
Ranked by SEO Blog 2023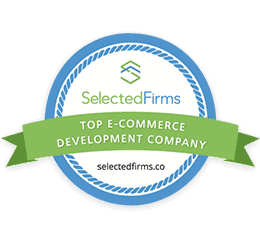 Top Ecommerce Development Company
Ranked by Selected Firms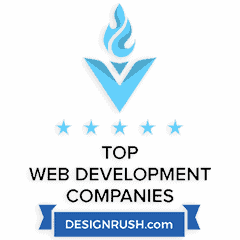 Top Web Development Agency
Ranked by Design Rush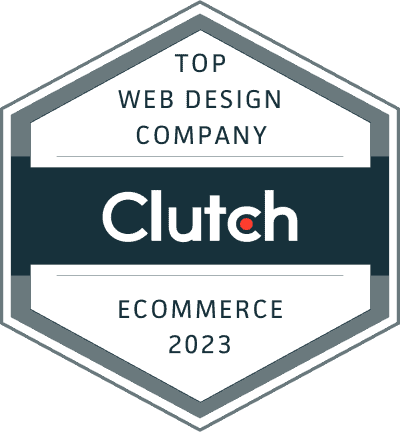 Top 1% Global Leader Digital Agency
Ranked by Clutch 2023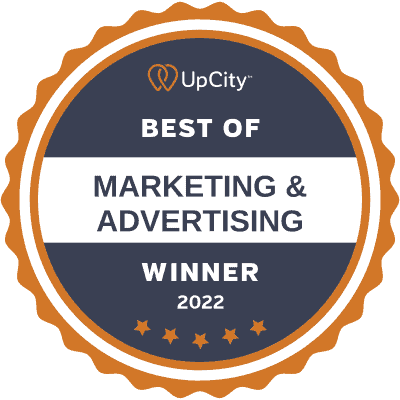 Top 1% Digital Agency in United States
Ranked by UpCity 2022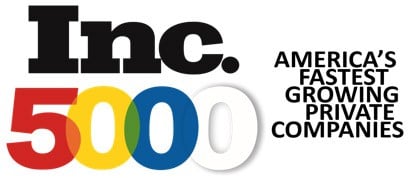 Fastest-Growing Companies in the USA
4 Years in a Row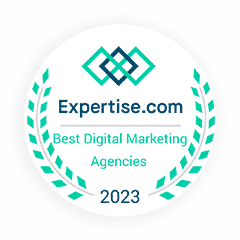 Top 1% Best Digital Marketing Award
Ranked by Expertise 2023

#2 Global Award Winner
Ranked by MASHABLE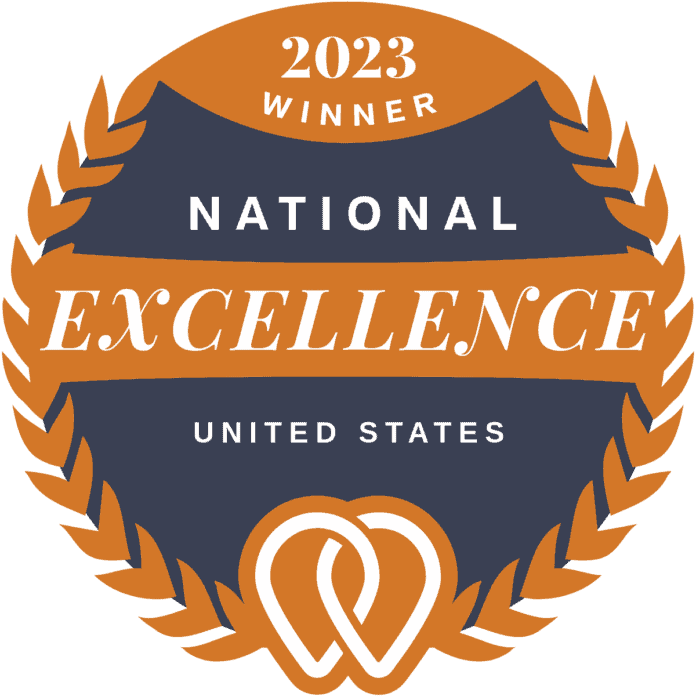 Top 1% Award of Excellence Winner
Years 2020, 2021, 2022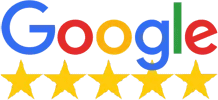 500+ 5-Star Reviews in Google
Ranked by Our Customers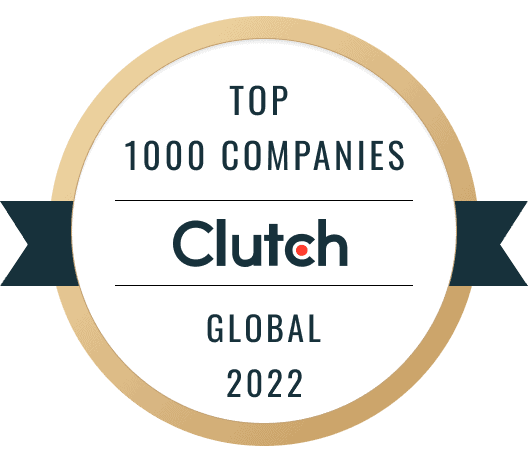 Top 1000 Global Digital Agency
Ranked by Clutch 2022

#1 Global Digital Agency
Ranked by Business Journal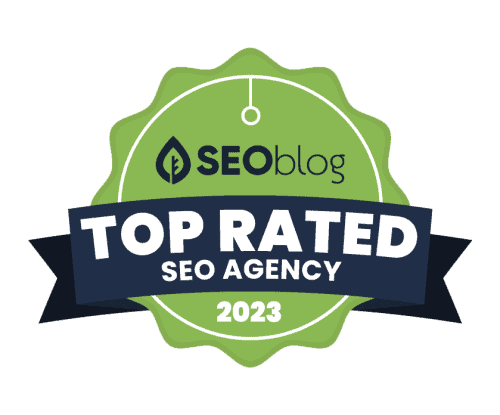 Top Rated SEO Agency
Ranked by SEO Blog 2023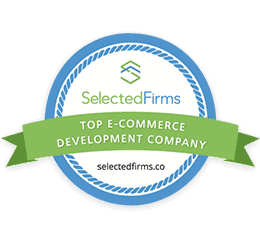 Top Ecommerce Development Company
Ranked by Selected Firms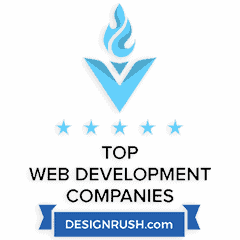 Top Web Development Agency
Ranked by Design Rush
Getting visitors to your website is one thing. Getting them to buy your product or service is another. You can't assume the sale will take care of itself. It won't—unless you've already taken care to make sure your website is optimized for conversion.
As the expression goes, the devil is in the details. From visual appeal to ease in finding information, one little improvement could influence a website visitor to stay on the journey with you, convert, and become a customer.
What is Conversion Rate Optimization?
Conversion rate optimization (CRO) in digital marketing is defined as a systematic process to increase the conversion rate of a website. It involves optimizing a website to make sure a high percentage of visitors convert and take the desired action instead of abandoning the site without conversion.
The CRO process involves testing data-driven hypotheses with experimentation (e.g., A/B testing, split testing, and multivariate testing). It covers everything ranging from minor design tweaks to major content revisions.
Here is an example of how the conversion rate optimization (CRO) experiment works to improve conversion rate: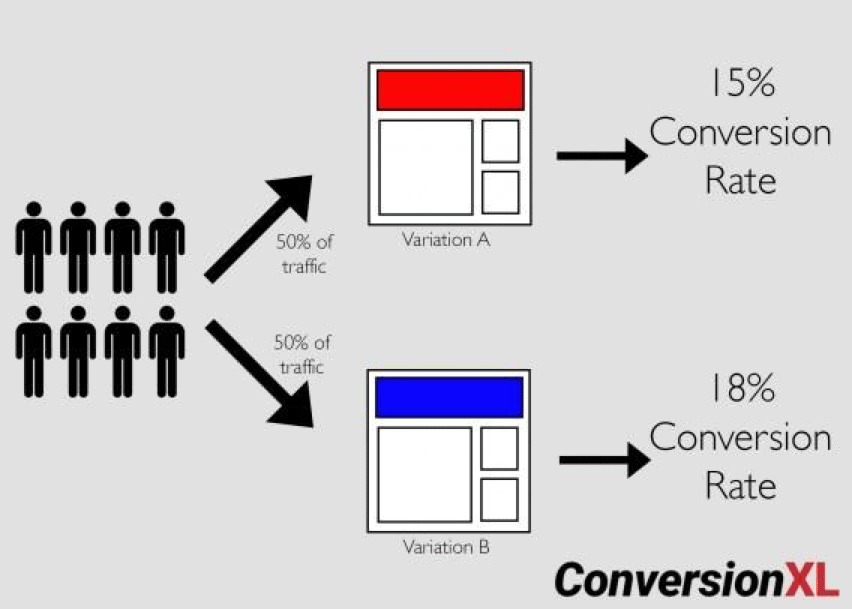 You create a variation of your landing page based on a data-driven hypothesis that making a certain change will improve the site's conversion rate. It is then tested by splitting 50% traffic to it and the conversion rate is compared with the original to accept/reject the hypothesis.
How to Calculate Conversion Rate
The conversion rate is calculated by dividing the total number of conversions over a certain period by the total number of visitors during that time. The resulting number is multiplied by 100 to convert it into a percentage.
The formula to calculate conversion rate is:
Conversion rate = (Total conversions / Total visitors) x 100
Let's assume your landing page received 200 visitors a day and the conversions on that day were 5. The conversion rate can be measured by putting the values in the formula:
Conversion rate = 5/200 x 100 = 2.5%
This means out of every 100 visitors to your site, 2.5 convert and become paying customers or leads. You don't have to calculate conversion rate manually because it is usually automatically calculated by Google Analytics or other CRO tools you are using.
However, you must know its formula for better understanding.
It is the rate at which conversions happen on your site, so it has to be converted to a percentage. Conversion rate tells you what pages are doing well, and which ones have a poor conversion rate. And this is how you proceed with the optimization process to improve the conversion rate of underperforming areas of your website.
There are two important things to note when measuring conversion rate:
The conversion rate is measured for a specific time (e.g., month, day, or week). You need to use the traffic and conversions for the same period to come up with an accurate percentage
Defining a conversion. When a visitor adds a product to the cart could be a conversion or when a visitor creates an account or when a valid payment method is added. Pick and measure the appropriate visitor action that translates into a sale to measure the conversion rate accurately.
Why is Conversion Rate Optimization (CRO) Important?
Conversion optimization is important as it helps you optimize your marketing budget by converting website visitors into customers. It helps you acquire more customers with the same amount of traffic and the same marketing budget. This leads to a reduction in customer acquisition cost and higher revenue.
Sales or conversion funnels have leaks at all stages. A conversion rate optimization campaign helps you fix those leakages and pushes more visitors towards the bottom of the conversion funnel: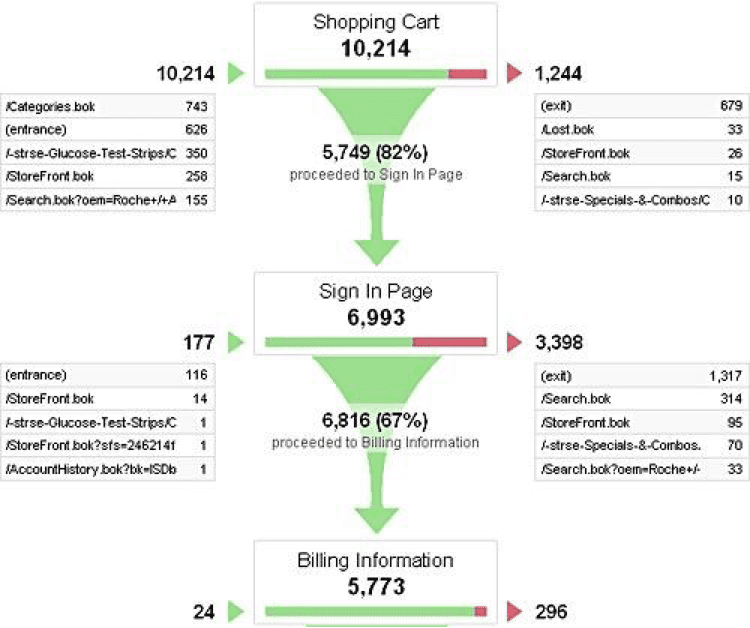 Conversion rate optimization helps you reduce leaks by identifying and fixing issues that restrict people from moving to the next stage in the conversion funnel. In the above example, out of 10, 214 people who added a product to the cart, only 5,773 added billing information. That's almost half.
Enter conversion rate optimization.
Optimizing these three funnel stages means increasing the percentage of people who move to the billing stage, and this has the following benefits:
More conversions throughout the funnel or visitor journey
Better user experience
More sales and revenue
Lower customer acquisition cost
More sales with the same traffic.
The best thing about CRO is that it optimizes marketing budget and lowers customer acquisition cost.
Let's take an example:
You spend $100 to bring 500 visitors to your site. And your site has a conversion rate of 1%. If you want to increase double sales, you have two options:
Double marketing budget
Increase site's conversion rate keeping marketing budget fixed.
With conversion rate optimization, you can still spend $100 to drive 500 visitors to your site and improve the conversion rate to 2% (or higher) to increase sales and reduce customer acquisition cost by half.
A low customer acquisition cost means higher customer lifetime value (CLV) and this makes your business sustainable and well-balanced: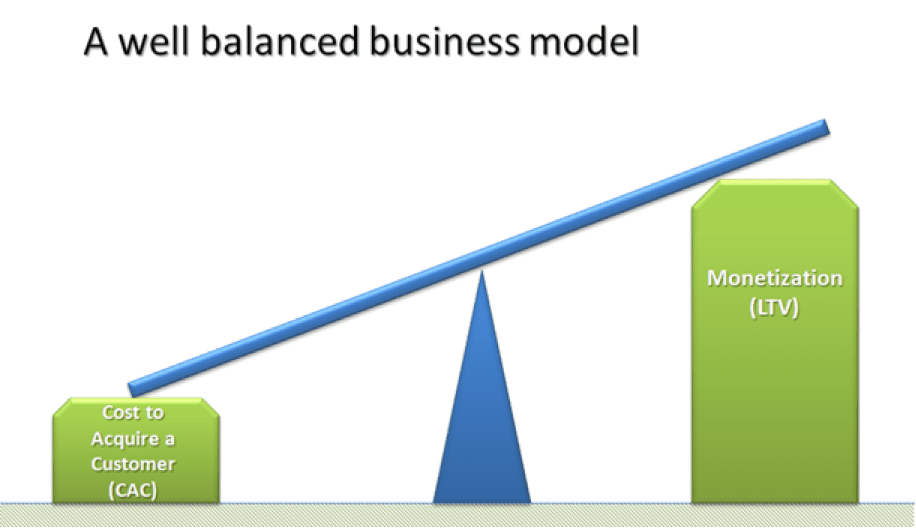 In the absence of conversion rate optimization, you will spend more money to acquire more customers, and this leads to an imbalance where you will be paying more to acquire a new customer than the money you earn from a single customer for life (LTV).
Conversion rate optimization is the key to a sustainable, profitable, and balanced business model. It ensures every penny spent on marketing is fully optimized and isn't wasted.
Conversion Rate Optimization Key Elements
There are several key elements on your website that can be optimized for conversions. But where to begin?
Here are the key areas to optimize:
Page speed
Landing page design
Call to action
Copy
Forms.
1. Page Speed
Nothing impacts conversion rate more than the loading speed of your site. This should be a starting point for any CRO campaign.
Here is why:
For every second delay in mobile page speed, the conversion rate reduces by 20%
Websites that load in a second or less have conversion rates 3x higher than websites that load in 5 seconds and 5x higher than websites that load in 10 seconds
Over 70% of consumers reported in a survey that website speed impacts their willingness to buy from a website.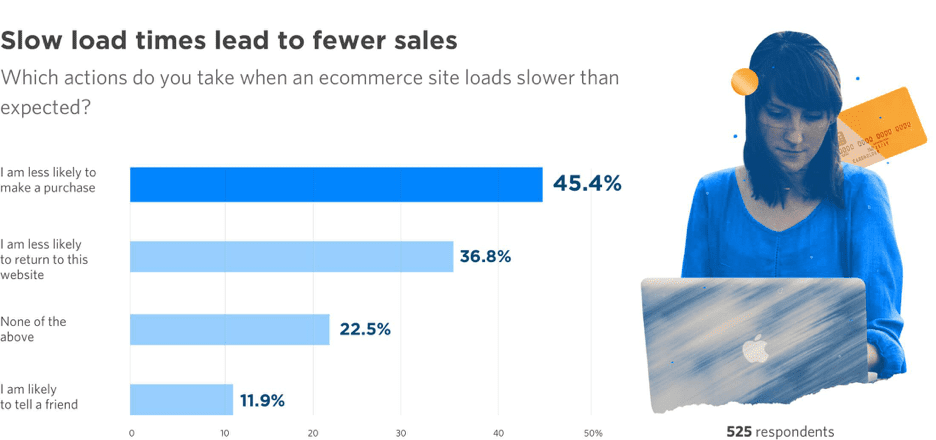 A slow website ruins conversion rate and negatively impacts UX. Consumers won't wait for your site to load completely so they can browse it. This will never happen. There are a lot of options to choose from.
Here is the thing: Generating traffic is too expensive. It isn't easy to drive traffic to a landing page. You might be spending a few thousand dollars per month for traffic generation and if it doesn't convert and leave your website due to slow speed, you end up wasting your marketing budget.
And not just the budget. It spoils marketing campaigns and analytics.
Improving your site load time is the best conversion rate optimization practice and shouldn't be ignored.
2. Landing Page Design
A fast website isn't enough to boost the conversion rate. You have to optimize the landing pages for conversions because it has to be appealing and attention-grabbing to keep visitors hooked.
The first thing website visitors notice once they land on a webpage is its design. The initial impression is 94% design related, according to a study and this makes landing page design a key element.
The landing pages have a lot of scope, and it requires intensive tweaks to see what works best. And it begins with a well-structured and well-designed landing page that has all the key elements. Here is an example of an optimized landing page: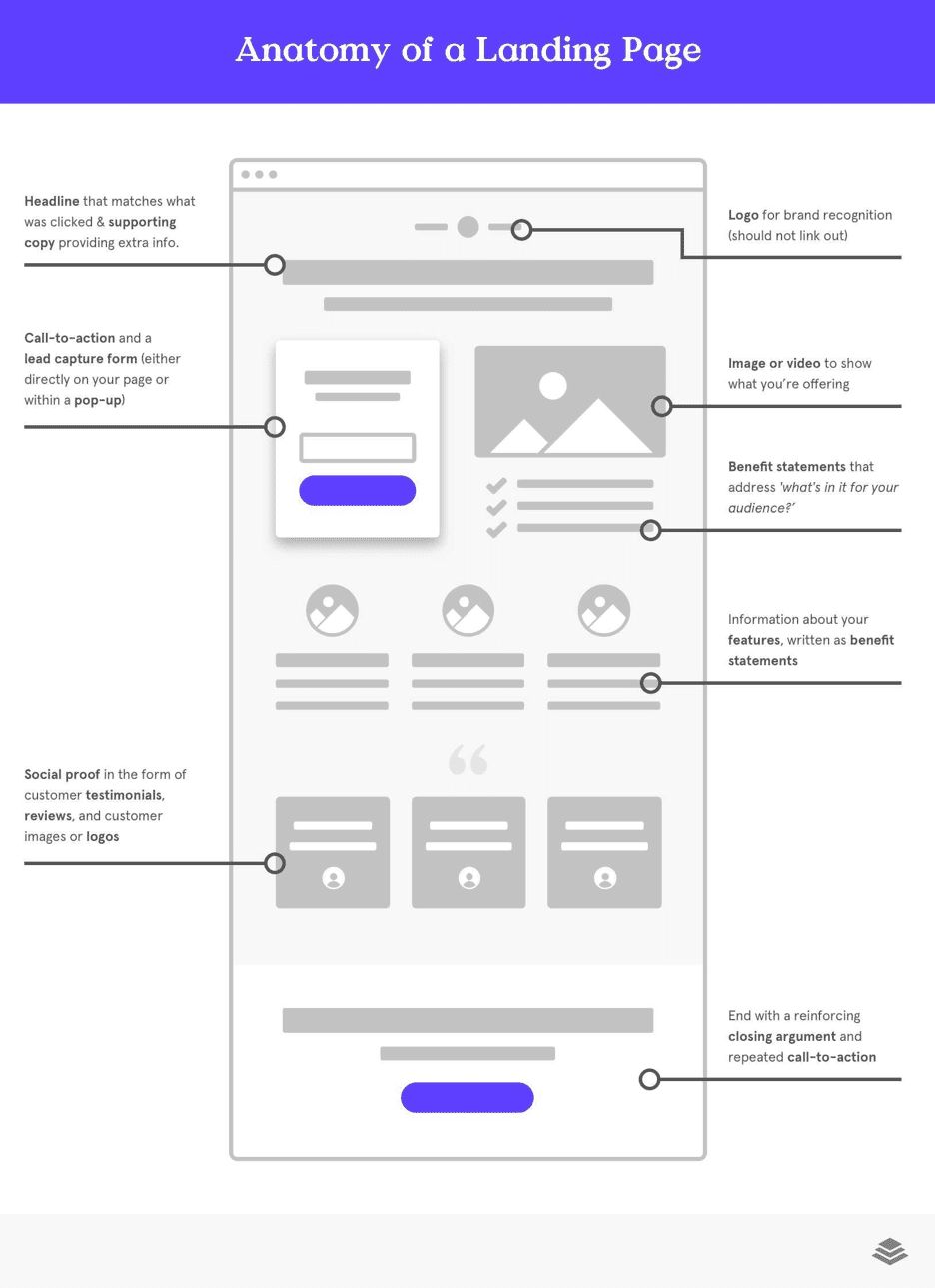 The must-have elements on landing pages are:
Headline
Image or video
Call to action above the fold
Benefit-driven description
Social proof.
There are hundreds of ways you can design and present these (and other elements) on landing pages. This is where you need conversion rate optimization to figure out what heading type and style convert better, if image or video converts better, and what type of description generates more sign ups.
The idea behind creating dedicated landing pages for your offers is to increase conversions and if your landing pages don't convert well, you need to do a lot of experimentation to make it work.
3. Call to Action
A perfectly designed web page that loads in less than a second with a poor call to action will ruin everything. It is the call to action (CTA) that drives conversions by persuading visitors to perform the desired action. It is the single most crucial element and preferably one of the first things a CRO agency might consider tweaking.
Why?
Because if CTA doesn't make sense or it isn't noticeable, the conversion rate might be way too low. Here is an example of how moving the CTA button can improve the conversion rate significantly: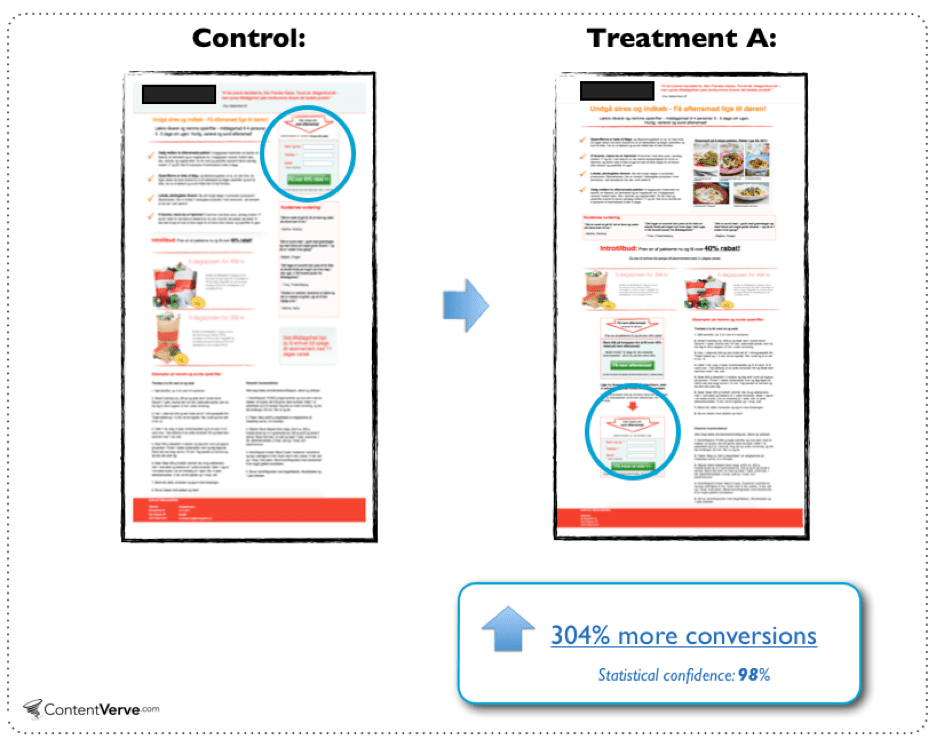 Ideally, the CTA must be prominent and above the fold so it grabs attention right away. At the same time, it must tell website visitors what they are supposed to do when they are on a website.
A CTA might seem like a tiny button but it is essentially the backbone of your landing pages and conversion rates. The color, design, text, placement, white space, and everything about a CTA needs rigorous tweaking and testing to make sure you are not missing conversions.
4. Copy
The text on a web or landing page might not be the first thing a visitor notices or reads but it does influence the conversion rates. Once the design grabs the attention and a website visitor decides to stay, the copy comes into action.
People read the copy to find answers to their problems. You don't buy a product from Amazon without reading its description, right?
The website copy plays a key role in converting site visitors into leads and customers. Research shows that 73% of people skim content on the internet instead of reading it and an average person spends 37 seconds on an article: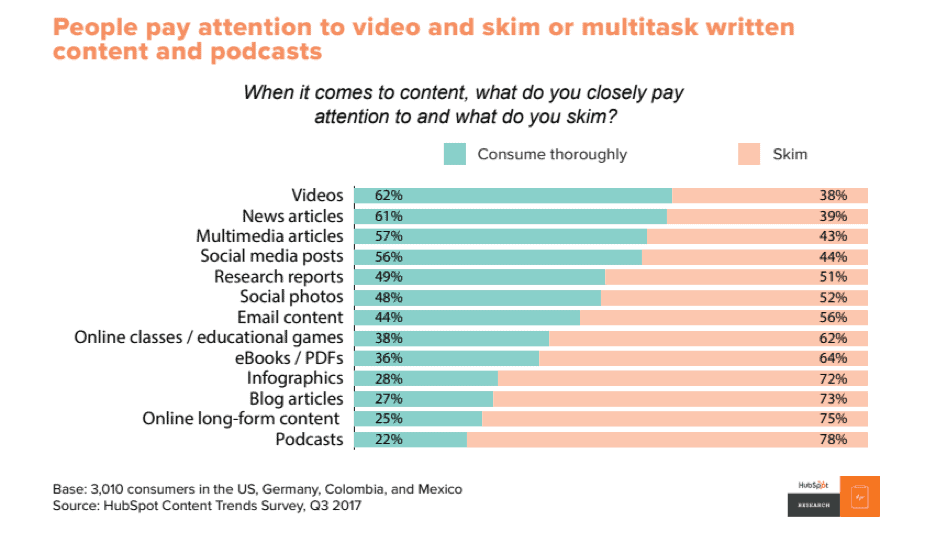 This means copy formatting is more important than the content. The way you present content is equally (if not more) important. It must be easy to skim with lots of headings, subheadings, and bullets.
It is just one way to optimize your website content and improve conversion rates.
5. Form
A form is where conversion happens.
Businesses require site visitors to fill out a form to convert and become a lead. That's how you collect email addresses, names, and other information from website visitors so you can contact them later.
It is impossible for an online business to not have any form in the customer journey. Ecommerce sites, for example, use forms for account creation, payment details, billing details, etc.
A poor form with too many or too few fields can kill the conversion rate. Expedia is known for losing $12 million per year due to one additional question in the booking form. So, you might be doing everything else right for conversions and the form can ruin everything else for your business.
Form optimization includes a lot of key elements including:
Form type
Placement on the web page
Design
Form length
Number of fields
Conditional logic.
This list can go on and on.
Conversion rate optimization helps you find the right form after a series of testing.
How to Do Conversion Optimization
At NEWMEDIA, we follow a systematic step-by-step approach to CRO. The conversion rate optimization strategies include the following steps:
Research
Hypotheses
Prioritization
Experimentation
Improvements.
1. Research
The conversion rate optimization process begins with in-depth research and data collection across all touchpoints. The data gives insights into what's working and what's not.
The research phase begins by analyzing existing data that you already have (and this means Google Analytics). This includes in-depth analysis of secondary data sources such as:
Google Analytics or any other analytics tool
Marketing reports and KPIs
Competitor analysis, keyword research, and other existing data.
For example, you can identify landing pages with high traffic and low conversion rate from Google Analytics. This should be the first logical step towards finding optimization opportunities.
The next step is collecting primary data specifically for CRO. This helps develop data-driven hypotheses. Data sources include surveys, interviews, heatmaps, session recordings, usability tests, and more.
Data lays the foundation of the CRO process, and this is where we spend most of the time.
2. Hypotheses
A hypothesis is an assumption derived from the data. It focuses on what needs to be changed on a web page that might improve the conversion rate.
Here is how to create a perfect hypothesis: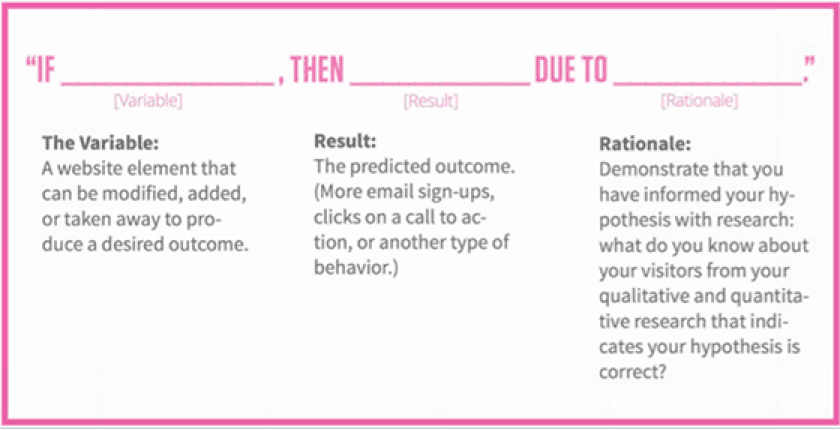 A hypothesis should have:
A variable that is an element to be tweaked
Expected result based on the change in the variable
The rationale that shows why we are doing it.
The data tells you how to create hypotheses for conversion rate optimization. You don't have to create hypotheses based on best practices or assumptions. If you can't support your hypothesis with research and data, it isn't worth spending time on.
3. Prioritization
It is hard to create a single hypothesis when you have tons of data. You end up creating multiple hypotheses for a CRO campaign.
It isn't possible to test multiple hypotheses simultaneously. You need to prioritize hypotheses, so you start with a high potential hypothesis that is more likely to improve conversion rate.
The PIE framework works best for prioritization due to its simplicity. Here is how it works:
List all the hypotheses
Rate each hypothesis based on its potential, importance, and ease numerically by giving a score out of 10
The PIE score is calculated by taking the mean of the scores
The hypotheses are then ranked based on the PIE score and the highest score means higher priority.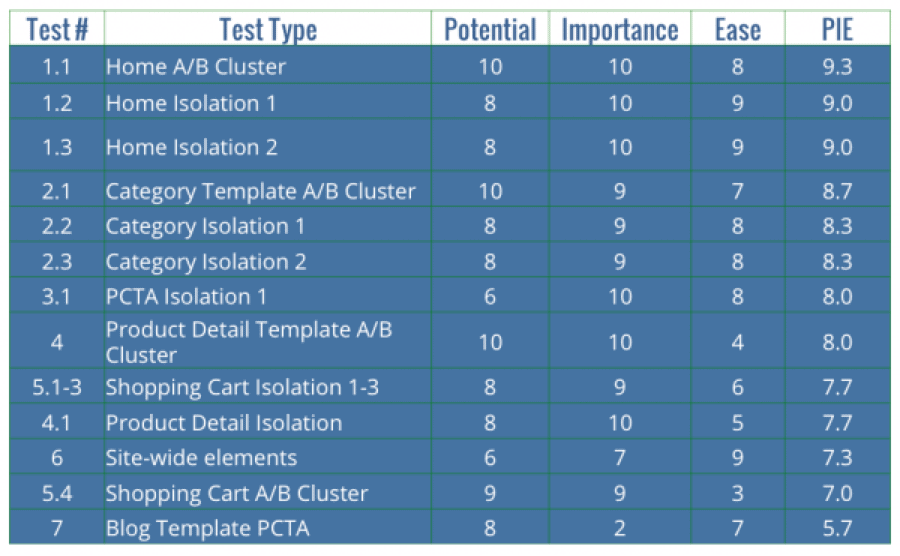 4. Experimentation
Hypothesis, based on its priority, is tested by creating a variation. There are three main types of tests to choose from:
A/B test
Split testing
Multivariate test.
The A/B test is the most popular test. Here is how it works: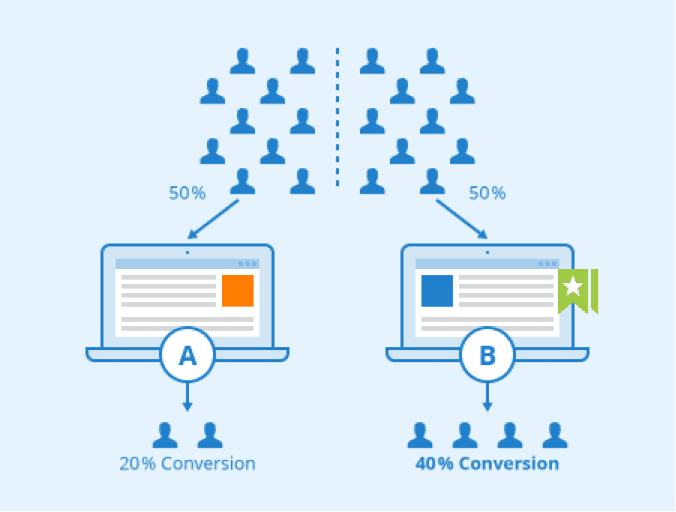 A new variation of the web page with changes is created and the traffic is split between the two versions (control and variation) to see what works better in terms of the hypothesized proposition.
The winning version is retained by accepting/rejecting the hypothesis.
5. Improvements
Rejecting or accepting a hypothesis after a successful experiment means two things:
You need to implement the changes live
Move to the next experiment based on the data.
If your hypothesis is accepted, it means things are moving in the right direction as what you proposed is proved correct. However, when a hypothesis is rejected, it means you need to evaluate what went wrong. This includes:
Analyzing data, hypothesis, test results, and other factors to ensure everything was setup correctly
Inspecting data from Google Analytics and other conversion rate optimization tools to find loopholes that might have caused the rejection
Finding the key issue that led to the hypothesis rejection. Was there a problem with the rationale or the experiment wasn't set up and run correctly?
Retesting the hypothesis if needed.
Get Started: The Best Conversion Rate Optimization Services
Most businesses (and many other agencies) don't understand: You don't necessarily need more site visitors to increase revenue. You need the visitors you already have to perform the desired action such as click, sign up, or make a purchase. Even increasing that number by one or two percent will bring a measurable change to your bottom line, and we can help you get there.
Finding the right ecommerce website optimization and conversion rate optimization agency that follows a data-driven and systematic approach to conversion rate optimization is extremely hard. We pride on being the best in the game because we take a holistic approach to conversion optimization that never fails to deliver.
We take a personal approach to every website we optimize. We want to know the people and the story behind your brand. We want to understand what makes you tick before we get started, and we'll work closely with you throughout the process. As we update you on what's working, we want your feedback on what you like (or don't) and any new ideas you might have.
As a top-rated full-service digital marketing agency, the team at NEWMEDIA understands how all the digital marketing pieces work together. Whether you are looking for a complete ecommerce web design partner, or even if you're only looking for conversion rate optimization right now, our experience in the full marketing spectrum influences how we'll approach your project—and if you do need other services down the road, we're ready to provide them.
Get in touch with us today and see how we can help you boost your conversion rate with the same traffic and grow your business exponentially with intensive testing.