Work with one of the top digital marketing agencies to create an indomitable online presence.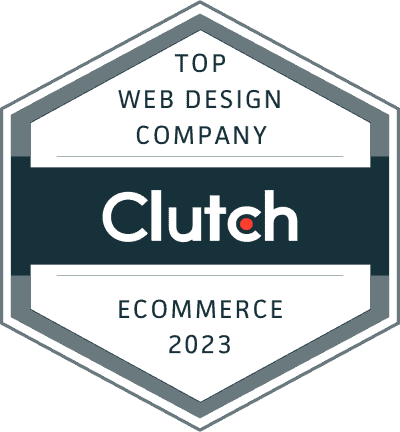 Top 1% Global Leader Digital Agency
Ranked by Clutch 2023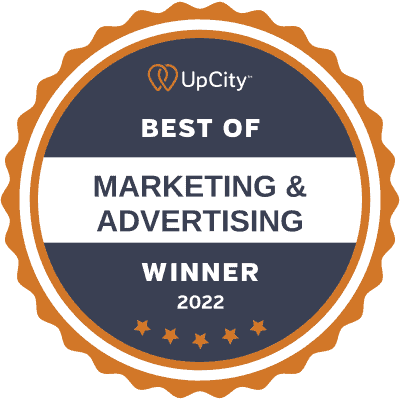 Top 1% Digital Agency in United States
Ranked by UpCity 2022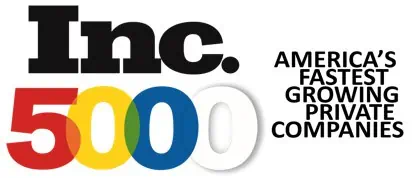 Fastest-Growing Companies in the USA
4 Years in a Row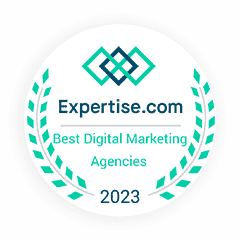 Top 1% Best Digital Marketing Award
Ranked by Expertise 2023

#2 Global Award Winner
Ranked by MASHABLE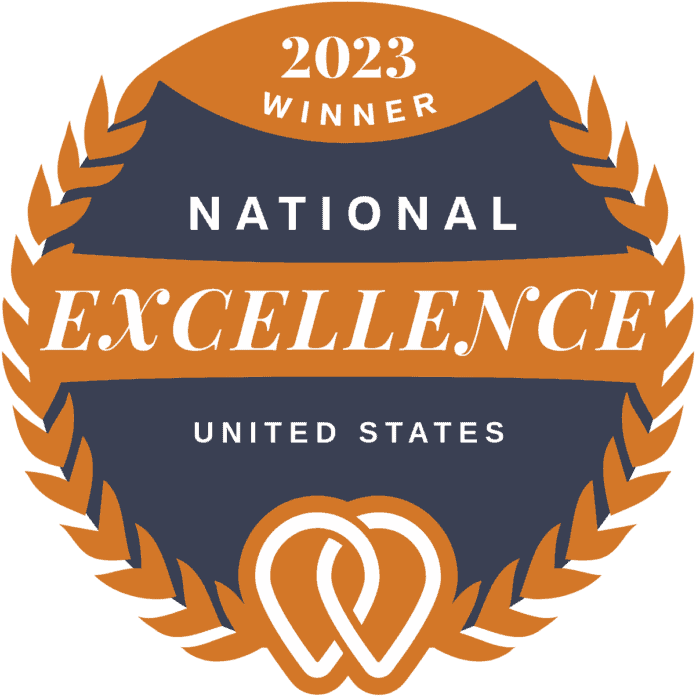 Top 1% Award of Excellence Winner
Years 2020, 2021, 2022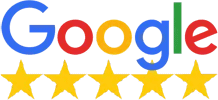 500+ 5-Star Reviews in Google
Ranked by Our Customers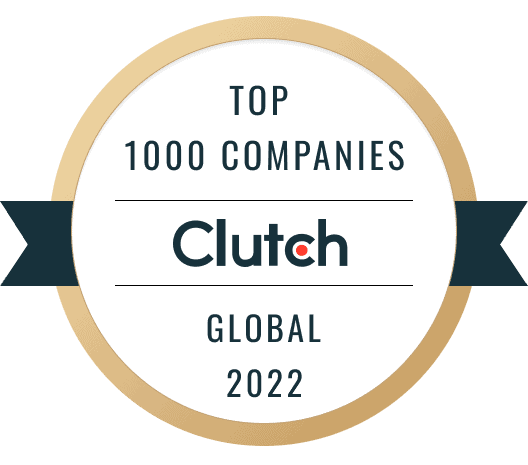 Top 1000 Global Digital Agency
Ranked by Clutch 2022

#1 Global Digital Agency
Ranked by Business Journal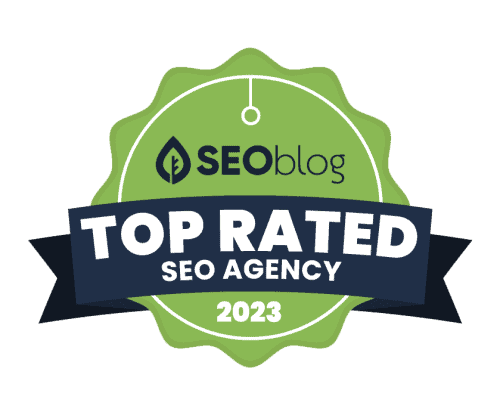 Top Rated SEO Agency
Ranked by SEO Blog 2023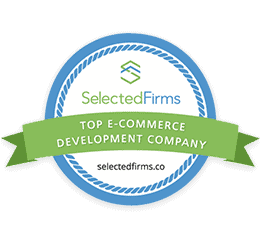 Top Ecommerce Development Company
Ranked by Selected Firms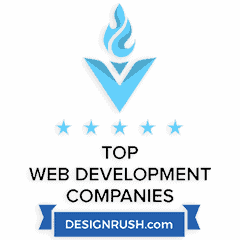 Top Web Development Agency
Ranked by Design Rush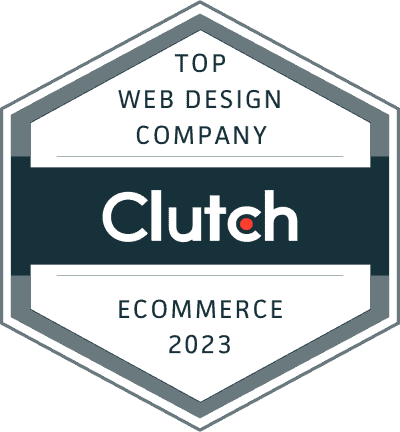 Top 1% Global Leader Digital Agency
Ranked by Clutch 2023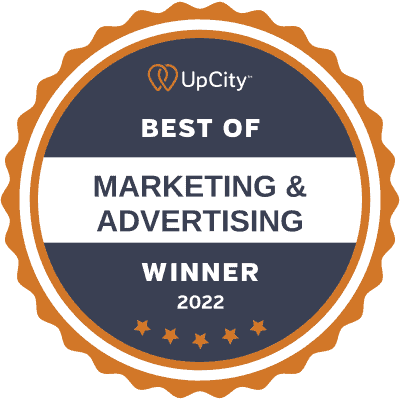 Top 1% Digital Agency in United States
Ranked by UpCity 2022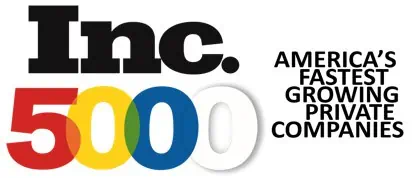 Fastest-Growing Companies in the USA
4 Years in a Row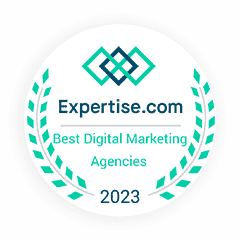 Top 1% Best Digital Marketing Award
Ranked by Expertise 2023

#2 Global Award Winner
Ranked by MASHABLE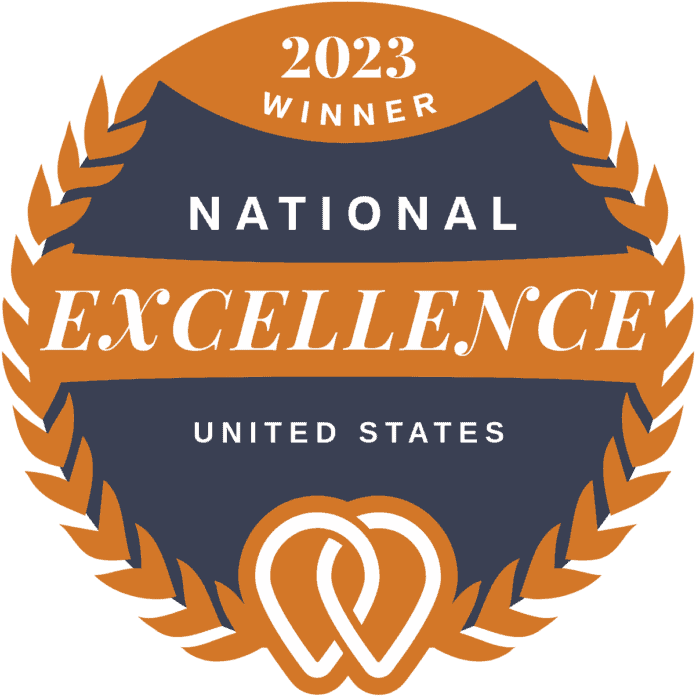 Top 1% Award of Excellence Winner
Years 2020, 2021, 2022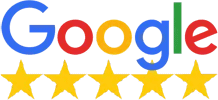 500+ 5-Star Reviews in Google
Ranked by Our Customers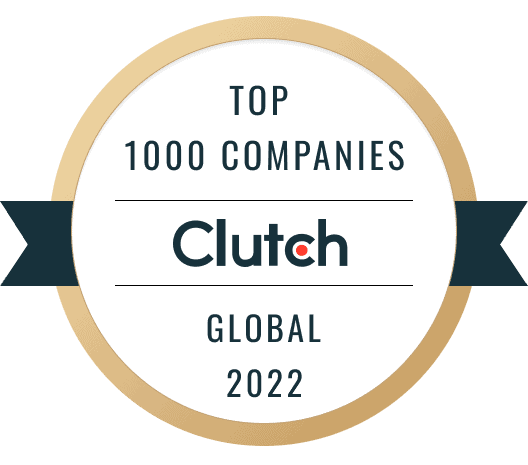 Top 1000 Global Digital Agency
Ranked by Clutch 2022

#1 Global Digital Agency
Ranked by Business Journal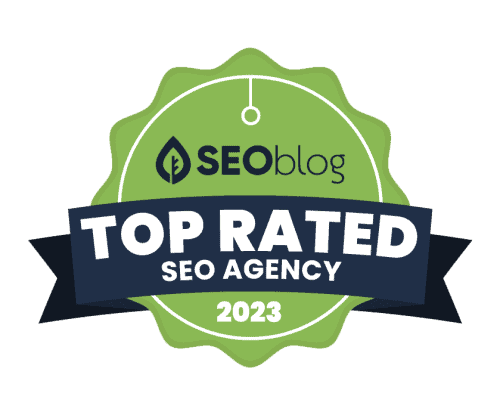 Top Rated SEO Agency
Ranked by SEO Blog 2023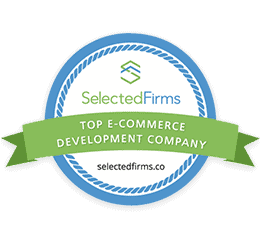 Top Ecommerce Development Company
Ranked by Selected Firms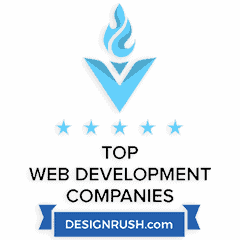 Top Web Development Agency
Ranked by Design Rush
Columbus-based businesses
According to the U.S. Small Business Administration, the Ohio area is a hub of small business activity. The state hosts nearly 950,000 small businesses, which means local companies make up 99.6% of the business activity in Ohio.
That's a lot of competition for your Columbus-based business.
But don't make the mistake of thinking that small businesses are all you have to worry about. Site Selection Magazine tells us that there are over 300 corporate offices for national and multi-national firms in Columbus alone. In fact, 15 Fortune 1000 companies call the city their headquarters.
What does that mean for your company?
The good news is that you can get ahead of that competition with your digital marketing efforts as long as you work with an agency like NEWMEDIA.
Columbus, OH website design, UX, digital development and marketing agency
INCREDIBLE PRODUCT MEETS IMPECCABLE DESIGN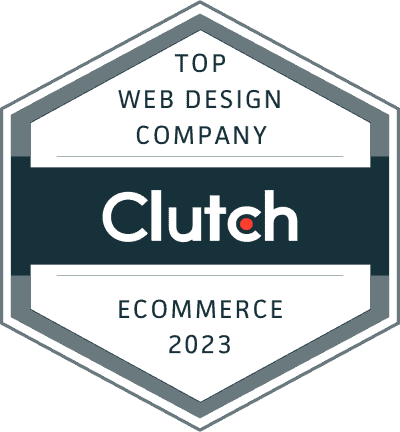 Global Leader Digital Agency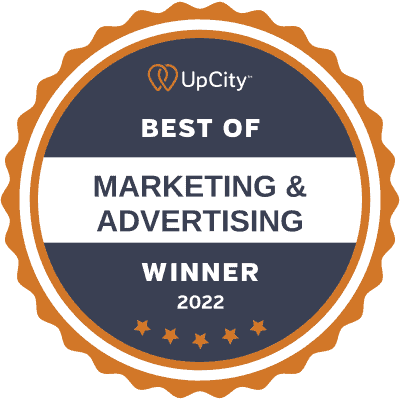 Digital Agency in United States
NEWMEDIA is a full-service Columbus, OH website design, UX, digital development and marketing agency. Our beautiful offices are located at 175 S. 3rd Street, Suite 200 Columbus, OH 43215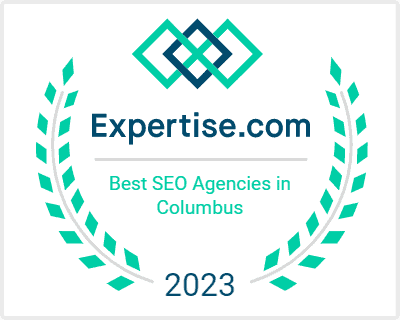 Web Design | SEO+Social Digital Marketing Agency
We can craft the perfect digital strategy to grow your business, and then execute it for you to generate massive scale. And we can move much faster than you would expect.
What Can Digital Marketing
Before we get into all things digital marketing, we need to answer a simple question:
Is digital really everything it's cracked up to be?
When compared to traditional marketing, digital always comes out on top. Take a look at this chart from Best Writing: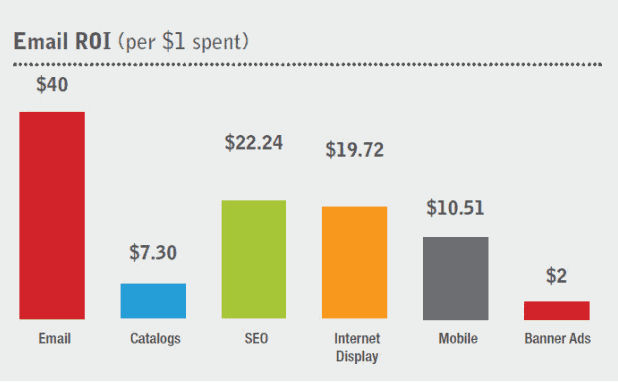 This chart shows us the ROI the average business gets per dollar spent on various marketing techniques. Take a look at catalogs, which is a form of physical marketing, and you will see that your business can pull in $7.30 for every dollar spent.
Not bad.
But compare that to the digital techniques in this chart. Mobile ads pull in $10.51 per dollar, with search engine optimization more than doubling that to hit $22.24. Email marketing is the clear winner, delivering $40 in revenue for every dollar you spend.
The simple fact is that online advertising and marketing make more money than traditional marketing.
It also gets more eyes on your products.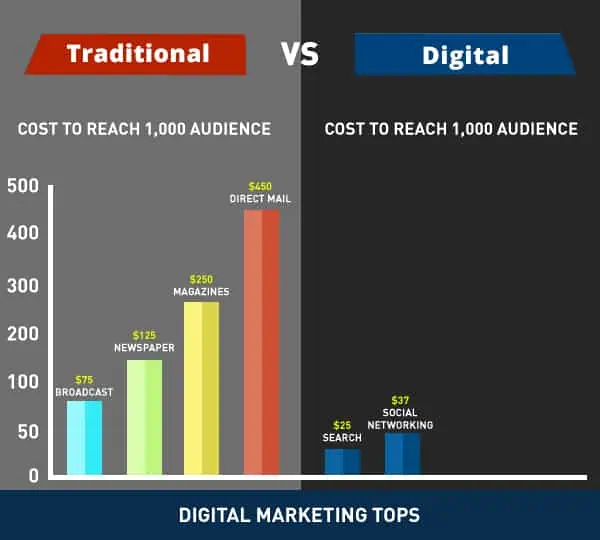 Here, we see how much money various marketing efforts require to reach an audience of 1,000 people. Again, digital comes out on top. You'll spend $25 on search engine optimization to get your brand in front of 1,000 people. Broadcast marketing costs three times as much, coming in at $75 per 1,000. Go down the direct mail route, and you have to spend $450 to get 1,000 pairs of eyes on your product.
So, let's sum up.
You get a higher return on your marketing dollar when you go digital. And you'll spend less to reach a wider audience, meaning you can invest more in digital to generate more revenue. It's the perfect cycle, and your Columbus business can use that cycle to get away from the costly traditional marketing techniques of the past.
That covers what digital marketing agencies can do for you in general terms. Now, let's dig into some specific advantages.
Provide Knowledge From Digital Marketing Experts
Most business owners don't know what it takes to build successful campaigns in the digital space. That's not just us talking. Check out this chart from Search Engine Land: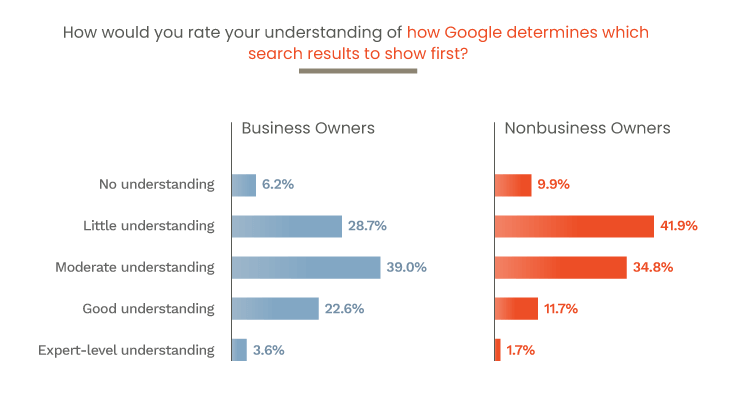 According to this data, only 26.2% of business owners claim they have a "good" or "expert-level" understanding of how to get a website onto the first page of Google. The problem is that "good" isn't always enough, especially if you're competing against companies that have digital marketing experts in their corner.
The stats are even worse for non-business owners, such as your employees. A combined 13.4% say they have a "good" understanding or better, meaning you can't necessarily rely on your in-house talent to deliver the goods in search.
You can rely on NEWMEDIA because our marketing agency knows what it takes to get guaranteed Google first-page results.
Build Digital Marketing Strategies
One of the biggest issues a lack of expertise creates is that businesses take a scattershot approach to digital marketing. They may build a new website and try out some paid ads. If that doesn't work right away, they write some content or mess around on social. There's no defined strategy.
And that's a common thing.
According to this chart from Smart Insights, 44% of business owners have no defined digital marketing strategy: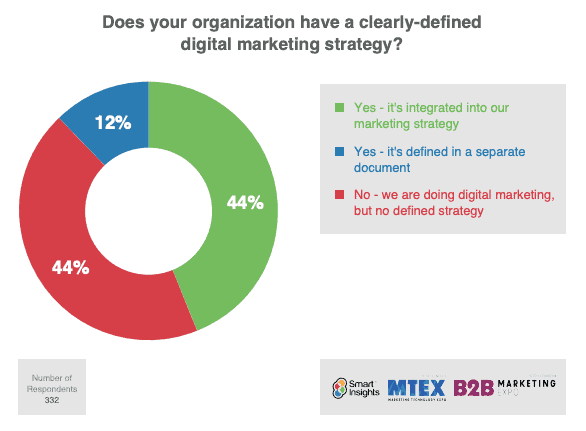 A business can't expect to get more leads from digital if they're stacking up a few random efforts against companies that have defined digital roadmaps. NEWMEDIA does more than offer digital marketing services. We build strategies.
Give a Boost to Local Businesses
A lot of companies see digital marketing as a way to pull in web traffic from all over the world. But it's focusing on the local side of things that often gets the best results.
Check out this stat from WebFX: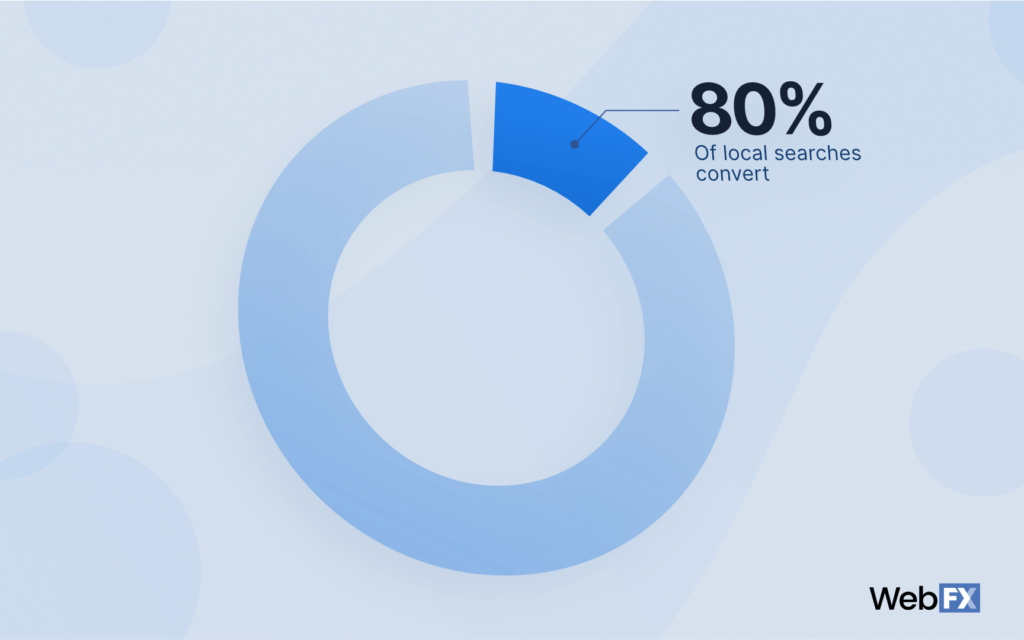 Local searches have a staggering 80% conversion. But it also makes sense because the local people who use search to find products have intent. They know what they want, and they know where they want to get it.
So, we have a misconception to deal with here.
Digital marketing isn't just about getting as much website traffic as you can. A ton of visitors on your site is only useful if those visitors stand a chance of converting. Mastering search engines is really about understanding how people search and what they're looking for when they hop onto Google or ask Siri to show them something.
Simply put, going local gets results.
NEWMEDIA helps you get into local search results, particularly the Google Map Pack, so you get in front of an audience that has an 80% chance of converting once it finds you.
Let's sum up what our Columbus digital marketing agency can do for your business:
Lower your costs by helping you take advantage of digital strategies that reach more people for less money.
Help you achieve huge ROIs with strategies that generate $20, $30, or even $40 per dollar spent.
Offer the knowledge that is so sorely missing in many companies.
Build cohesive strategies so you're not firing into the dark every time you try to go digital.
Boost your local marketing efforts so that people in Columbus can find you when they need the thing that you do.
The question is, how do we do these things?
Dominate Rankings with Search Engine Optimization (SEO)
A good digital strategy starts with SEO for a simple reason – search engine optimization is a huge revenue driver.
These stats from First Page Sage show that SEO hits ROIs of between 300% and 1350%, depending on your industry: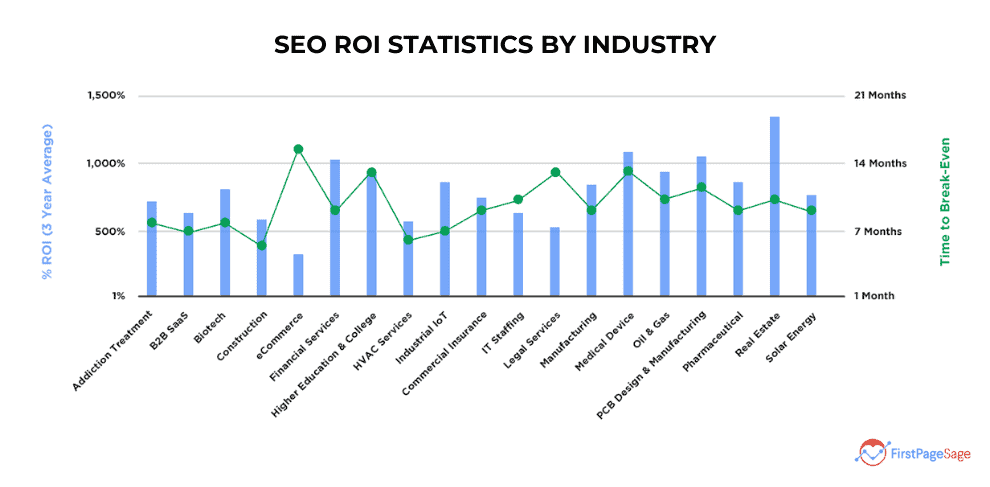 Simply put, ranking well in search engines means you attract more customers. NEWMEDIA has worked on over 4,000 search and social media campaigns that create up to 10,000% growth for small businesses.
Award-Winning Web Development and Web Design
What happens when a visitor doesn't like the experience they get from your website?
They bounce, at least according to these stats from Direct Line Development: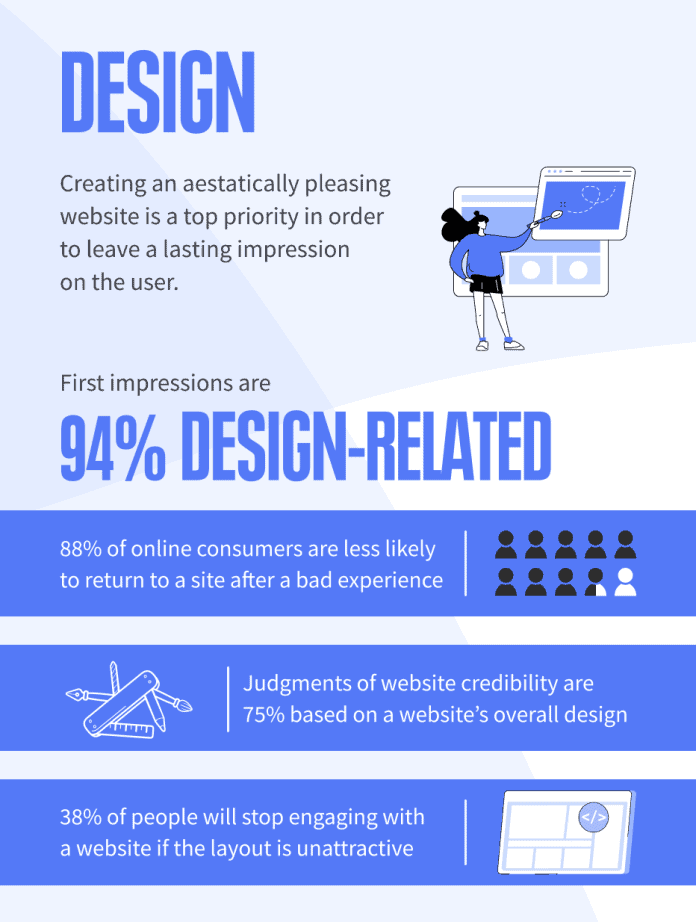 An enormous 88% of people say they're less likely to ever come back to a website if they have a bad experience. And with 75% of people saying they base their opinions of a site's credibility on its design, you can't afford to have a site that's been left unchanged for years.
Our award-winning web developers help your Columbus business leap over these design hurdles.
Google Ads and Paid Advertising
Spending a little money to make a lot of money is what you do with a successful paid advertising campaign.
If you go back to the ROI chart we shared at the top of the page, you'll see that "Internet Display" generates $19.72 for every dollar you spend. Google AdWords falls under the "Internet Display" umbrella.
With paid ads, you instantly create a presence in search engines without having to invest months of work into search engine optimization. But with NEWMEDIA, you'll learn how to combine paid ads with SEO, creating a strategy that delivers your message (and your ads) to your ideal customers.
Bolster Your Online Reputation
This infographic from WebFX tells you everything you need to know about how much your online reputation affects your sales: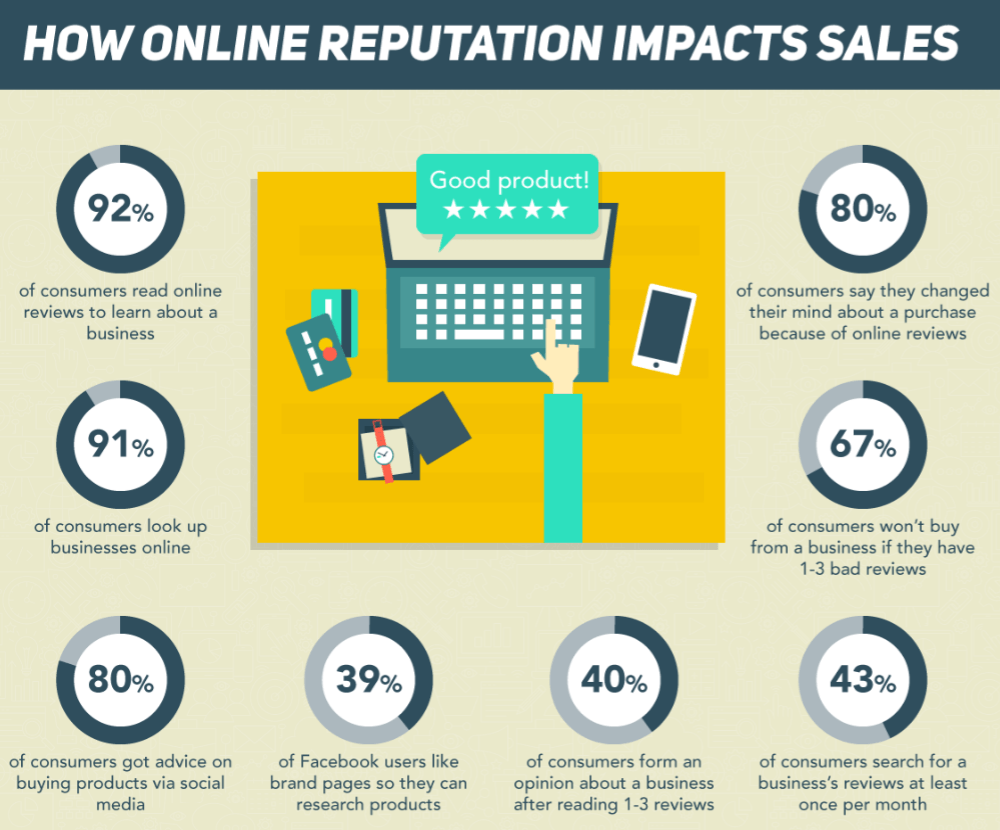 Let's unpack the most important stats.
An enormous 91% of people look for your business online before they buy from you. And the reviews they see have an impact, with 80% of people saying they've changed their mind about buying one way or the other after seeing a review. You're in trouble if customers see a few bad reviews, too, because 67% of people say it only takes one to three negative reviews to make them decide not to buy from you.
Your online reputation matters.
Our digital agency handles your public relations and ensures customers see what you need them to see when they look for you online.
Quality Content Marketing
The phrase "content is king" has been bandied around so much that it's practically a cliché. But that doesn't means it's not true.
Check out this infographic from Imagine Digital Marketing: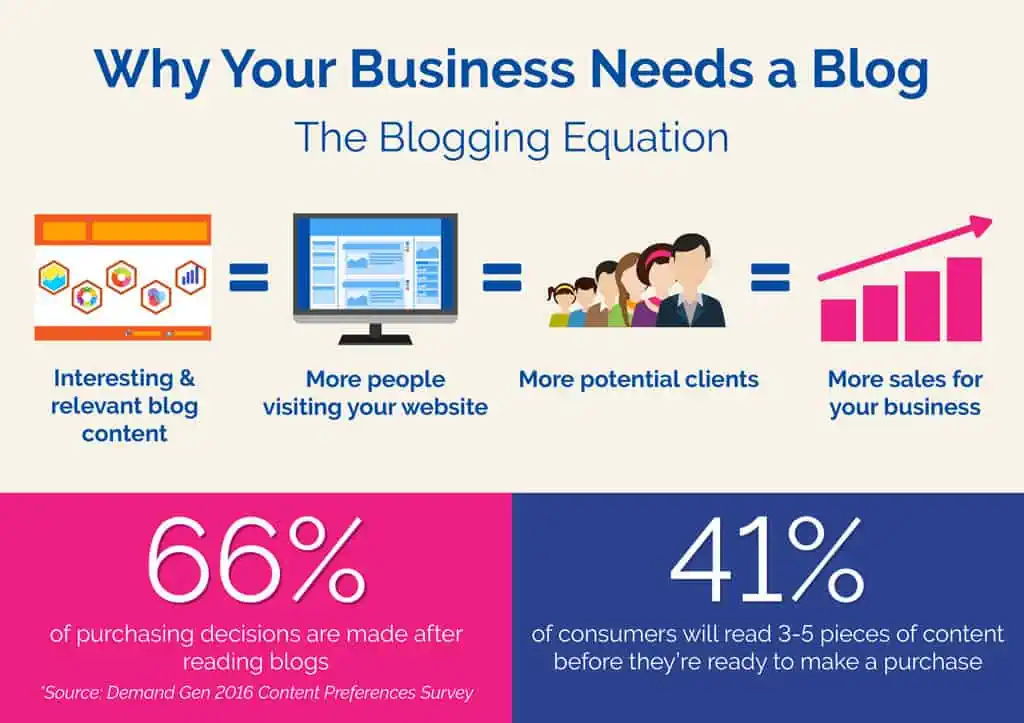 Two-thirds of buying decisions occur after somebody reads your blog, with 42% of customers saying they'll check out at least three pieces of your content before they buy anything from you.
A good content strategy reinforces your branding, teaching people about who you are and what you do. That information creates trust. And the more a customer trusts your brand, the more likely they are to buy your product.
Improve Conversion Optimization
Digital marketing success isn't measured in website traffic. Conversions, be they sales, sign-ups, or phone calls to your office, are the ultimate goal of your digital marketing strategy.
And it's a goal that a lot of businesses in Columbus, Ohio, struggle to achieve.
According to Notify Visitors, the average website has a conversion rate of just 2.35%. That means that fewer than three out of every 100 people who land on your website end up doing what you want them to do.
The top performers blow these stats out of the water, with the best websites hitting conversion rates of 11%. They get about four times more conversions because they've optimized their websites. NEWMEDIA helps your business get to that point.
Over the years, we've had the opportunity to work with hundreds of clients of all sizes from a range of industries for website designing and redesigning projects. Some of our clients include:
The new Delta Sky Club website portal, designed and developed from scratch by NEWMEDIA, allows Delta passengers who go online in any of their Sky Club lounges across the U.S. to quickly get news, weather & stock market information, in addition to tracking flights on any airline (not just Delta!), searching directly in Google, and getting maps and driving directions to/from any address on Earth.
NEWMEDIA Los Angeles, in collaboration with Sterling-Rice Group (SRG), built a new website for the Almond Board of California under an aggressive development timeline. We built a multi-language website for them while ensuring a consistent user experience by bringing all four existing websites into a single universal system. Our team of experts delivered this mammoth project even after the deadline was shortened by four weeks.
The Six Flags team reached out to NEWMEDIA for a complete website redesign and multi-site ecommerce web development. We redesigned the website to change its complete look and feel and organized content into categories and subcategories to simplify content discovery for visitors. Over the course of the project, we worked in close coordination with the Six Flags team to deliver the website quickly before their parks reopened.
PostNet approached us to completely redesign all their websites, including those of franchisees. We developed a fresh responsive website for them to offer a consistent browsing experience to visitors irrespective of the screen size of the device they use to access the website. Additionally, we developed a tool to help visitors find their nearest PostNet center. Finally, we designed the 300+ franchise websites for them with local SEO and franchise SEO.
YMCA (now "The Y") is an organization that we've all heard of and/or been a part of at one time in our lives. YMCA of Metro Denver came to us for a fresh website design that would communicate their mission of being for youth development, healthy living, and social responsibility. Even more exciting, they had just had a brand refresh and this was the chance to support that refresh with a complementary website.
When CBS Television was producing the show that came to be called Haystack Help, they needed a complex yet easy to use website application to direct the TV viewers to visit, and their search for a Denver website developer led them to NEWMEDIA. Initially, prior to contacting NEWMEDIA, they had selected another web development partner for the project. Then, there was a problem…
Work With Your Local Digital Marketing Agency in Columbus
Digital marketing is more than cobbling together a few strategies and calling it a day. You need a digital marketing agency that understands what your business needs and has the track record to prove that it delivers.
NEWMEDIA is that agency.
But don't just take our word for it
Our Recognitions Speak for Themselves
ranks NEWMEDIA a Top 1% Digital Agency in the United States
ranks NEWMEDIA a Top 1% Global Leader Digital Agency.
ranked NEWMEDIA's work the #2 Global Award Winner (and they ranked Twitter #3).
ranks NEWMEDIA among its fastest-growing companies, 4 years in a row.
Don't be confused by the many imitators, with names that look and sound alike - there is only one, original NEWMEDIA.COM - helping clients grow their businesses since 1996.
We Win Awards
In 2023, Expertise.com named NEWMEDIA as the top of the pack out of all of the SEO marketing agencies in Columbus. We've won awards from Clutch and UpCity, too, with both naming us in the top 1% of digital marketing agencies.
Proven Results
We are masters at building and strengthening brands, which is why companies like CBS Television and Delta Airlines work with NEWMEDIA.
LET'S GROW YOUR BUSINESS TOGETHER
Unlike so many other digital marketing agencies, we have a base in Columbus, Ohio. Do you want to pay us a visit? Drop into our offices at: 175 S. 3rd Street, Suite 200 Columbus, OH 43215
You can also shoot an email to our team at info@newmedia.com or give us a call at (380) 251-1280. Whatever way you want to speak to us, we're ready to listen and share our ideas.