Work with one of the top digital marketing agencies to create an indomitable online presence.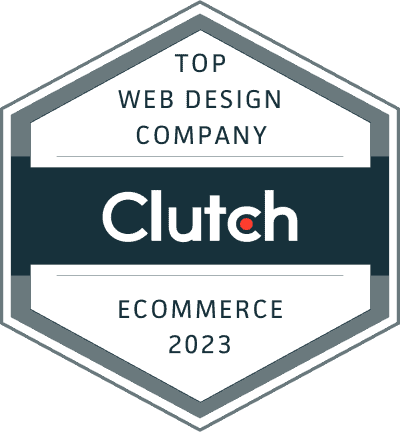 Top 1% Global Leader Digital Agency
Ranked by Clutch 2023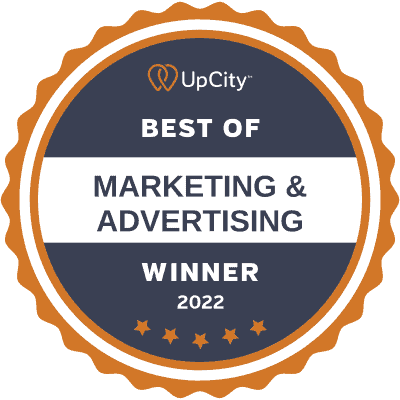 Top 1% Digital Agency in United States
Ranked by UpCity 2022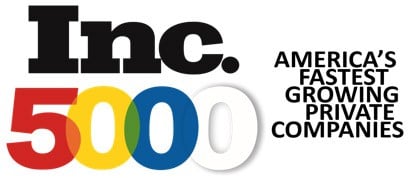 Fastest-Growing Companies in the USA
4 Years in a Row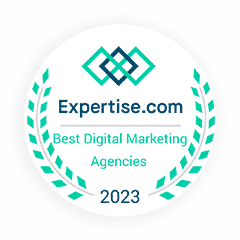 Top 1% Best Digital Marketing Award
Ranked by Expertise 2023

#2 Global Award Winner
Ranked by MASHABLE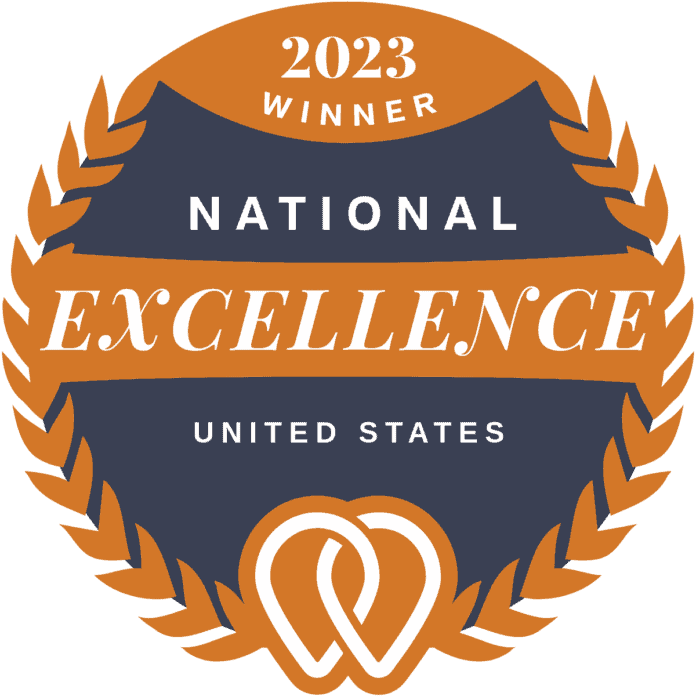 Top 1% Award of Excellence Winner
Years 2020, 2021, 2022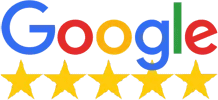 500+ 5-Star Reviews in Google
Ranked by Our Customers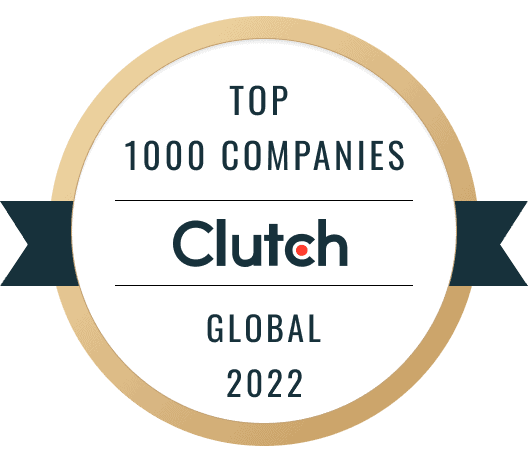 Top 1000 Global Digital Agency
Ranked by Clutch 2022

#1 Global Digital Agency
Ranked by Business Journal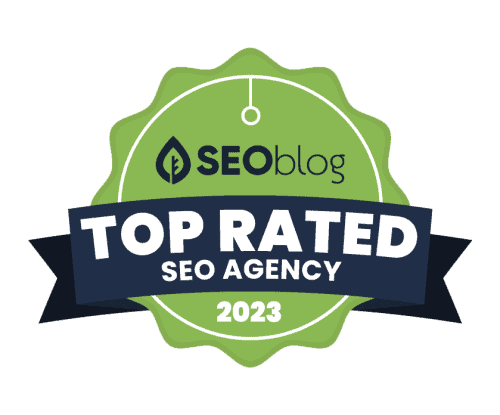 Top Rated SEO Agency
Ranked by SEO Blog 2023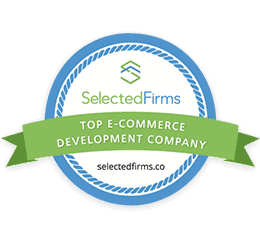 Top Ecommerce Development Company
Ranked by Selected Firms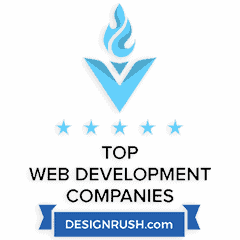 Top Web Development Agency
Ranked by Design Rush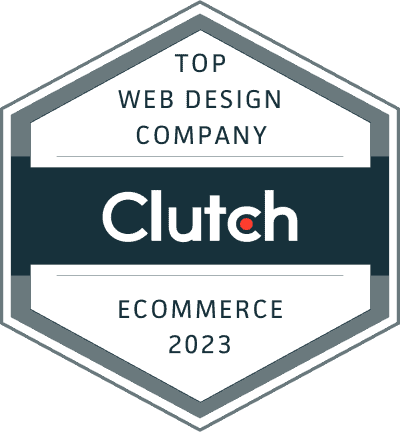 Top 1% Global Leader Digital Agency
Ranked by Clutch 2023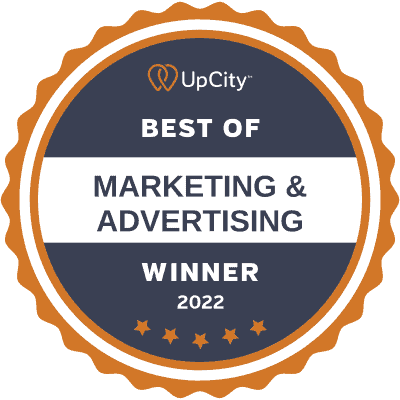 Top 1% Digital Agency in United States
Ranked by UpCity 2022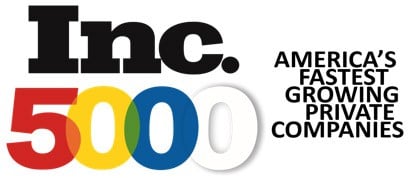 Fastest-Growing Companies in the USA
4 Years in a Row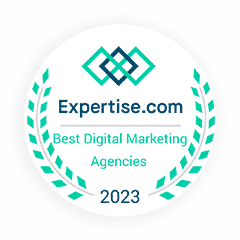 Top 1% Best Digital Marketing Award
Ranked by Expertise 2023

#2 Global Award Winner
Ranked by MASHABLE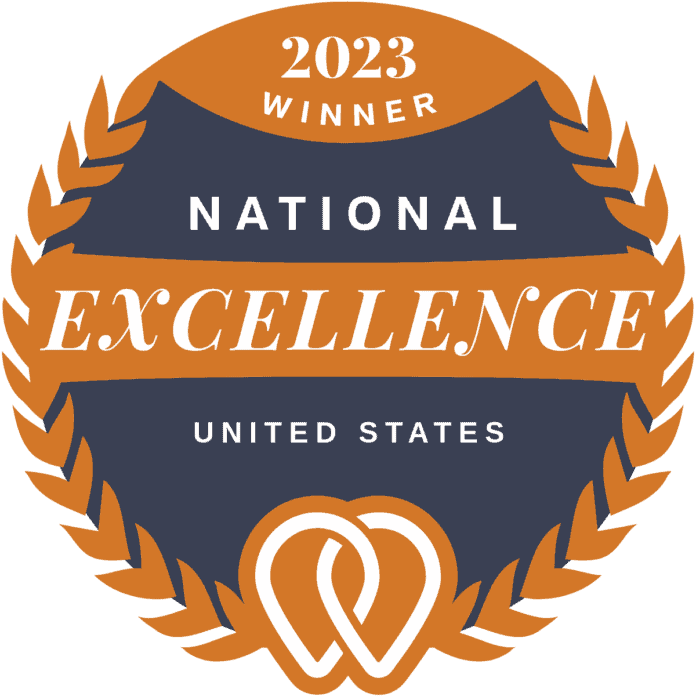 Top 1% Award of Excellence Winner
Years 2020, 2021, 2022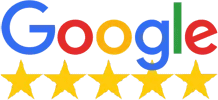 500+ 5-Star Reviews in Google
Ranked by Our Customers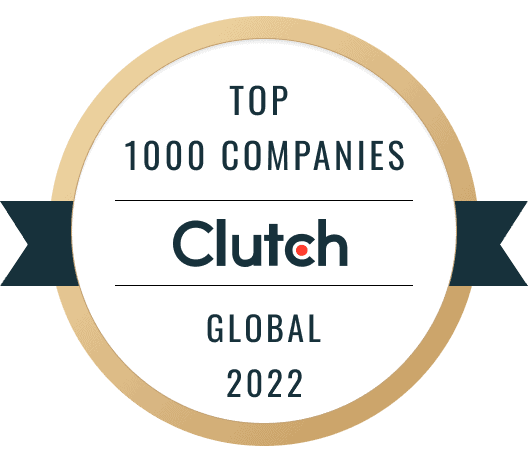 Top 1000 Global Digital Agency
Ranked by Clutch 2022

#1 Global Digital Agency
Ranked by Business Journal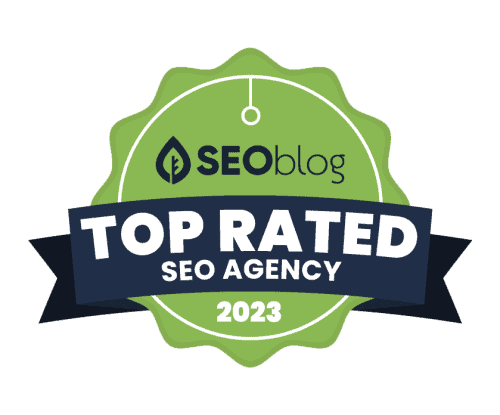 Top Rated SEO Agency
Ranked by SEO Blog 2023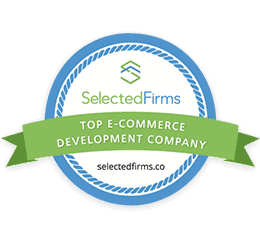 Top Ecommerce Development Company
Ranked by Selected Firms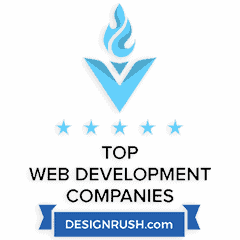 Top Web Development Agency
Ranked by Design Rush
San Antonio has all the makings of a major business hub
The city has one of the lowest living costs among cities of its size. It cultivates a business-friendly climate through numerous investments, low property taxes, and financial incentives. And let's not forget the actual climate, which is rarely plagued by disruptive weather.
If you're a business owner in San Antonio, you're probably well aware of the wealth of business opportunities the city offers. However, so are thousands of other business owners in San Antonio.
Although we're taught to play nice and get along early on, all bets are off when it comes to the cutthroat world of business.
So, how can you ensure most San Antonians find and turn to your business when looking into your industry?
The answer is digital marketing. Or, more precisely, search engine optimization (SEO).
We can go on and on about search engines, crawlers, algorithms, and ranking signals for higher search rankings. But for now, all you need to know is that an effective SEO strategy is vital for any business trying to survive and thrive in the digital age.
You should also know that NEWMEDIA is the San Antonio SEO company to turn to when needing one of these proven SEO strategies.
Have we piqued your interest?
Keep reading to learn more.
San Antonio, TX website design, UX, digital development and marketing agency
INCREDIBLE PRODUCT MEETS IMPECCABLE DESIGN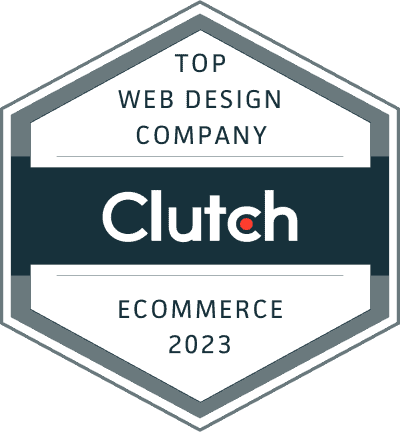 Global Leader Digital Agency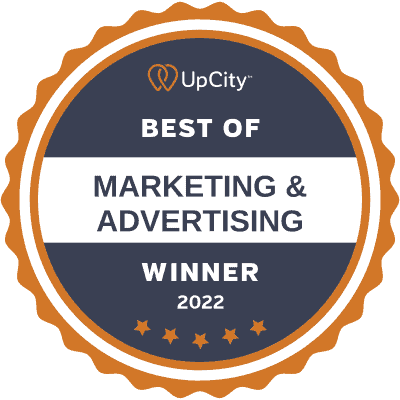 Digital Agency in United States
Why Your San Antonio Business Needs
According to BrightEdge, as many as 68% of online experiences begin with a search engine query, as seen in the image below.

So, if your business has poor search engine rankings, it has little chance of attracting new customers crucial for business growth.
This goes for businesses of all sizes. It doesn't matter if you own one of San Antonio's small businesses, medium-sized businesses, or even an enterprise; employing SEO strategies is a must.
SEO Builds Online Visibility
Let's imagine you're a performer that's been perfecting their craft for years and is finally ready to share it with the world. You want to capture your audience's attention and give them a performance to remember.
But once you step onto the stage, you realize you're entirely in the dark.
What you have to offer doesn't matter if no one can see you.
The same goes for your business.
Your website can feature products and services of the highest quality. Still, without online visibility, they will collect dust somewhere in the land of double-digit search results.
SEO is what turns on all the stage lights and points them directly toward you.
Once you're clearly visible to your audience, you can engage with them and leave a long-lasting impression.
By leveraging SEO, you can make your business visible to everyone in San Antonio, thus attracting website visitors and potential customers.
SEO Brings in Organic Traffic
Let's go back to our performer analogy.
How promising would you say your career prospects are if you can only get an audience by paying them to come to your show?
Yup, we don't like those chances either.
Sure, you can get an ego boost and a few returning audience members, but how viable is this approach in the long run?
The same goes for paid vs. organic search traffic.
Paid traffic can give your website and other marketing channels an instant boost and an influx of visitors. But once the money is gone, so are they.
Organic search traffic, on the other hand, is a much more cost-effective and sustainable solution. With this traffic, people will find your website, well, organically, and visit it any time, day or night.
Sounds great, doesn't it?
Well, as enticing as it sounds, it's far from simple. In fact, most websites get no organic traffic from Google and other search engines, as seen in the chart below.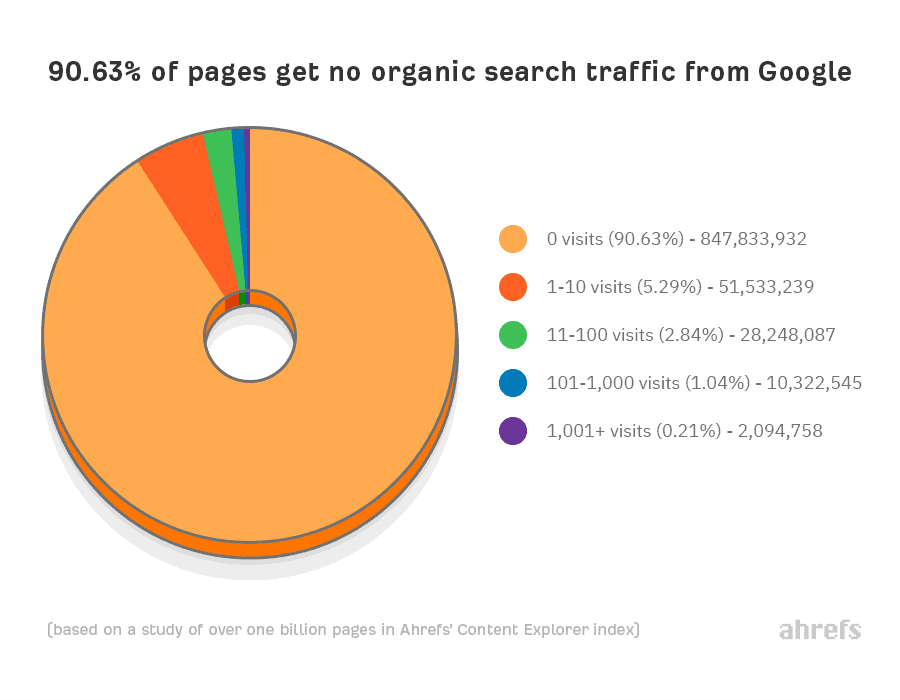 So, how can you get more traffic and avoid being part of these grim statistics?
You've guessed it – SEO!
In the same way SEO lights up every corner of your stage as a performer, it makes your performance so irresistible that people cannot help but visit it.
Search engine optimization is your one-way ticket to organic search traffic. One-way, because SEO isn't reversible. You can tweak your ongoing SEO strategies, of course, but the old ones will keep bringing in new website visitors for quite some time.
SEO Facilitates Lead Generation
According to HubSpot, over 60% of marketers single out generating qualified leads as their No. 1 challenge in internet marketing. Moreover, this is by far the most significant challenge these digital marketing specialists face, as seen in the chart below.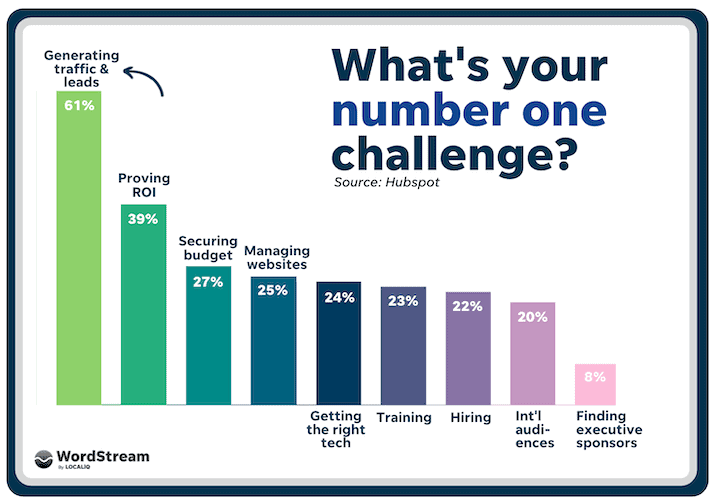 Let's get you back up on that stage to help you better understand the concept of leads.
After finishing a magnificent performance, some audience members are likely to approach you to sing your praises and express interest in your future shows. Those audience members are your leads; they've expressed interest in your work, making them prospective customers.
But what if you take a more proactive approach instead of waiting for them to engage with you? You mingle with the audience, strike up a conversation, gauge their interests, and exchange contact information.
By seeking out your audience, you're effectively generating more leads for yourself and your business, thus attracting more potential customers.
Don't get us wrong, lead generation is a complex endeavor that requires more than just mingling with your desired audience. However, numerous SEO techniques can help you generate more leads by skyrocketing your business's exposure and reach.
SEO Brings in Your Target Audience
Like all digital marketing, search engine optimization is a numbers game.
By that logic, you might conclude that the more website visitors you have, the better. Well, not quite.
Sure, it's great to see big numbers in your analytics. But are all of those people truly valuable for your business?
Back to the stage it is.
You'll probably get a great turnout if you spend your money advertising your show randomly. But once you start your show, it's quite likely these numbers will decrease rapidly. Chances are, many audience members aren't interested in what you have to offer. They might leave halfway into the show or wait it out but never come back.
Attracting your target audience is much more critical, even if their total number appears much smaller. These people are the ones that want exactly what you have and probably know others that do too. Plus, they're the ones who'll probably leave raving reviews about you.
So, SEO helps you target specific audiences in San Antonio and only attract those likely to engage with your business, visit it repeatedly, and develop long-term loyalty.
Also, SEO is all about tracking your progress and measuring results. By tracking how your audience responds to your content and campaigns, you'll know exactly what to change in the future, thus continuing to be an appealing option for your audience.
SEO Elevates Your Brand Identity
All SEO solutions aim to get you more online visibility, traffic, leads, and customers. As this cycle continues, customers will start recognizing your brand, not just the products and services you offer.
As you climb up the search engine results and your brand becomes more visible, it will also become more recognizable.
Considering the fierce business competition in San Antonio, standing out in the crowded digital landscape is crucial for your success online and offline.
Plus, with search engine optimization, not only will people start recognizing you more, but they will also start recognizing you as an authority in your field and trusting what you have to say or offer.
As a result, they'll always go to you when they have a query or a need, just like they would return to your performance knowing you put on a remarkable show.
SEO Informs All Digital Marketing Solutions
SEO services are typically only a part of a digital marketing company's offerings. Even if you hire a specialized SEO agency in San Antonio, search engine optimization can't exist in a vacuum.
All your SEO efforts should be just a piece of the puzzle in your overall digital advertising endeavors.
But what a piece of the puzzle SEO is!
SEO can actually help inform all your other digital marketing strategies. You can use the insights gained through the thorough analysis SEO requires to conduct market research, work on your brand positioning, inform the development of customer personas, and determine which marketing strategies are working.
Which San Antonio SEO Services Does NEWMEDIA Offer?
NEWMEDIA is a full-service digital marketing agency with offices across the U.S., including beautiful San Antonio. The "full-service" is precisely as it sounds. You can turn to us for all things digital marketing and, of course, all things SEO.
Here's just a taste of the San Antonio SEO services we offer.
Many business owners believe the best way to take advantage of digitalization is to appeal to global customers and website visitors. After all, the beauty of the digital landscape lies in that there are no borders.
This approach might be quite lucrative, depending on your products and services. And hey, who are we to discourage someone from shooting for the stars?
However, these global aspirations shouldn't stop you from providing excellent service locally.
That's where local SEO comes into play.
Local SEO services become that much more important if you own a small business and want to focus on business optimization on a front closer to home.
Regardless of the circumstances, this SEO approach will improve your website's ranking in a local search.
Let's say you're a personal trainer. When someone goes to Google or another search engine and types "personal trainer near me," "personal trainer in San Antonio," or "San Antonio personal trainer," our local SEO services will ensure your name pops right up.
In other words, these SEO services lead to more traffic and sales for local businesses in San Antonio.
Keyword research is among the most essential SEO services an internet marketing agency can offer, given that keywords inform most digital marketing decisions, even beyond SEO.
To put things into perspective, we can place keywords on product pages, headlines and subheadings, content pieces, and social media posts. And the list goes on and on.
Keyword research ensures they match prominent search queries and attract target customers.
So, keyword research aims to find keywords that have the potential to rank, drive traffic, and convert visitors into customers. We derive these keywords through market research, data collection, and competitor analysis.
At NEWMEDIA, we have the tools and techniques to find and use only keywords that are right for your San Antonio business. No useless lists of generic, low-competition keywords here.
With 44% of the clicks (compared to 29% of clicks from organic search), the local pack is the place to be if you want to reach customers in your area. NEWMEDIA is the SEO agency in San Francisco that gets you into the local pack.
Although not one of our SEO services per se, responsive web design and SEO go hand-in-hand to ensure search engines rank your website favorably for mobile users.
Mobile SEO is crucial for your business since over 60% of website traffic comes from people using mobile devices.
According to this survey of marketers, 86% of people say content is the key to building brand awareness, with 79% saying that their content helps them to educate their audience. Trust and credibility also improve thanks to content, with 75% of marketers saying that the words they write on their web pages create the credibility that prospects need to see before they'll become paying customers.
Speaking of customers, this same chart shows us that good content matters when generating sales, at least if 53% of marketers are to be believed.
Whether it's written content, imagery, or video production, NEWa
So, what does responsive web design has to do with this?
Well, responsive web design ensures your website is optimized for all devices, regardless of screen size.
At NEWMEDIA, we focus on mobile content first and then build the rest of your website around it. This way, you can rest assured your website is genuinely mobile-friendly, not just a poorly converted desktop site.
MEDIA ensures your website's visitors see the content they need to see.
Few business owners in San Antonio would willingly seek out an audit, but once they learn what our SEO audit does, they might change their minds.
An SEO audit is the key to understanding why your website might be underperforming in search results. We'll look into every nook and cranny of your website to identify search engine issues and blunders, such as poor link building, slow website, or overly lengthy and messy URLs, meta descriptions, and title tags.
Then, we will inform you of our findings and recommend the best path moving forward.
Regular SEO audits allow your business to keep up with the latest Google algorithm updates, no matter how challenging this task might seem.
After we find out what's wrong with your website, it's time to work our magic.
For the most part, our magic includes focusing on two things: on-page SEO and technical SEO. No, no spells here, sorry!
When it comes to on-page SEO, we focus on improving your keyword usage, meta descriptions and titles, and content structure. We also optimize images on your website, ensuring they're high-quality and feature proper ALT tags.
As the name suggests, technical SEO is related to your website's behind-the-scenes structure. Naturally, this involves more advanced techniques, but nothing our San Antonio SEO specialists can't handle.
Technical SEO makes your website faster and more understandable to search engines. Without optimizing your website's technical aspects, any other SEO campaigns you're running will be in vain.
Like any other aspect of your website, your content must also be optimized. Especially when you consider the importance of content marketing.
Our talented San Antonio SEO team will perform a content audit to determine what type of content will bring the best results for your website. Based on our findings, your existing content will be tweaked or completely overhauled.
Even if your existing content is a lost cause or you still haven't discovered the many benefits of content marketing, there's nothing to worry about.
Our San Antonio SEO experts will create content for you.
Our content audit will show the best forms for your business. Below, you can see the most common types of content used.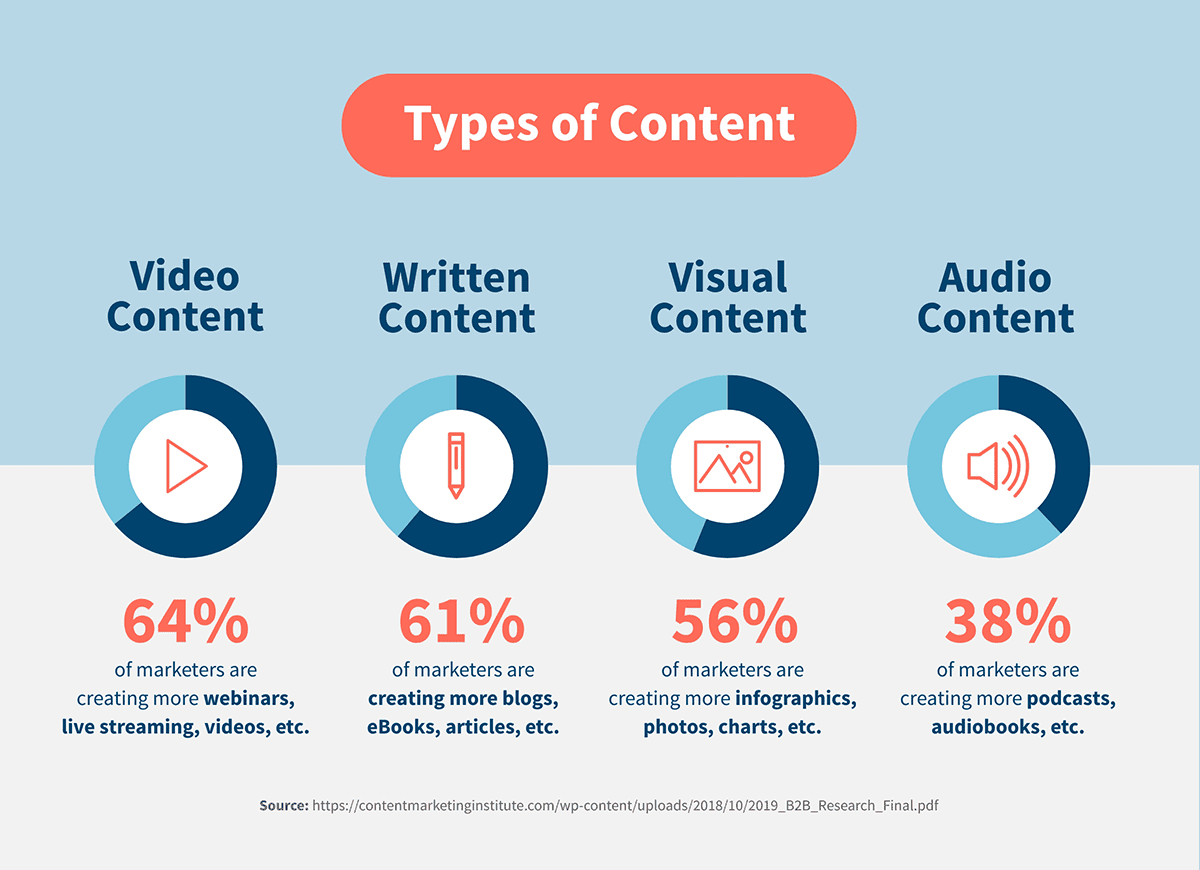 While content comes in various forms, it follows the same base principles. It should be consistent, high-quality, and valuable to your audience. Naturally, it should also be optimized with proper keywords and other on-page SEO elements to ensure maximum exposure.
Content creation is vital to any SEO strategy since it drastically improves your online visibility and encourages people to trust you and buy your products and services.
We've worked on website design and online strategy for major businesses. Big businesses trust our digital marketing agency in San Antonio to get results. Your business should, too.
The new Delta Sky Club website portal, designed and developed from scratch by NEWMEDIA, allows Delta passengers who go online in any of their Sky Club lounges across the U.S. to quickly get news, weather & stock market information, in addition to tracking flights on any airline (not just Delta!), searching directly in Google, and getting maps and driving directions to/from any address on Earth.
NEWMEDIA Los Angeles, in collaboration with Sterling-Rice Group (SRG), built a new website for the Almond Board of California under an aggressive development timeline. We built a multi-language website for them while ensuring a consistent user experience by bringing all four existing websites into a single universal system. Our team of experts delivered this mammoth project even after the deadline was shortened by four weeks.
The Six Flags team reached out to NEWMEDIA for a complete website redesign and multi-site ecommerce web development. We redesigned the website to change its complete look and feel and organized content into categories and subcategories to simplify content discovery for visitors. Over the course of the project, we worked in close coordination with the Six Flags team to deliver the website quickly before their parks reopened.
PostNet approached us to completely redesign all their websites, including those of franchisees. We developed a fresh responsive website for them to offer a consistent browsing experience to visitors irrespective of the screen size of the device they use to access the website. Additionally, we developed a tool to help visitors find their nearest PostNet center. Finally, we designed the 300+ franchise websites for them with local SEO and franchise SEO.
YMCA (now "The Y") is an organization that we've all heard of and/or been a part of at one time in our lives. YMCA of Metro Denver came to us for a fresh website design that would communicate their mission of being for youth development, healthy living, and social responsibility. Even more exciting, they had just had a brand refresh and this was the chance to support that refresh with a complementary website.
When CBS Television was producing the show that came to be called Haystack Help, they needed a complex yet easy to use website application to direct the TV viewers to visit, and their search for a Denver website developer led them to NEWMEDIA. Initially, prior to contacting NEWMEDIA, they had selected another web development partner for the project. Then, there was a problem…
Building Businesses, Not Just Websites.
You'll quickly realize why we have numerous existing San Antonio SEO clients. We have decades of experience in the industry and hundreds of SEO case studies under our belt.
We treat each client as an equal partner and remain 100% transparent throughout the process of coming up with the best SEO solutions. We'll update you regularly, meet with you weekly, and assign a dedicated project manager to your business.
If you value talent, dedication, knowledge, experience, and speed, NEWMEDIA is the San Antonio SEO company for you.
Plus, unlike other SEO companies in San Antonio, we offer a treasure trove of online marketing services beyond SEO. In other words, we're your one-stop shop for all things digital marketing.
But don't just take our word for it
Our Recognitions Speak for Themselves
ranks NEWMEDIA a Top 1% Digital Agency in the United States
ranks NEWMEDIA a Top 1% Global Leader Digital Agency.
ranked NEWMEDIA's work the #2 Global Award Winner (and they ranked Twitter #3).
ranks NEWMEDIA among its fastest-growing companies, 4 years in a row.
Don't be confused by the many imitators, with names that look and sound alike - there is only one, original NEWMEDIA.COM - helping clients grow their businesses since 1996.
Give us a call today or visit us online, at NEWMEDIA.COM. Better yet, we invite you to come and meet with us for a no-obligation consultation about your project. While it's certainly not mandatory, we believe that the one of the best ways to determine how well we can work with you as your partner is by meeting with us in person. We've also got guaranteed PPC and social media marketing plans. We're being honest, really! In a nutshell, you can rely on us for all things digital, from web design to marketing.
Our expert team has designed, developed, deployed, hosted, marketed and managed 4000+ social media accounts, PPC and SEO campaigns, websites, mobile apps and software applications for clients of all shapes and sizes, including small- and medium-sized businesses, Enterprise organizations, State and Federal government, leading universities, international corporations, major brand name advertising agencies, local and global non-profits, and start-ups of practically every description.
LET'S GROW YOUR BUSINESS TOGETHER
Our San Antonio SEO team gladly welcomes you to our beautiful offices to discuss how to take your business to the next level. Alternatively, you can email us at info@newmedia.com or give us a free, no-obligation call at 404-736-9254.