Work with one of the top digital marketing agencies to create an indomitable online presence.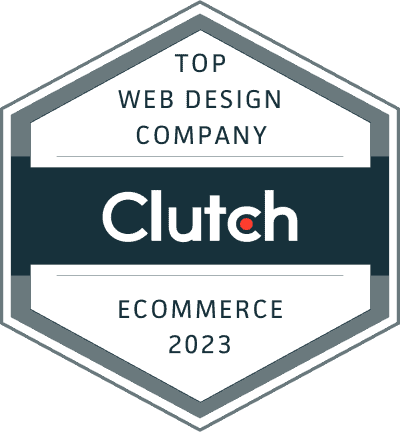 Top 1% Global Leader Digital Agency
Ranked by Clutch 2023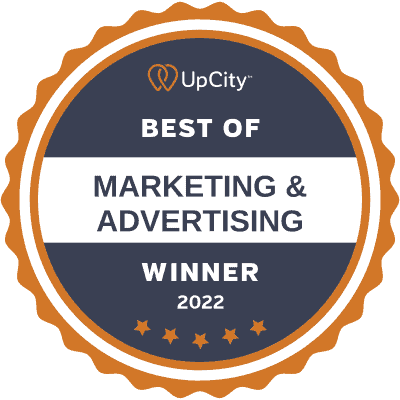 Top 1% Digital Agency in United States
Ranked by UpCity 2022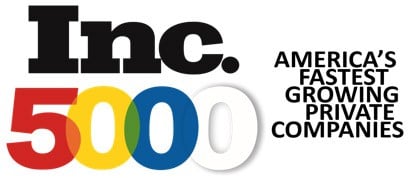 Fastest-Growing Companies in the USA
4 Years in a Row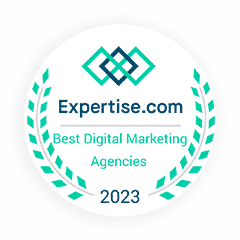 Top 1% Best Digital Marketing Award
Ranked by Expertise 2023

#2 Global Award Winner
Ranked by MASHABLE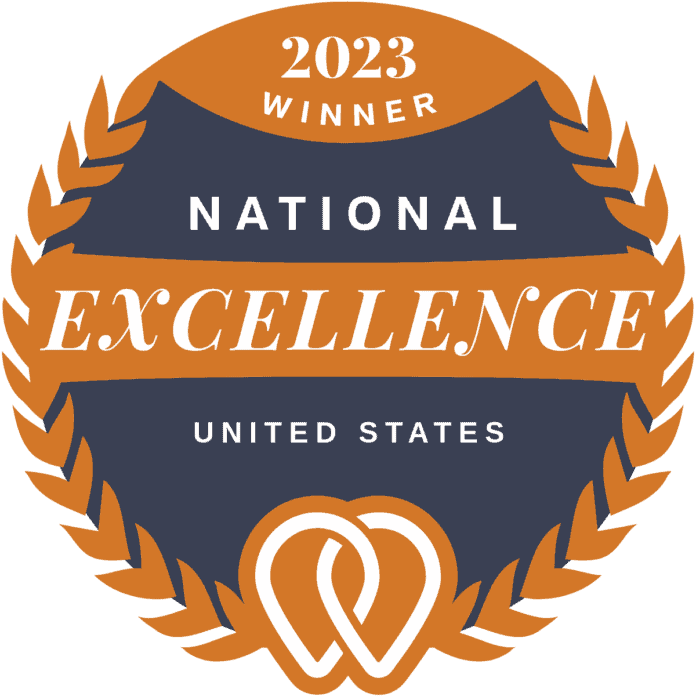 Top 1% Award of Excellence Winner
Years 2020, 2021, 2022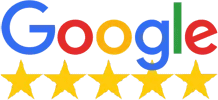 500+ 5-Star Reviews in Google
Ranked by Our Customers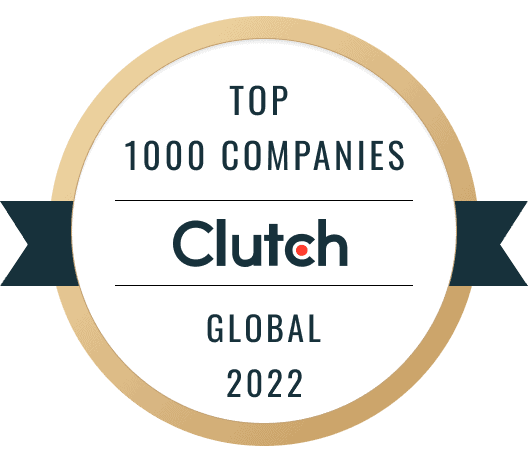 Top 1000 Global Digital Agency
Ranked by Clutch 2022

#1 Global Digital Agency
Ranked by Business Journal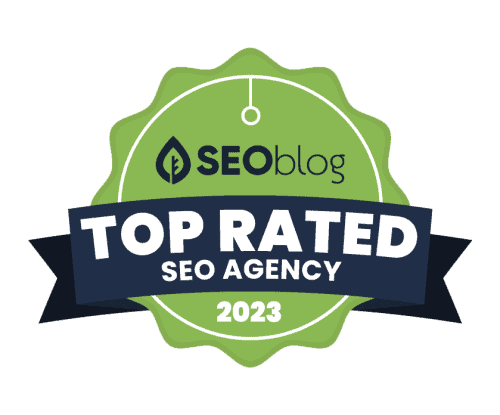 Top Rated SEO Agency
Ranked by SEO Blog 2023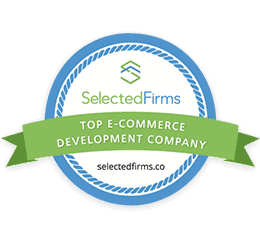 Top Ecommerce Development Company
Ranked by Selected Firms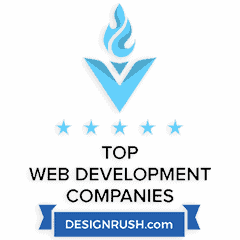 Top Web Development Agency
Ranked by Design Rush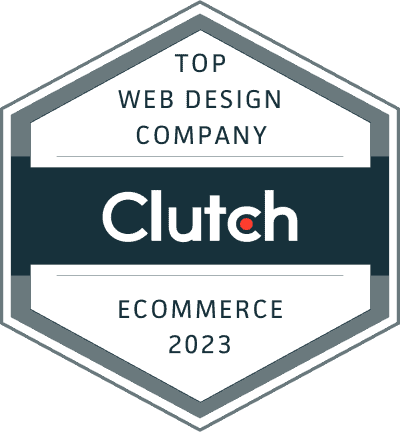 Top 1% Global Leader Digital Agency
Ranked by Clutch 2023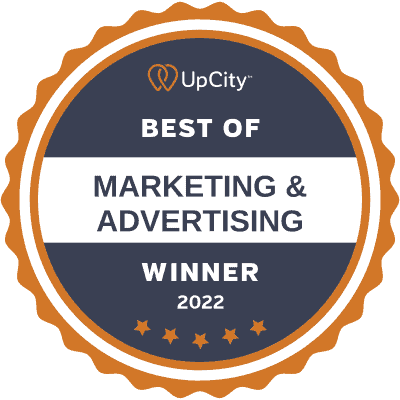 Top 1% Digital Agency in United States
Ranked by UpCity 2022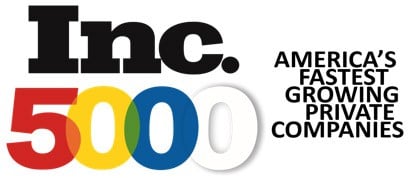 Fastest-Growing Companies in the USA
4 Years in a Row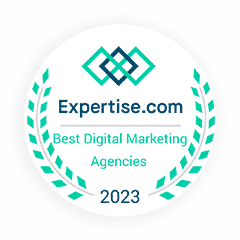 Top 1% Best Digital Marketing Award
Ranked by Expertise 2023

#2 Global Award Winner
Ranked by MASHABLE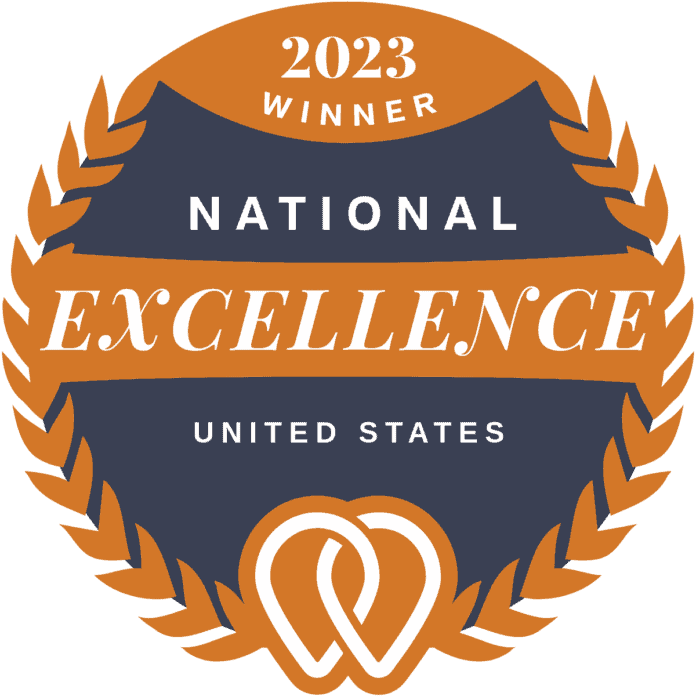 Top 1% Award of Excellence Winner
Years 2020, 2021, 2022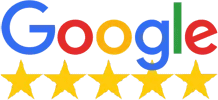 500+ 5-Star Reviews in Google
Ranked by Our Customers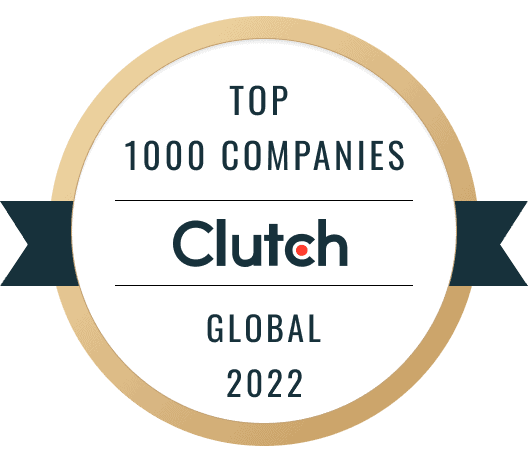 Top 1000 Global Digital Agency
Ranked by Clutch 2022

#1 Global Digital Agency
Ranked by Business Journal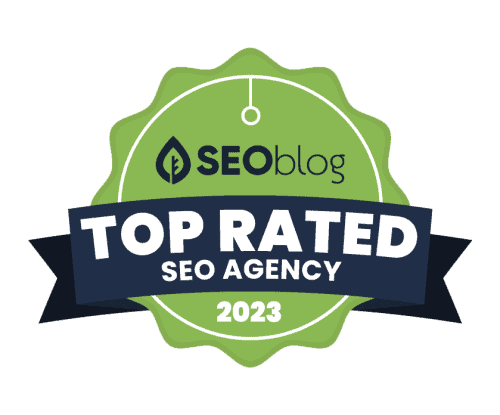 Top Rated SEO Agency
Ranked by SEO Blog 2023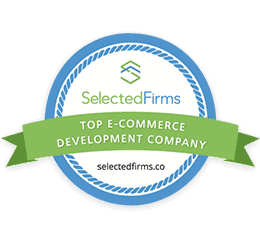 Top Ecommerce Development Company
Ranked by Selected Firms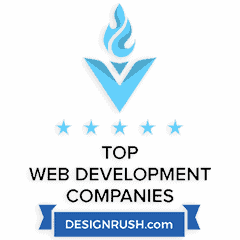 Top Web Development Agency
Ranked by Design Rush
Any business owner who's spent more than a few minutes online knows that SEO services are the key to getting more exposure via Google, Bing, and other search engines.
And yet, this chart from Smart Insights shows that most business owners have such a minute understanding of SEO that they can't use it to its fullest: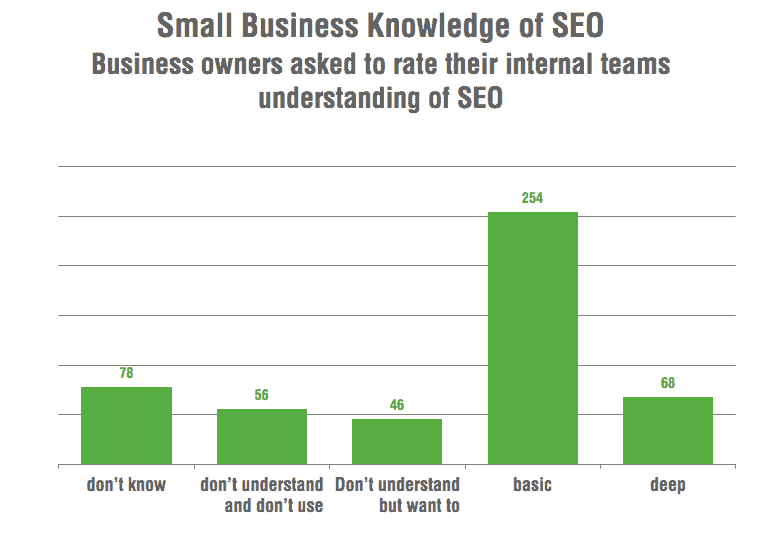 This survey asked 502 company owners how they'd rank their understanding of search engine optimization on a scale from "Don't know" to "Deep." Only 68 of the 502 business owners surveyed claim to have "deep" knowledge, with the vast majority (254) admitting they only have the most basic understanding of one of the 21st century's most vital marketing techniques.
Add to that the 180 people who either don't know how search engine optimization works or can't tell you how much they know, and we can see clearly that most businesses need a San Diego SEO expert in their corner.
NEWMEDIA can be that expert, and we're going to show you why San Diego companies should trust our SEO agency.
San Diego, CA website design, UX, digital development and marketing agency
INCREDIBLE PRODUCT MEETS IMPECCABLE DESIGN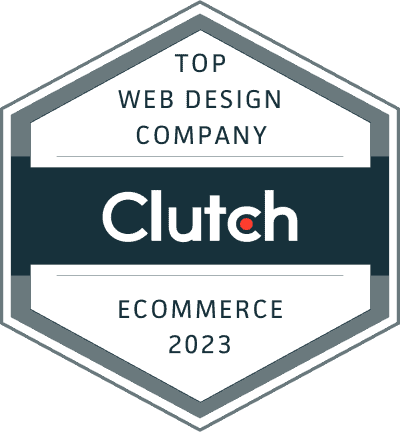 Global Leader Digital Agency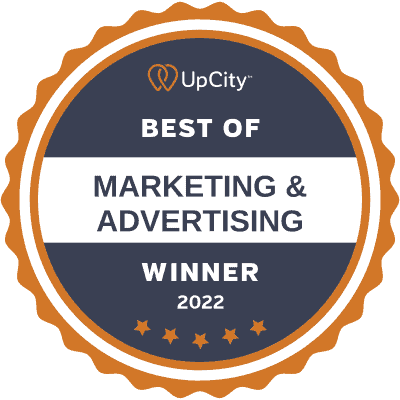 Digital Agency in United States
Do for Your San Diego Business?
So, what can our San Diego SEO experts achieve for your business? We can break that down into four categories:
Get more traffic to your website
Dominate search results
In-depth reports using modern tools
A huge ROI on your marketing investment
Boost Your Website Traffic
According to this pie chart from MonsterInsights, the vast majority of a website's traffic comes from its organic search results: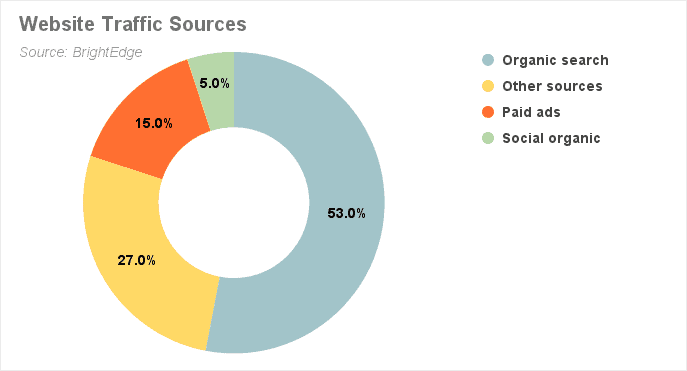 Your site's SEO performance is critical when 53% of the traffic it receives comes from organic search. Of course, SEO campaigns only make up part of the digital marketing puzzle, with 15% of traffic coming from paid ads and 5% from a company's social media presence.
Still, SEO rules the roost. And that makes these stats from Ahrefs all the more worrying: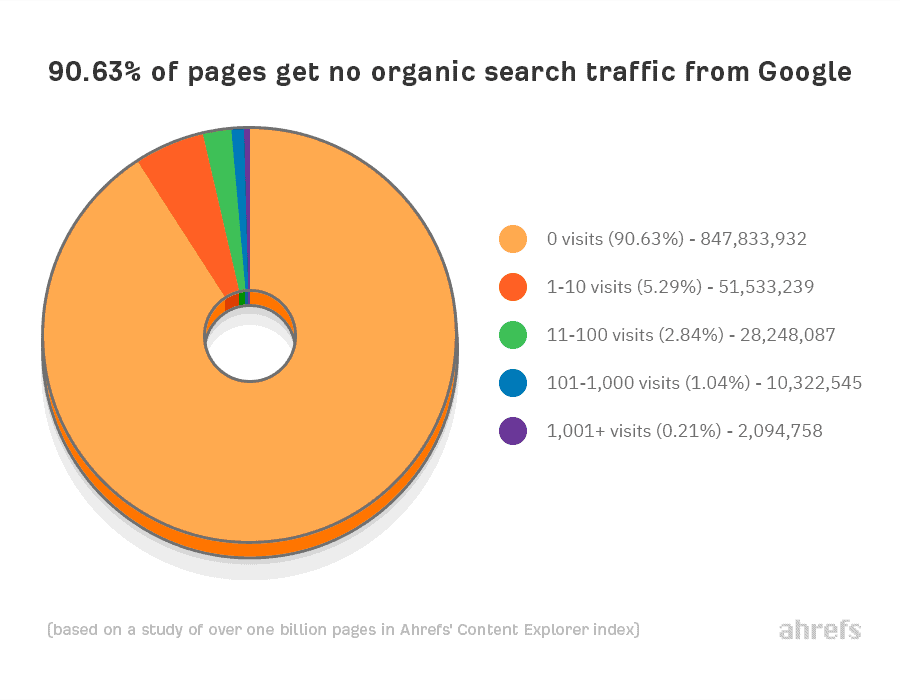 Despite organic search being the leading source of online traffic, 90.63% of pages on the web get zero visits from search. For context, Ahrefs looked at over a billion web pages to come up with these stats, finding that over 845 million of them get nothing from searches.
The simple message is: your Google search results matter, and with NEWMEDIA you have one of the best SEO companies making sure you benefit from the flow of organic traffic.
Make Sure You're at the Top of Search Engine Results
Linking to the traffic issue above, we move on to what your company's search results actually achieve for your business. A lot of business owners in San Diego (and even some SEO professionals) will tell you that you have to get onto the first page of Google to get traffic.
And they're right…though it goes a little deeper than that.
Check out this chart from Search Engine Journal: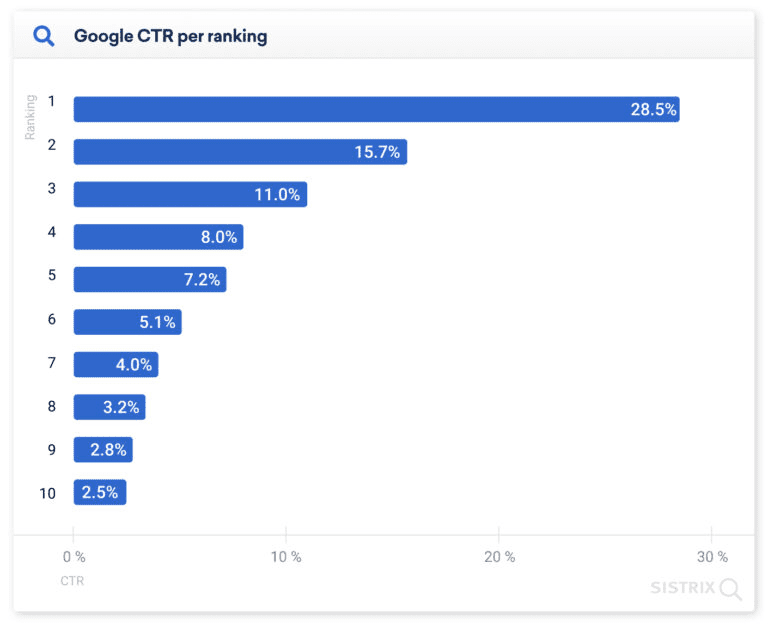 That chart shows us the percentage of searchers who click on search results, otherwise known as the click-through rate (CTR). Naturally, sites in the first position get the highest CTR, with 28.5% of searchers clicking on that result. The percentage declines drastically for the second result in a search, coming in at 15.3%, while the third result only gets 11% of clicks. By the time you get to the 10th result, which is the bottom of the first page, CTR is about 2.5%.
So, it's about more than just getting onto the first page of Google. You need to be on top of every other site in the keyword rankings if you're going to get the sort of traffic your San Diego business needs. NEWMEDIA makes sure that happens.
Understand What Google Analytics Tells You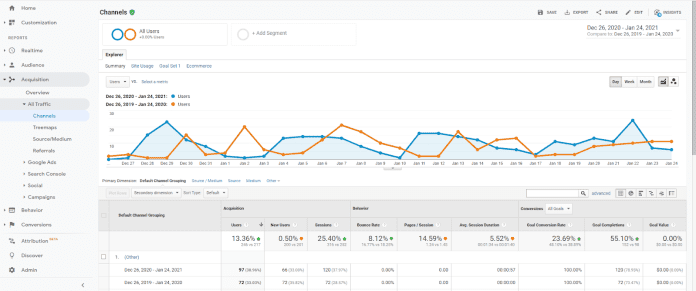 That's a whole lot of numbers and percentages, along with some complicated graphs, that show where channels a website's traffic comes from. And if you cast your eyes to the left, you'll see a ton of different options, each of which pulls up charts and numbers of its own.
This is what Google Analytics looks like.
Now, consider the fact that about 86% of business owners (or 434 out of 502 to use the stats we shared at the top of the page) have a "basic" or worse understanding of search engine optimization. This Google Analytics report, alongside the reams of other data you get from different sources, may seem incomprehensible.
NEWMEDIA makes sure that isn't the case because we distill the data you get from Google Analytics (and other sources) into reports that you understand and can act on in your business.
SEO Optimization That Delivers Exceptional ROI
We know what you're thinking:
"Okay, so more web traffic, more clicks, and better reporting all sound great. But our business model is about making money. What can the top SEO companies do to put cash in our company pockets?"
We're glad you asked because we have the perfect chart to show you: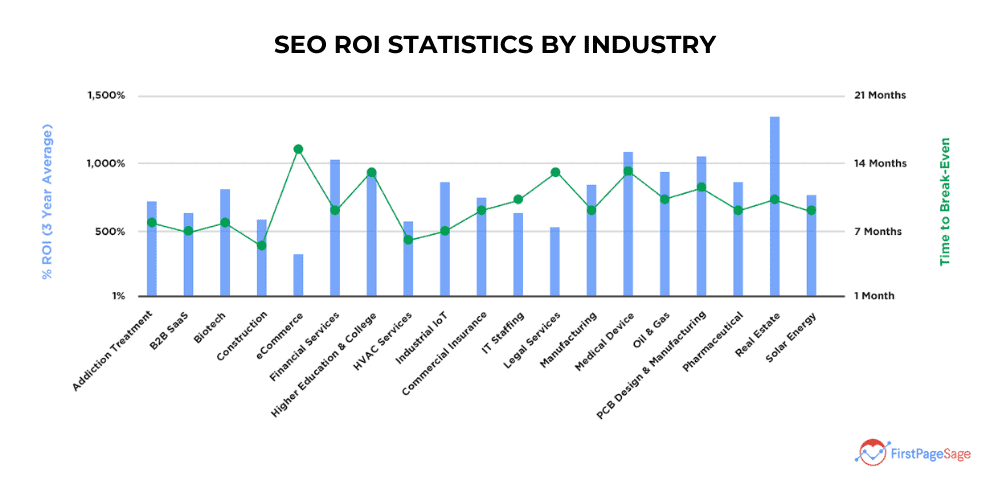 First Page Sage's chart proves that practically every industry gets a positive return on its investment with SEO. Starting at the lowest end of the scale, we see e-commerce sites getting about a 350% return. From there, every industry highlighted in this chart achieves a return of 500% or higher, with the top performers, like real estate and financial services, easily breaking 1,000%.
If we convert these figures into dollars and cents, e-commerce sites stand to make $3.50 for every dollar they invest in SEO. At the highest end of the chart, we see real estate getting returns of about 1,400%, which equates to $14 back for every dollar you spend.
Top-ranking websites generate these returns because they get a ton of traffic when people search for specific keywords in search engines. NEWMEDIA makes these types of returns a reality for your company in San Diego.
Let's round up the ways that good SEO helps you reach your business goals:
You get a huge return on your investment, ranging from $3.50 to $14 for every dollar you invest into the work of a digital agency.
Your competitive edge sharpens because you have a team by your side that can navigate the often-confusing data you get from your SEO efforts.
A significant improvement in search results can lead to huge click-through rates, topping out at over 28% of searchers landing on your website if you lead the pack in search.
With 53% of all web traffic coming from organic search, SEO is the key to funneling paying customers to your website.
Now, let's dig into what our San Diego SEO agency does to make these things happen for you.
No matter the size of your business, NEWMEDIA gets results. Our work with small and medium-sized businesses has helped those companies achieve 10,000% growth over five years. As for larger companies, such as multinationals, we can help you generate over $1 million per day in online revenue.
The new Delta Sky Club website portal, designed and developed from scratch by NEWMEDIA, allows Delta passengers who go online in any of their Sky Club lounges across the U.S. to quickly get news, weather & stock market information, in addition to tracking flights on any airline (not just Delta!), searching directly in Google, and getting maps and driving directions to/from any address on Earth.
NEWMEDIA Los Angeles, in collaboration with Sterling-Rice Group (SRG), built a new website for the Almond Board of California under an aggressive development timeline. We built a multi-language website for them while ensuring a consistent user experience by bringing all four existing websites into a single universal system. Our team of experts delivered this mammoth project even after the deadline was shortened by four weeks.
The Six Flags team reached out to NEWMEDIA for a complete website redesign and multi-site ecommerce web development. We redesigned the website to change its complete look and feel and organized content into categories and subcategories to simplify content discovery for visitors. Over the course of the project, we worked in close coordination with the Six Flags team to deliver the website quickly before their parks reopened.
PostNet approached us to completely redesign all their websites, including those of franchisees. We developed a fresh responsive website for them to offer a consistent browsing experience to visitors irrespective of the screen size of the device they use to access the website. Additionally, we developed a tool to help visitors find their nearest PostNet center. Finally, we designed the 300+ franchise websites for them with local SEO and franchise SEO.
YMCA (now "The Y") is an organization that we've all heard of and/or been a part of at one time in our lives. YMCA of Metro Denver came to us for a fresh website design that would communicate their mission of being for youth development, healthy living, and social responsibility. Even more exciting, they had just had a brand refresh and this was the chance to support that refresh with a complementary website.
When CBS Television was producing the show that came to be called Haystack Help, they needed a complex yet easy to use website application to direct the TV viewers to visit, and their search for a Denver website developer led them to NEWMEDIA. Initially, prior to contacting NEWMEDIA, they had selected another web development partner for the project. Then, there was a problem…
Work with an Award-Winning San Diego SEO Company
We don't just make pretty websites. We are marketing gurus and digital experts, and our work drives our clients' businesses forward. We have helped hundreds of companies do all kinds of great things, like start-ups getting acquired within a year, small businesses growing by 10,000% in 5 years, large businesses growing their online presence to $1,000,000 per day in revenue. There are many other great Case Studies just like these – let's go over them together.
We're One of the Leading San Diego SEO Companies
Our Recognitions Speak for Themselves
Now that we've explained what SEO does for your company and what our digital marketing agency does for clients in San Diego, there's only one more question to answer:
Why us?
named NEWMEDIA the top SEO agency in San Diego in 2023
ranks NEWMEDIA among its fastest-growing companies for four years running
named NEWMEDIA as one of the top 1,000 digital marketing agencies in the country
ranks NEWMEDIA a Top 1% Digital Agency in the United States
Don't be confused by the many imitators, with names that look and sound alike - there is only one, original NEWMEDIA.COM - helping clients grow their businesses since 1996.
Give us a call today or visit us online, at NEWMEDIA.COM. Better yet, we invite you to come and meet with us for a no-obligation consultation about your project. While it's certainly not mandatory, we believe that the one of the best ways to determine how well we can work with you as your partner is by meeting with us in person. We've also got guaranteed PPC and social media marketing plans. We're being honest, really! In a nutshell, you can rely on us for all things digital, from web design to marketing.
Our expert team has designed, developed, deployed, hosted, marketed and managed 4000+ social media accounts, PPC and SEO campaigns, websites, mobile apps and software applications for clients of all shapes and sizes, including small- and medium-sized businesses, Enterprise organizations, State and Federal government, leading universities, international corporations, major brand name advertising agencies, local and global non-profits, and start-ups of practically every description.
Find Out More About Our San Diego SEO Services
Unlike many agencies that claim to offer SEO in San Diego, we're based right in the city. You can come visit us at: 5755 Oberlin Drive, Suite 301, San Diego, CA 92121
Alternatively, give us a call at 858-397-9795 or email us at info@newmedia.com to learn more about what we can do for your San Diego business.