Work with one of the top digital marketing agencies to create an indomitable online presence.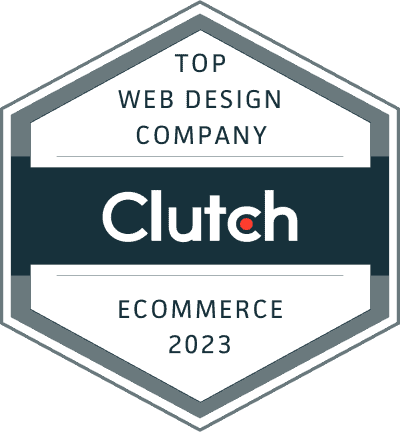 Top 1% Global Leader Digital Agency
Ranked by Clutch 2023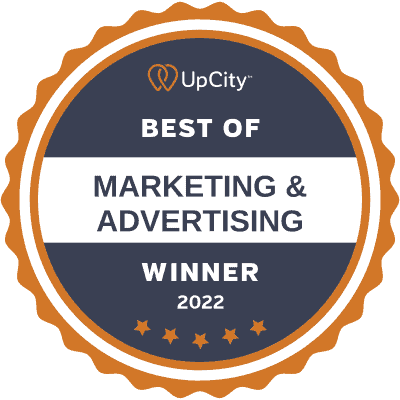 Top 1% Digital Agency in United States
Ranked by UpCity 2022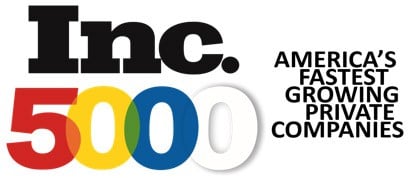 Fastest-Growing Companies in the USA
4 Years in a Row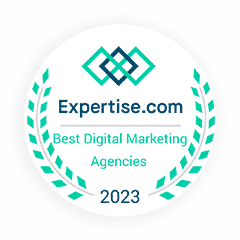 Top 1% Best Digital Marketing Award
Ranked by Expertise 2023

#2 Global Award Winner
Ranked by MASHABLE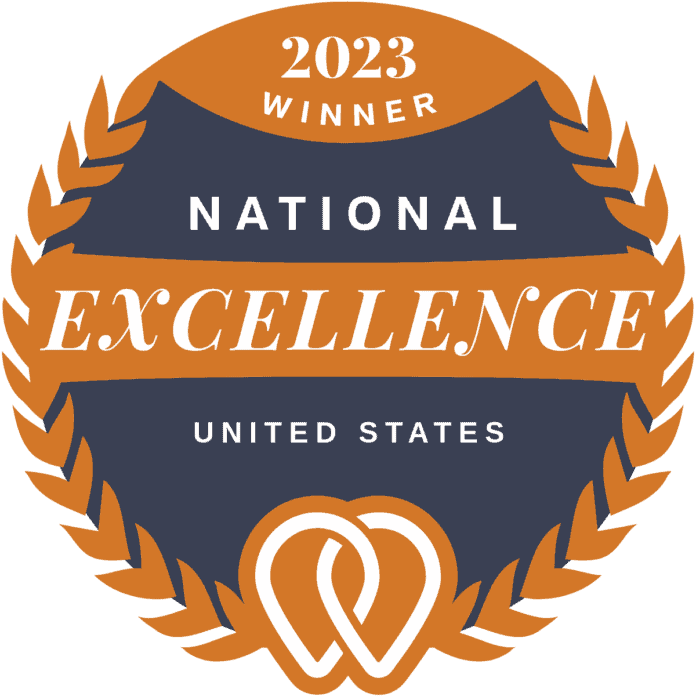 Top 1% Award of Excellence Winner
Years 2020, 2021, 2022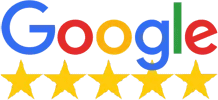 500+ 5-Star Reviews in Google
Ranked by Our Customers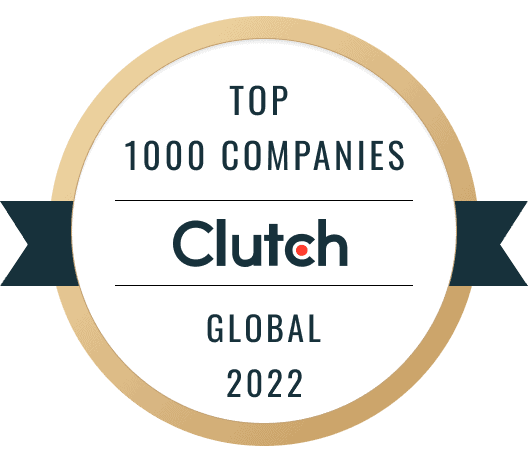 Top 1000 Global Digital Agency
Ranked by Clutch 2022

#1 Global Digital Agency
Ranked by Business Journal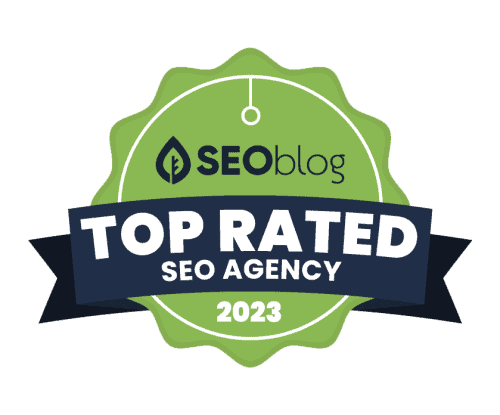 Top Rated SEO Agency
Ranked by SEO Blog 2023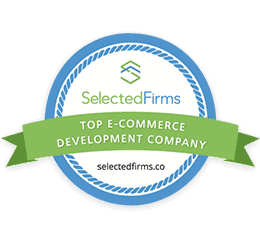 Top Ecommerce Development Company
Ranked by Selected Firms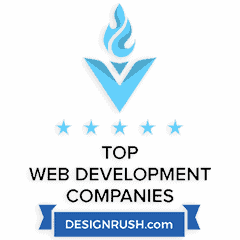 Top Web Development Agency
Ranked by Design Rush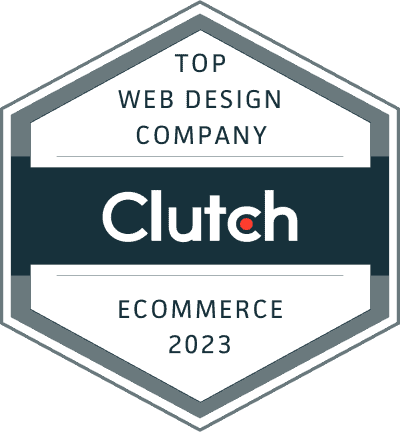 Top 1% Global Leader Digital Agency
Ranked by Clutch 2023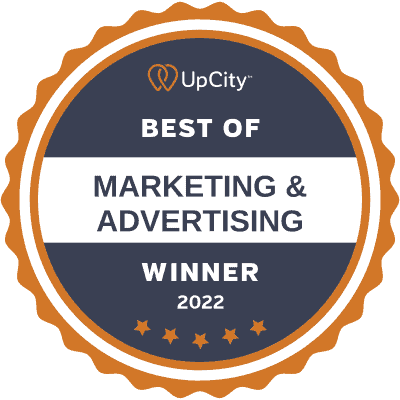 Top 1% Digital Agency in United States
Ranked by UpCity 2022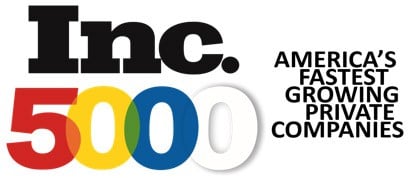 Fastest-Growing Companies in the USA
4 Years in a Row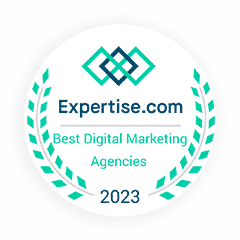 Top 1% Best Digital Marketing Award
Ranked by Expertise 2023

#2 Global Award Winner
Ranked by MASHABLE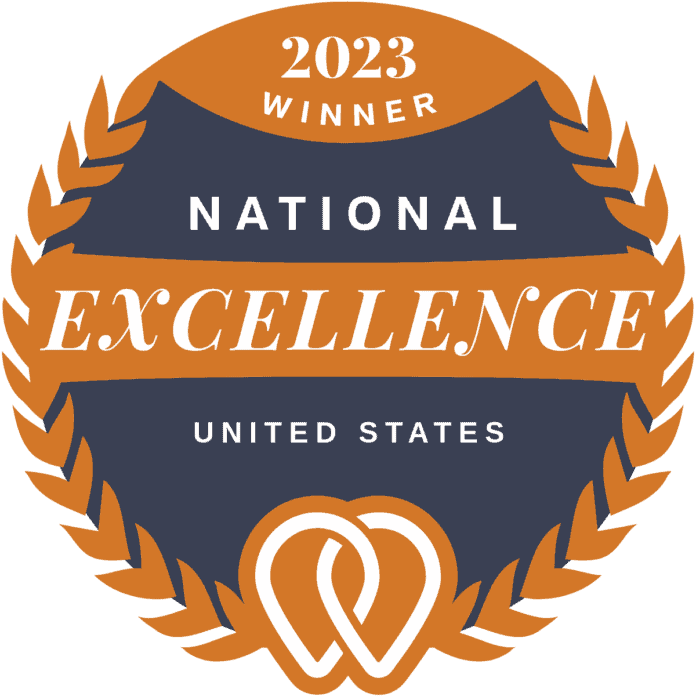 Top 1% Award of Excellence Winner
Years 2020, 2021, 2022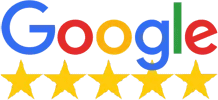 500+ 5-Star Reviews in Google
Ranked by Our Customers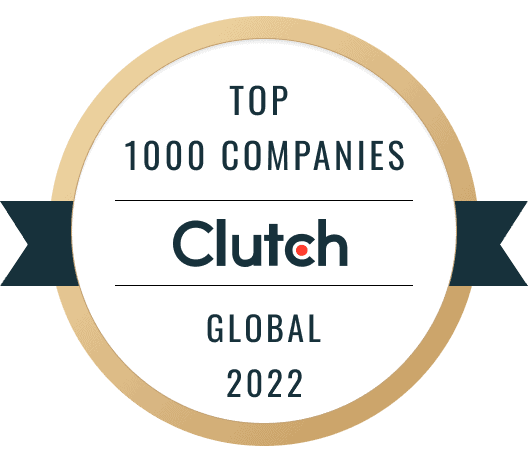 Top 1000 Global Digital Agency
Ranked by Clutch 2022

#1 Global Digital Agency
Ranked by Business Journal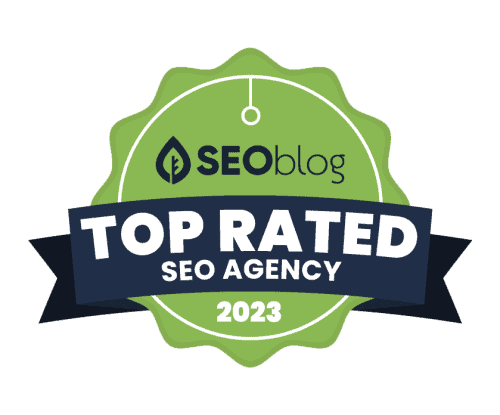 Top Rated SEO Agency
Ranked by SEO Blog 2023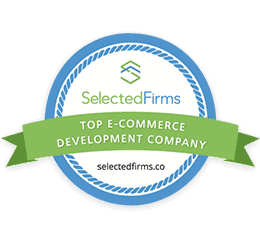 Top Ecommerce Development Company
Ranked by Selected Firms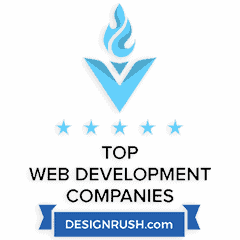 Top Web Development Agency
Ranked by Design Rush
The digital landscape has changed massively since the internet became mainstream and the likes of Google started compiling results based on keyword searches
Today, investing in digital is a key part of any brand strategy, as we can see from this HubSpot chart:

If you're not sure what you see there, we'll break it down for you. According to HubSpot, 47% of companies say they're going to up their investment into web design, SEO, and blog writing, with 41% saying they're going to spend more money on content writing to feed their marketing machine.
Investment into social media marketing is going up, too, with 41% of companies saying they'll use social DMs to talk to customers, while 46% will use a social media marketing company to sell their products directly using mobile apps.
Why are we telling you this?
If your Raleigh business isn't using digital advertising and marketing to appeal to its customers, you're giving yourself a raft of marketing challenges with which to contend. Your competitors are already investing in digital marketing because they know it's effective. With NEWMEDIA, you'll jump ahead of all of the other marketing efforts these companies utilize to make your company one of the most prominent (and most popular) in Raleigh.
Raleigh, NC website design, UX, digital development and marketing agency
INCREDIBLE PRODUCT MEETS IMPECCABLE DESIGN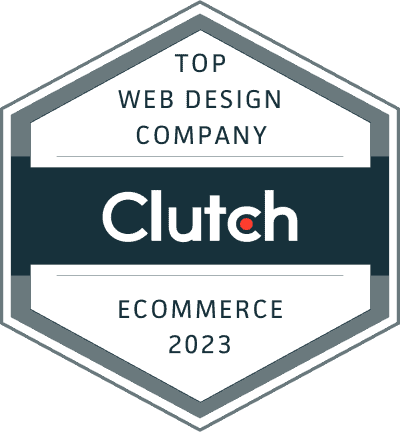 Global Leader Digital Agency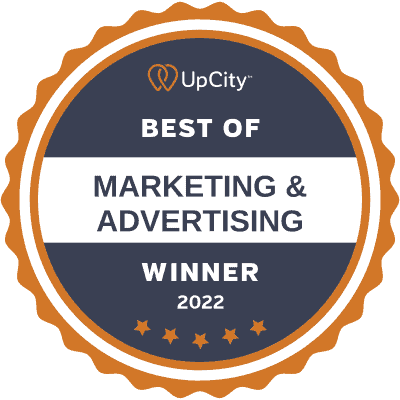 Digital Agency in United States
Deliver to Your Raleigh Business
Our digital marketing agency focuses on doing four things for your business with our services:
Generate leads
Manage projects
Develop your brand
Use our knowledge to overcome your marketing challenges
Qualified Lead Generation
Let us paint a picture of a situation that's far too familiar for many sales teams.
Marketing has found a lead thanks to its ad campaigns, meaning a salesperson is gearing up to give that lead a call to discuss what you do. You don't have much information about the prospect, outside of a name or number, meaning the salesperson has some work to do if they're going to make their sale.
The call gets made, and the salesperson ends up spending 30 minutes on the phone, only to discover that the supposed "lead" was never interested in your product. Your sales rep just spent half an hour running directly into a dead end, which wastes their time and could mean that an actual lead just fell through the cracks.
Why did that happen?
Salespeople end up wasting time on prospects when they're not getting qualified leads from their marketing teams. And as these stats from Business 2 Community show, an overwhelming number of sales reps say that lead quality is a problem: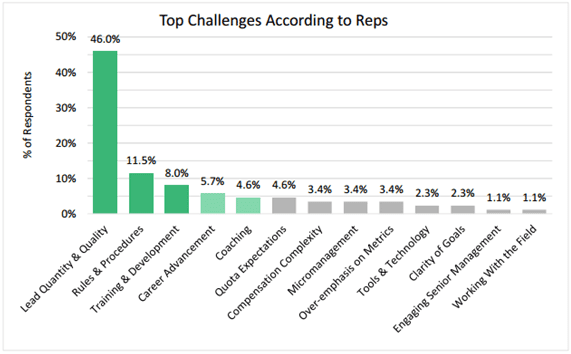 Almost half of those surveyed (46%) say their companies need to up their games when it comes to the number of leads generated and the quality of those leads. Market research can help here, especially when it comes to identifying the target audiences to which your marketing needs to speak. But it's digital marketing, especially the content you share on online platforms, that helps businesses reach people who actually want and need what they're putting out there.
End-to-End Project Management
How much do you know about using digital techniques to make more sales and reach your business goals?
If you're anything like the 500 small and medium-sized business owners quizzed in a poll by OnePoll, you may not even know enough to know how to create a social media profile. This isn't us being insulting, either, as this poll revealed that 42% of small business owners don't know how to create a social media profile, never mind knowing how to ignite social media so it becomes a lead-generating machine.
And it gets worse.
The same poll revealed that 39% of the 500 entrepreneurs quizzed don't even have a company website, which means they don't even have the foundation in place for using digital marketing to get more customers.
Even if we assume that you have more knowledge about digital marketing than these guys, this collection of stats from Bluestorm shows that your understanding of digital may be lacking elsewhere: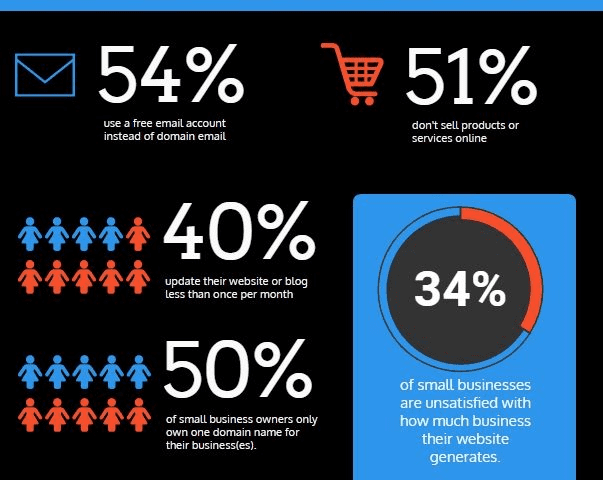 Over half of companies (51%) have no way of selling their products online. And 40% of leaders don't update their websites monthly, with most updating less than once per month. Digital marketing agencies like NEWMEDIA give you access to the deep knowledge base you need for everything from building your new website to ensuring that the site (and the rest of your strategies) meet your project goals.
Superior Brand Development
Would you buy a product if it didn't come from a totally trusted source?
Of course you wouldn't, and neither will your customers, as this chart from Marketing Charts proves: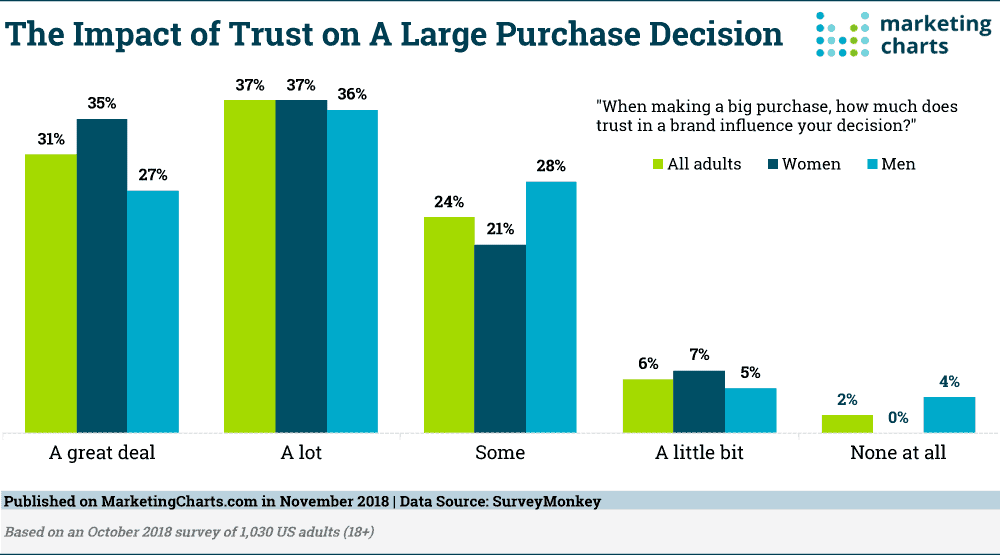 While the numbers vary a little depending on whether you're asking men or women, taking the two groups together reveals that 31% of people say that trust in a brand matters "a great deal" to them. A further 37% say trust matters "a lot," with only 2% of people saying they don't need to trust a brand to buy from it.
So, we can see trust plays a role, even if it's sometimes a minor one, in 98% of purchasing decisions.
That brings us to the question of how your company can create trust. And again, Marketing Charts has the answers: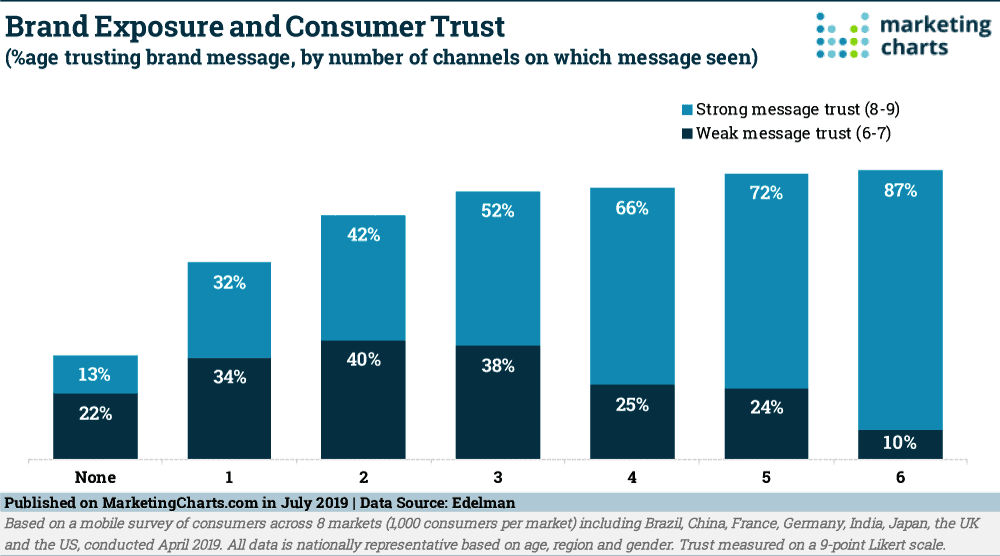 This chart shows us how much trust improves among consumers based on the number of marketing channels a business uses to communicate its core messaging. You'll see that 87% of people say they have "strong message trust" in a brand if they see that brand's message on six channels, with that "strong trust" percentage dropping to just 32% if the message is only on a single channel.
As a fully integrated marketing agency, NEWMEDIA gets your messaging on at least six channels (think closer to a dozen), so you'll create the trust that leads to people buying from your Raleigh business.
Increase Revenue by Lowering Marketing Costs
Sticking to traditional marketing methods may help you to generate some leads. But when compared to digital marketing, the old-school techniques that so many companies use cost far more money for less exposure.
Check out this chart from Asset Digital Communications: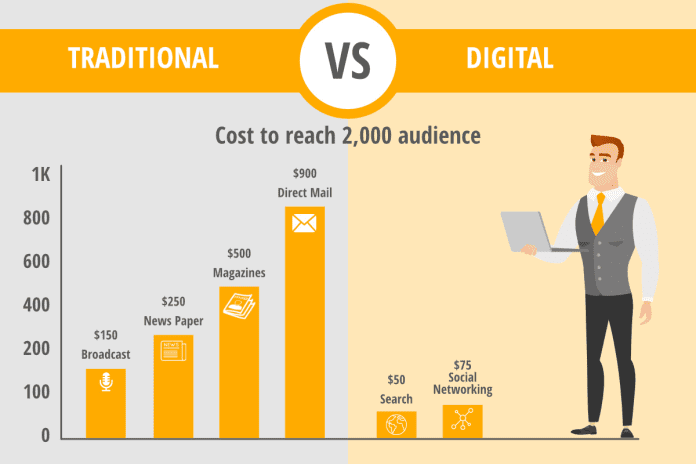 That chart shows us how much money you have to spend on various marketing techniques to reach 2,000 people. Starting with the low-end of the traditional techniques, your business has to invest $150 in broadcast marketing for 2,000 impressions, with the numbers only going up from there. It costs $250 to reach 2,000 people with a newspaper ad, $500 to reach them through magazines, and a shocking $900 to get 2,000 pairs of eyes on your business using direct mail.
Compare that to the two digital techniques on the chart.
Effective social media management and marketing leads to a cost of just $75 per 2,000 impressions, with search engine optimization coming in at $50. You could combine the two to showcase your product to 4,000 people, and you'll still spend $25 less than you would to reach 2,000 people with broadcast marketing.
The simple message – you spend less to reach more people when you go digital.
The Service Digital Marketing
Let's run through the benefits of digital marketing again:
Search engine optimization combined with social media marketing costs just $125 to reach 4,000 people. You'll spend more than that on any traditional marketing technique, and you'll only reach 2,000 people with each.
Over two-thirds of your audience says that trust matters at least "a lot" to them, with digital marketing being key to the brand-building that creates this trust.
You get access to a huge digital knowledge base, which is sorely needed in a world where 42% of business owners don't know how to create a social media profile.
With 46% of marketers saying leads quality and volume are problems in their companies, digital marketing gives you a way to get more (and better) leads.
So, you know why going digital is the way to go for your Raleigh business. Now, let's dig into what the NEWMEDIA digital marketing agency does.
Full-Service Web Design and Web Development
First impressions matter.
Imagine that you're interviewing for a role in your company. You have a candidate who seems to have the skills for the job, so you invite them in for a face-to-face. They're going to be in at 10 a.m. sharp, so you make sure you put the best foot forward for your company.
Unfortunately, your candidate doesn't make the same effort. They're 30 minutes late and look like they've just rolled out of bed when they roll into your office.
Would you hire that person?
We know we wouldn't because that candidate hasn't put effort into looking professional, meaning they gave us a terrible first impression. And that's exactly the line of thinking your customers follow when they visit your website, according to these stats from YellowFin Digital: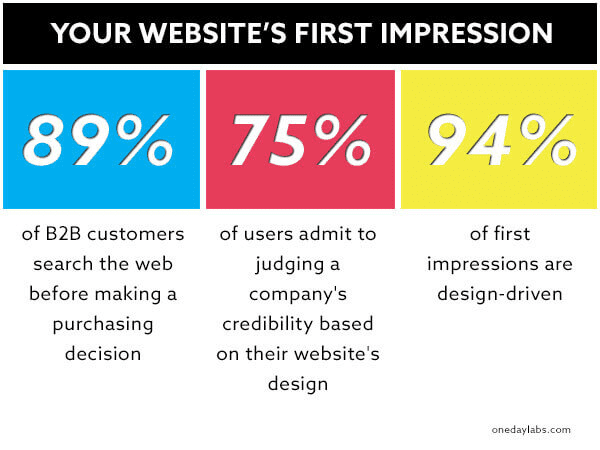 Three-quarters (75%) of people judge your company's credibility based on its website, with 94% of people saying the majority of that impression is related to how the website looks and feels. NEWMEDIA offers web design that ensures your first impression blows them away, with the web development needed to keep the website working when a visitor starts to explore.
Search Engine Optimization (SEO)
We've already dug into the cost savings that SEO provides (remember – $50 for 2,000 views compared to hundreds of dollars for the same result with traditional marketing). But there's a lot more we can tell you about SEO, starting with ROI per industry: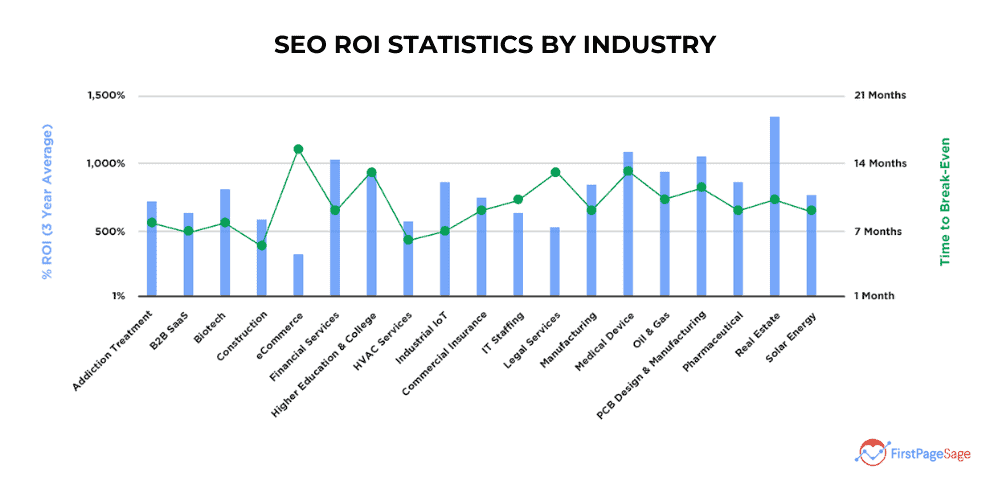 According to First Page Sage, you're going to get at least a 350% ROI with SEO, with some industries, such as real estate and financial services, cracking the 1,000% ROI mark. Simply put, there's a lot of money to be made if you invest in getting to the top of Google's rankings. And yet, far too many companies never hit that top spot, with Ahrefs showing us that the vast majority of websites never get organic traffic from search: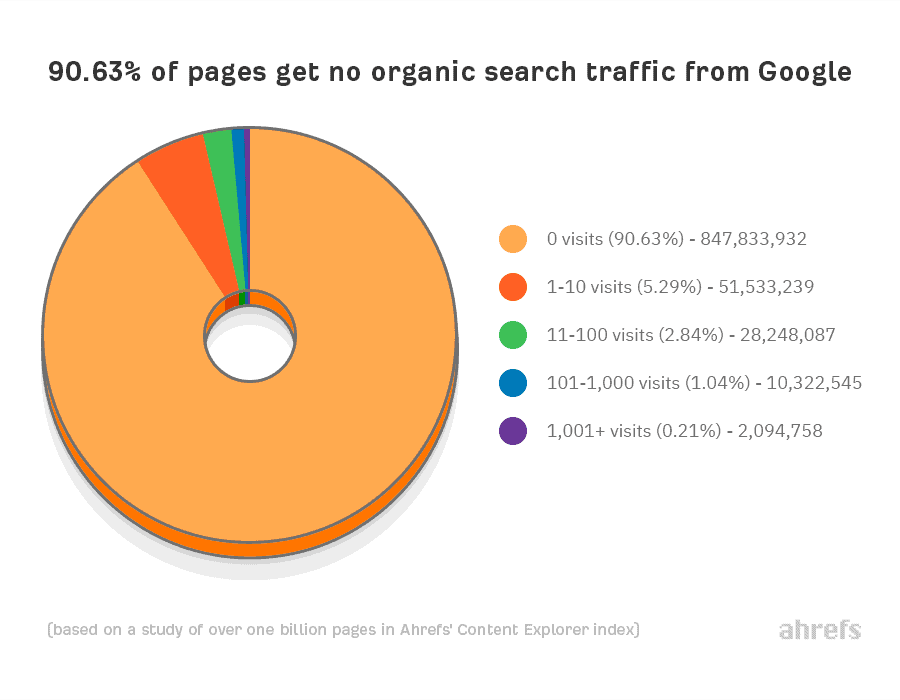 NEWMEDIA ensures you don't land in the 90.63% of website owners who never get traffic from searches. With our help, you'll be one of the top 0.21% that receive thousands of visitors.
Which social media platform is best for your business?
If we take a leaf out of Hootsuite's survey into social media marketing, we can see that Facebook is the clear front-runner: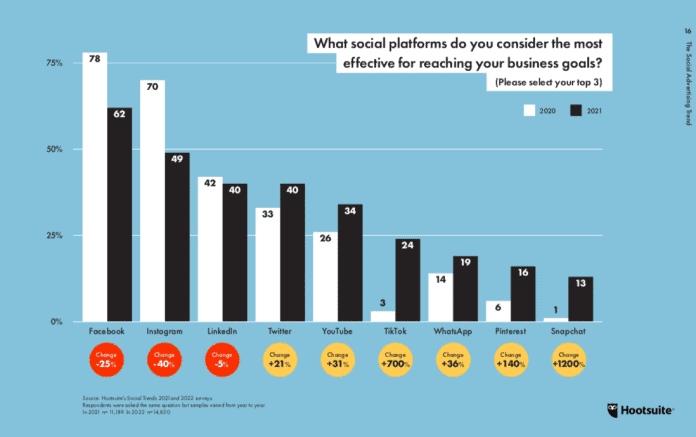 Almost two-thirds of business owners (62%) say that Facebook is best for achieving their business goals, with Instagram following up with 49% and LinkedIn boasting 40% of respondents saying it's a great choice.
Now, you could take stats like these and run with them by creating social media profiles on the supposed most effective platforms. But that approach doesn't account for the fact that every business is different, both in terms of where its market hangs out and the social strategy it needs to take to reach that market.
NEWMEDIA's social media team pays attention to industry stats and benchmarks when we're figuring out how to get your business social. But we also look at quality data about your customers to figure out where they are and how we can use whatever social platforms you choose to reach them.
"Content is King."
For as long as search engines have existed, there have been SEOs telling us that content is the key to Google's heart. And even though Google has been around for over two decades and counting, the old "Content is King" saying is still as accurate as it ever was.
Check out these stats from Invoca: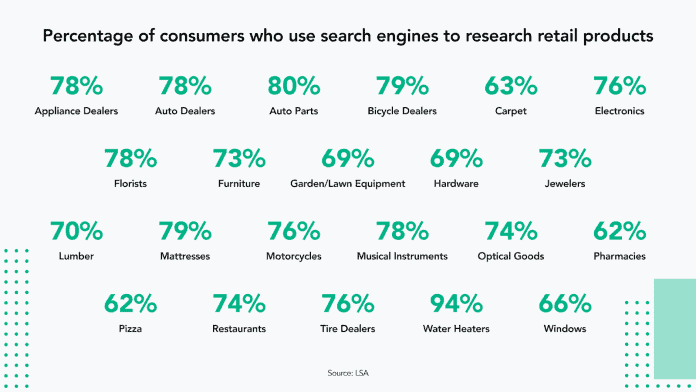 These stats show us the percentage of people who research brands before they buy from them. Even at the lowest ends, such as carpet and pizza, we still see almost two-thirds of buyers consuming content online before they buy, with 63% and 62%, respectively. Over three-quarters of people (76%) consume content before buying electronics, with a staggering 94% saying they need content to help them choose a water heater.
That content comes in many forms, from the guides, how-tos, and product information on your website to the reviews that previous customers leave for your business. NEWMEDIA ensures your content delivers across all fronts, in addition to offering online reputation management to get the most positive content about you in front of your clients when they search for what your business does.
Conversion Rate Optimization
Your conversion rate is the ratio of visitors to your website that convert into customers. Those visitors can come from any source, be it search engines, paid search, or social media. But if they arrive on your website, take a look around, and then bounce away, you're not making the sales you need to make. It's the equivalent of having a physical store and watching as day after day goes by, and nobody who passes the store comes in to buy anything.
Thanks to Ruler Analytics, we can show you the average conversion rates for several industries: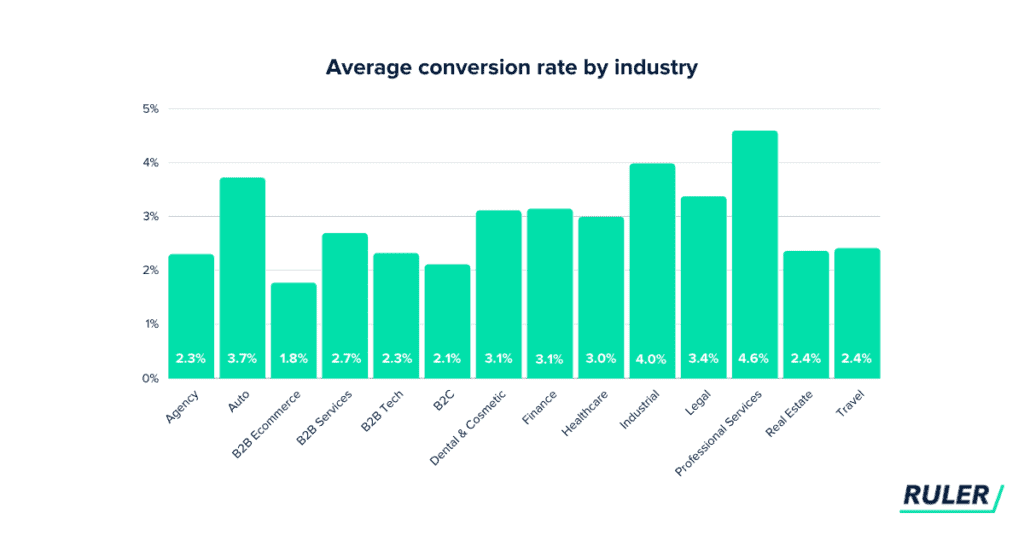 The best we see there is the 4.6% rate for professional services, which means that fewer than five out of every 100 people make an inquiry when visiting a professional services website. Some rates are even lower, with B2B e-commerce sites only getting conversion rates of 1.8%.
NEWMEDIA specializes in conversion rate optimization, which means we help your Raleigh business get much higher percentages than you see in this chart.
Email has been around for so long that it's almost guaranteed to be a part of your marketing and media planning, even if you don't currently have a digital strategy. But what many people don't realize is that email can be the biggest driver of revenue via digital channels in your business, as this chart from Maven Marketing Labs demonstrates: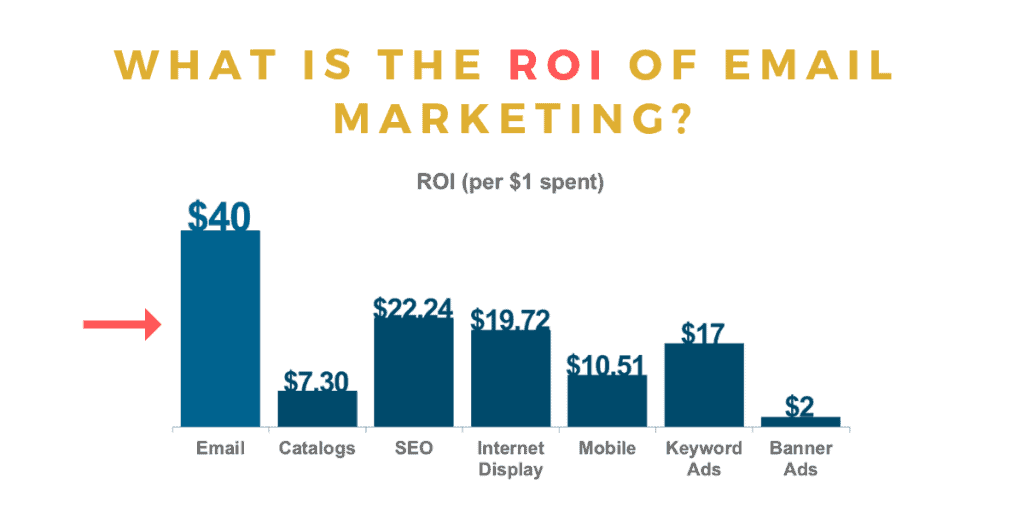 Getting $40 for every $1 spent sounds like an amazing return. But you're probably asking yourself how that's possible when you have a small team that barely has enough time to do its job, never mind spending hours every day emailing clients.
The answer lies in the combination of effective customer data and automation. Nail that combination (and you will when you work with NEWMEDIA), and you turn your business into an email-sending machine. And that machine will run perfectly, with the right emails going to the right people at the appropriate stages of their journeys with your company.
Digital Marketing Strategies
From Small Businesses to Nationwide Brands
We've worked with (and succeeded for) major brands, such as The YMCA and Delta Sky Clubs. But we're just as capable of getting great results for small businesses as we are for major brands. Our work has helped entrepreneurs get their start-ups bought within a year, in addition to achieving 10,000% growth over five years for several small and medium-sized businesses.
The new Delta Sky Club website portal, designed and developed from scratch by NEWMEDIA, allows Delta passengers who go online in any of their Sky Club lounges across the U.S. to quickly get news, weather & stock market information, in addition to tracking flights on any airline (not just Delta!), searching directly in Google, and getting maps and driving directions to/from any address on Earth.
NEWMEDIA Los Angeles, in collaboration with Sterling-Rice Group (SRG), built a new website for the Almond Board of California under an aggressive development timeline. We built a multi-language website for them while ensuring a consistent user experience by bringing all four existing websites into a single universal system. Our team of experts delivered this mammoth project even after the deadline was shortened by four weeks.
The Six Flags team reached out to NEWMEDIA for a complete website redesign and multi-site ecommerce web development. We redesigned the website to change its complete look and feel and organized content into categories and subcategories to simplify content discovery for visitors. Over the course of the project, we worked in close coordination with the Six Flags team to deliver the website quickly before their parks reopened.
PostNet approached us to completely redesign all their websites, including those of franchisees. We developed a fresh responsive website for them to offer a consistent browsing experience to visitors irrespective of the screen size of the device they use to access the website. Additionally, we developed a tool to help visitors find their nearest PostNet center. Finally, we designed the 300+ franchise websites for them with local SEO and franchise SEO.
YMCA (now "The Y") is an organization that we've all heard of and/or been a part of at one time in our lives. YMCA of Metro Denver came to us for a fresh website design that would communicate their mission of being for youth development, healthy living, and social responsibility. Even more exciting, they had just had a brand refresh and this was the chance to support that refresh with a complementary website.
When CBS Television was producing the show that came to be called Haystack Help, they needed a complex yet easy to use website application to direct the TV viewers to visit, and their search for a Denver website developer led them to NEWMEDIA. Initially, prior to contacting NEWMEDIA, they had selected another web development partner for the project. Then, there was a problem…
Dominate Online with a Digital Marketing Agency Based in Raleigh, NC
We don't just make pretty websites. We are marketing gurus and digital experts, and our work drives our clients' businesses forward. We have helped hundreds of companies do all kinds of great things, like start-ups getting acquired within a year, small businesses growing by 10,000% in 5 years, large businesses growing their online presence to $1,000,000 per day in revenue. There are many other great Case Studies just like these – let's go over them together.
We're Recognized as One of the Best
Digital Marketing Companies in the Country
We know what you're thinking:
"That all sounds great, NEWMEDIA guys. But why should we go with you when there are so many other digital marketing agencies out there?"
Here are three reasons why.
ranks NEWMEDIA in the top 1% of digital agencies in the entire country
named NEWMEDIA Raleigh's best source of web design expertise in 2023
ranks NEWMEDIA a Top 1% Global Leader Digital Agency.
award for three years running between 2020 and 2022.
Don't be confused by the many imitators, with names that look and sound alike - there is only one, original NEWMEDIA.COM - helping clients grow their businesses since 1996.
Give us a call today or visit us online, at NEWMEDIA.COM. Better yet, we invite you to come and meet with us for a no-obligation consultation about your project. While it's certainly not mandatory, we believe that the one of the best ways to determine how well we can work with you as your partner is by meeting with us in person. We've also got guaranteed PPC and social media marketing plans. We're being honest, really! In a nutshell, you can rely on us for all things digital, from web design to marketing.
Our expert team has designed, developed, deployed, hosted, marketed and managed 4000+ social media accounts, PPC and SEO campaigns, websites, mobile apps and software applications for clients of all shapes and sizes, including small- and medium-sized businesses, Enterprise organizations, State and Federal government, leading universities, international corporations, major brand name advertising agencies, local and global non-profits, and start-ups of practically every description.
Get a Competitive Advantage with a Raleigh-Based Digital Agency
Why go with a digital agency that claims to offer services in Raleigh but doesn't even have an office in the city? With NEWMEDIA, you can drop in on us any time you need to have a conversation by visiting the following address: 555 Fayetteville Street, Suite 201, Raleigh, NC 27601
If you'd rather have the conversation by phone, give us a call at 919-635-5220. We're also reachable via email at info@newmedia.com.