Work with one of the top digital marketing agencies to create an indomitable online presence.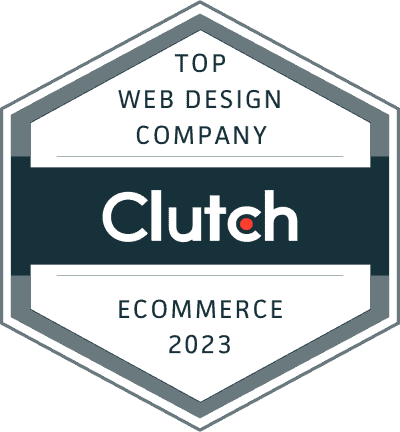 Top 1% Global Leader Digital Agency
Ranked by Clutch 2023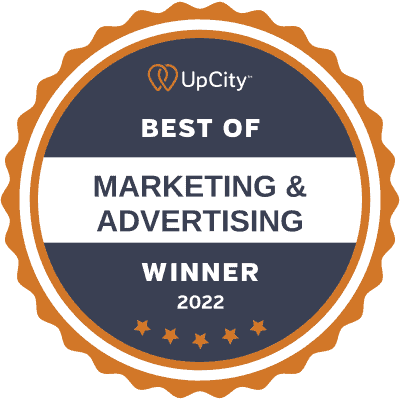 Top 1% Digital Agency in United States
Ranked by UpCity 2022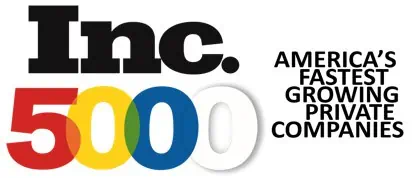 Fastest-Growing Companies in the USA
4 Years in a Row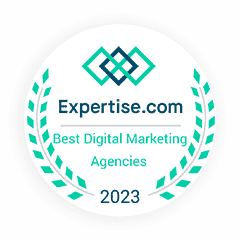 Top 1% Best Digital Marketing Award
Ranked by Expertise 2023

#2 Global Award Winner
Ranked by MASHABLE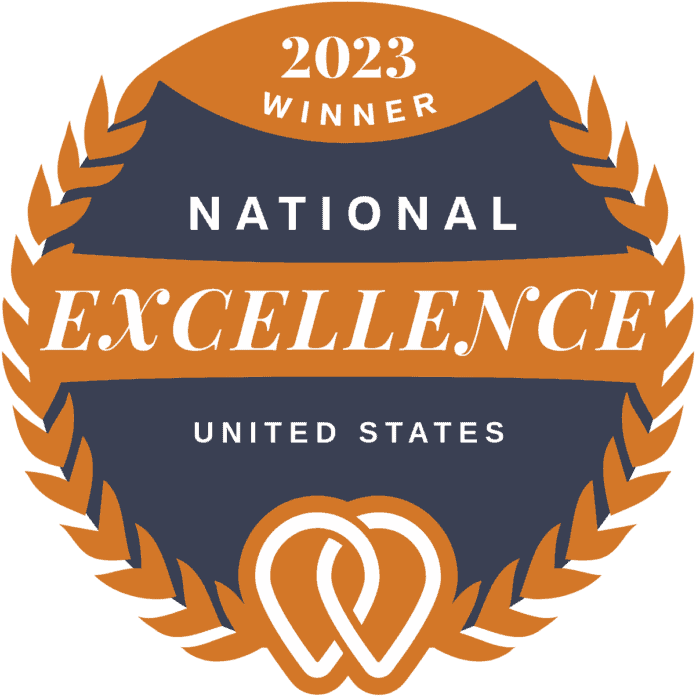 Top 1% Award of Excellence Winner
Years 2020, 2021, 2022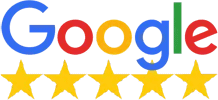 500+ 5-Star Reviews in Google
Ranked by Our Customers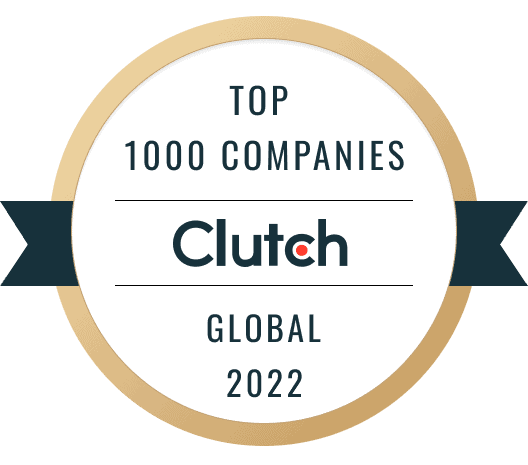 Top 1000 Global Digital Agency
Ranked by Clutch 2022

#1 Global Digital Agency
Ranked by Business Journal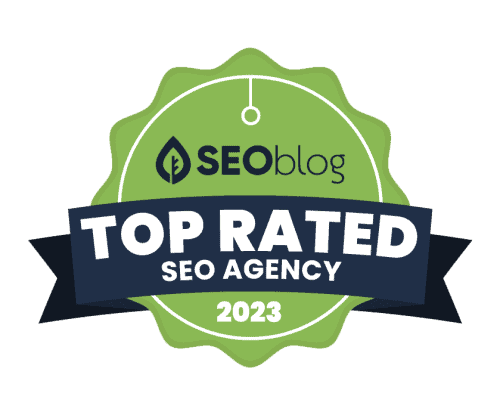 Top Rated SEO Agency
Ranked by SEO Blog 2023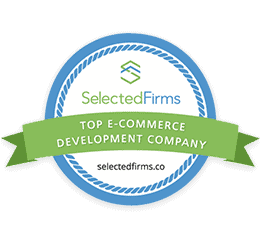 Top Ecommerce Development Company
Ranked by Selected Firms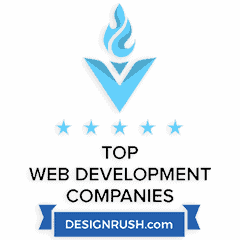 Top Web Development Agency
Ranked by Design Rush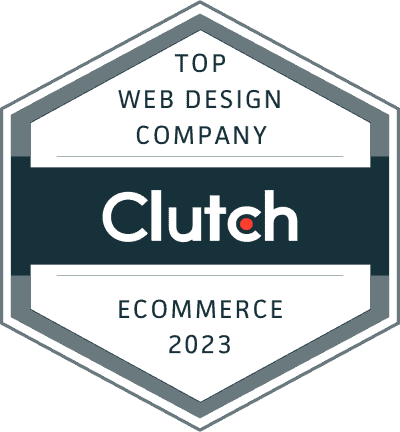 Top 1% Global Leader Digital Agency
Ranked by Clutch 2023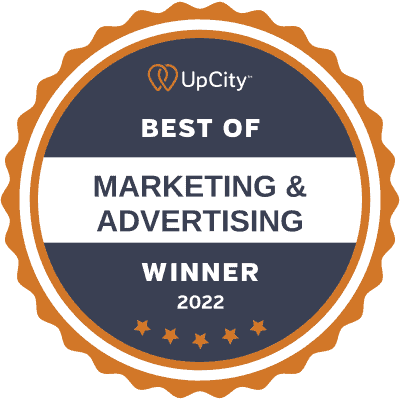 Top 1% Digital Agency in United States
Ranked by UpCity 2022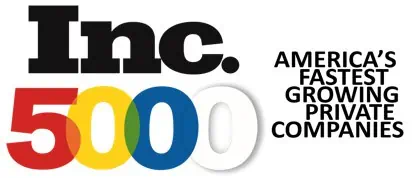 Fastest-Growing Companies in the USA
4 Years in a Row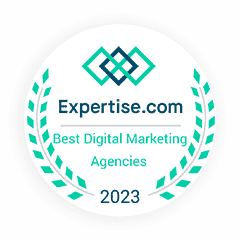 Top 1% Best Digital Marketing Award
Ranked by Expertise 2023

#2 Global Award Winner
Ranked by MASHABLE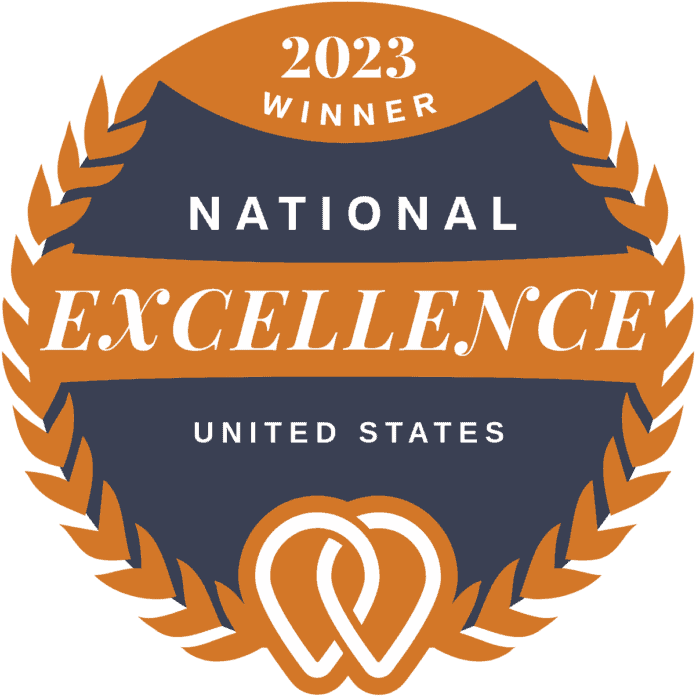 Top 1% Award of Excellence Winner
Years 2020, 2021, 2022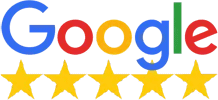 500+ 5-Star Reviews in Google
Ranked by Our Customers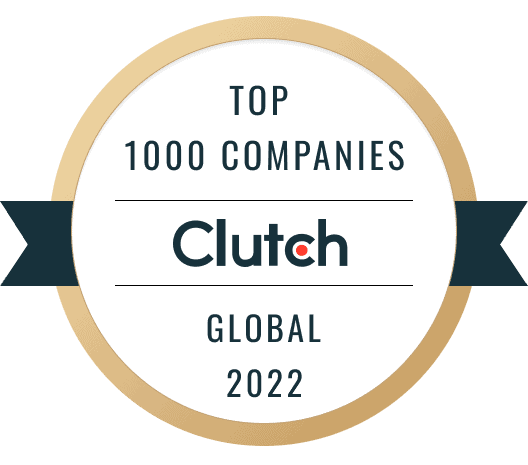 Top 1000 Global Digital Agency
Ranked by Clutch 2022

#1 Global Digital Agency
Ranked by Business Journal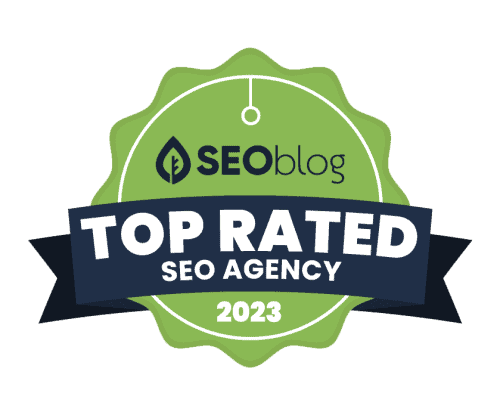 Top Rated SEO Agency
Ranked by SEO Blog 2023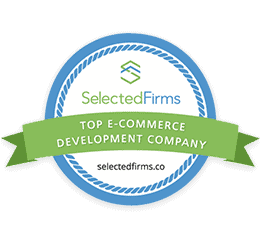 Top Ecommerce Development Company
Ranked by Selected Firms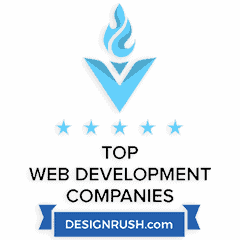 Top Web Development Agency
Ranked by Design Rush
NEWMEDIA Is the Ideal Choice
It should come as no surprise that the internet plays a major role in the modern market. Some industries, like retail, have shifted online almost completely. As Kommando Tech reports, only 5% of all retail won't rely on e-commerce platforms in 2024.
This trend isn't new, either. Department stores held their own until 2010-2011. Here's what the situation looked like in terms of e-commerce vs. department stores starting from the year 2000.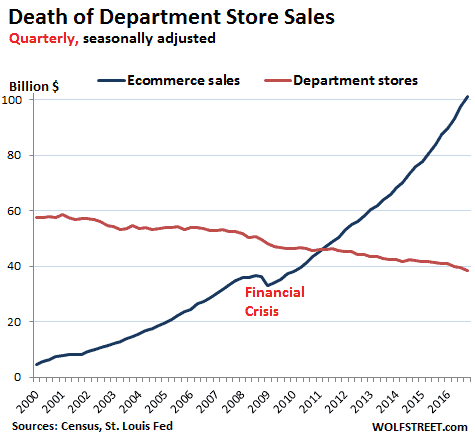 With ever-growing dependence on the internet, services like web development, digital marketing, search engine optimization (SEO), and web design have become essential.
Web design, in particular, represents a crucial aspect in terms of client retention and sales. According to Virtual Window, nearly half of customers make conclusions about a company's credibility based on web design alone.
In other words, how your website is designed has a decisive impact on the short- and long-term success of your business.
Web design is part of the digital marketing process that helps you take a critical step: convert leads into customers. Let's put that aspect into perspective.
Marketing and search engine optimization (SEO) are used to effectively connect your business with your target audience. These services have value in lead generation. However, all marketing efforts have the same ultimate goal: bringing people to specific websites.
Once your leads get where you want them to be, web development and web design take over. This is the part of the marketing race where user-centered websites gain the upper hand.
Your website needs to be created so that it increases the overall value of your branding. More importantly, the site must offer clean user experiences to convert successfully.
Basically, your pages should offer enough good things to make visitors stay, explore, and, hopefully, spend money on your products or services. This is the main purpose behind every web design project.
If you want to make your business in Philadelphia as efficient online as possible, you'll need the help of a Philadelphia web design company. Luckily, NEWMEDIA is here to provide the ultimate web design services.
Before we get into what NEWMEDIA can do for your business, let's explore the subject of web design more thoroughly and see what it is that web designers do.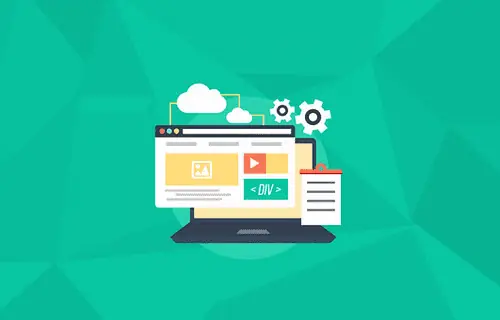 Web design consists of many moving parts.
Philadelphia, PA website design, UX, digital development and marketing agency
INCREDIBLE PRODUCT MEETS IMPECCABLE DESIGN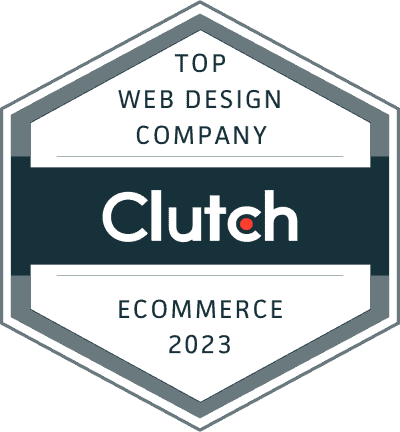 Global Leader Digital Agency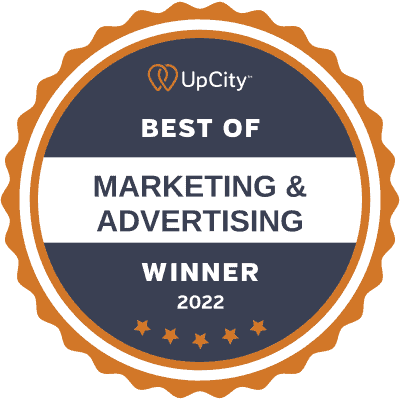 Digital Agency in United States
The job of a web design expert includes three vital aspects:
A thorough understanding of web design tools
Setting up the web design layout
Utilizing graphics and other visual components
It's possible to design a website without knowing a programming language. Many platform offer website-building services with graphical interfaces that don't require coding.
However, a professional web design team will need at least a basic knowledge of languages like HMTL, CSS, and JavaScript. Understanding such languages in detail will, of course, bring even more value to the web design service.
Knowing how to code allows a designer to create a fully custom website without the limitations of design platforms.
A website's layout includes all of the elements that your digital audience will see and use. In that regard, designers must offer clean solutions to help visitors navigate your pages easily. At the same time, your website needs to have an appealing look.
There's plenty to focus on in terms of layout. The most important aspects here are user-friendliness, strategic navigation tools, and the visual impression.
A designer will plan out which elements should fit where and effectively connect each website component to make a unified whole.
In order to provide a full service to a business, a web designer needs to understand how to incorporate various visual components into the design.
This process will include planning which components to use, getting the graphics in line with the client's branding, and utilizing web design technology to flesh out a certain concept.
The designer will occasionally need to make completely new elements. While this job is often a part of graphic design, many web design experts also enjoy working on custom graphics.
It's possible to hire a remote agency for various marketing purposes. However, a business that operates locally will be more convenient. This is true for marketing aspects like search engine optimization (SEO), web development, branding, and website care and maintenance.
A Philadelphia web design company will maintain full focus on the needs of your local organization. The agency will know your market in and out, making it easier to incorporate web design into your overall strategy.
Even better, having the company close can help you form a true partnership with the Philadelphia web design firm. Getting in touch will be easier, and your close cooperation will guarantee all projects get done in a timely manner.
And if you can get several services in the same place, you'll have hit the premium. That's precisely what NEWMEDIA can provide.
Our company can become your Philadelphia web design firm of choice and much more. We also offer marketing and SEO services, and website care, and can secure your website with practical hosting solutions.
Most importantly, our Philadelphia web design team is among the industry leaders. If you want an expertly designed website for your business in Philadelphia, NEWMEDIA will be the best choice.
How NEWMEDIA Takes Care of Your
Philadelphia Web Design Needs
As your Philadelphia web design firm, NEWMEDIA has the expertise, technology, and creative design solutions to meet and surpass your web design expectations. Our designers focus on creating fully custom websites that fit within your budget.
Let's look at how companies benefit from our professional, full-service web design company.
Complete Web Design Services
NEWMEDIA offers a complete suite of services related to web design. In situations where you would need several other web developers for every individual job, we deliver a full service covering all crucial aspects of your website.
Our marketing company handles the entire lifecycle of your website, including:
Web development
Web design
Search engine optimization (SEO)
Content creation
Branding services
Communication channels
Online media and other marketing materials
Website care and maintenance
And, as if that's not enough good things for your business, we can provide practical hosting solutions to keep your new website running flawlessly in the future.
NEWMEDIA has a strong focus on business development. That's why our Philadelphia web design firm offers user-centered websites to help your company attract more clients. Every project we create follows a clear vision: adding value and allowing businesses to effectively connect with their clients.
Responsive, Mobile-Friendly Design
Successful websites aren't only designed to look nice. They must also respond well and offer clean performance on every device.
With NEWMEDIA, you can get web design that ensures your website performs optimally on mobile and desktop devices. Better yet, our Philadelphia web design firm will anticipate future mobile trends and adjust your website accordingly.
Modern web design is no longer about creating a website and optimizing it for mobile afterward. According to Statista, most web traffic now comes from mobile devices: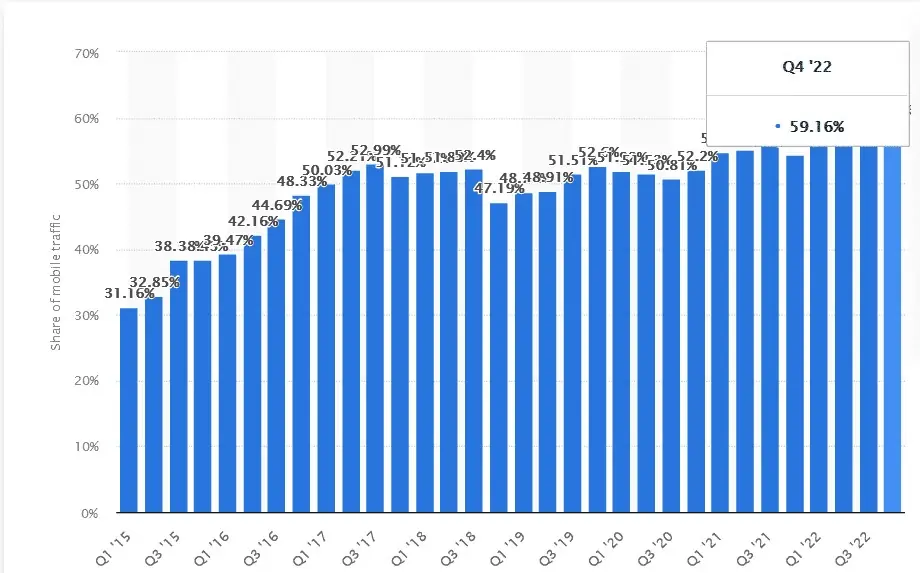 The prevalence of mobile traffic changes how we approach web design. To keep up with user trends, we put mobile web development first while maintaining a focus on cross-device experiences.
In fact, businesses that want truly user-centered websites can't settle for hiring a mobile optimization firm. Today, such solutions don't justify the cost. The better choice is to create a website from the ground up according to the expectations of your digital audience.
Great mobile responsiveness brings a better user experience. This, in turn, creates happy clients, which is one of the goals of every business.
That's why at NEWMEDIA we base our web design approach on industry best practices to ensure the long-term success of your website.
Large and small businesses place plenty of emphasis on e-commerce. Even though online retail hasn't grown as strong as it did in 2021, it has already surpassed 20% of total sales. As the following chart from Insider Intelligence shows, e-commerce will keep growing: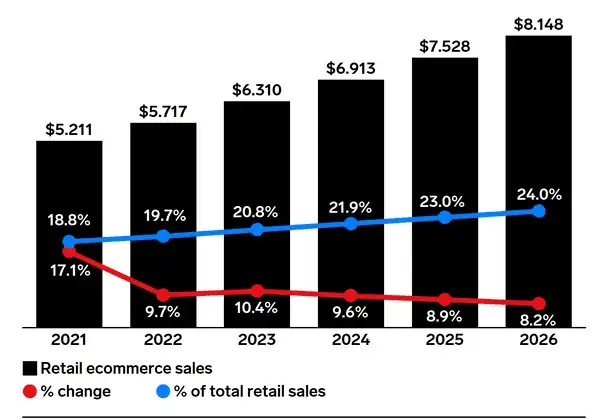 An e-commerce site has a different structure compared to a regular website like a blog. Building a successful e-commerce website is a job for both web development and web design departments.
NEWMEDIA's Philadelphia web design firm has the knowledge and experience to create an ideal online retail site. If you're launching a small business, we'll ensure your new website meets the industry standards, grows your company, and boosts its budget.
WordPress is a well-known web design platform famed for its relative ease of use. Generally speaking, anyone can build a website using this tool.
However, not everyone can utilize the platform's full set of features. And web design amateurs certainly can't create a fully custom and functional website.
You'll need the help of a professional Philadelphia web design team to get the most out of the available tools. In that case, NEWMEDIA is just the solution you require.
Our company builds distinct websites for every organization. With an expert web development and design team providing high-quality work, you'll get a website capable of supporting every business process.
NEWMEDIA can unleash the full power of WordPress, using its web design potential to boost your branding. We can use the platform to build a suitable website for everyone, from small business entrepreneurs to regional project managers.
Shopify Online Store Setup
Plenty of small businesses use Shopify as their retail platform of choice. Many Shopify users take advantage of store templates, while a smaller segment decides to customize their shops further.
Unfortunately, the available options don't provide enough variety. As a result, a lot of Shopify stores end up looking pretty similar.
A lack of distinction may cost your business. Customers tend to value their experiences on Shopify not only according to products but the overall impression as well. And if your site looks the same as every other one, that impression might be bleak.
But your website can be unique even when you're using the same platform as thousands of others. The solution is in professional web design.
NEWMEDIA can design a custom Shopify store that will make your business stand out. Our Philadelphia web design team will apply all of its expertise to make your website appealing to the digital audience.
We'll also adhere to leading industry practices to ensure your clients have the best possible experience. This will mean employing different methods of digital marketing, website design, and media strategies.
NEWMEDIA is a digital marketing company operating nationwide. We have decades of experience ensuring long-term success for any type of business – large, medium, or small.
Our full-service company operates in over 30 major cities across the U.S. and North America. Besides web design, NEWMEDIA offers many other local services, each provided by a professional team.
We have search engine optimization (SEO) specialists, media experts, and web development masters, to name a few. Our portfolio includes companies like YMCA, Six Flags, Postnet, and more.
The new Delta Sky Club website portal, designed and developed from scratch by NEWMEDIA, allows Delta passengers who go online in any of their Sky Club lounges across the U.S. to quickly get news, weather & stock market information, in addition to tracking flights on any airline (not just Delta!), searching directly in Google, and getting maps and driving directions to/from any address on Earth.
NEWMEDIA Los Angeles, in collaboration with Sterling-Rice Group (SRG), built a new website for the Almond Board of California under an aggressive development timeline. We built a multi-language website for them while ensuring a consistent user experience by bringing all four existing websites into a single universal system. Our team of experts delivered this mammoth project even after the deadline was shortened by four weeks.
The Six Flags team reached out to NEWMEDIA for a complete website redesign and multi-site ecommerce web development. We redesigned the website to change its complete look and feel and organized content into categories and subcategories to simplify content discovery for visitors. Over the course of the project, we worked in close coordination with the Six Flags team to deliver the website quickly before their parks reopened.
PostNet approached us to completely redesign all their websites, including those of franchisees. We developed a fresh responsive website for them to offer a consistent browsing experience to visitors irrespective of the screen size of the device they use to access the website. Additionally, we developed a tool to help visitors find their nearest PostNet center. Finally, we designed the 300+ franchise websites for them with local SEO and franchise SEO.
YMCA (now "The Y") is an organization that we've all heard of and/or been a part of at one time in our lives. YMCA of Metro Denver came to us for a fresh website design that would communicate their mission of being for youth development, healthy living, and social responsibility. Even more exciting, they had just had a brand refresh and this was the chance to support that refresh with a complementary website.
When CBS Television was producing the show that came to be called Haystack Help, they needed a complex yet easy to use website application to direct the TV viewers to visit, and their search for a Denver website developer led them to NEWMEDIA. Initially, prior to contacting NEWMEDIA, they had selected another web development partner for the project. Then, there was a problem…
Your All-In-One Web Design Solution
We don't just make pretty websites. We are marketing gurus and digital experts, and our work drives our clients' businesses forward. We have helped hundreds of companies do all kinds of great things, like start-ups getting acquired within a year, small businesses growing by 10,000% in 5 years, large businesses growing their online presence to $1,000,000 per day in revenue. There are many other great Case Studies just like these – let's go over them together.
But don't just take our word for it
Our Recognitions Speak for Themselves
ranks NEWMEDIA a Top 1% Digital Agency in the United States
ranks NEWMEDIA a Top 1% Global Leader Digital Agency.
ranked NEWMEDIA's work the #2 Global Award Winner (and they ranked Twitter #3).
ranks NEWMEDIA among its fastest-growing companies, 4 years in a row.
Don't be confused by the many imitators, with names that look and sound alike - there is only one, original NEWMEDIA.COM - helping clients grow their businesses since 1996.
Give us a call today or visit us online, at NEWMEDIA.COM. Better yet, we invite you to come and meet with us for a no-obligation consultation about your project. While it's certainly not mandatory, we believe that the one of the best ways to determine how well we can work with you as your partner is by meeting with us in person. We've also got guaranteed PPC and social media marketing plans. We're being honest, really! In a nutshell, you can rely on us for all things digital, from web design to marketing.
Our expert team has designed, developed, deployed, hosted, marketed and managed 4000+ social media accounts, PPC and SEO campaigns, websites, mobile apps and software applications for clients of all shapes and sizes, including small- and medium-sized businesses, Enterprise organizations, State and Federal government, leading universities, international corporations, major brand name advertising agencies, local and global non-profits, and start-ups of practically every description.
LET'S GROW YOUR BUSINESS TOGETHER
NEWMEDIA approaches every project with a timely and professional attitude. And now you can experience our Philadelphia web design services firsthand.
If you're ready to start a creative partnership with NEWMEDIA, you can contact us in Philadelphia right now. Our digital marketing company has a steady office in the city.
Reach us by phone at (445) 269-5710 or write us an email at info@newmedia.com. And if you wish to see us in person, feel free to visit our office at 1700 Market Street, Suite 1005, Philadelphia, PA 19103.