Work with one of the top digital marketing agencies to create an indomitable online presence.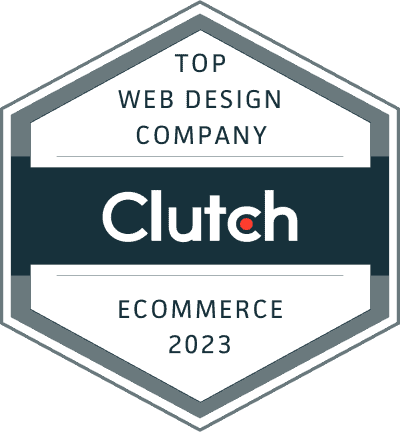 Top 1% Global Leader Digital Agency
Ranked by Clutch 2023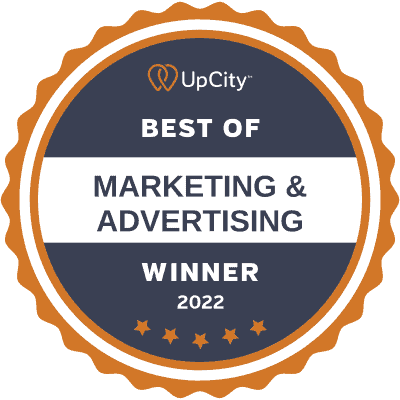 Top 1% Digital Agency in United States
Ranked by UpCity 2022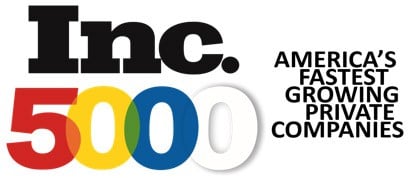 Fastest-Growing Companies in the USA
4 Years in a Row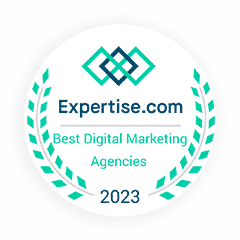 Top 1% Best Digital Marketing Award
Ranked by Expertise 2023

#2 Global Award Winner
Ranked by MASHABLE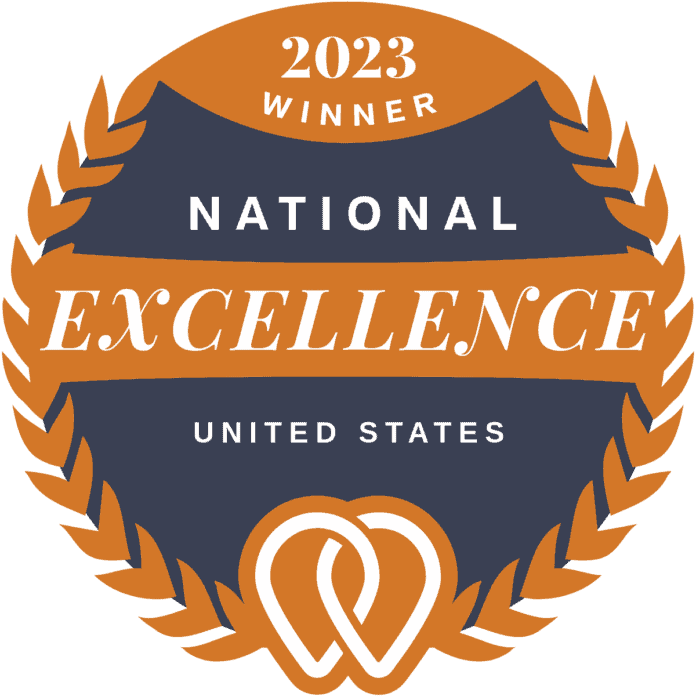 Top 1% Award of Excellence Winner
Years 2020, 2021, 2022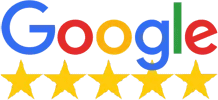 500+ 5-Star Reviews in Google
Ranked by Our Customers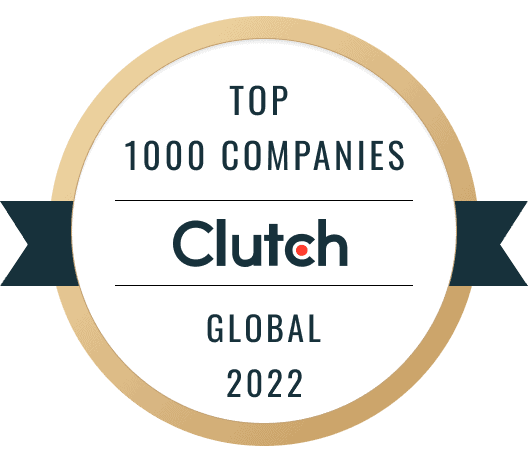 Top 1000 Global Digital Agency
Ranked by Clutch 2022

#1 Global Digital Agency
Ranked by Business Journal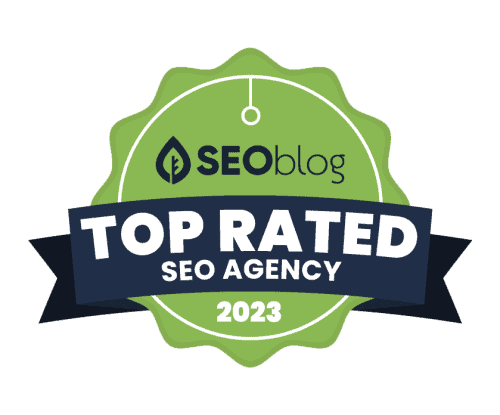 Top Rated SEO Agency
Ranked by SEO Blog 2023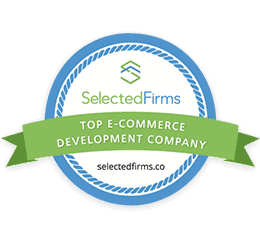 Top Ecommerce Development Company
Ranked by Selected Firms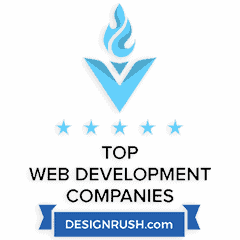 Top Web Development Agency
Ranked by Design Rush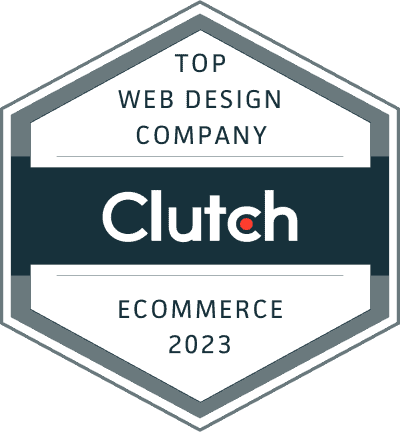 Top 1% Global Leader Digital Agency
Ranked by Clutch 2023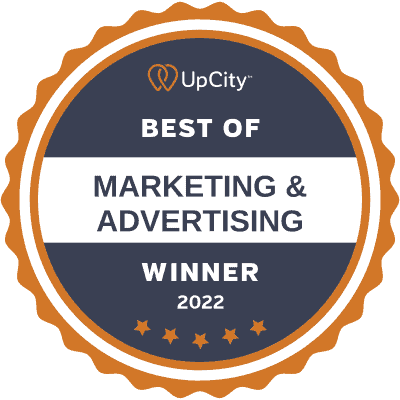 Top 1% Digital Agency in United States
Ranked by UpCity 2022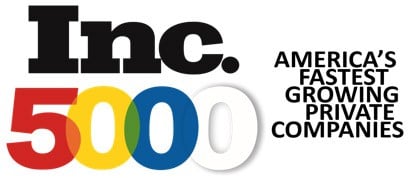 Fastest-Growing Companies in the USA
4 Years in a Row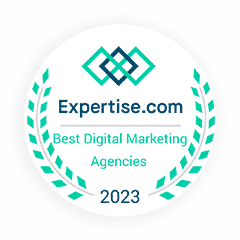 Top 1% Best Digital Marketing Award
Ranked by Expertise 2023

#2 Global Award Winner
Ranked by MASHABLE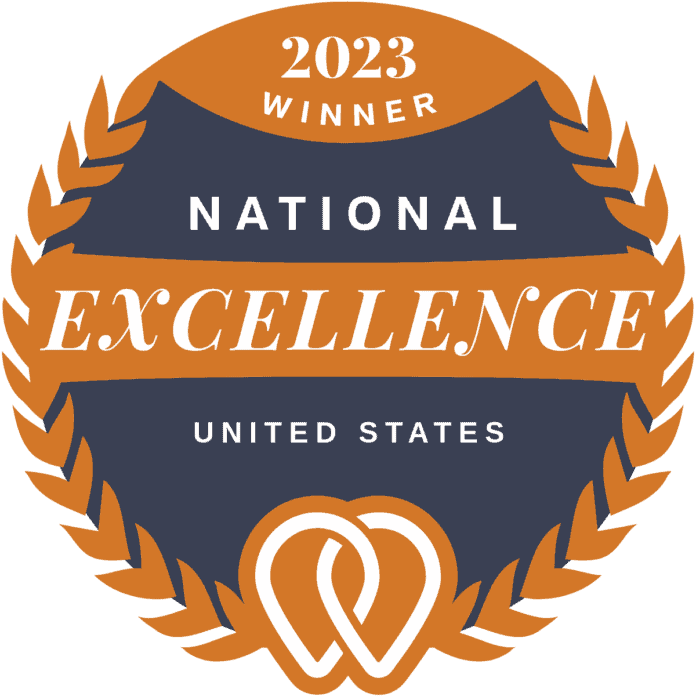 Top 1% Award of Excellence Winner
Years 2020, 2021, 2022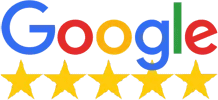 500+ 5-Star Reviews in Google
Ranked by Our Customers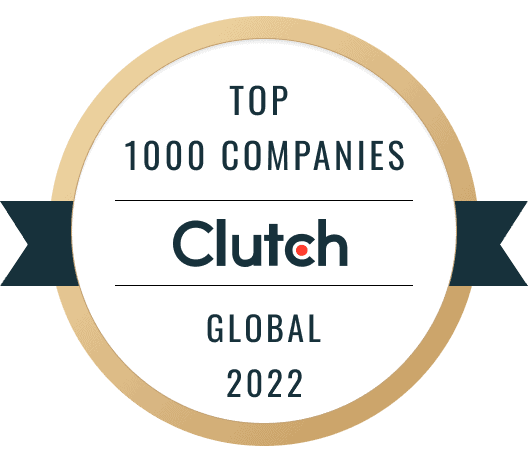 Top 1000 Global Digital Agency
Ranked by Clutch 2022

#1 Global Digital Agency
Ranked by Business Journal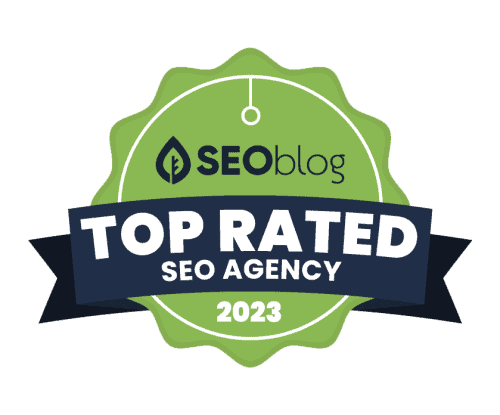 Top Rated SEO Agency
Ranked by SEO Blog 2023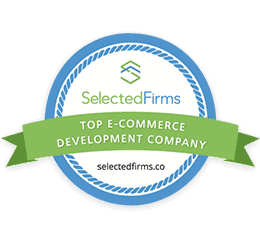 Top Ecommerce Development Company
Ranked by Selected Firms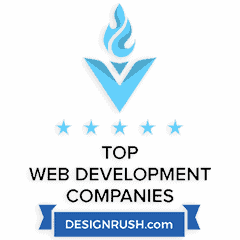 Top Web Development Agency
Ranked by Design Rush
Nashville is home to over 50,000 businesses.
Suppose an interested customer was to look for your business online. What are the chances they would find it immediately, with thousands of competitors vying for their attention?
Yup, we don't like those chances either.
That's why we offer a solution composed of three simple words: search engine optimization. Or SEO, if you will.
By implementing carefully crafted SEO strategies, you can grow your online presence and visibility, drive more traffic to your website and social media channels, and ultimately boost your bottom line.
But how do you devise an efficient SEO strategy? By working with NEWMEDIA, of course.
In this article, you'll learn why SEO services are crucial for your business's success in the digital age and why
NEWMEDIA is the Nashville SEO agency to turn to for these services.
Nashville, TN website design, UX, digital development and marketing agency
INCREDIBLE PRODUCT MEETS IMPECCABLE DESIGN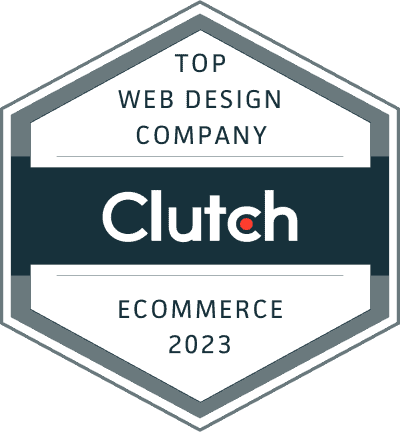 Global Leader Digital Agency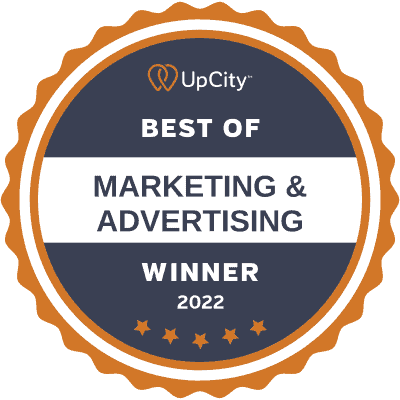 Digital Agency in United States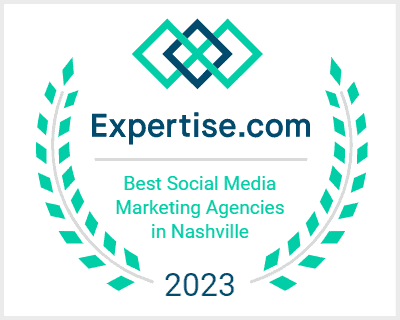 Web Design | SEO+Social Digital Marketing Agency
We can craft the perfect digital strategy to grow your business, and then execute it for you to generate massive scale. And we can move much faster than you would expect.
The quality of your products and services is the cornerstone of your success online and beyond. But if no one can find your products and services, it doesn't matter how good they are; there's no one to test their quality firsthand.
The same goes for your website.
You can have the most creative web design with many attention-grabbing elements. The web pages can be logically organized and easy to navigate, thanks to superb web development.
But none of this changes the fact that your website is just a single drop in the sea of well over one billion websites worldwide.
Search engine optimization is what can improve your chances of reaching the surface of that sea.
Here's what SEO can do for your Nashville business.
Improving Your Online Visibility
Be honest, how often do you scroll past the first page when doing a Google search? If your answer is "never," you're a part of the majority of internet users. In fact, as many as 75% of users never reach the second page in their Google searches, as seen below.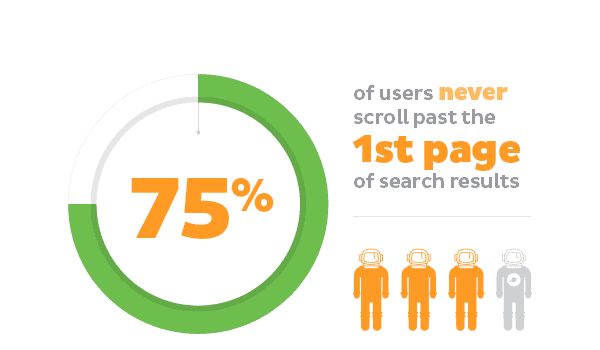 Conducting a successful SEO campaign as part of your inbound marketing will allow you to improve your website's online visibility. In time, this will reflect on your search engine rankings, creating the possibility of reaching the coveted first page of Google and other search engines.
Securing a Major Direct Traffic Influx
Once people can actually see your business online without doing a deep dive, they're more likely to visit it.
In other words, SEO drives direct traffic to your website. And not just any traffic. Organic traffic.
Now, we don't want to discount paid traffic by any means. It gets the job done when you need immediate results and a quick return on investment.
But organic traffic is the long game for most businesses. Being free, it's the most sustainable and cost-effective option.
The more you invest in SEO strategies, the more organic traffic your website will receive. Best of all, SEO never expires. Therefore, each SEO strategy you implement will likely continue to bring in high-quality traffic for years to come.
Building Trust and Credibility
If you've researched search engine optimization, you've probably encountered something called E-A-T. As the image below suggests, these three letters stand for expertise, authoritativeness, and trustworthiness.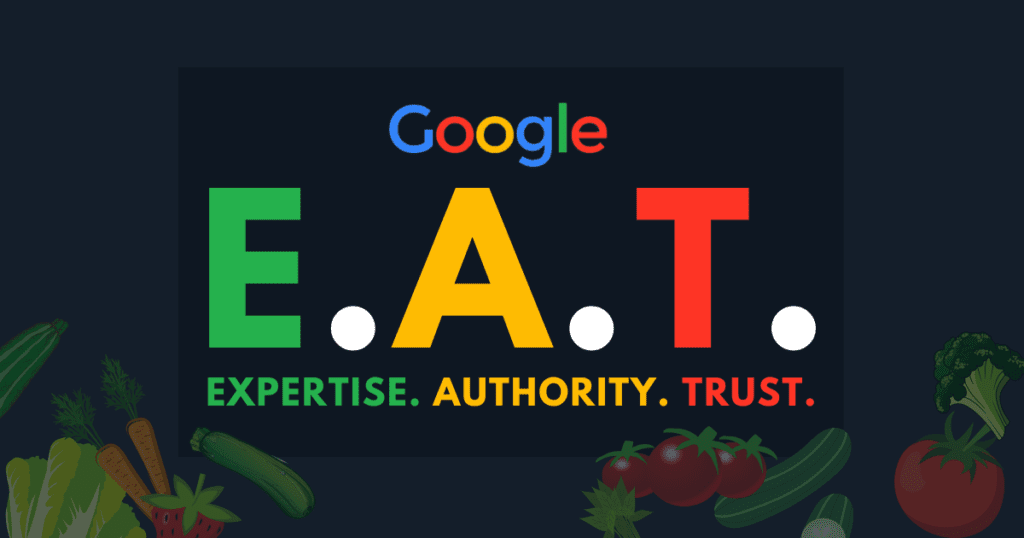 E-A-T is the principle quality raters use to determine the quality of Google's search results. So, for Google to recognize your website as meeting users' needs and display it at the top of its search engine results, it must check all of these boxes.
The key to appearing credible to Google and your customers and website visitors lies in writing valuable content. And content creation is a part of any efficient SEO strategy.
If you continuously produce relevant content, your website will become a trusted source of up-to-date information for site visitors and search engine algorithms.
Over time, credibility will also lead to loyalty. Upon learning they can trust your brand or company, visitors will keep returning and often convert into customers.
Optimizing Your Website for Mobile Devices
Internet users are increasingly relying on their smartphones for online searches and shopping. So, if your website isn't mobile-friendly, you'll likely lose a lot of traffic and potential new customers.
In addition, search engines aren't particularly fond of websites that aren't optimized for mobile use. So, a poor web design can tank your organic rankings online.
As always, the solution is SEO.
Some of the best practices for mobile SEO include the following:
Using a responsive web design
Creating mobile-friendly content
Using targeted keywords for voice search
Optimizing the mobile website speed
Avoiding pop-ups that make the mobile website harder to navigate
Getting to Know Your Customers Better
Once you start seeing the first SEO results, you'll get a better picture of your target audience and customers and how they behave online.
Tools like Google Analytics can give you insight into valuable data, including:
Which content your audience likes to consume
How long they stick around on your website
What device they're using
Where they're located
After you analyze data, you can use it to tweak your ongoing SEO and digital marketing strategies.
Improving Your Internet Marketing in General
An effective SEO strategy can help improve your overall digital presence and marketing strategies.
Keep the momentum going, and you'll always have an insight into industry trends, stay on top of the best keywords to use, and successfully deal with your business's pain points.
Staying Ahead of Competition
Competition analysis is an invaluable part of any well-developed SEO strategy.
By analyzing your top competitors, you can see what keywords they use and rank for, how often they produce content, how many internal links they use, and more. You can use this valuable information to outrank your competitors.
There are many ways to achieve this.
You can look for keywords and search terms your competitors don't utilize effectively. You can write informative and engaging content in areas they fall short. Or you can employ link-building techniques they don't.
It's all up to you. Or, if you aren't particularly tech-savvy, to your Nashville SEO agency and their SEO specialists.
NEWMEDIA is a Nashville SEO company that can help you with all your SEO needs. Here's a taste of what we bring to the table.
efore developing any strategies, our SEO professionals will sit down with you in our beautiful Nashville offices to better understand your company and business goals.
Depending on your business model, you might already have some SEO strategies. These strategies often seem perfectly reasonable from the inside. That's why you need an outside perspective.
Let's examine the effectiveness of your current strategies and the challenges they might be facing. With this invaluable data, we can pinpoint areas of improvement and determine the most effective path forward.
At NEWMEDIA, we offer these SEO services to companies of all sizes, from small businesses to major franchises.
No one likes to hear the word "audit," but trust us, this one's for your own good.
An SEO audit will tell us where your website currently stands. We'll perform technical and content audits to ensure we have all the info we need to fix the SEO issues your website experiences.
After completing the audit, we'll deliver an in-depth report detailing issues we found, warnings you should consider, and recommendations for moving forward.
Any strategy not based on research is just a shot in the dark. Extensive research informs every single decision we make regarding our SEO services.
When it comes to SEO, several avenues are worth exploring. These include market, audience, competition, and keyword research.
Keyword research is at the core of SEO research in general. The main goal is to find keywords that have the potential to rank, drive organic traffic, and convert leads.
After conducting keyword research, we establish keyword rankings based on several factors, including search volume. Then, we incorporate them naturally in your content and digital channels, being mindful of the appropriate keyword density.
Over time, effective keyword research improves your website's ranking with search engines, leading to a massive influx of organic traffic.
As an SEO agency, our primary task is to develop an effective strategy for your business. However, this strategy can't exist on its own. Instead, it has to be incorporated into your overall digital marketing strategy.
So, a successful SEO strategy must be a part of your digital ecosystem. It also has to be tailored to your business needs.
At NEWMEDIA, we're not interested in templates or copy-paste marketing strategies. You'll get a custom-made strategy to propel your business forward and maximize your return on investment.
OK, so we have well-incorporated and custom-made. Is that it? Not quite.
SEO is an ongoing process. The strategy we devise for you initially isn't set in stone. Our Nashville SEO experts will monitor the success of the initial strategy and optimize it as necessary.
They might strike gold with new keywords or discover a new form of content marketing that yields excellent results. Whatever the case, working with an SEO agency like ours means your business will keep getting better with every passing day.
For many Nashville companies, our traditional SEO strategy is more than enough.
However, the owners of local businesses will immensely benefit from our local SEO services.
So, how are these services any different?
For starters, the target audiences of these strategies differ significantly. Traditional SEO targets a global or a national audience. In contrast, local SEO focuses on reaching clients in a specific area or, in this case, Nashville and the surrounding cities.
As seen in the image below, people—especially millennials—tend to visit local businesses they find during their Google searches.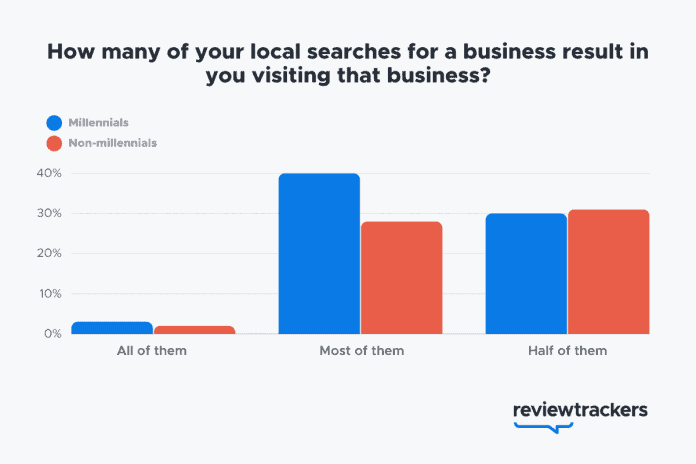 NEWMEDIA will help you set up and manage a Google My Business account, elicit and monitor reviews, and produce local content. Over time, your brick-and-mortar store can become the go-to location for your niche.
E-commerce SEO is another specialized service for people running—you guessed it—an e-commerce business.
E-commerce is quite a lucrative business, showing no signs of slowing down, as shown in the image below.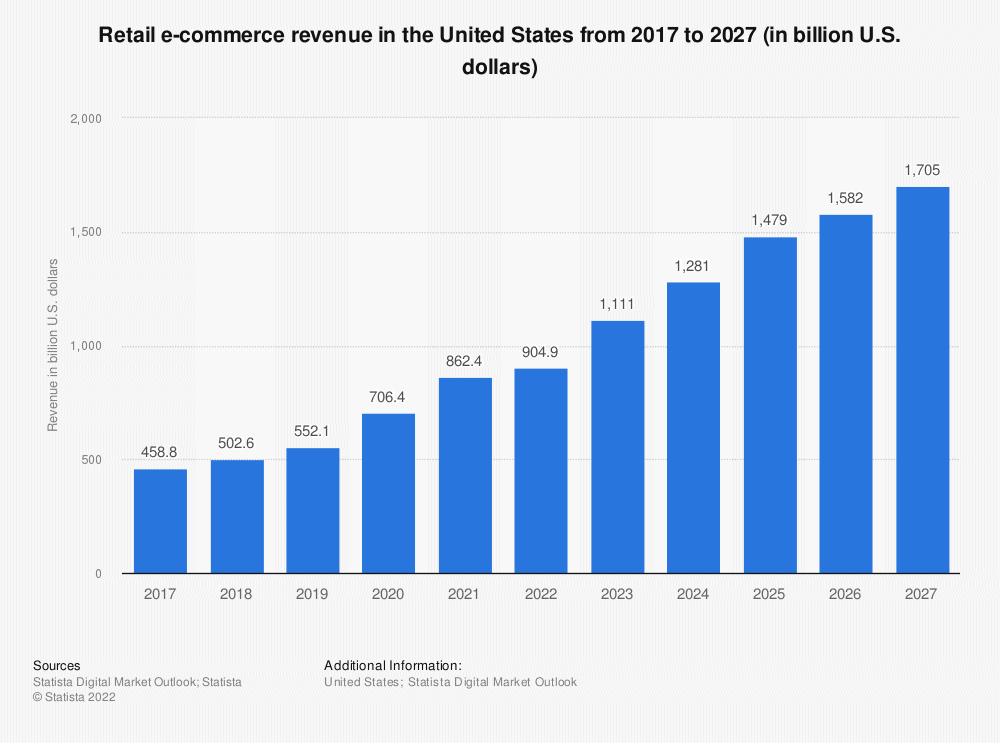 NEWMEDIA will help your e-commerce store achieve a better ranking in Nashville and beyond and experience a high conversion rate, thus giving it a chance to prosper.
Just like SEO agencies can focus on specific business models, they can also focus on specific areas of SEO, such as on-page SEO, off-page SEO, and technical SEO.
On-page SEO is the foundation of any successful strategy. Depending on the current state of your website, it might require a few tweaks here and there or a complete overhaul.
These improvements can include the following:
Analyzing the usability, speed, and web design
Updating meta descriptions, title tags, and header tags
Optimizing images
Creating a sitemap
Restructuring content
Improving internal linking
On-page SEO can do wonders for your website's visibility, even on its own.
While on-page SEO is effective, it's rarely enough when competing with websites with domain authority. That's where off-page SEO comes into play.
As the name suggests, off-page SEO tackles factors that are outside your website but still affect its ranking.
One of these factors is your backlink profile.
Let's say you own an e-commerce business in Nashville selling homemade cookies. Whenever a blogger or an influencer likes your cookies, they might link to your website in their posts. The more high-quality backlinks your website has, the better it will rank.
At NEWMEDIA, we employ numerous proven link-building strategies to ensure the quality and quantity of your backlinks are up to par.
Over the years, we've had the opportunity to work with hundreds of clients of all sizes from a range of industries for website designing and redesigning projects. Some of our clients include:
The new Delta Sky Club website portal, designed and developed from scratch by NEWMEDIA, allows Delta passengers who go online in any of their Sky Club lounges across the U.S. to quickly get news, weather & stock market information, in addition to tracking flights on any airline (not just Delta!), searching directly in Google, and getting maps and driving directions to/from any address on Earth.
NEWMEDIA Los Angeles, in collaboration with Sterling-Rice Group (SRG), built a new website for the Almond Board of California under an aggressive development timeline. We built a multi-language website for them while ensuring a consistent user experience by bringing all four existing websites into a single universal system. Our team of experts delivered this mammoth project even after the deadline was shortened by four weeks.
The Six Flags team reached out to NEWMEDIA for a complete website redesign and multi-site ecommerce web development. We redesigned the website to change its complete look and feel and organized content into categories and subcategories to simplify content discovery for visitors. Over the course of the project, we worked in close coordination with the Six Flags team to deliver the website quickly before their parks reopened.
PostNet approached us to completely redesign all their websites, including those of franchisees. We developed a fresh responsive website for them to offer a consistent browsing experience to visitors irrespective of the screen size of the device they use to access the website. Additionally, we developed a tool to help visitors find their nearest PostNet center. Finally, we designed the 300+ franchise websites for them with local SEO and franchise SEO.
YMCA (now "The Y") is an organization that we've all heard of and/or been a part of at one time in our lives. YMCA of Metro Denver came to us for a fresh website design that would communicate their mission of being for youth development, healthy living, and social responsibility. Even more exciting, they had just had a brand refresh and this was the chance to support that refresh with a complementary website.
When CBS Television was producing the show that came to be called Haystack Help, they needed a complex yet easy to use website application to direct the TV viewers to visit, and their search for a Denver website developer led them to NEWMEDIA. Initially, prior to contacting NEWMEDIA, they had selected another web development partner for the project. Then, there was a problem…
Let NEWMEDIA Skyrocket Your Online Presence
If you're looking for Nashville SEO services that won't let you down, NEWMEDIA is the SEO agency for you. Our SEO specialists have seen it all and done it all, so you can rest assured you're in good hands. We don't just make pretty websites. We are marketing gurus and digital experts, and our work drives our clients' businesses forward. We have helped hundreds of companies do all kinds of great things, like start-ups getting acquired within a year, small businesses growing by 10,000% in 5 years, large businesses growing their online presence to $1,000,000 per day in revenue. There are many other great Case Studies just like these – let's go over them together.
But don't just take our word for it
Our Recognitions Speak for Themselves
ranks NEWMEDIA a Top 1% Digital Agency in the United States
ranks NEWMEDIA a Top 1% Global Leader Digital Agency.
ranked NEWMEDIA's work the #2 Global Award Winner (and they ranked Twitter #3).
ranks NEWMEDIA among its fastest-growing companies, 4 years in a row.
Don't be confused by the many imitators, with names that look and sound alike - there is only one, original NEWMEDIA.COM - helping clients grow their businesses since 1996.
Give us a call today or visit us online, at NEWMEDIA.COM. Better yet, we invite you to come and meet with us for a no-obligation consultation about your project. While it's certainly not mandatory, we believe that the one of the best ways to determine how well we can work with you as your partner is by meeting with us in person. We've also got guaranteed PPC and social media marketing plans. We're being honest, really! In a nutshell, you can rely on us for all things digital, from web design to marketing.
Our expert team has designed, developed, deployed, hosted, marketed and managed 4000+ social media accounts, PPC and SEO campaigns, websites, mobile apps and software applications for clients of all shapes and sizes, including small- and medium-sized businesses, Enterprise organizations, State and Federal government, leading universities, international corporations, major brand name advertising agencies, local and global non-profits, and start-ups of practically every description.
LET'S GROW YOUR BUSINESS TOGETHER
If you're up to meeting face-to-face, we will be pleased to welcome you to our beautiful offices at 4235 Hillsboro Pike, Suite 300, Nashville, TN 37215. You can also contact us via email at info@newmedia.com or via phone at 615-274-4590.
Since we are a full-service digital marketing agency, we can also help you with digital marketing beyond search engine optimization.
Simply put, we're your one-stop shop for building an unbeatable online presence.