Work with one of the top digital marketing agencies to create an indomitable online presence.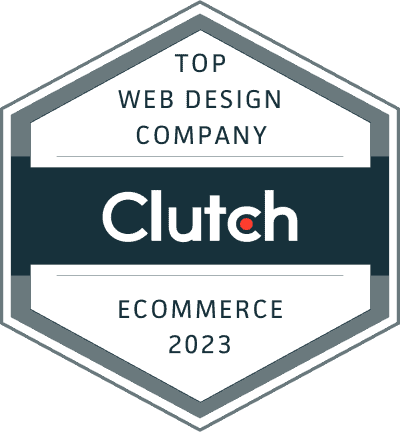 Top 1% Global Leader Digital Agency
Ranked by Clutch 2023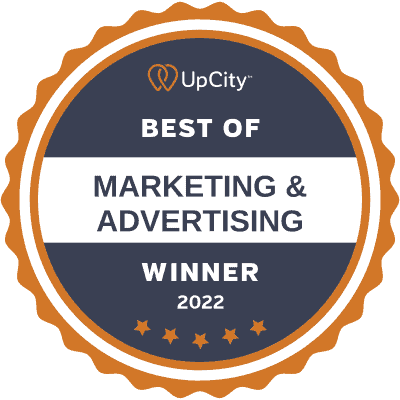 Top 1% Digital Agency in United States
Ranked by UpCity 2022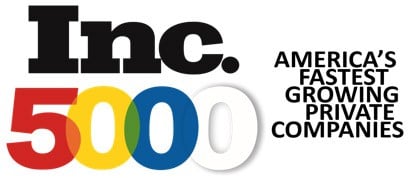 Fastest-Growing Companies in the USA
4 Years in a Row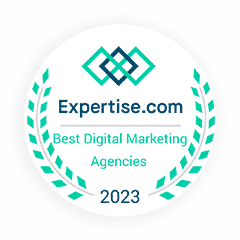 Top 1% Best Digital Marketing Award
Ranked by Expertise 2023

#2 Global Award Winner
Ranked by MASHABLE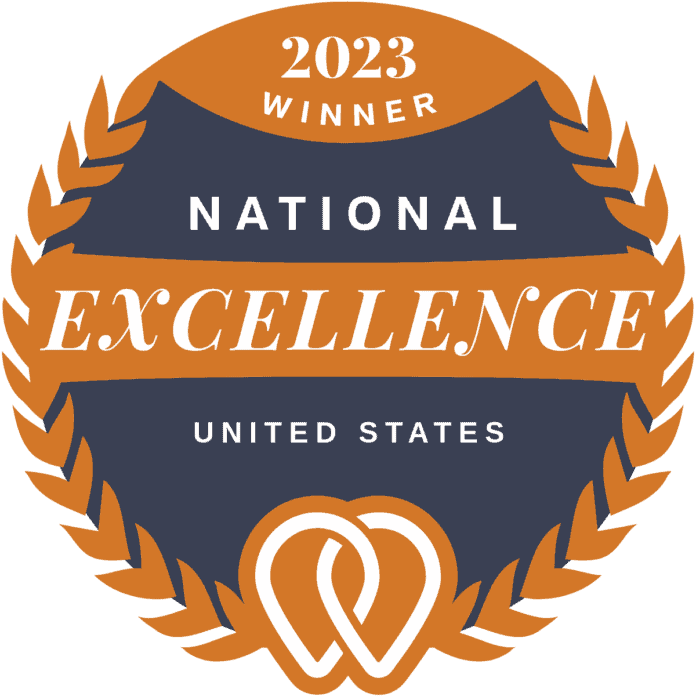 Top 1% Award of Excellence Winner
Years 2020, 2021, 2022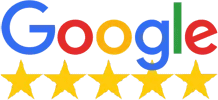 500+ 5-Star Reviews in Google
Ranked by Our Customers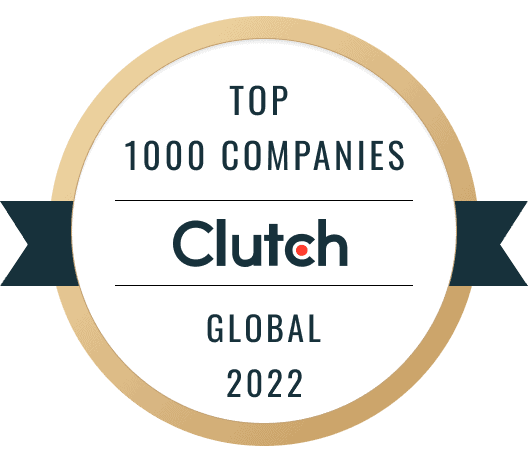 Top 1000 Global Digital Agency
Ranked by Clutch 2022

#1 Global Digital Agency
Ranked by Business Journal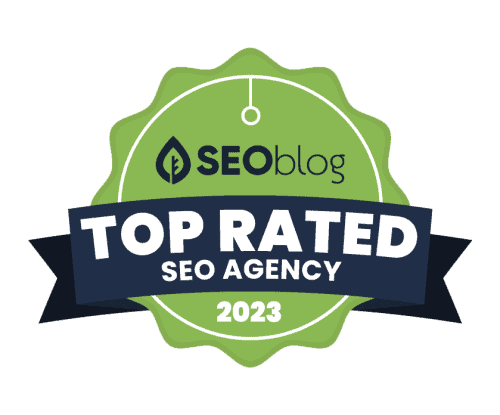 Top Rated SEO Agency
Ranked by SEO Blog 2023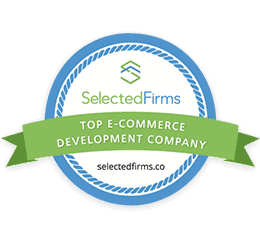 Top Ecommerce Development Company
Ranked by Selected Firms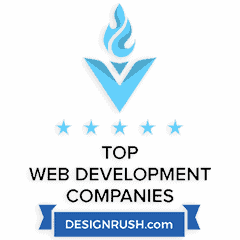 Top Web Development Agency
Ranked by Design Rush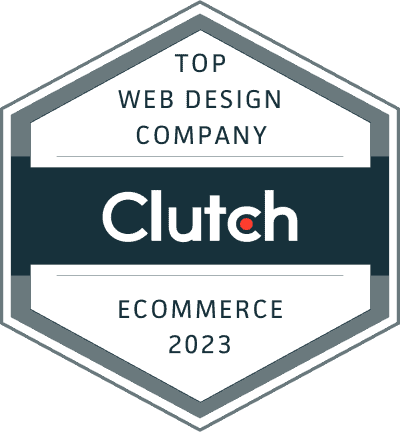 Top 1% Global Leader Digital Agency
Ranked by Clutch 2023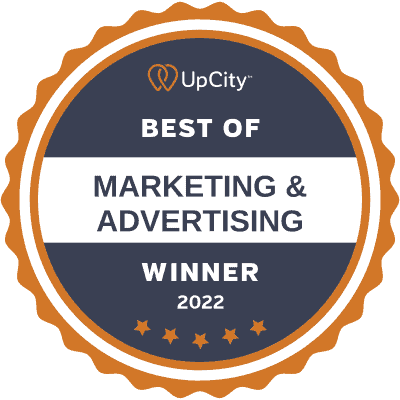 Top 1% Digital Agency in United States
Ranked by UpCity 2022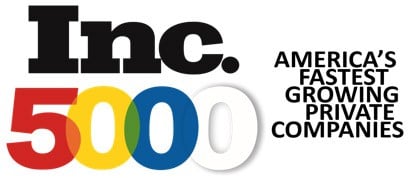 Fastest-Growing Companies in the USA
4 Years in a Row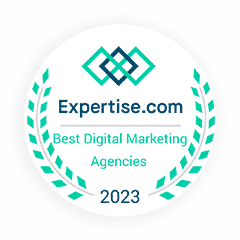 Top 1% Best Digital Marketing Award
Ranked by Expertise 2023

#2 Global Award Winner
Ranked by MASHABLE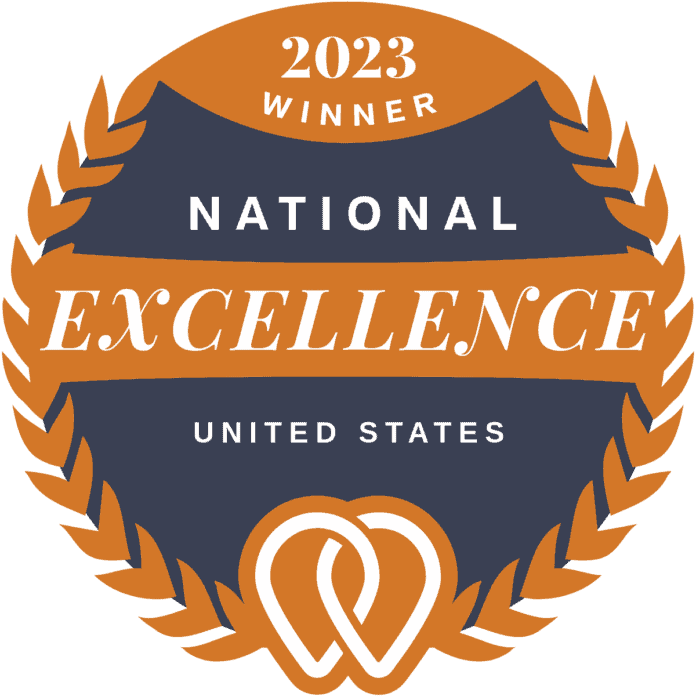 Top 1% Award of Excellence Winner
Years 2020, 2021, 2022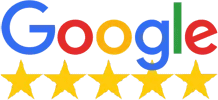 500+ 5-Star Reviews in Google
Ranked by Our Customers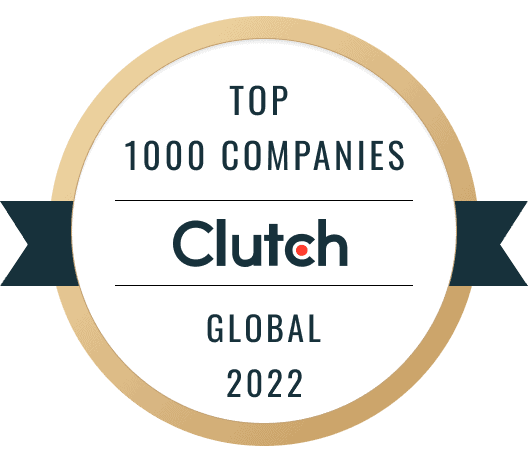 Top 1000 Global Digital Agency
Ranked by Clutch 2022

#1 Global Digital Agency
Ranked by Business Journal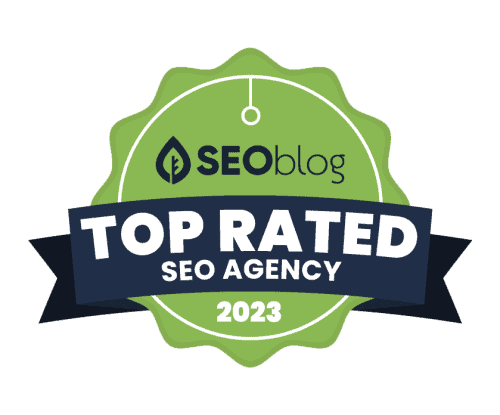 Top Rated SEO Agency
Ranked by SEO Blog 2023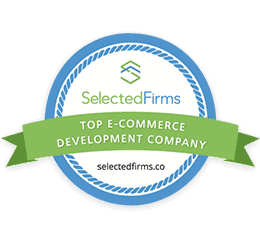 Top Ecommerce Development Company
Ranked by Selected Firms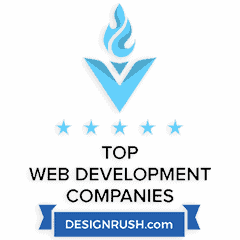 Top Web Development Agency
Ranked by Design Rush
Kansas City Digital Marketing
Reaching your business goals is impossible without a marketing strategy.
The modern market is competitive and expansive, requiring innovative solutions and a distinctive approach.
Digital marketing is particularly prevalent today. The reason is simple – people spend increasingly more time on digital media, as this chart from Statista shows: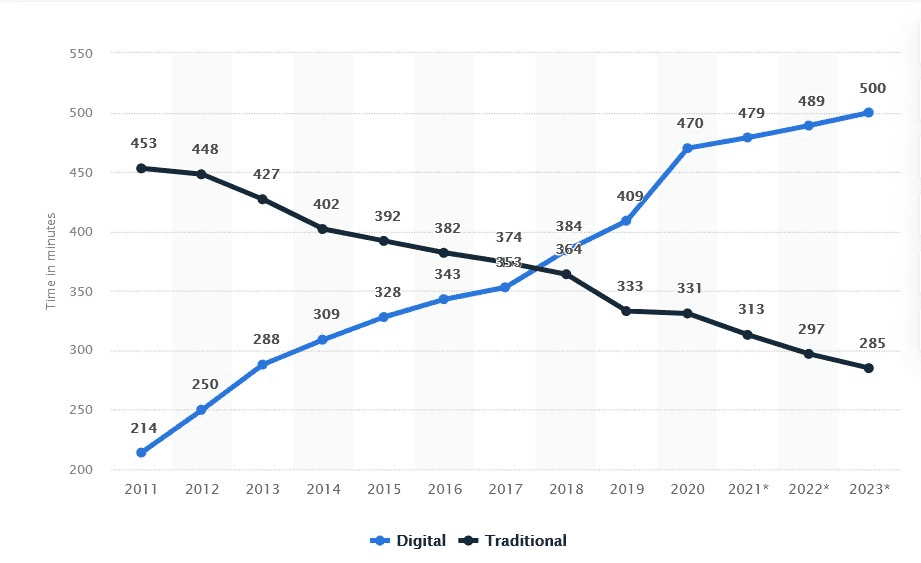 Naturally, businesses that want to expand their reach need to adopt marketing strategies fit for today's market. That's where a digital marketing agency comes in.
We can see that the turning point happened in mid-2017 when digital media started to surpass the traditional. Throughout the 2010s, digital platforms recorded a steady rise, and that trend continues.
The right marketing firm can set up all aspects necessary for business success, from brand development, web design, and marketing automation to social media management.
Tailored marketing solutions may improve local and global outreach. And in the case of businesses operating within a particular area, local marketing will be crucial.
If you have a growing Kansas City business, tackling the local market is the right way to go.
NEWMEDIA is a full-service marketing agency with a wide array of solutions for local businesses. We help companies nationwide as a dedicated marketing agency – Kansas City included.
If you're looking for an agency in Kansas City, NEWMEDIA offers precisely what you need. Our marketing experts will take care of everything, from website development to social media marketing.
Before we delve deeper into how NEWMEDIA can help, let's look at why your business needs a marketing agency.
Kansas City website design, UX, digital development and marketing agency
INCREDIBLE PRODUCT MEETS IMPECCABLE DESIGN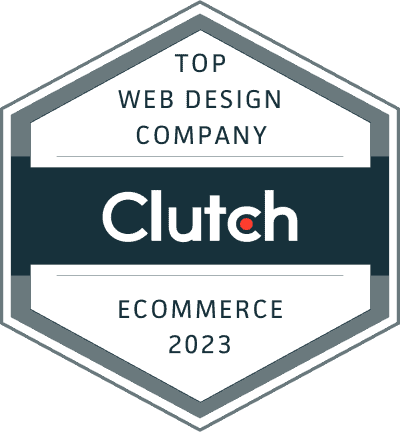 Global Leader Digital Agency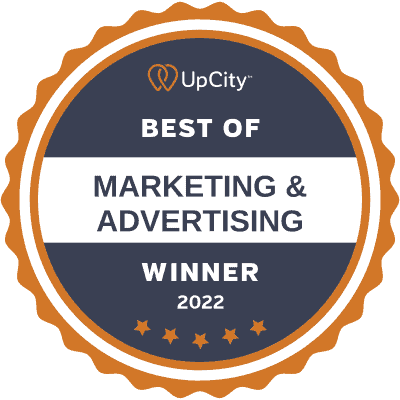 Digital Agency in United States
Some company owners believe they can keep doing business as usual without marketing efforts. However, this is only true if you don't want your Kansas City company to grow.
One of the vital aspects that make business owners question the use of marketing agencies is cost-effectiveness. Naturally, organizations will look at every potential expense and ask, "Do we really need that?"
When it comes to hiring a marketing agency, the answer is a resounding yes. According to a LinkedIn study, the best-performing sellers cite marketing lead generation as a significant factor in overall sales.
The Impact of Digital Marketing
An internet marketing agency can bring various benefits to your operation. With the majority of advertising and sales happening in the digital space, building a strategy in that direction will bring palpable results.
Search Engine Optimization (SEO)
SEO is a staple of every digital marketing firm. It includes content marketing methods focused on optimization for search engine performance. In other words, SEO helps your site rank higher and get seen by more people.
But how much does search engine optimization matter?
It turns out the answer is: a lot. Here's a graph from Chitika that illustrates that point: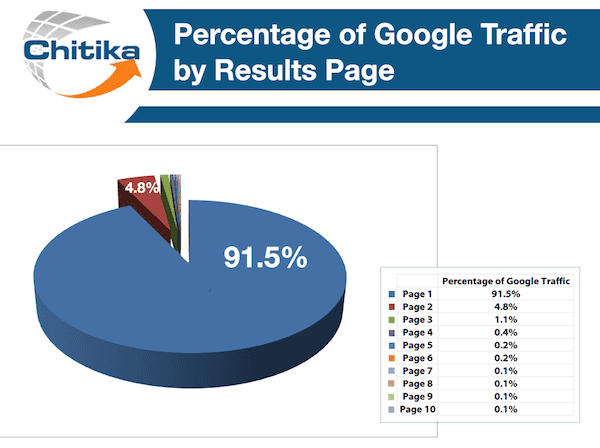 As you can see, most people don't even look at the second page of search results when looking for a business online. If your website is going to get any traffic, it will need to appear at the very top.
Search engine optimization does precisely that. SEO methods are designed to push your pages right where you want them: in the eyesight of potential clients.
Social media advertising accounts for a significant part of overall digital marketing. Statistics and trend projections clearly show that companies are investing more in social media marketing each year.
We can look at another example from Statista to drive this point home: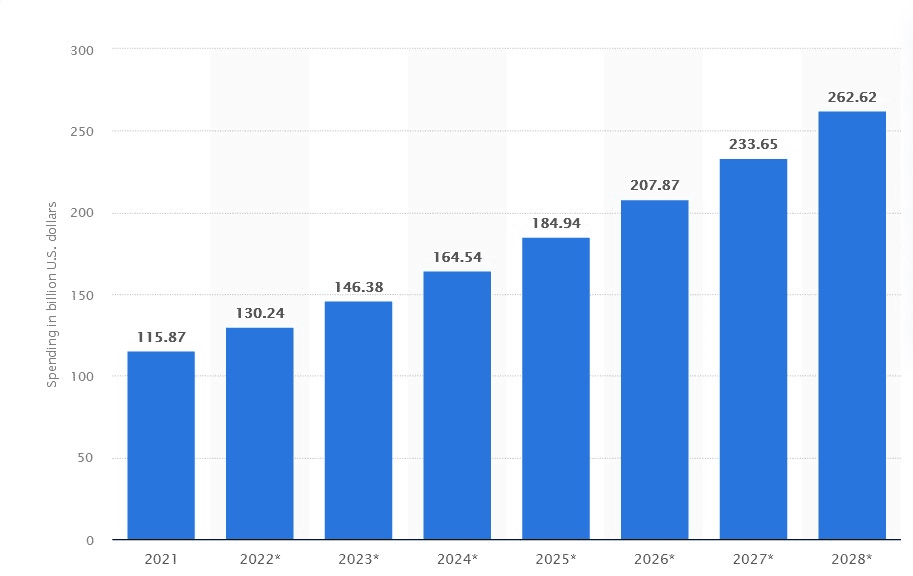 Starting from 2021, advertising spending was a bit over $115 billion. By 2028, it might surpass $260 billion. Like everything else in the business world, this trend is no coincidence.
Brands worldwide are focusing on social media as a way of creating direct contact with their customers. This type of direct marketing ensures better communication, immediate feedback, and a thorough overview of the target market.
Local businesses reach their audiences easier through social media engagement. With this aspect of digital marketing, Kansas City companies can find more clients in their immediate area.
Fully Personalized Messaging
A digital marketing agency in Kansas City can help you tailor your message to a specific local niche. With personalized email marketing, targeted media planning, and advanced branding services, your business can reach the ideal type of customer.
Better yet, you can determine precise customer personas and direct your brand strategy toward them. This means your advertising campaigns will always hit their mark. Best of all, your audience will get a sense that you're talking directly to them.
The digital space is home to creative marketing, which goes further than traditional techniques. Many marketing agencies take advantage of modern technologies to create a strategic business approach that relies on customized messaging and a broader media strategy.
Of course, this includes area-specific advertising for your Kansas City business.
Leverage Cutting-Edge Tools
Digital marketing offers a broad range of tools when it comes to establishing a powerful web presence. Whether it's for content creation, graphic design, building a brand identity, or public relations and reputation management, digital tools can bring profound improvements.
Data analysis represents possibly the most valuable weapon in the arsenal of a digital marketing agency. Crucial info can be gathered and processed automatically, but that's not the only advantage.
Rather, the integration of analytical systems into the overall strategy makes marketing automation seamless.
Automated marketing services can utilize various channels, taking full advantage of social media advertising, pay-per-click campaigns, email outreach, content marketing, and more.
The latest advances work wonders in local markets, too. With the right marketing agency, Kansas City businesses will be able to increase their reach and, by extension, the number of conversions in the local area.
How NEWMEDIA Will Boost
Your Digital Marketing
NEWMEDIA provides a broad range of marketing services based on best practices and data-driven insights. As a marketing agency with over two decades of experience, we've been building brands and helping small businesses with unprecedented success.
Our teams of marketing experts are established in numerous cities across the U.S. and Canada. If your KC business is looking for the best possible marketing agency, you're in luck ­– Kansas City is among the locations we're proud to call home.
Let's look at what NEWMEDIA
can do for your business.
Complete Marketing Strategy
The NEWMEDIA team can set up a complete brand strategy based on market and competitive analysis. As your marketing agency in Kansas City, we can provide specific marketing services and advertising campaigns that will reach local clients faster.
Our approach will include strategy solutions your brand might not receive from an in-house team. Better yet, those solutions can be tailored to the Kansas City area.
As a full-service agency, we can see the entire marketing effort done from start to finish. This means that the strategy solutions we establish get implemented in the most efficient and creative ways.
NEWMEDIA provides advertising services, web design, and everything in between. The solutions we utilize will also be tailored to the Kansas City market, providing reliable results.
One of the most important functions of digital marketing is to get people to your site or sales platform. This makes web design a crucial aspect of your marketing efforts.
All of your advertising, email marketing, social media engagement, and lead generation guide clients to a specific destination. And NEWMEDIA can ensure the pages your clients land on look fantastic and work flawlessly.
As your Kansas City marketing firm, we can customize your sales platforms with quality graphic design and expert web development.
NEWMEDIA can set up your website, including those built in WordPress, as well as e-commerce platforms like Shopify. No need for a design agency – our team will make every page look and feel amazing.
With our digital marketing agency, you won't need additional services from a web developer or a web design firm. All of your sales and marketing needs will be met in the same place. As a result, your Kansas City business will reach its goals faster.
As mentioned, social media marketing is becoming prevalent in the modern market. This should come as no surprise, considering how many people use sites like Facebook, Twitter, Instagram, and TikTok. Here's a graph with some staggering numbers: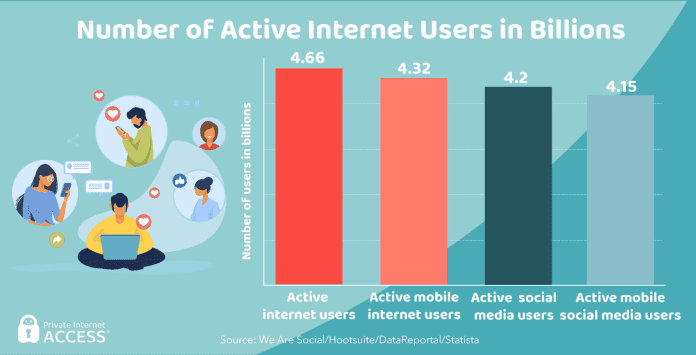 According to the graph and statistics from Statusbrew, more than 4 billion people are active on social networks. The majority of those users visit their favorite platforms via mobile devices.
NEWMEDIA marketing agency works on social media marketing to improve lead generation and bring brand advertising to targeted audiences globally and locally.
Our Kansas City marketing team can locate your ideal clients and help you establish a relationship with them. Plus, the interactivity of social networks guarantees better customer and public relations.
NEWMEDIA can become your branding agency on social media, presenting your products and services in the most favorable light. And reaching audiences in the Kansas City area will produce immediate interaction with potential customers.
Digital Marketing Package
Successful marketing requires a broad approach that covers various marketing aspects. NEWMEDIA offers just that. Traditionally, you'd need to work with numerous separate services to achieve all of your marketing goals. This would include hiring:
A graphic designer
A pay-per-click advertising service
A media planning house
A content marketing firm
A specialized agency for search engine optimization
…and more
With NEWMEDIA, you get the entire digital marketing package. We provide all of the crucial services with unquestionable results, so you won't need to worry about dealing with several marketing agencies simultaneously.
Best of all, we'll employ certified methods to increase your outreach in the Kansas City area, boosting advertising, brand recognition, and sales.
Local Search Engine Optimization
When it comes to your Kansas City business, attracting local clients will be a significant step toward success. And, as all marketing agencies know, local SEO is among the best ways to do just that.
As an advertising agency, NEWMEDIA specializes in localized content marketing to promote your brand. Local SEO can be more effective in that regard than pay-per-click campaigns, and we know how to set up your website and sales platform content for that very purpose.
Our service will open up the entire Kansas City area to your business. And it will get better than generating leads.
Localized advertising can help you gain more leads that actually convert. Addressing an audience located in Kansas City will increase the chances of just that.
Once we set up SEO properly, you'll see the number of potential clients grow steadily. The Kansas City market will become your playground.
Public Relations and Reputation Management
An advertising agency with quality content marketing and web design will undoubtedly improve your Kansas City business.
However, advertising services aren't the only aspect that matters. Maintaining brand image and public relations will be essential for client retention and further growth.
With NEWMEDIA, you'll get reputation management services that will take your Kansas City brand beyond the initial marketing success.
Over the years, we've had the opportunity to work with hundreds of clients of all sizes from a range of industries for website designing and redesigning projects. Some of our clients include:
The new Delta Sky Club website portal, designed and developed from scratch by NEWMEDIA, allows Delta passengers who go online in any of their Sky Club lounges across the U.S. to quickly get news, weather & stock market information, in addition to tracking flights on any airline (not just Delta!), searching directly in Google, and getting maps and driving directions to/from any address on Earth.
NEWMEDIA Los Angeles, in collaboration with Sterling-Rice Group (SRG), built a new website for the Almond Board of California under an aggressive development timeline. We built a multi-language website for them while ensuring a consistent user experience by bringing all four existing websites into a single universal system. Our team of experts delivered this mammoth project even after the deadline was shortened by four weeks.
The Six Flags team reached out to NEWMEDIA for a complete website redesign and multi-site ecommerce web development. We redesigned the website to change its complete look and feel and organized content into categories and subcategories to simplify content discovery for visitors. Over the course of the project, we worked in close coordination with the Six Flags team to deliver the website quickly before their parks reopened.
PostNet approached us to completely redesign all their websites, including those of franchisees. We developed a fresh responsive website for them to offer a consistent browsing experience to visitors irrespective of the screen size of the device they use to access the website. Additionally, we developed a tool to help visitors find their nearest PostNet center. Finally, we designed the 300+ franchise websites for them with local SEO and franchise SEO.
YMCA (now "The Y") is an organization that we've all heard of and/or been a part of at one time in our lives. YMCA of Metro Denver came to us for a fresh website design that would communicate their mission of being for youth development, healthy living, and social responsibility. Even more exciting, they had just had a brand refresh and this was the chance to support that refresh with a complementary website.
When CBS Television was producing the show that came to be called Haystack Help, they needed a complex yet easy to use website application to direct the TV viewers to visit, and their search for a Denver website developer led them to NEWMEDIA. Initially, prior to contacting NEWMEDIA, they had selected another web development partner for the project. Then, there was a problem…
Choose NEWMEDIA as Your Kansas City Marketing Agency
NEWMEDIA is an expert agency with experience in various industries, from small e-commerce and not-for-profit organizations to healthcare marketing. Our successful campaigns brought wide recognition and awards, including the Mashable Global Award and the U.S. Nationa Excellence Award in 2022. Now, your Kansas City company can reap all the benefits of working with a leading marketing agency. Let us take care of your marketing, web design, and all other business needs.
But don't just take our word for it
Our Recognitions Speak for Themselves
ranks NEWMEDIA a Top 1% Digital Agency in the United States
ranks NEWMEDIA a Top 1% Global Leader Digital Agency.
ranked NEWMEDIA's work the #2 Global Award Winner (and they ranked Twitter #3).
ranks NEWMEDIA among its fastest-growing companies, 4 years in a row.
Don't be confused by the many imitators, with names that look and sound alike - there is only one, original NEWMEDIA.COM - helping clients grow their businesses since 1996.
Give us a call today or visit us online, at NEWMEDIA.COM. Better yet, we invite you to come and meet with us for a no-obligation consultation about your project. While it's certainly not mandatory, we believe that the one of the best ways to determine how well we can work with you as your partner is by meeting with us in person. We've also got guaranteed PPC and social media marketing plans. We're being honest, really! In a nutshell, you can rely on us for all things digital, from web design to marketing.
Our expert team has designed, developed, deployed, hosted, marketed and managed 4000+ social media accounts, PPC and SEO campaigns, websites, mobile apps and software applications for clients of all shapes and sizes, including small- and medium-sized businesses, Enterprise organizations, State and Federal government, leading universities, international corporations, major brand name advertising agencies, local and global non-profits, and start-ups of practically every description.
LET'S GROW YOUR BUSINESS TOGETHER
You can contact NEWMEDIA easily in Kansas City. And our presence in the area isn't purely digital - we have an actual Kansas City office. Reach us by phone at 816-203-2985 or by email at info@newmedia.com. Or, if you want to visit us in person, find our Kansas City office at 111 W. 10th Street, Kansas City, MO 64105.