Work with one of the top digital marketing agencies to create an indomitable online presence.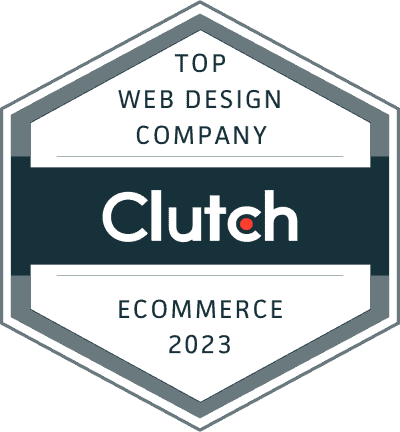 Top 1% Global Leader Digital Agency
Ranked by Clutch 2023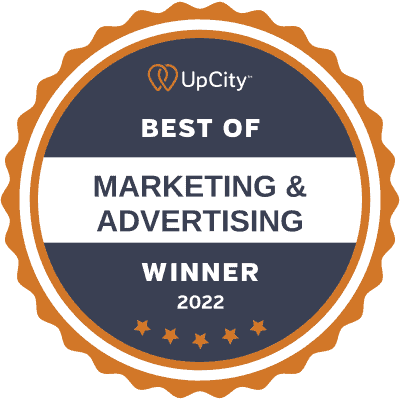 Top 1% Digital Agency in United States
Ranked by UpCity 2022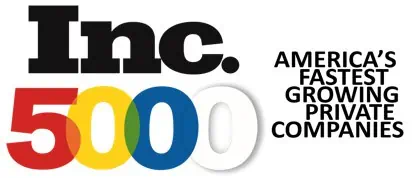 Fastest-Growing Companies in the USA
4 Years in a Row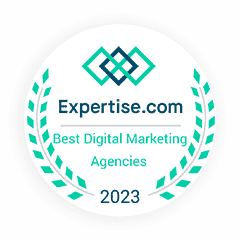 Top 1% Best Digital Marketing Award
Ranked by Expertise 2023

#2 Global Award Winner
Ranked by MASHABLE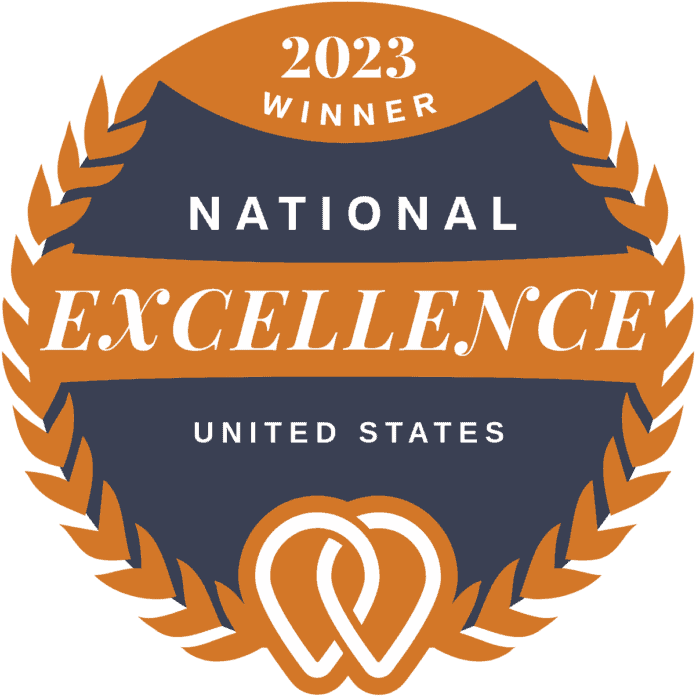 Top 1% Award of Excellence Winner
Years 2020, 2021, 2022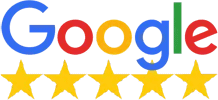 500+ 5-Star Reviews in Google
Ranked by Our Customers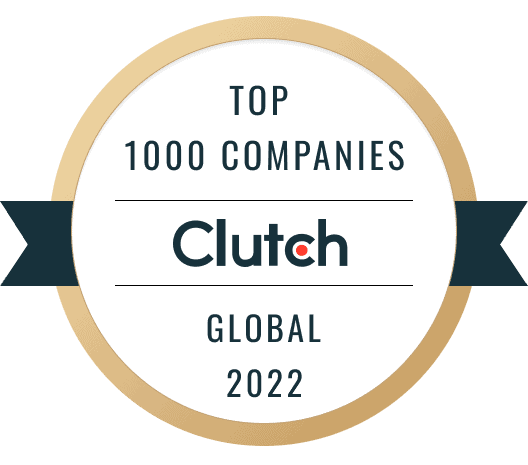 Top 1000 Global Digital Agency
Ranked by Clutch 2022

#1 Global Digital Agency
Ranked by Business Journal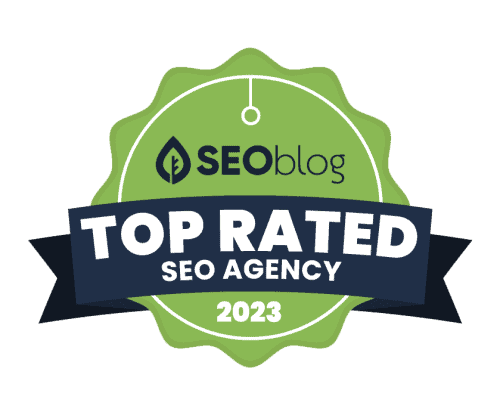 Top Rated SEO Agency
Ranked by SEO Blog 2023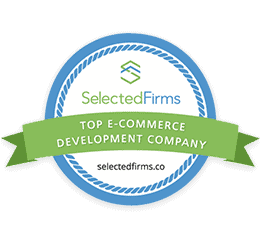 Top Ecommerce Development Company
Ranked by Selected Firms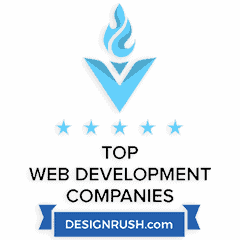 Top Web Development Agency
Ranked by Design Rush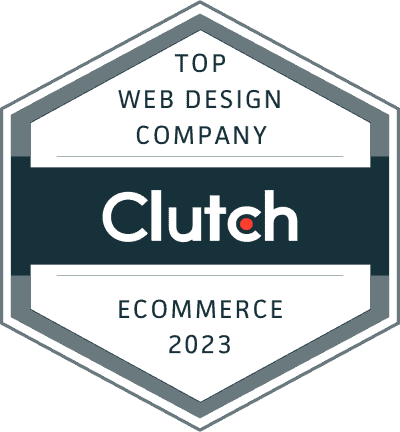 Top 1% Global Leader Digital Agency
Ranked by Clutch 2023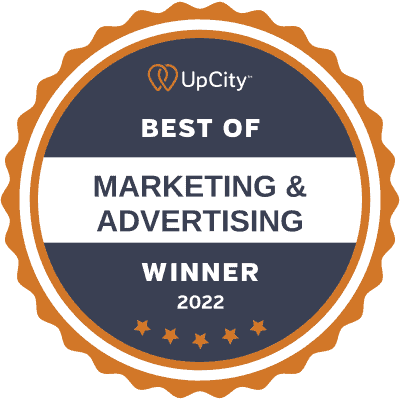 Top 1% Digital Agency in United States
Ranked by UpCity 2022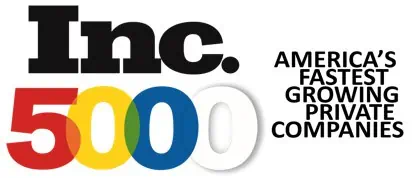 Fastest-Growing Companies in the USA
4 Years in a Row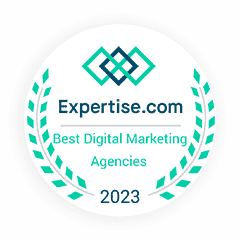 Top 1% Best Digital Marketing Award
Ranked by Expertise 2023

#2 Global Award Winner
Ranked by MASHABLE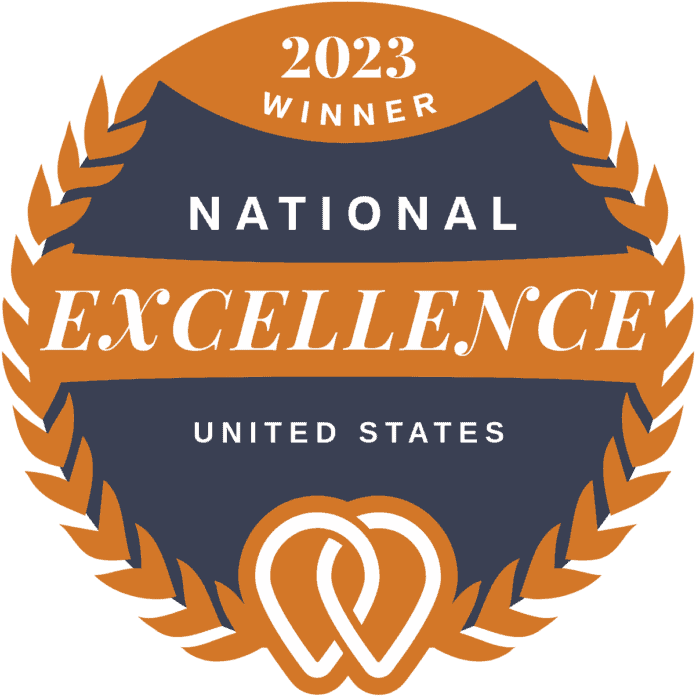 Top 1% Award of Excellence Winner
Years 2020, 2021, 2022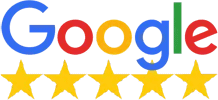 500+ 5-Star Reviews in Google
Ranked by Our Customers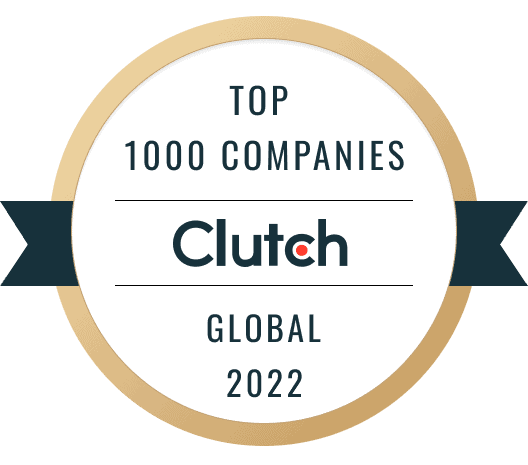 Top 1000 Global Digital Agency
Ranked by Clutch 2022

#1 Global Digital Agency
Ranked by Business Journal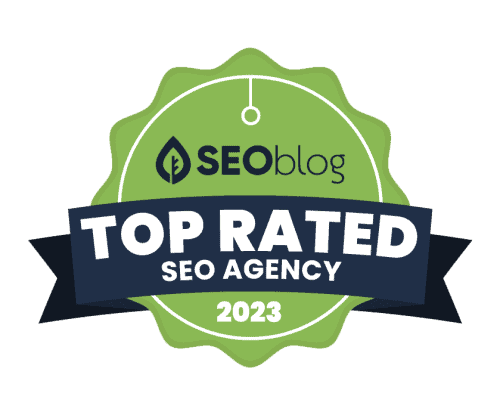 Top Rated SEO Agency
Ranked by SEO Blog 2023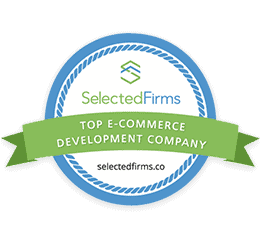 Top Ecommerce Development Company
Ranked by Selected Firms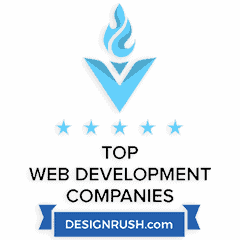 Top Web Development Agency
Ranked by Design Rush
The City of Angels has as many stars on the ground as you can see in the sky (maybe even more), which makes it a hotbed for business activity. In fact, the County of Los Angeles says that there are over 244,000 companies operating in LA, each of which offers services to the customers you want to attract.
And therein lies the challenge.
It's great for Los Angeles that there are so many companies (a strong economy is never a bad thing), but it can be bad news for your business when you're trying to get noticed among this cavalcade of competition.
NEWMEDIA offers Los Angeles web design that will give your online presence the boost it needs to battle alongside the best in LA. But we're not about putting you on a level playing field with other businesses. Unlike other web design companies, we're masters of the digital marketing techniques that put your brand-new website squarely in the LA spotlight.
Los Angeles, CA website design, UX, digital development and marketing agency
INCREDIBLE PRODUCT MEETS IMPECCABLE DESIGN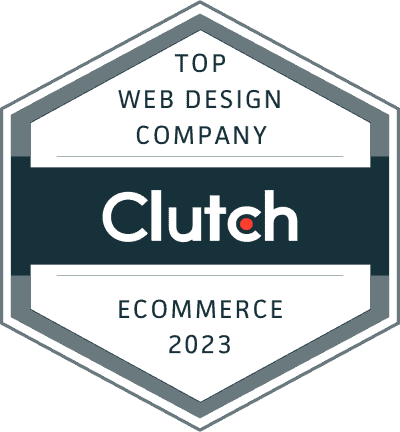 Global Leader Digital Agency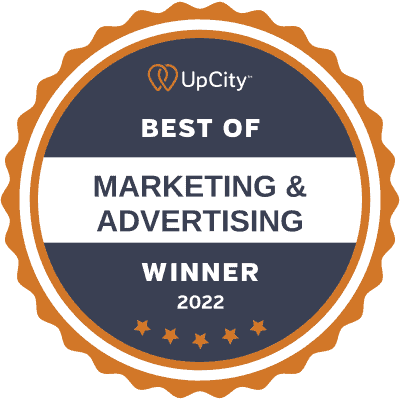 Digital Agency in United States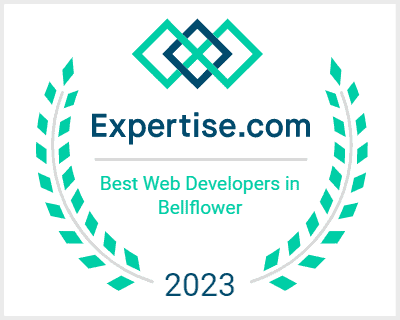 Web Design | SEO+Social Digital Marketing Agency
We can craft the perfect digital strategy to grow your business, and then execute it for you to generate massive scale. And we can move much faster than you would expect.
What Can a Web Design Company Do for Your Business?
Our web design firm handles the entire process of getting your new website up and running, as well as doing the digital marketing that brings eyes to that website. But before we get into that, let's look at what working with the right web designer will do for your business.
With so many competitors vying for your customer base, credibility is critical. You need to establish your company as a shining beacon of light among all of the small businesses that don't have an online presence, and your website is the best way to do that.
Don't take our word for it, as these stats from AWEBCO highlight just how crucial website design is to build credibility: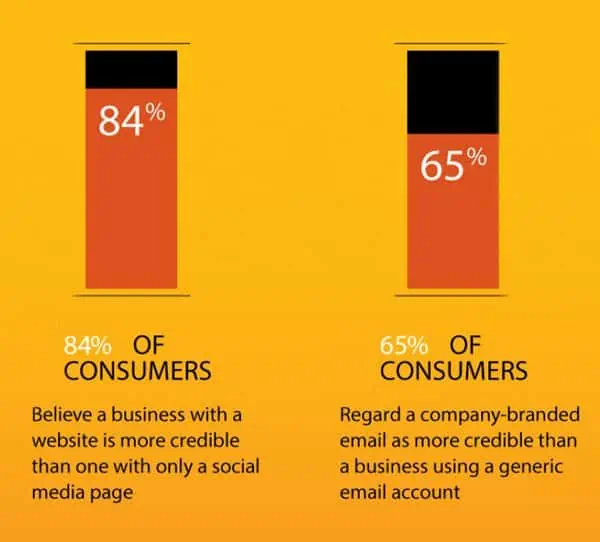 Starting with the first stat, 84% of people believe that a business has more credibility if it has a website than if it has a single social media page. Now, don't get us wrong. Social media marketing can do big things for your business. But as this statistic shows us, most people are going to trust your company less than they would if you only have a profile on Facebook or LinkedIn.
They want to see a website because they offer information.
The second stat is interesting, too, because it shows us that almost two-thirds of people (65%) want to see emails land in their inboxes from company-branded accounts. In other words, they want to be able to identify where an email comes from immediately and if it's worth their precious time to open it.
With the right website hosting (coupled with control over your site's domain name), you can use your email addresses to boost the credibility you already get from having a website.
Keep Your Bounce Rate Low
In the context of the website world, bounce rates have nothing to do with trampolines. It's the term we use to describe a user landing on your website, taking a quick look around, and then bouncing away to go check out another site.
You want to keep your bounce rates low (and improve the amount of time people spend on your site in the process) because people are more likely to buy from you if they spend more time on your site.
However, every industry has to deal with high bounce rates, as these stats from CXL show us: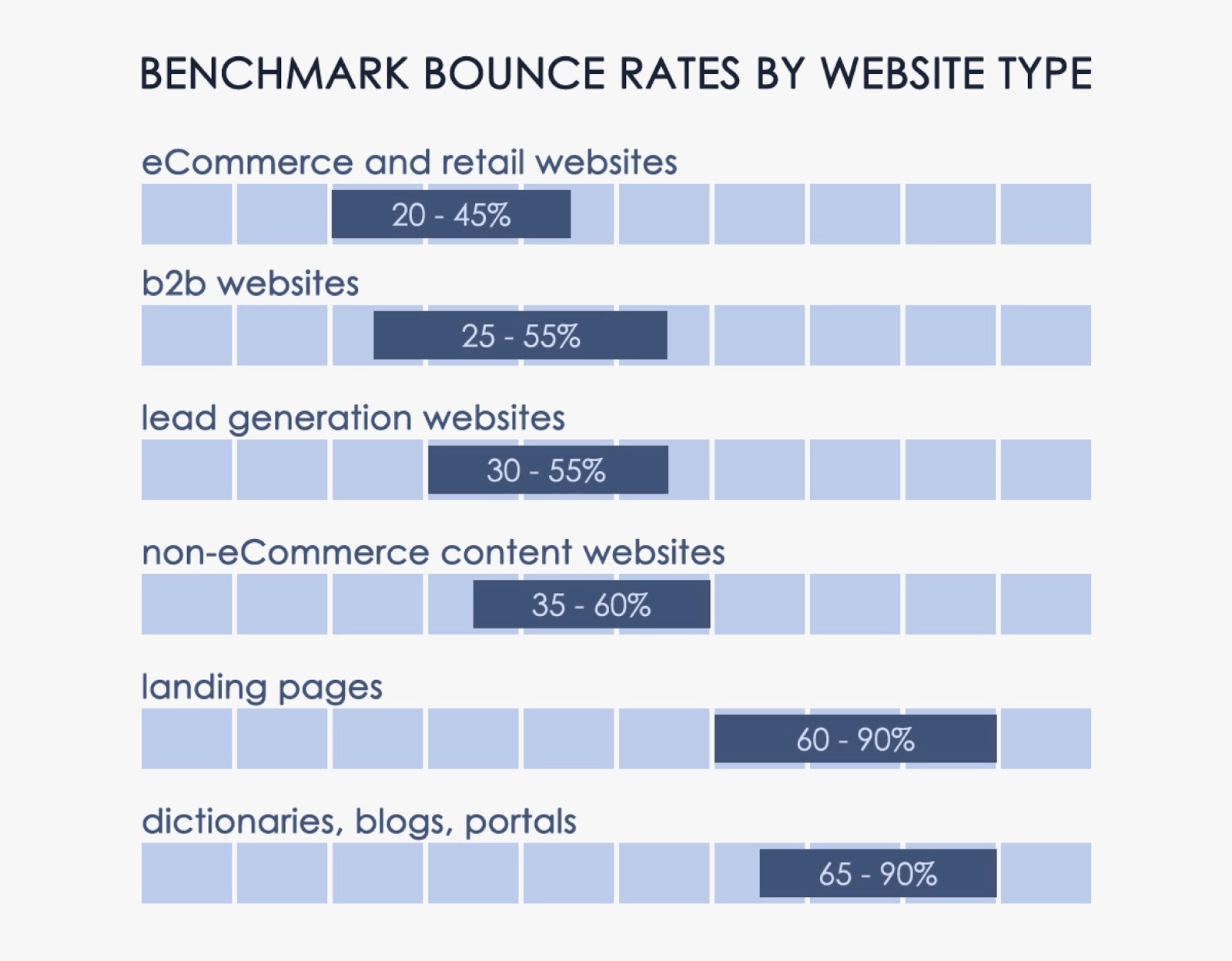 These benchmark bounce rates are high, even in the e-commerce sector, where we see average rates of between 20% and 45%. Get into landing pages, blogs, and online portals, and we start to see average bounce rates of up to 90%. For context, that means nine out of every 10 people that visit these websites bounce away almost immediately.
So, we come to a question:
What is it about digital experiences that cause people to bounce away from websites?
Crystal Clear Communications gives some answers with these stats: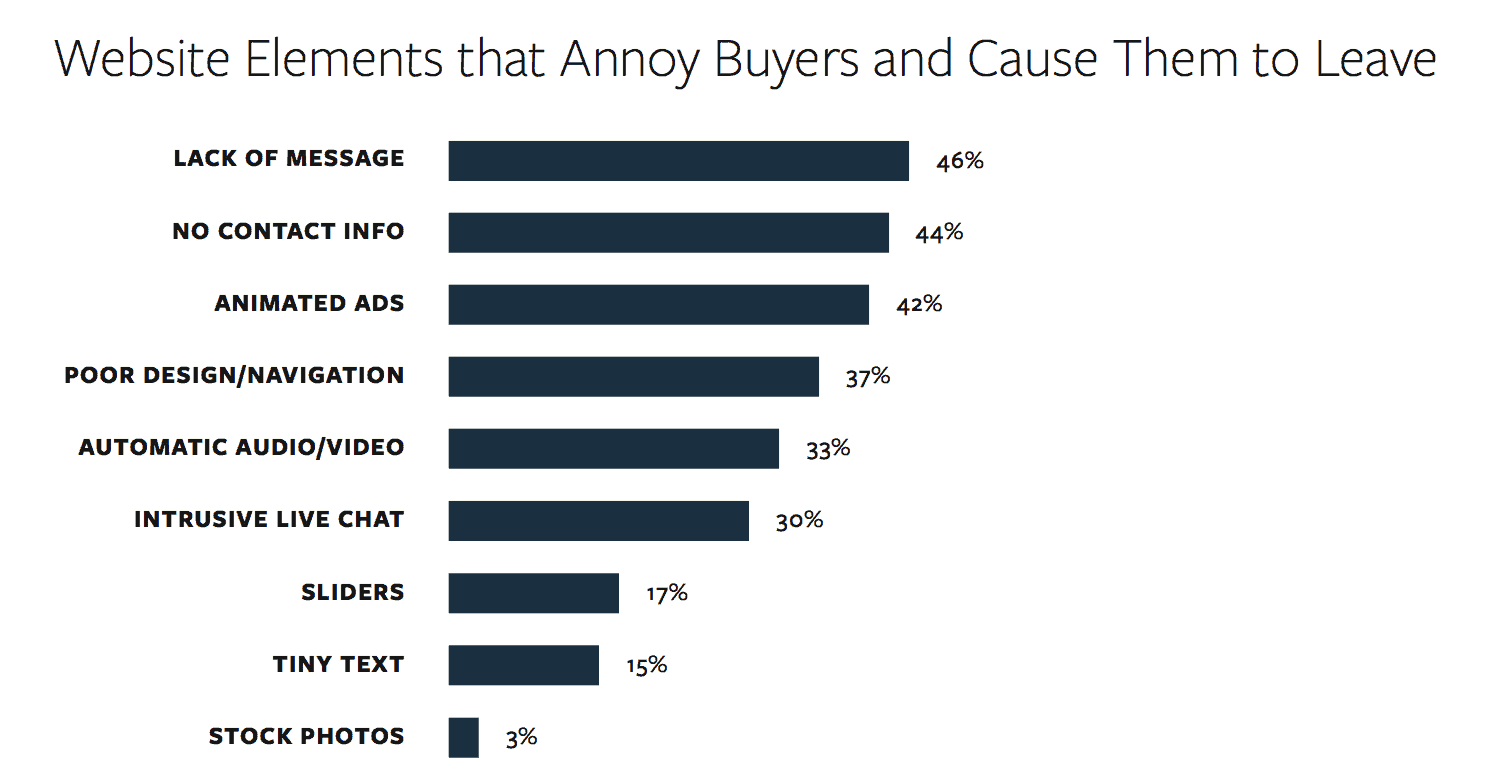 There are some major credibility factors mixed into these states, such as a lack of a cohesive message (46%) and no contact info (44%), causing people to leave. But if you go down to the fourth stat, you'll see that 37% of people will bounce away from a site if they take a look around and see that its graphic design, navigation, and overall look and feel aren't what they expect.
Web designers' jobs are simple – lower your bounce rates so you keep people on your site for longer. That's what NEWMEDIA does with its web design and web development services.
Generate More Leads (And Make More Sales)
Why do people visit business websites?
There's the obvious stuff, like gathering information about a company and its products, trying to find out how to contact your business, or simply learning as much as they can from a blog. But ultimately, people visit your website because they're at least a little interested in buying what you're offering.
But they're not looking to buy on the first visit, with Inc.com stating that 92% of customers are on info-finding sessions the first time they visit your website.
Now, what do you think happens if the potential client doesn't see what they want to see from the site? They leave, never to return, and you've just lost your chance at making a sale.
How does this have anything to do with web design? Take a look at these stats from ManyPixels: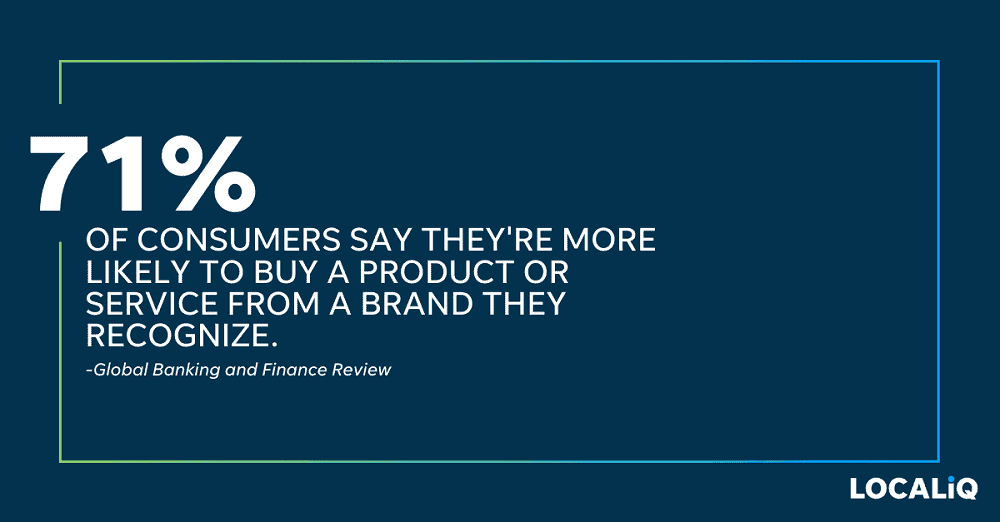 While all of these stats are interesting, it's the bottom two where we want to draw your attention. Nearly 90% of people say that if they see poor web design, they'll stop engaging with a website to the point where they'll definitely not buy anything from it. Furthermore, over a third of people (38%) say they're gone forever if they have a bad experience on a website. And that experience often comes down to something design-related, such as poor navigation.
Good web design is about so much more than making your website look pretty. It's about creating experiences that entice your client into believing (hopefully correctly) that your small business can offer the solutions they need.
Build Awesome Digital Masterpieces That Make a Great First Impression
Imagine that your friend has set you up on a blind date. You get dressed to the nines and leave the house ready to meet a brand-new person who might one day become the love of your life.
You walk up to the date, and your potential other half looks disheveled and unkempt. Their hair is a mess, their outfit doesn't work, and they give you a look that suggests they'd rather be anywhere else than on that date.
What are you going to do?
As much as we're taught that you should never judge a book by its cover, that first date is going to go poorly because the other person put no effort into looking the part.
They made a terrible first impression, which means there's no kiss on the cheek or a second date coming.
Apply this line of thinking to your online presence, and you can consider your potential customer's first visit to your website as your first date with them. You're looking to sell yourself as a potential (business) partner, which means you need to make a great first impression utilizing how your site looks, feels, and works.
And just like with dating, the first impression of a website matters. We'll leave these stats from Kinesis here to show you how crucial first impressions are in the online world: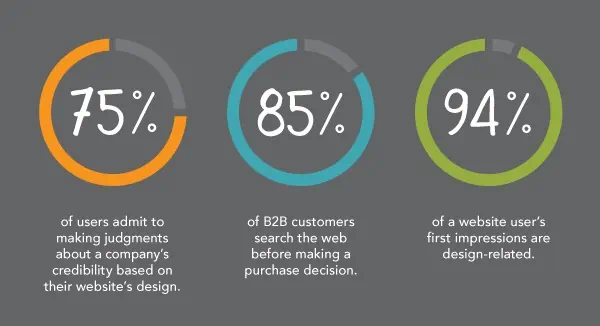 Maintain Brand Identity and Consistency
Imagine that a client types your company's name into a search engine. They're going to see much more than your website pop up in their search results, as that company name search should also pull up your social media profiles, reviews, and any articles related to your business.
Collectively, these results make up your online branding. And what the customer sees from this branding needs to align with messaging, color schemes, and the overall look and feel if they're going to trust that you are who you say you are and that you do what you say you'll do.
The point is that trust matters to your potential clients, as this chart from the conveniently named Marketing Charts shows us: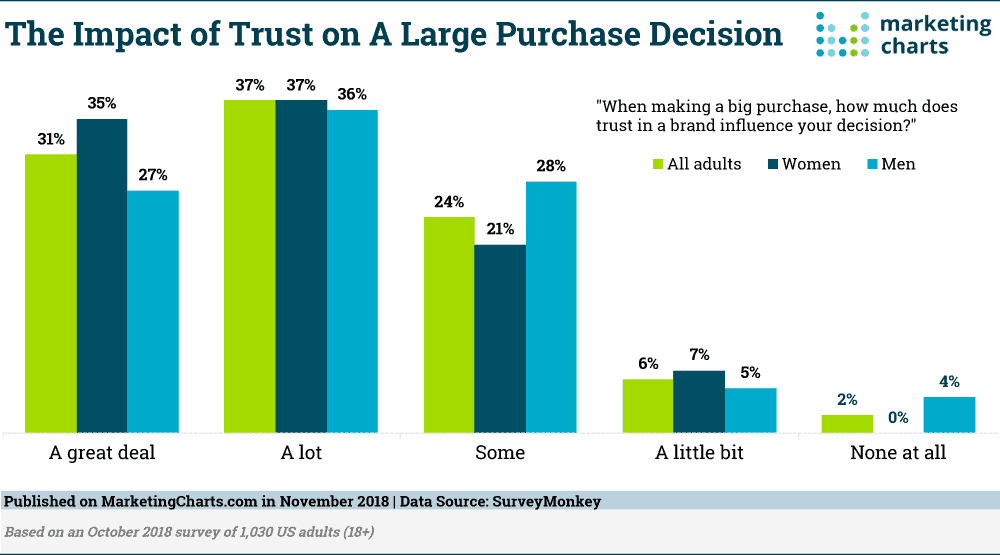 If we keep our attention on the "All Adults" section of the states, only 2% of people say that trusting a brand doesn't matter to them at all. The other 98% say that trust plays at least a little part in their buying decisions, with the majority (68%) saying it matters "A Lot" or "A Great Deal."
What do you think a customer's going to think if they see that your web design work, from the colors to the message, doesn't match what they see about your company elsewhere? Trust goes down, and your chances of making a sale fall off a cliff right alongside that lost trust.
The Services That NEWMEDIA's Web Designers Offer
We could bombard you with talk about how our innovative solutions help you to create a digital strategy that puts your business ahead of every company in Los Angeles (they do, by the way). But we know you want to get into the nuts and bolts of our web design services, so here's what we can do for you.
Give Your New Website a Boost With Digital Marketing
Having a stunning website is a great first step for boosting your business's online presence, but there are other things you need to do. If people don't know about your website, then the only people in Los Angeles who'll come to visit are the people who already know that the site exists, i.e., your existing customers and anybody who happens upon your marketing literature.
How about we expand your new website's reach with digital marketing strategies designed to put all eyes on you?
Social media has changed massively from the days when it was a small collection of platforms designed to keep people in touch with their friends. Today, social platforms offer marketing opportunities, as this chart from Smart Insights demonstrates: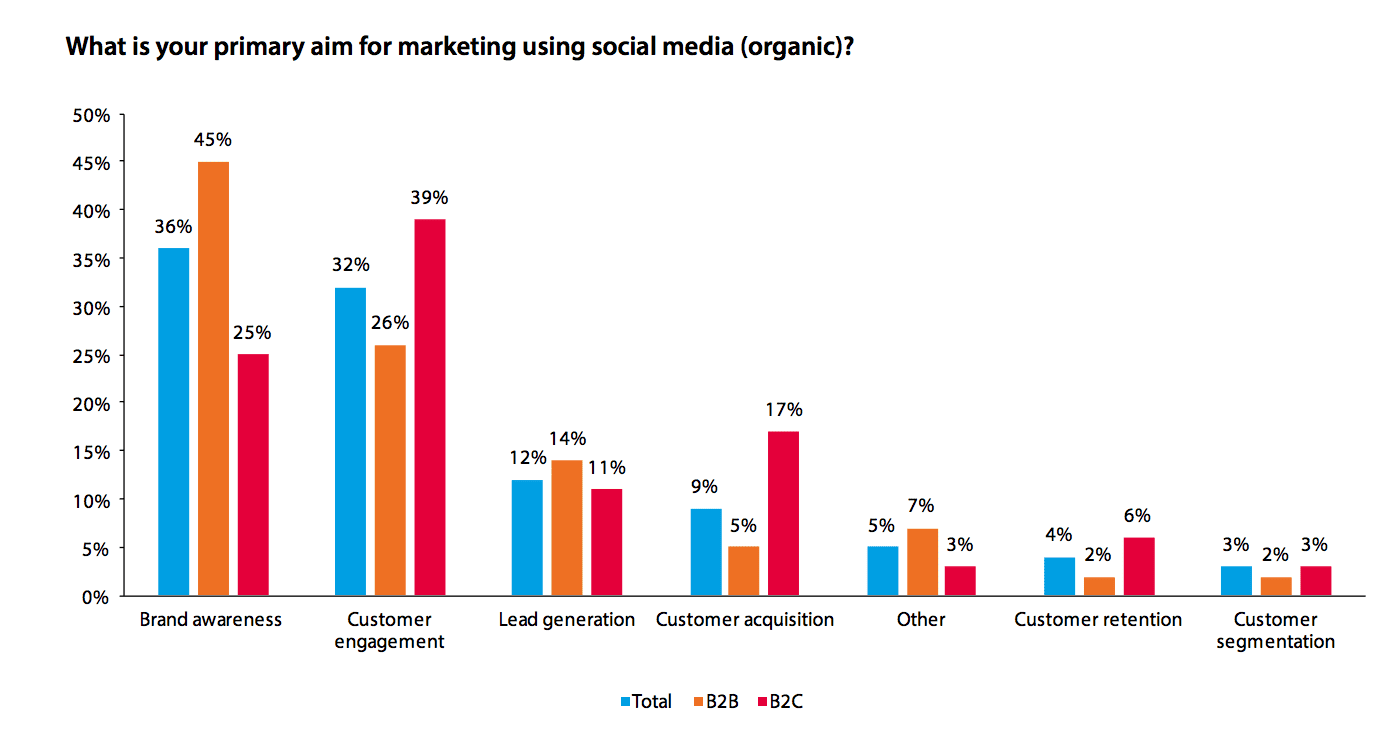 This survey of marketers in both the B2B and B2C spaces shows us that 36% of them use social media to build awareness of their brands. Almost a third (32%) use it to engage with their customers, while 12% say social media is a great way of generating leads, many of which get channeled from social media to their websites.
NEWMEDIA handles your social media marketing, so you can use Facebook, LinkedIn, Twitter, and the rest to get closer to your clients.
"Email is dead!"
We can't count the number of times we've heard people say that there's no point to email marketing anymore. It's an old technology, and people are more likely to send your emails to their spam folders than they are to open or reply to them.
At least, that's what some marketers would have you believe.
The reality is that email is as effective as it ever was, to the point where it's one of the best digital marketing strategies in terms of pure ROI: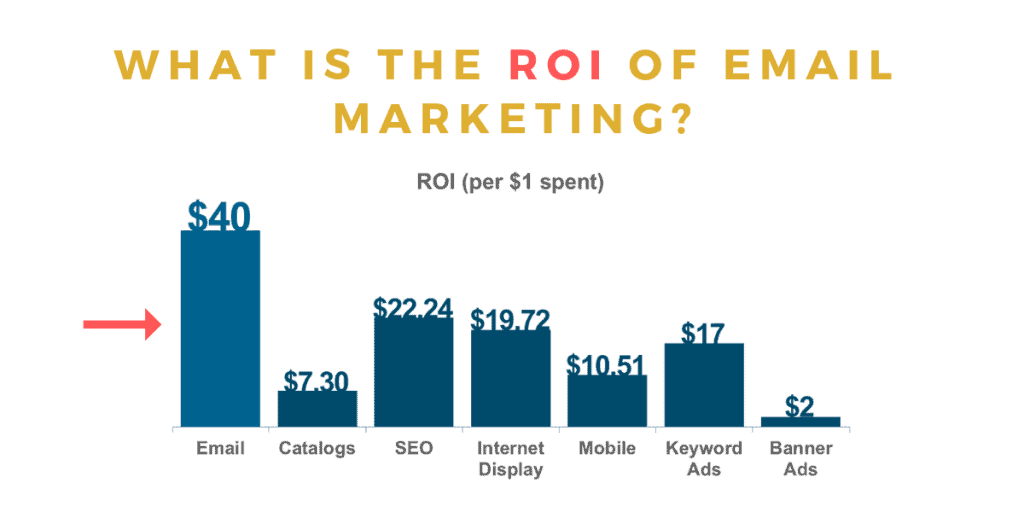 We don't know about you, but if we were told that we could make $40 for every $1 we spent on a marketing technique, we'd be all over that opportunity. That massive ROI is what you get with an email campaign from NEWMEDIA.
Search Engine Optimization (SEO)
When most people think about ways to get their website a step ahead of their competition, they tend to think of SEO. A practice that's as old as search engines themselves, SEO is all about doing the things that get you to the top of search rankings for the keywords your clients use to search for your company's products.
We could break our SEO offering down into the various things we do, from the on-site stuff to the behind-the-scenes technical work that gets your site in front of your customers' eyes. But we can talk about all of that in person. For now, we'll just leave these stats here, which show just how powerful SEO is as a lead-generation tool: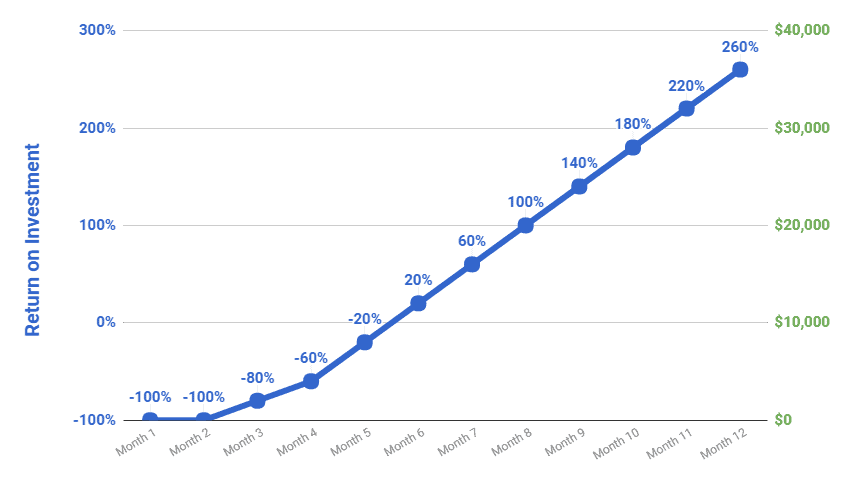 This chart from Mike Khorev shows us two things:
SEO requires a long-term investment.
That long-term investment pays off, with a good SEO campaign generating at least a 260% ROI after 12 months.
If we activate our math brains for a moment, this chart suggests a $38,000 investment into SEO for a 260% return. Multiple 38,000 by 2.6, and you get $98,800. And the best part is that the ROI keeps going up as you invest more time and money into search engine optimization.
You can't have a great website without the content to match. If we return to the little dating analogy we used when talking about first impressions, your web design is all about how you look, while your content is your company's personality.
That personality has to sparkle.
And if it does, you'll see massive ROI from the words on your website's pages, as these stats for the real estate industry demonstrate: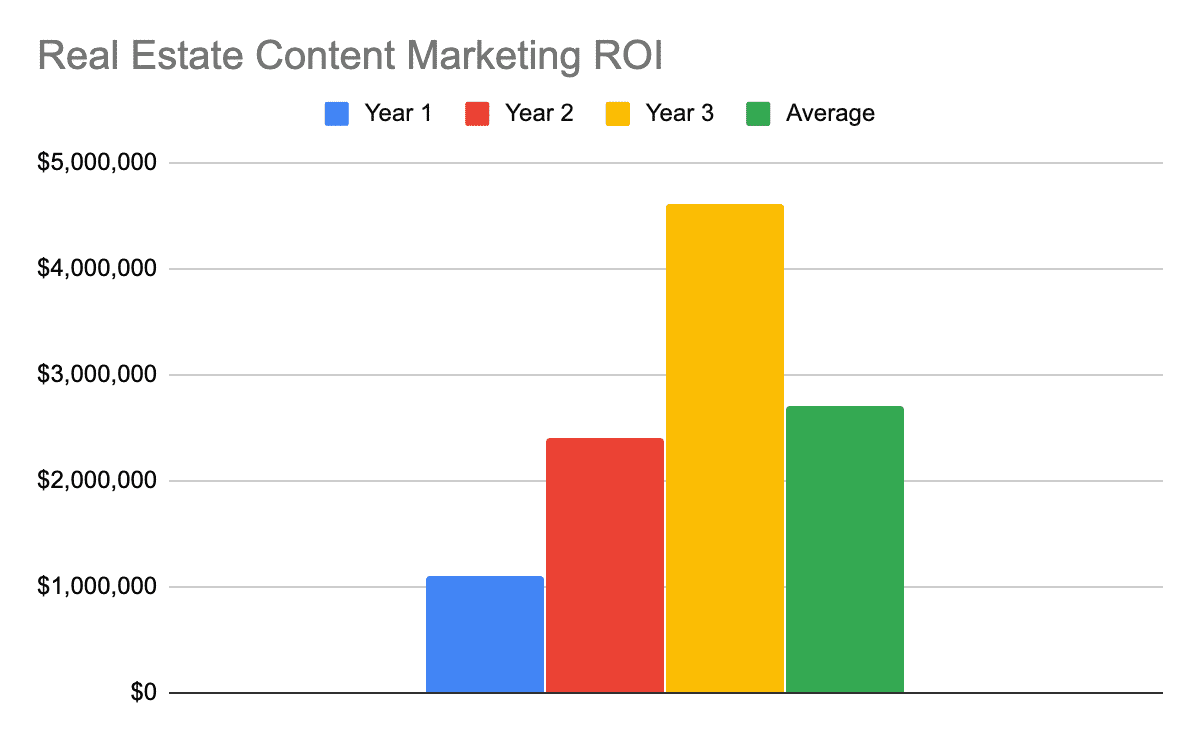 According to First Page Sage, content marketing delivers an average of just under $3 million per year over a three-year period, at least for real estate companies. While the numbers may not perfectly align in your industry, the message is simple – content marketing works.
NEWMEDIA writes great content, so you don't have to.
Work With LA's Top Designers on Your Web Design Project
We've delivered a lot of information about web design and digital marketing on this page. But we still need to answer the most important question – why should you choose NEWMEDIA as your team of web designers?
We can give you four reasons.
But don't just take our word for it
Our Recognitions Speak for Themselves
ranks NEWMEDIA a Top 1% Digital Agency in the United States
ranks NEWMEDIA a Top 1% Global Leader Digital Agency.
ranked NEWMEDIA's work the #2 Global Award Winner (and they ranked Twitter #3).
ranks NEWMEDIA among its fastest-growing companies, 4 years in a row.
Don't be confused by the many imitators, with names that look and sound alike - there is only one, original NEWMEDIA.COM - helping clients grow their businesses since 1996.
The B2B ratings and reviews site Clutch ranks NEWMEDIA as a top 1% digital agency. We're three-time National Excellence Award winners between 2019 and 2022, plus Business Journal calls us the leading global digital agency.
No matter what your business does, our digital agency can deliver. Whether you need mobile app development, a complex e-commerce website, or a stunning site to show off your graphic design portfolio, NEWMEDIA can deliver.
We've worked on over 4,000 web design projects, from major brands like CBS Television and the YMCA to small Los Angeles businesses trying to get a foothold in the digital space.
The new Delta Sky Club website portal, designed and developed from scratch by NEWMEDIA, allows Delta passengers who go online in any of their Sky Club lounges across the U.S. to quickly get news, weather & stock market information, in addition to tracking flights on any airline (not just Delta!), searching directly in Google, and getting maps and driving directions to/from any address on Earth.
NEWMEDIA Los Angeles, in collaboration with Sterling-Rice Group (SRG), built a new website for the Almond Board of California under an aggressive development timeline. We built a multi-language website for them while ensuring a consistent user experience by bringing all four existing websites into a single universal system. Our team of experts delivered this mammoth project even after the deadline was shortened by four weeks.
The Six Flags team reached out to NEWMEDIA for a complete website redesign and multi-site ecommerce web development. We redesigned the website to change its complete look and feel and organized content into categories and subcategories to simplify content discovery for visitors. Over the course of the project, we worked in close coordination with the Six Flags team to deliver the website quickly before their parks reopened.
PostNet approached us to completely redesign all their websites, including those of franchisees. We developed a fresh responsive website for them to offer a consistent browsing experience to visitors irrespective of the screen size of the device they use to access the website. Additionally, we developed a tool to help visitors find their nearest PostNet center. Finally, we designed the 300+ franchise websites for them with local SEO and franchise SEO.
YMCA (now "The Y") is an organization that we've all heard of and/or been a part of at one time in our lives. YMCA of Metro Denver came to us for a fresh website design that would communicate their mission of being for youth development, healthy living, and social responsibility. Even more exciting, they had just had a brand refresh and this was the chance to support that refresh with a complementary website.
When CBS Television was producing the show that came to be called Haystack Help, they needed a complex yet easy to use website application to direct the TV viewers to visit, and their search for a Denver website developer led them to NEWMEDIA. Initially, prior to contacting NEWMEDIA, they had selected another web development partner for the project. Then, there was a problem…
LET'S GROW YOUR BUSINESS TOGETHER
Don't get locked into working with a company that claims to offer Los Angeles web design but doesn't even have a presence in the city. With NEWMEDIA, you get web designers that are in LA. Why not come visit our offices at: Figueroa at Wilshire, Downtown 601 South Figueroa St. Suite 4050, Los Angeles, CA 90017.

If you want to talk to us before you meet us, you can also call 212-330-3373 or send us a message online at info@newmedia.com.