Work with one of the top digital marketing agencies to create an indomitable online presence.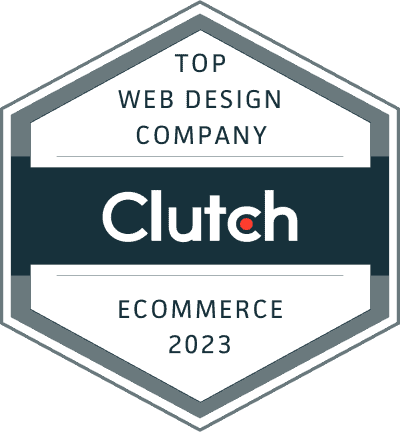 Top 1% Global Leader Digital Agency
Ranked by Clutch 2023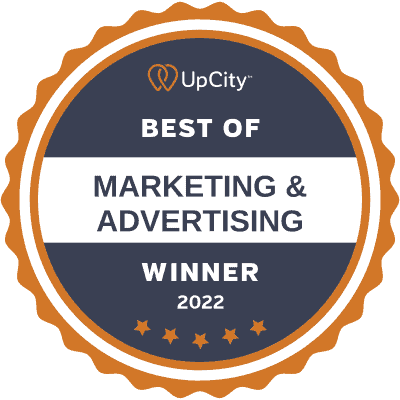 Top 1% Digital Agency in United States
Ranked by UpCity 2022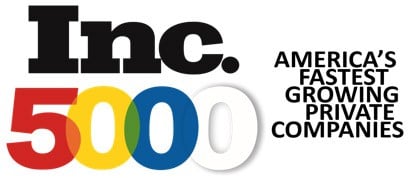 Fastest-Growing Companies in the USA
4 Years in a Row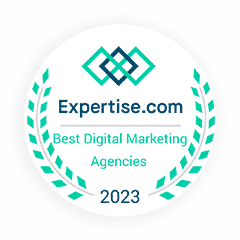 Top 1% Best Digital Marketing Award
Ranked by Expertise 2023

#2 Global Award Winner
Ranked by MASHABLE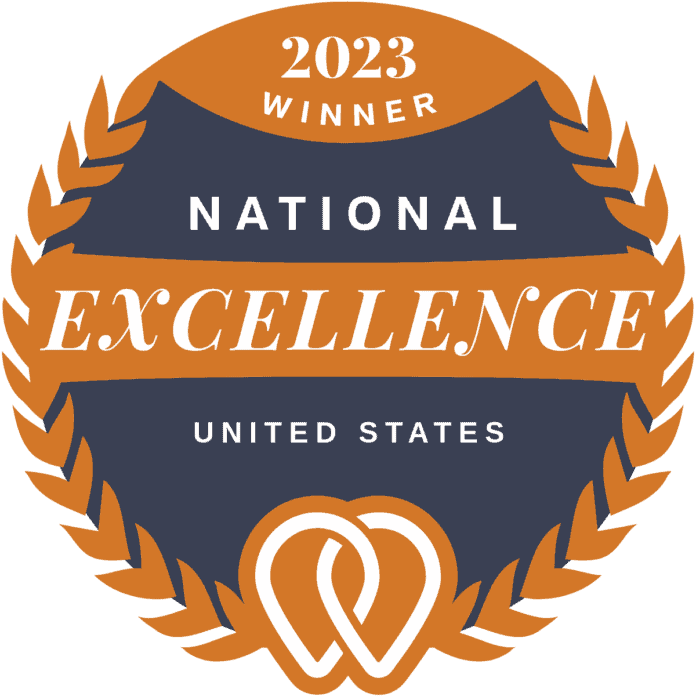 Top 1% Award of Excellence Winner
Years 2020, 2021, 2022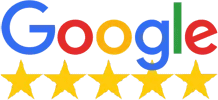 500+ 5-Star Reviews in Google
Ranked by Our Customers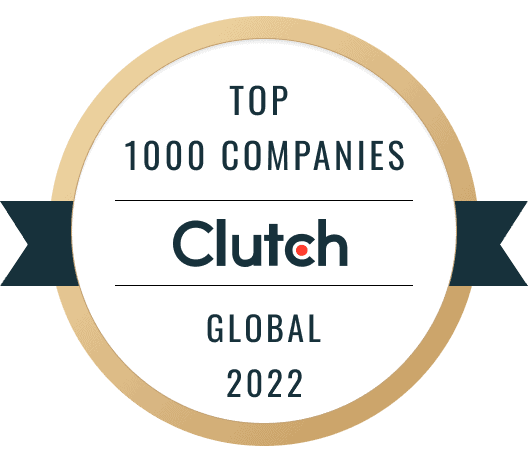 Top 1000 Global Digital Agency
Ranked by Clutch 2022

#1 Global Digital Agency
Ranked by Business Journal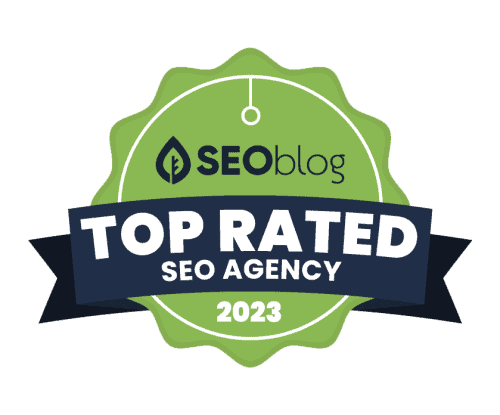 Top Rated SEO Agency
Ranked by SEO Blog 2023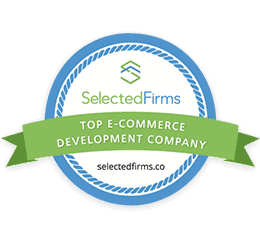 Top Ecommerce Development Company
Ranked by Selected Firms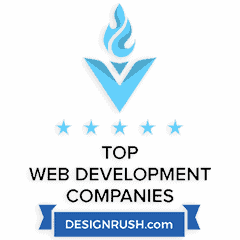 Top Web Development Agency
Ranked by Design Rush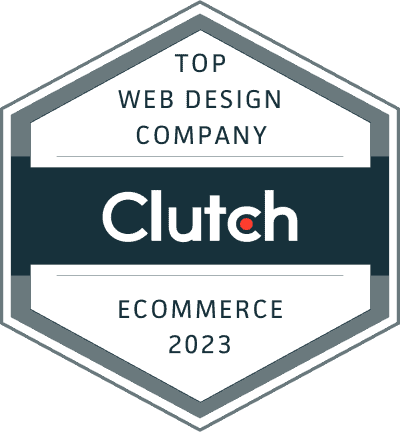 Top 1% Global Leader Digital Agency
Ranked by Clutch 2023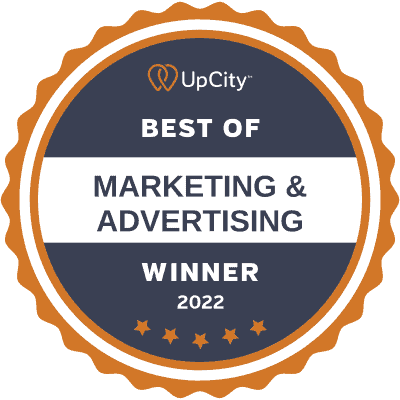 Top 1% Digital Agency in United States
Ranked by UpCity 2022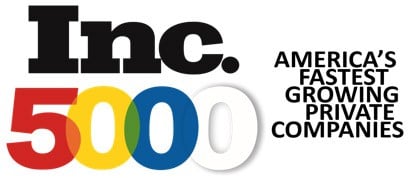 Fastest-Growing Companies in the USA
4 Years in a Row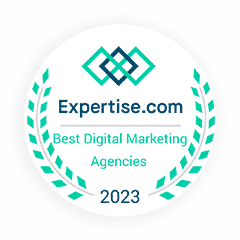 Top 1% Best Digital Marketing Award
Ranked by Expertise 2023

#2 Global Award Winner
Ranked by MASHABLE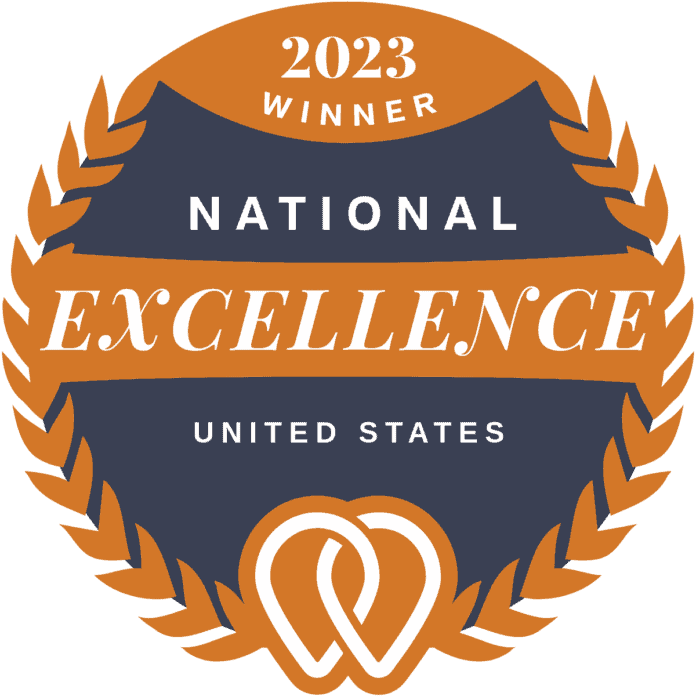 Top 1% Award of Excellence Winner
Years 2020, 2021, 2022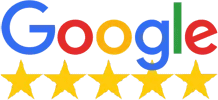 500+ 5-Star Reviews in Google
Ranked by Our Customers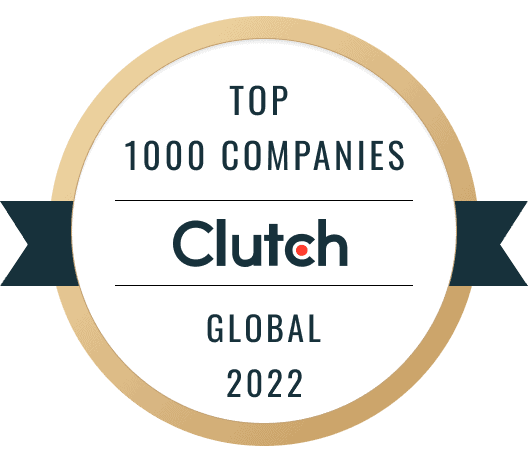 Top 1000 Global Digital Agency
Ranked by Clutch 2022

#1 Global Digital Agency
Ranked by Business Journal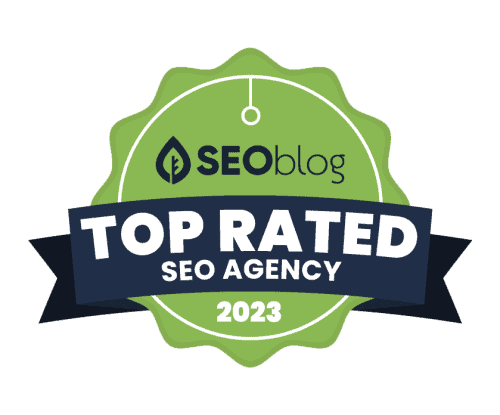 Top Rated SEO Agency
Ranked by SEO Blog 2023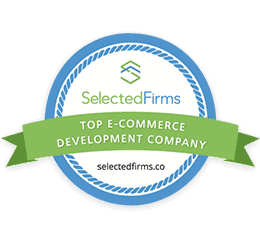 Top Ecommerce Development Company
Ranked by Selected Firms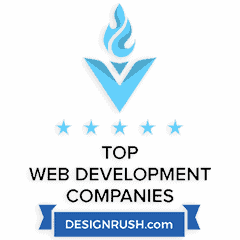 Top Web Development Agency
Ranked by Design Rush
Washington D.C. Digital Agency
Develop proper digital strategies that will put your company in the spotlight.
In other words, a business needs to appear high on search engine results pages to attract as many new customers as possible. Simply put, online visibility translates directly into sales.
What do these statistics mean for your Washington, DC, business?
The lesson is relatively straightforward: You need to develop proper digital strategies that will put your company in the spotlight. However, coming up with successful digital marketing campaigns is very challenging for business owners or managers on their own.
There are numerous moving parts that a single marketing manager can't juggle alone.
Imagine having to handle your site's WordPress development, web design, and social media marketing at the same time. Then add marketing techniques like pay-per-click and SEO on top of all that.
Each of those tasks would require a marketing manager as a single person would quickly get overwhelmed.
Furthermore, local businesses need a localized approach. If you're running a company in Washington, DC, you want to work with someone who understands the area and its market.
That's why you'll need help from a Washington, DC, digital marketing firm. We'll explain why NEWMEDIA is the ideal choice for your digital marketing needs. But first, let's see what a digital marketing company does and how your business can benefit from a full-service agency.
Washington, DC website design, UX, digital development and marketing agency
INCREDIBLE PRODUCT MEETS IMPECCABLE DESIGN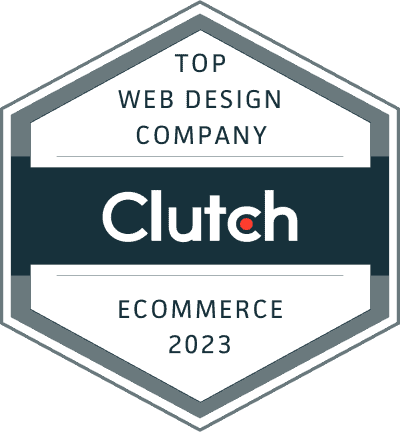 Global Leader Digital Agency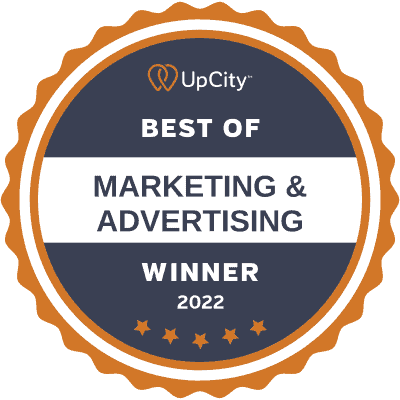 Digital Agency in United States
Digital marketing agencies provide many services geared towards promoting your business online. Some of the most important aspects of digital marketing services include the following:
Digital strategy development
Search engine optimization (SEO services)
Pay-per-click (PPC) advertising
Content marketing
Branding services
Web design and web development
Social media marketing
Graphic design
Email marketing
Digital Strategy Development
Developing a digital strategy is the primary task of every modern digital marketing agency. This starting stage includes thorough market research, like looking into relevant keywords, market trends, and customer behavior.
The rest of your marketing efforts will depend on the strategy. Set it up correctly, and many processes will go along seamlessly.
When a marketing company outlines a strategy, it accounts for all other elements that will make up future campaigns. Getting this critical first step right is important because digital marketing aspects like content, web design, social media marketing, and others are often connected to each other.
Simply put, if one aspect doesn't fit the complete strategy, others will need to be changed or even scrapped completely. A sound strategy will make the difference between achieving marketing success and scrapping everything to start from scratch.
Search Engine Optimization
Search engine optimization is largely a function of content marketing. This aspect of digital marketing involves content production, web design, and elements of web development.
When it comes to content, keyword research will be essential for search engine optimization. Relevant keywords should be included throughout your web copy to increase your rating on the search engine results page (SERP).
Local search engine optimization may be one of the most important aspects of your digital strategy. As Brightlocal reports, this type of SEO service is the second largest channel for attracting customers, right after word of mouth: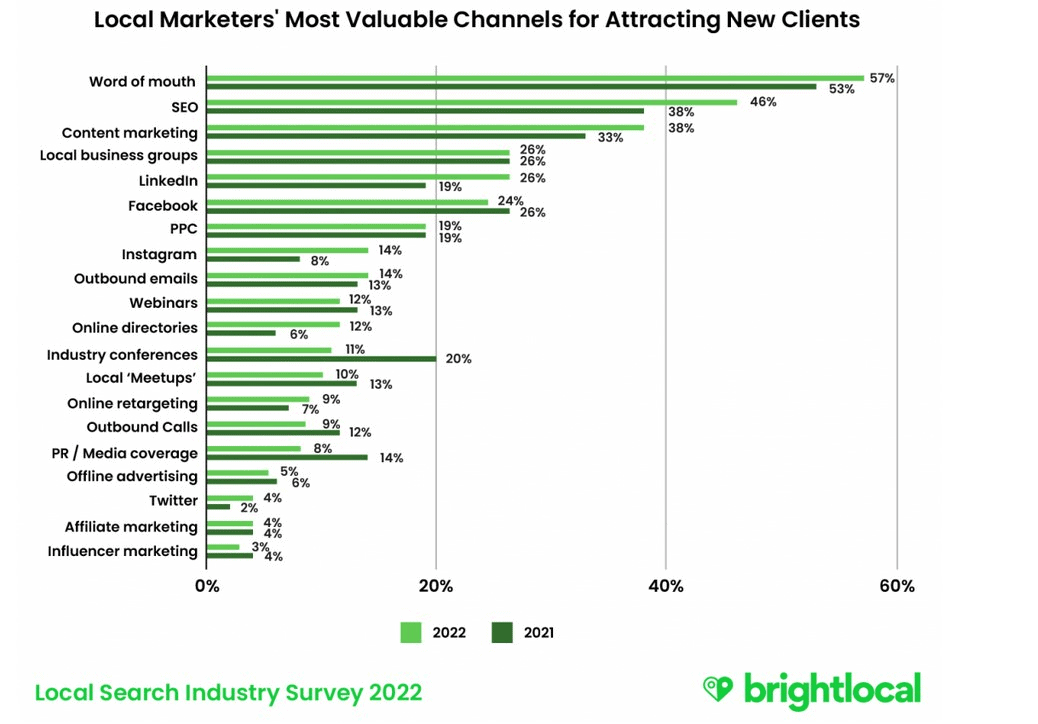 In terms of web design and web development, sites with images, videos, backlinks, and other details have a better chance of rating high with search engines. Professional digital marketing companies never forget about these aspects of search engine optimization.
Pay-Per-Click (PPC) Advertising
Pay-per-click or PPC advertising consists of strategies related to paid ads. This digital marketing method can be a part of search engine marketing or function as an aspect of social media marketing. These two approaches will often work best side-by-side.
However, paying for an ad isn't the only aspect of pay-per-click that requires the attention of digital marketing agencies. The purchased ads need to be monitored and adjusted for better performance.
Regular monitoring and analysis are necessary for pay-per-click campaigns. As soon as it's determined that an ad is underperforming, the agency can find the reason and introduce the necessary changes.
Content marketing is among the most widespread techniques used to promote businesses online. As mentioned when talking about SEO, this digital marketing aspect involves more than crafty keyword use.
Digital marketing agencies need to come up with regular, fresh content creation ideas to produce well-written copies that attract potential customers and keep them on the website. Content marketing is primarily about producing relevant and engaging articles and blog posts. If done right, it will boost engagement and help in conversion rate optimization.
Moreover, the content needs to be natural and authentic. Besides being there to draw in new potential clients, your content has another vital purpose: creating (and retaining) loyal customers.
Quality content can drive conversions and elevate your brand to the status of a household name. However, your copies should also add value and provide interesting information. The same applies to other content types like video, audio, and graphical content.
After all, dull content is a sure way to get your website visitors to bounce, and that's definitely not the result you want.
A marketing agency can produce different types of engaging content, including:
Web pages
Infographics
Podcasts
Paid ad copies
Social media posts
Blogs
Video scripts
Creating a strong brand identity is a vital marketing strategy for your Washington, D.C., digital marketing company. This aspect involves many facets of your communication with potential customers.
Building a solid brand means nailing your design and messaging. However, it also includes raising brand awareness and maintaining a spotless reputation. In that regard, public relations are paramount, which is why top digital marketing agencies always offer specific services for reputation control.
It should come as no surprise that building a brand is a complex task. The process includes coming up with a logo and a tagline – the obvious elements that we notice first. Yet, those are mere basics.
A marketing firm also needs to come up with imagery and graphical elements that differ from the official logo but carry on the brand's theme. A similar principle extends to colors. Established brands rely on persistent color schemes to stay recognizable even when their logos aren't prominent.
Typography is another vital element of quality branding. Coming up with lettering that tells the story of your brand just as much as the actual words is a challenge, but one that further reinforces your overall image.
Finally, marketing agencies often have the task of shaping a business's bio. Unlike a common info page, the company bio needs to tell a story and provide an overarching narrative about the brand's mission and values.
Professional marketers can combine all those elements and offer a coherent image of brand identity. The better this job is done, the more people will become aware of your business and what it represents.
Web Design and Web Development
The purpose of digital marketing is to bring people to your website. However, even the best digital marketing company in the world won't be of much help if your site isn't made properly. That's where web design and web development departments come in to create websites that convert effectively.
Your digital marketing agency should include these facets in its full-service offer. Quality web design will work hand in hand with other techniques, serving as a powerful promotional and conversion tool.
Mobile compatibility will also be a vital part of web design and development. As an extension of this principle, your digital marketing agency might also provide mobile app development services.
Social media marketing has been a relevant market factor for years. With advanced tools and analytics, as well as the abundance of customer data, social media presents an excellent opportunity to showcase your products and services.
A quality digital marketing agency in Washington, DC, should be able to set up a social media presence for your business using all of the available tools. This may include aspects of content marketing, media planning, and public relations.
Acting as your own social media marketing project manager will likely be overwhelming. Yet, professional digital marketing companies should have no issues handling this complex task.
Social media can have a massive impact on brand recognition. According to statistics from Sprout Social, more than half of customers become aware of a particular brand through their favorite platform: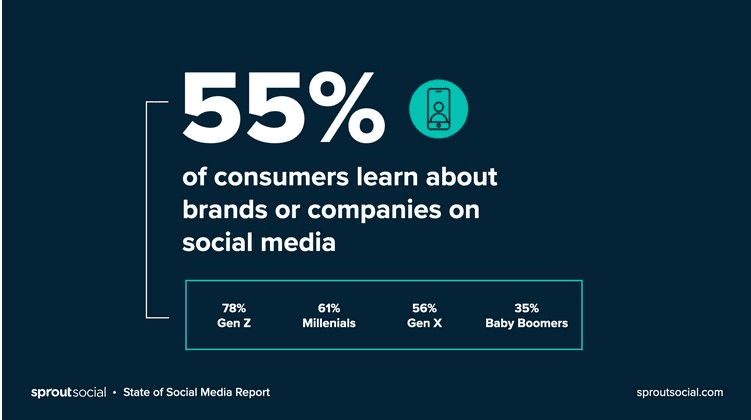 Graphics have become a necessity in marketing long before the digital age. In the modern market, they're absolutely crucial as audiences get turned off pretty fast when faced with a bland wall of text.
Quality graphics are the staple of efficient web design, branding, and other marketing aspects. A digital marketing agency worth its salt will pay as much attention to graphic design as services like search engine optimization or content marketing.
Many potential customers decide whether they'll engage with a brand or not depending on what they see on the company's website. That's why quality graphic design can impact the bottom line quite significantly.
Email marketing consists of creating tailored email content and sending it to potential customers. Although it may seem very straightforward, this marketing method requires plenty of skill and attention.
First, the content needs to be expertly written. This job is better left to email marketing professionals since the content their clients create may easily miss the mark. Second, a database is necessary to provide relevant contacts for the campaign.
Marketing agencies in Washington, DC, will have the means to do email marketing properly. As experts in the field, they can maximize their chances of success by tailoring the message and sending it to all the right addresses.
Advantages of Using Washington, DC Digital Marketing Services
Hiring a marketing agency in Washington, DC, comes with numerous benefits. One of the biggest advantages is certainly that digital marketing agencies represent a cost-effective solution.
Agencies provide various services to a client, saving them time and money, especially in the long run. A single agency can take care of social media marketing, email marketing, web design, media planning, public relations, and more.
Compared to in-house solutions, hiring an agency will be more affordable. It will also provide reliable results without going through the extra expense of training employees for marketing tasks.
On a similar note, it's much better to find agencies in Washington, DC, that provide a complete service. Having all the marketing efforts coordinated by the same organization will prevent miscommunication and streamline the marketing processes.
Furthermore, professional agencies in Washington, DC, can improve marketing efforts in the local market. Local services are essential for reaching customers, generating leads, and converting them into clients efficiently.
A Washington, DC, digital marketing agency will also possess a crucial trait: expertise. Professional agencies in Washington, DC, have the know-how to provide premium marketing services.
Better yet, the agency will likely fill any gaps in marketing knowledge, making your team more efficient. In other words, your employees may provide better work results while your marketing makes sales thrive.
Creativity will be another upside. More people on the job will mean more ideas and productive discussions about the direction of your campaigns. Plus, accountability will be easier to achieve with particular divisions dedicated to specific marketing tasks.
Getting the help of a marketing agency in Washington, DC, will also greatly improve daily tasks. Many facets of digital marketing, such as social media, SEO, and content creation, require daily engagement, which puts additional strain on your company's resources.
But if you entrust those tasks to a professional agency, your employees won't need to take time away from their workload. Instead, your regular operations will run simultaneously with marketing.
Your Washington, DC, agency can also offer valuable feedback on the marketing work done so far. Doing things the same way may become a habit, leading businesses to become complacent. An outside objective view can break up that atmosphere and refresh your viewpoint.
In terms of business aspects, a Washington, DC agency will, of course, help set up your marketing campaigns and the overall market approach.
Creating content will undoubtedly be one of the agency's most valuable contributions. Whether you need to develop a blog page or publish white papers, your agency will know precisely how to write copies that will resonate with your audience.
The agency will also be able to assess your creative strengths and determine how they can be used to drive your business to success.
Companies may have various assets in place but fail to achieve the expected results. That's where a marketing company comes in handy to evaluate and arrange those assets into efficient strategies.
Your Washington, DC, agency can also work within the market, keeping track of what your competitors are doing.
Competitor research is critical if you want to create a profound market impact. There's plenty to learn from analyzing the strategies of other businesses in your space and learning what works and what doesn't.
Sometimes, you'll find excellent methods to emulate. In other cases, you'll understand what to avoid when tackling your audience. Either way, monitoring your competitors and their activities will help you get on the right path, and your Washington, DC, agency will help you do just that.
Affiliate marketing is another aspect where the agency can be helpful. Affiliate marketing is a potent tool if used correctly. However, identifying the right opportunities for this marketing method isn't always easy.
Professional digital marketing agencies excel in locating such opportunities and connecting local businesses that can help one another.
Automation and Proficiency
Besides taking the brunt of the marketing work on itself, the Washington, DC, agency of your choice will also utilize a slew of automated solutions to make processes even easier.
With proper automation, you won't need to worry about whether particular marketing tasks are getting done. In other words, sending emails, managing client data, and analyzing your site performance won't require daily busy work. Those jobs, along with many others, can be automated.
Finally, your Washington, DC, digital marketing experts will have a pivotal role in critical moments for your business. For instance, organizing an event or launching a new product will require additional effort that common marketing practices might not cover.
But with professionals by your side, all such activities will be handled without a hitch.
When everything is considered, hiring a Washington, DC, agency will pay off in numerous ways. Yet, if you want the best results possible, you can't go with just any agency in the Washington, DC, area.
You'll need the best of the best, and NEWMEDIA is just that. Let's look at what makes our marketing agency an ideal choice.
How NEWMEDIA Digital Marketing Helps Businesses
NEWMEDIA is a full-service digital agency, which means we can help your company tackle every aspect of the online market. Our comprehensive digital marketing services include everything from digital strategy development to public relations and social media management.
Developing a digital strategy starts with assessing particular business needs. Our digital marketing agency is dedicated to solving any marketing issues and coming up with the most efficient solutions.
Our entire team can envision campaigns of any complexity, from straightforward strategies to elaborate market approaches. We'll look at your situation and devise solutions that will address all pain points and improve your online standing.
Then, once your digital strategy is in place, NEWMEDIA can start implementing it step by step.
Website Development With Superior User Experience
User experience is paramount for the success of your website. Crucial UX factors like site loading speed can significantly impact bounce rates, i.e., the number of visitors that leave your website before exploring its content.
In terms of speed, differences between high and low-performing websites can be drastic. This fact is illustrated by the following graph from Semrush: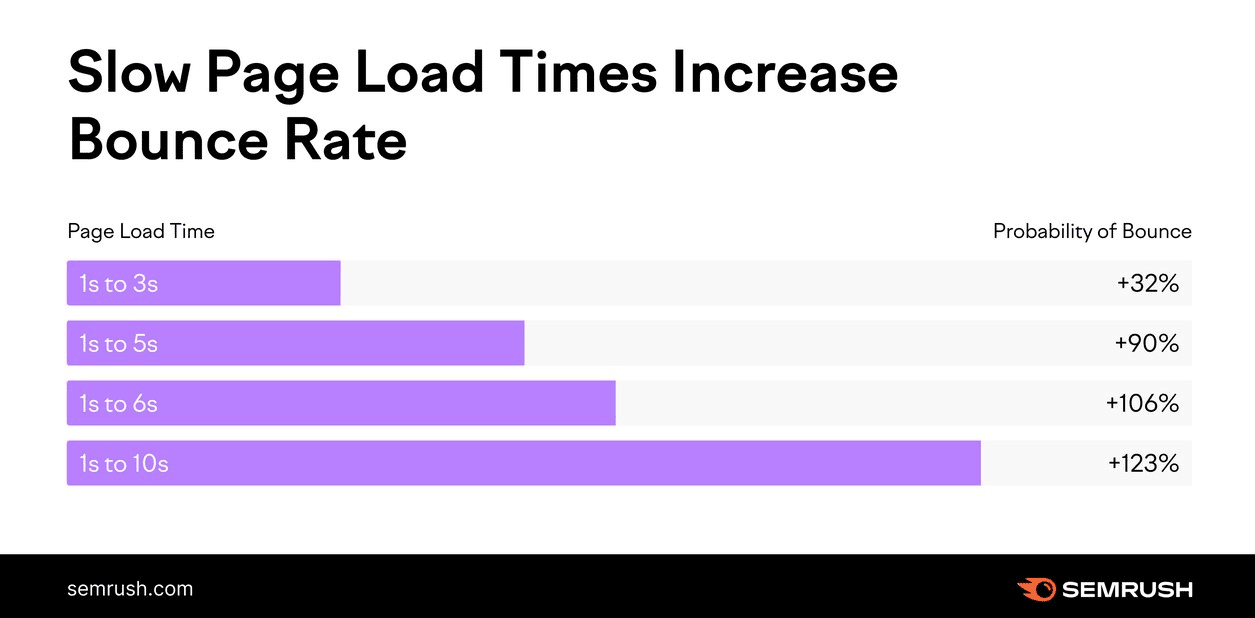 Of course, speed isn't the only aspect that impacts site performance. Design features, ease of use, and overall functionality are vital for user experience, too. NEWMEDIA's in-house team can handle web design and web development tasks to create appealing, responsive websites that will attract and retain more clients.
As your digital marketing agency in Washington, DC, NEWMEDIA can set up efficient pay-per-click advertising to improve engagement and promote your offers. Our campaigns include search engine marketing on the most powerful platforms like Google, Facebook, and Microsoft.
NEWMEDIA can keep your paid ads relevant and more efficient in the long run. As a result, your Washington, DC, business will have a better return on investment and increased benefits from search engine and social media marketing.
Global and Local Search Engine Optimization
When it comes to search engine marketing, nothing is as efficient as search engine optimization. SEO represents a number of techniques that improve your site's standing with Google and other search algorithms.
If you're looking for marketing agencies in Washington, DC, that specialize in search engine optimization, NEWMEDIA is the best choice. Our digital agency performs website and content optimization with proven favorable results in terms of Google Analytics and sales results.
Social media advertising represents one of today's businesses most powerful revenue drivers. The importance of social media marketing is apparent when you consider the rising trend of ad spending on the world's leading platforms. Here's a chart from Statista showing the rise in marketing expenses: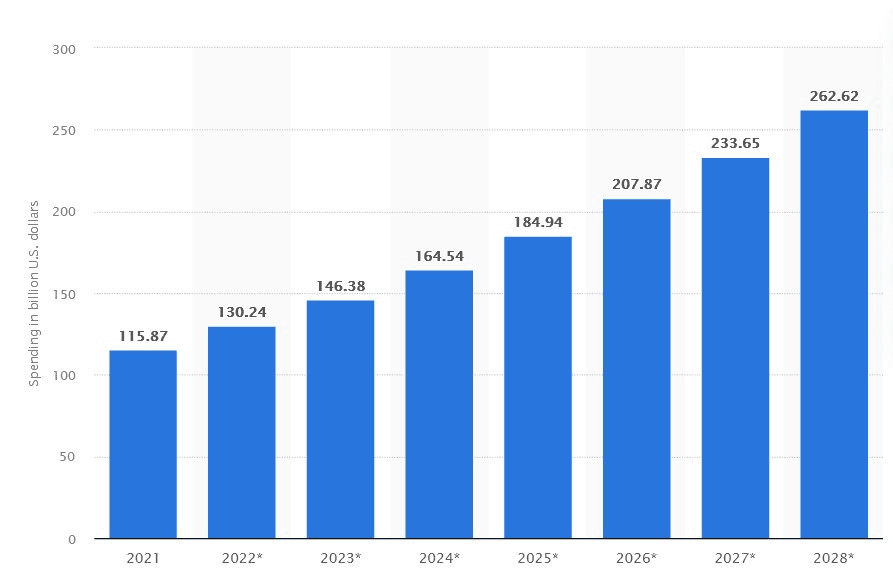 NEWMEDIA creates social media campaigns based on paid ads and other methods. Our team can boost your presence on platforms like Facebook, Instagram, and Twitter to attract more potential customers. Plus, we manage social media to ensure your business page is on par with the leading standards and best practices.
Choose NEWMEDIA as Your Digital Marketing Company
Top digital marketing agencies provide several different services in a single package. NEWMEDIA delivers digital marketing services holistically, fulfilling various roles simultaneously.
But don't just take our word for it
Our Recognitions Speak for Themselves
ranks NEWMEDIA a Top 1% Digital Agency in the United States
ranks NEWMEDIA a Top 1% Global Leader Digital Agency.
ranked NEWMEDIA's work the #2 Global Award Winner (and they ranked Twitter #3).
ranks NEWMEDIA among its fastest-growing companies, 4 years in a row.
Don't be confused by the many imitators, with names that look and sound alike - there is only one, original NEWMEDIA.COM - helping clients grow their businesses since 1996.
Our experts will take care of tasks that would otherwise require you to hire multiple other companies, including:
Web design
Web development
Software development company
Content marketing
Creative agency
Consulting firm
Email marketing
Paid media
Public relations
Social media marketing
At NEWMEDIA, we work closely with our clients to find their ideal target audiences and help small businesses generate leads and achieve their business goals. Our digital services can change your company's performance and significantly increase revenue.
We use a data-driven approach and listen closely to client feedback to provide full service and cover a broad range of digital marketing jobs.
Over the years, we've had the opportunity to work with hundreds of clients of all sizes from a range of industries for website designing and redesigning projects. Some of our clients include:
The new Delta Sky Club website portal, designed and developed from scratch by NEWMEDIA, allows Delta passengers who go online in any of their Sky Club lounges across the U.S. to quickly get news, weather & stock market information, in addition to tracking flights on any airline (not just Delta!), searching directly in Google, and getting maps and driving directions to/from any address on Earth.
NEWMEDIA Los Angeles, in collaboration with Sterling-Rice Group (SRG), built a new website for the Almond Board of California under an aggressive development timeline. We built a multi-language website for them while ensuring a consistent user experience by bringing all four existing websites into a single universal system. Our team of experts delivered this mammoth project even after the deadline was shortened by four weeks.
The Six Flags team reached out to NEWMEDIA for a complete website redesign and multi-site ecommerce web development. We redesigned the website to change its complete look and feel and organized content into categories and subcategories to simplify content discovery for visitors. Over the course of the project, we worked in close coordination with the Six Flags team to deliver the website quickly before their parks reopened.
PostNet approached us to completely redesign all their websites, including those of franchisees. We developed a fresh responsive website for them to offer a consistent browsing experience to visitors irrespective of the screen size of the device they use to access the website. Additionally, we developed a tool to help visitors find their nearest PostNet center. Finally, we designed the 300+ franchise websites for them with local SEO and franchise SEO.
YMCA (now "The Y") is an organization that we've all heard of and/or been a part of at one time in our lives. YMCA of Metro Denver came to us for a fresh website design that would communicate their mission of being for youth development, healthy living, and social responsibility. Even more exciting, they had just had a brand refresh and this was the chance to support that refresh with a complementary website.
When CBS Television was producing the show that came to be called Haystack Help, they needed a complex yet easy to use website application to direct the TV viewers to visit, and their search for a Denver website developer led them to NEWMEDIA. Initially, prior to contacting NEWMEDIA, they had selected another web development partner for the project. Then, there was a problem…
LET'S GROW YOUR BUSINESS TOGETHER
Best of all, NEWMEDIA is available locally for your Washington, DC, business. Unlike other digital agencies that offer virtual support to nationwide customers, NEWMEDIA has an actual office in Washington, DC. If you want to work with the best digital marketing agencies in Washington, DC, get in touch with NEWMEDIA today.

You can reach us by phone at 202-600-4990 or email us at info@newmedia.com. Our office is located at 1420 N Street NW, Suite 102, Washington, DC 20005, just southwest of Logan Circle.