Work with one of the top digital marketing agencies to create an indomitable online presence.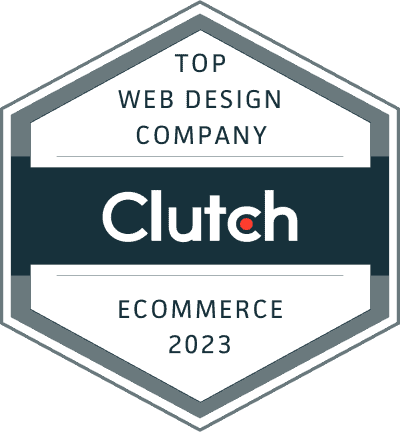 Top 1% Global Leader Digital Agency
Ranked by Clutch 2023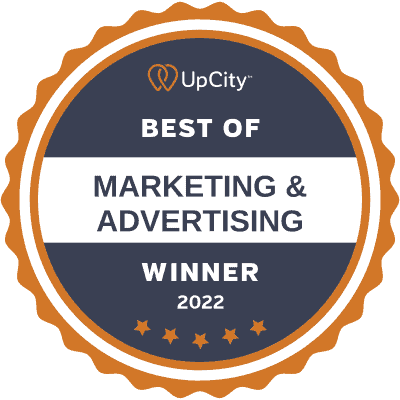 Top 1% Digital Agency in United States
Ranked by UpCity 2022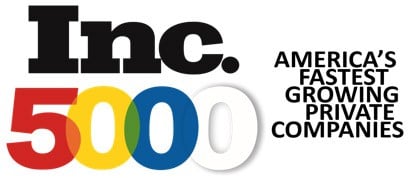 Fastest-Growing Companies in the USA
4 Years in a Row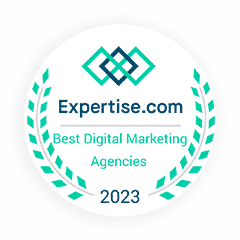 Top 1% Best Digital Marketing Award
Ranked by Expertise 2023

#2 Global Award Winner
Ranked by MASHABLE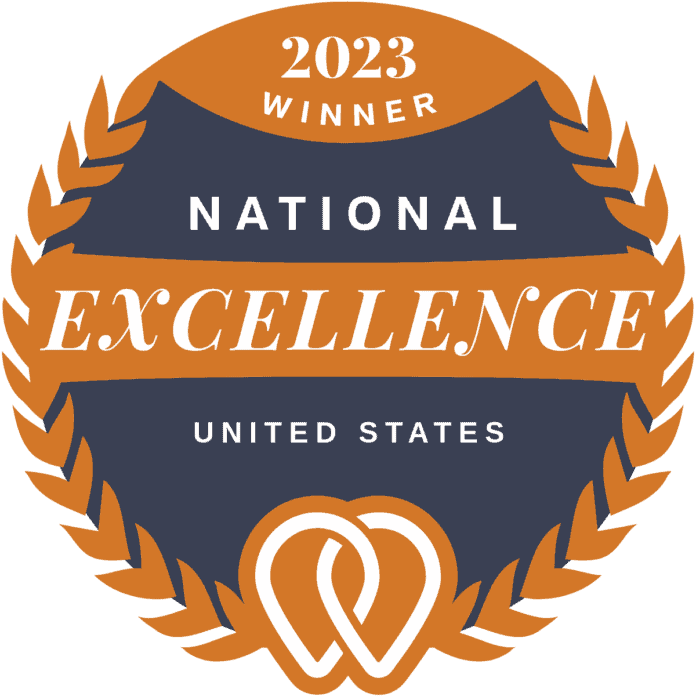 Top 1% Award of Excellence Winner
Years 2020, 2021, 2022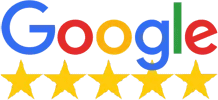 500+ 5-Star Reviews in Google
Ranked by Our Customers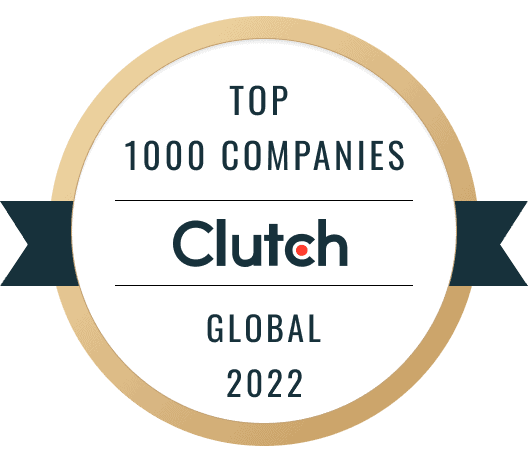 Top 1000 Global Digital Agency
Ranked by Clutch 2022

#1 Global Digital Agency
Ranked by Business Journal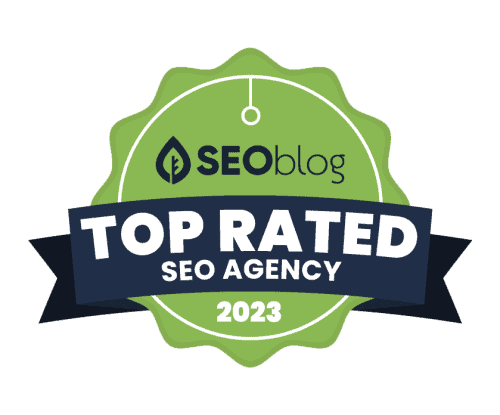 Top Rated SEO Agency
Ranked by SEO Blog 2023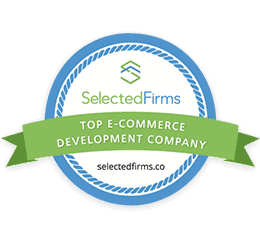 Top Ecommerce Development Company
Ranked by Selected Firms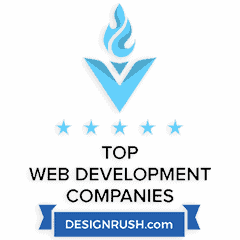 Top Web Development Agency
Ranked by Design Rush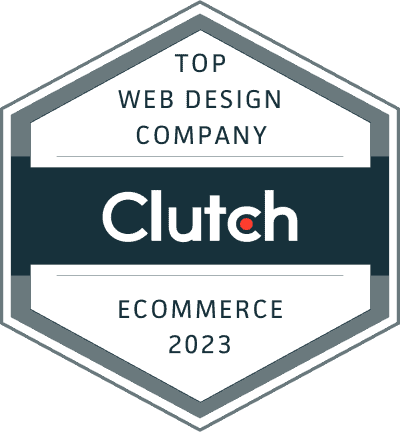 Top 1% Global Leader Digital Agency
Ranked by Clutch 2023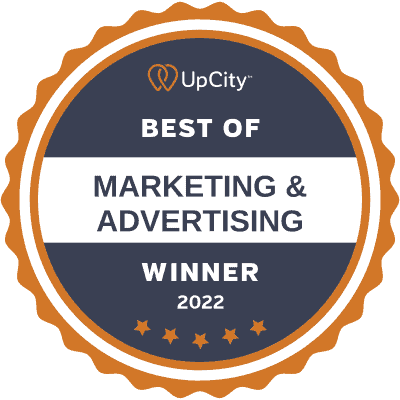 Top 1% Digital Agency in United States
Ranked by UpCity 2022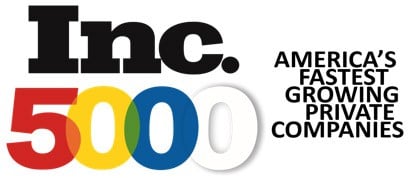 Fastest-Growing Companies in the USA
4 Years in a Row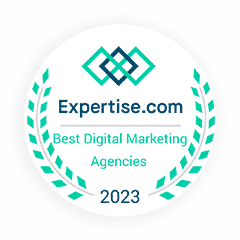 Top 1% Best Digital Marketing Award
Ranked by Expertise 2023

#2 Global Award Winner
Ranked by MASHABLE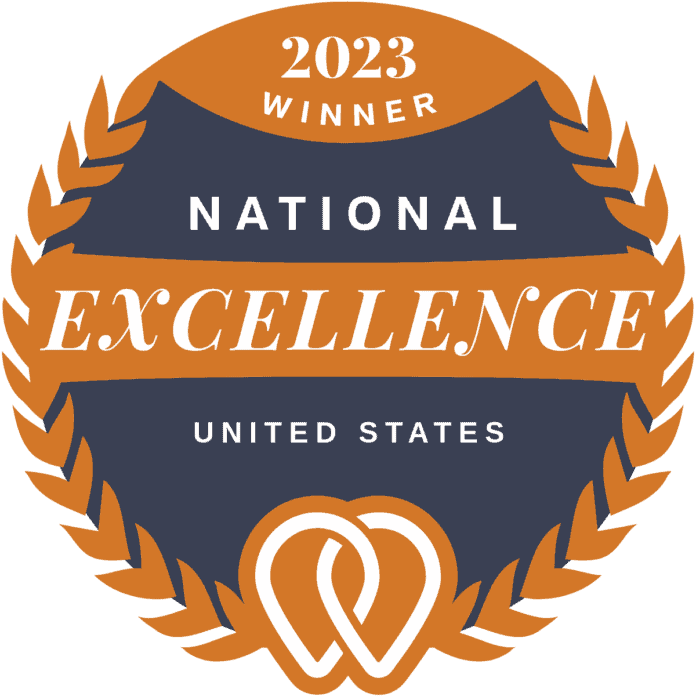 Top 1% Award of Excellence Winner
Years 2020, 2021, 2022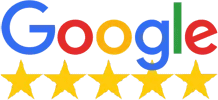 500+ 5-Star Reviews in Google
Ranked by Our Customers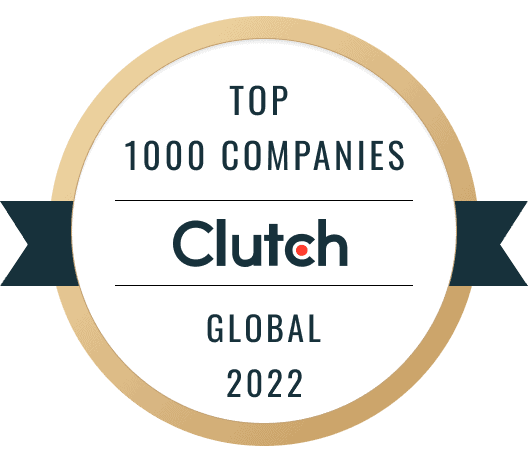 Top 1000 Global Digital Agency
Ranked by Clutch 2022

#1 Global Digital Agency
Ranked by Business Journal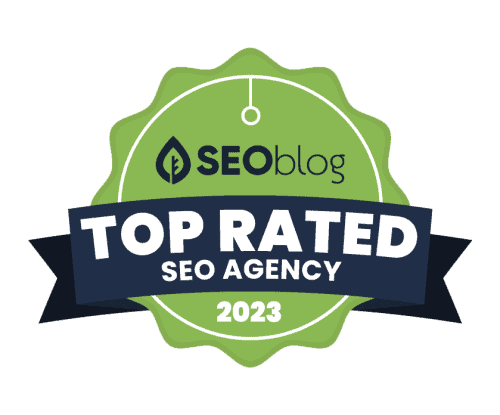 Top Rated SEO Agency
Ranked by SEO Blog 2023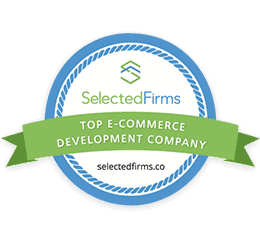 Top Ecommerce Development Company
Ranked by Selected Firms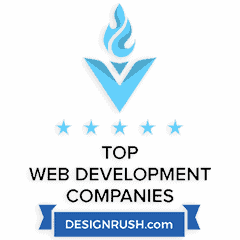 Top Web Development Agency
Ranked by Design Rush
According to Seattle PI, Seattle is home to about 100,000 small businesses.
The Emerald City is definitely a place where companies can find their riches, assuming they're able to compete with the fact that these numbers mean there are 2.5 businesses for every 100 people in Seattle.
That's a lot of companies vying for your spot, and we haven't even included the medium and large businesses that take up the lion's share of the consumer base.
If you're reading this, the odds are that you own one of the 100,000 small businesses that call Seattle home. And right now, you're asking yourself what you can do to stand out from that massive crowd so that you can attract attention from Seattle's residents.
Dominating search engines is the answer.
And at NEWMEDIA, we operate one of the best Seattle SEO companies for putting you ahead of the pack.
Seattle, WA website design, UX, digital development and marketing agency
INCREDIBLE PRODUCT MEETS IMPECCABLE DESIGN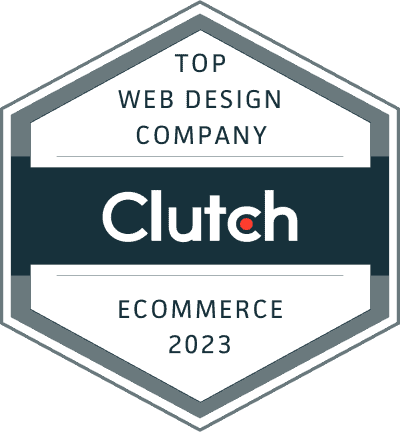 Global Leader Digital Agency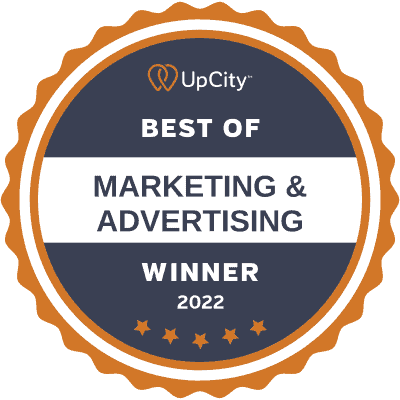 Digital Agency in United States
Why Is Search Engine Optimization
By now, you're probably asking yourself what an SEO agency can do for your small business. After all, stats from PR Newswire show us that 70% of small businesses didn't have an SEO strategy as recently as 2020, despite the fact that search engines have been a critical part of most companies' marketing plans for the last 20 years.
Perhaps 70% of small companies have realized that SEO and search engine marketing aren't the way to go. Or, as we're about to show you, those companies have no idea how much of an impact working with digital marketing agencies can have on a business.
We can distill that impact into five major benefits:
Drive traffic to your website
Create an SEO strategy that works
Climb to the first page of Google rankings
Create more trust with clients
Get more eyes on your business for less money
Give Website Traffic Numbers a Boost
We live in an era where websites can get traffic from so many different sources. Social media, paid ads, links from other websites, and so many more of these sources converge to create a steady flow of traffic to your website.
But there's one source that stands above them all, as this chart from MonsterInsights shows us: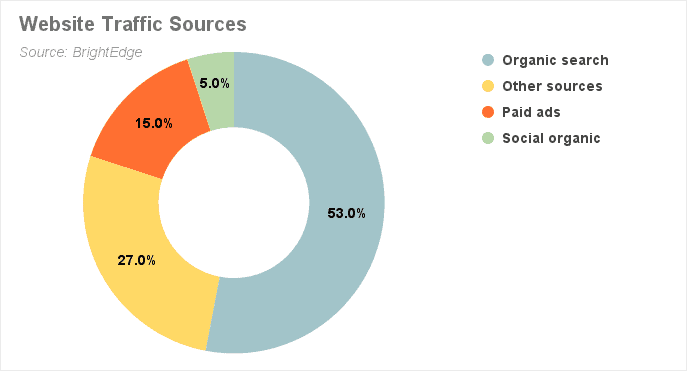 No matter how many other online channels become available, organic search rules the roost, just as it has ever since we saw the first search engines start to appear in the late 1990s. According to this chart, organic search is responsible for 53% of the traffic that flows into the average website. Compare that to paid ads (15%) and social media marketing (5%), and it's clear that organic is the winner. Heck, you can stack organic search up against every other traffic source combined, and it still comes out on top.
Think about that for a moment, especially if you don't have a Google SEO strategy right now. If you're not looking for ways to reach the top of search rankings, you're basically cutting out one of the most effective ways to get eyes on your business. You're like a songwriter without a voice. Sure, your business might offer great service, but your lack of a voice means you can't sing the songs you write about it, meaning you're just going to get lost in the shuffle.
The best Seattle SEO agencies (like NEWMEDIA) make sure your voice is heard and that you get the traffic you deserve from search engines.
Develop a Cohesive SEO Strategy
You may have dabbled with a few online marketing services before and couldn't get them to work for you. A couple of months of investment into SEO here, a paid marketing campaign there, and you were just left with no traffic and a burning hole in your company wallet where the money you spent used to be.
That can lead a lot of small business owners to the erroneous belief that SEO doesn't work for them.
But we disagree.
Earlier, we shared that about 70% of small businesses don't even have an SEO strategy, which means that nearly three-quarters of small companies have no idea how to approach search marketing. Let's expand those statistics to include companies of all sizes, per this chart from Smart Insights: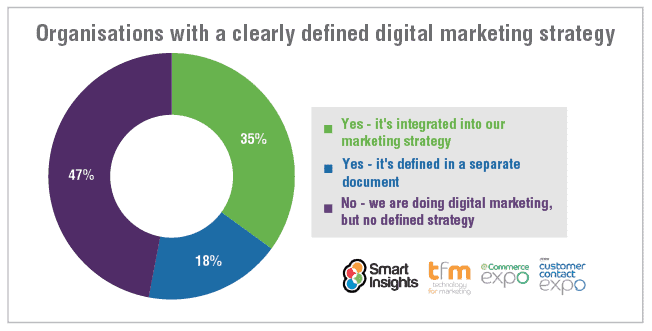 Thanks to this chart, we can see that 47% of companies have no strategy in place for digital marketing. On the plus side, that means 53% of businesses are at least doing something in the digital space, even if 18% of them haven't made any effort to integrate their digital marketing into their overall marketing plans.
Why are we sharing these stats with you?
Coming out on top in the business world is like playing a massive game of chess. If you're just throwing your pieces around the board without any strategy involved, you're going to lose the game. That's what happens when you have no SEO strategy, as you're just throwing ideas at the wall in the hope that something sticks.
But there's good news here.
The majority of your competitors (remember – 70%) have no SEO strategy. That creates an opportunity for your business, as there's a digital marketing gap that's ready and waiting for you to fill it.
Get First-Page Search Results
"Why should we bother," we hear you ask. "Our website pops up on the second or third page of most Google searches without us even doing anything with search engine optimization. That's probably good enough to get some traffic, right?"
If only that were the case.
Take a look at this chart from Chitika: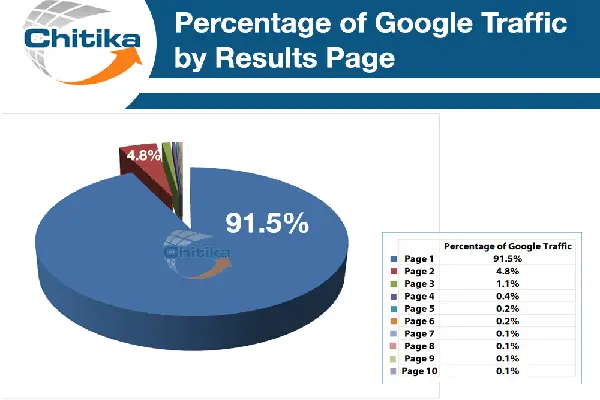 A staggering 91.5% of searchers never leave the first page of the results they get from their Google searches. In some respects, that's a testament to Google and its ability to provide its customers with the answers they need. But as a business owner, it shows you that the second or third page just isn't good enough. If you're on the second page, only 4.8% of Google searchers have a chance of seeing you. For those on the third page, only 1.1% ever make it to your listing.
When it comes to SEO, there's no such thing as second or third place. You need to be on the first page, or you may as well not exist.
And what happens once you're on the first page of search results?
You have another mountain to climb, as this chart from Search Engine Journal demonstrates: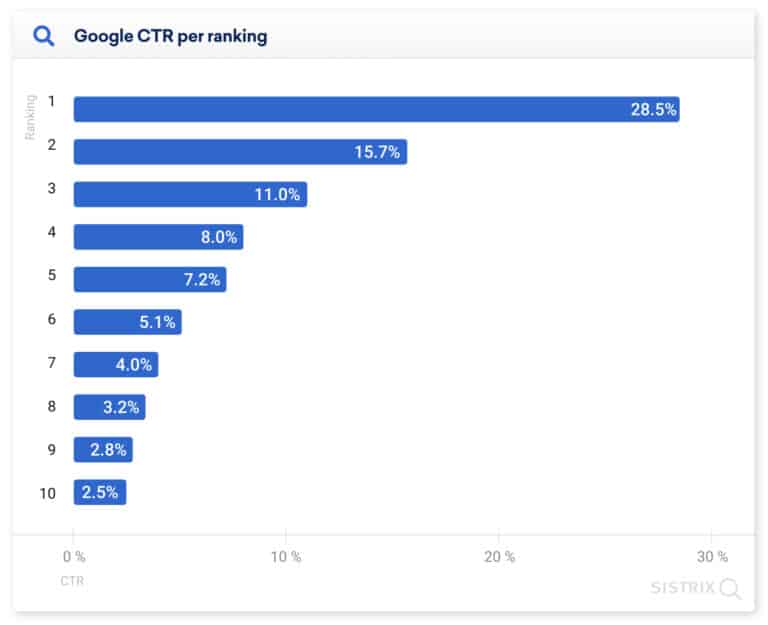 If you're between positions six and 10 on the first page, you get 5% or less of the clicks generated from Google searches. It gets a little better from there, with the second result in a Google search getting 15.7% of clicks. But first place is the winner, by a long shot, as it pulls in 28.5% of all clicks.
Getting to the first page of results is your priority. Getting to the top of the page is how you grow. And with the NEWMEDIA Seattle SEO agency, you can do both.
Build Trust With Your Clients
Here's an interesting chart from the team at Moz: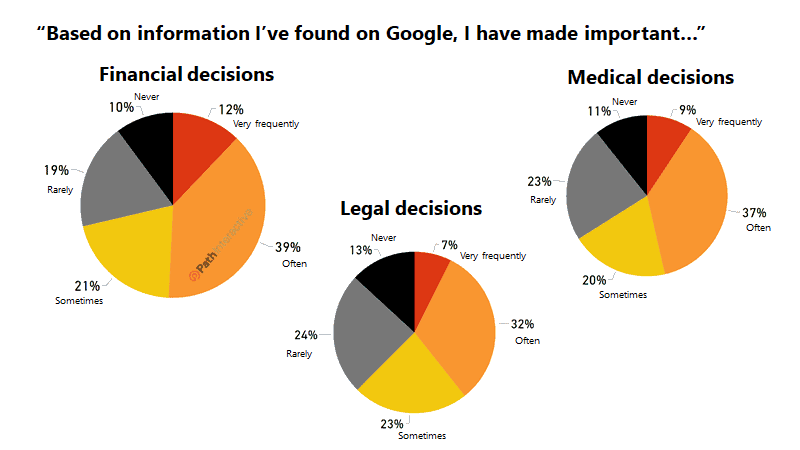 It shows us the results of a survey in which people were asked whether they'd made important legal, medical, or financial decisions based on what they found in a Google search. There's a clear pattern here, as searches have influenced people across all three sectors.
For medical, we see that 46% of people say they either "often" or "very frequently" make important decisions based on what they find on Google. Financial is even higher, with 51% of people trusting search engines to show them the way. And even in the legal sector, we see 39% of people making important decisions based on what they find on Google.
Why are we telling you this?
These statistics demonstrate that people trust the information they get from search engines to make critical decisions about their life and health. Even if we move to the other ends of these charts, we can say that only about 10% of people claim never to use search engines to make these types of choices.
If people are willing to trust Google (and other search engines) this much with potentially life-altering decisions, you can bet your bottom dollar that they're trusting it to lead the way when it comes to choosing a business. By being at the top of results, you're giving your Seattle company a better chance of benefitting from the trust that consumers have in Google.
Ask any marketing manager in the world what they want from their strategy, and they're going to tell you the same thing:
"I want to reach more people while spending less money."
That's exactly what you can do with the right SEO company in your corner, as this chart from Seriously Simple Marketing shows us: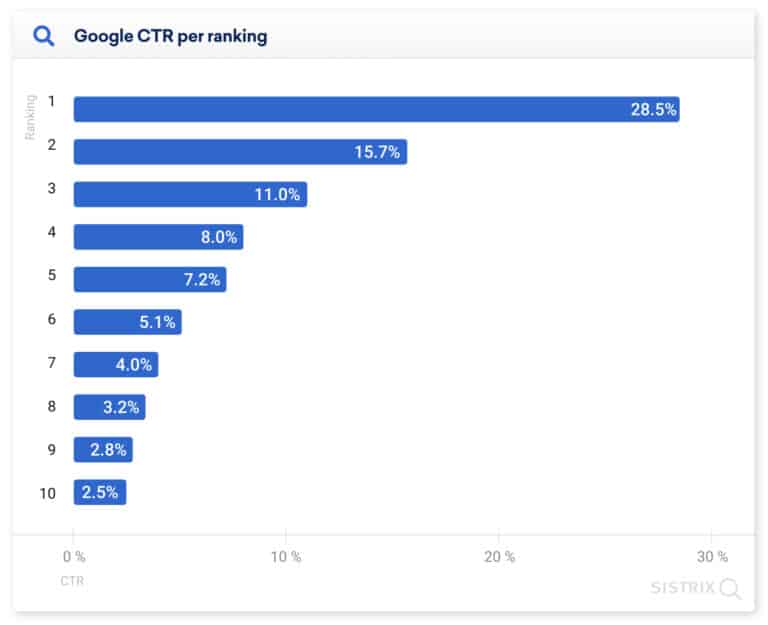 This chart shows us how much it costs to reach 2,000 people using a variety of marketing techniques. SEO is the headline here, with organic search costing just $50 per 2,000 people.
Compare that to the top performer in the traditional category (broadcast marketing), and you'll see that you can get three times as many eyes on your company with search than you can with the most cost-effective traditional marketing strategy.
Now, let's move to the most expensive traditional technique.
Direct mail costs an enormous $900 to 2,000 people, which is 18 times the cost of reaching the same number of people with search marketing techniques. If you were to take that $900 and dedicate it all to organic search, you'd reach 36,000 people instead of the 2,000 people that direct mail provides.
Simply put, if you're looking to spend less while reaching more people, our Seattle SEO services are the key.
Here's a quick recap of what SEO services can do for your Seattle business:
Reach 36,000 people with search engine optimization for the same amount of money as it takes to reach 2,000 people with direct mail.
Get in front of the approximately 50% of people who trust Google searches for the information they need to make vital decisions.
Make sure that you're on the first page of results so that you're always in view for the 91.5% of searchers who never leave that first page.
Take advantage of the fact that 70% of small businesses aren't doing SEO, so you can use search to reach an underserved market.
Make sure you're taking advantage of the richest online traffic source, with SEO accounting for 53% of all site visits.
Those are the benefits. Here's what NEWMEDIA does to make sure you experience them.
With NEWMEDIA, you get an SEO agency that brings a big-brand approach to every company we work with. Take a look at our portfolio, and you're going to see major names, like CBS Television, The YMCA, and Delta, among the companies who've used our digital marketing services to stamp a bigger footprint on the online world.
Our work with major brands has helped some of the biggest businesses in the world hit $1 million (or more) per day in revenue. But small business owners aren't left out, as NEWMEDIA has a track record of helping start-ups get into sellable positions within a year. And our SEO services played a major factor as we helped several small companies achieve 10,000% growth over five years.
The new Delta Sky Club website portal, designed and developed from scratch by NEWMEDIA, allows Delta passengers who go online in any of their Sky Club lounges across the U.S. to quickly get news, weather & stock market information, in addition to tracking flights on any airline (not just Delta!), searching directly in Google, and getting maps and driving directions to/from any address on Earth.
NEWMEDIA Los Angeles, in collaboration with Sterling-Rice Group (SRG), built a new website for the Almond Board of California under an aggressive development timeline. We built a multi-language website for them while ensuring a consistent user experience by bringing all four existing websites into a single universal system. Our team of experts delivered this mammoth project even after the deadline was shortened by four weeks.
The Six Flags team reached out to NEWMEDIA for a complete website redesign and multi-site ecommerce web development. We redesigned the website to change its complete look and feel and organized content into categories and subcategories to simplify content discovery for visitors. Over the course of the project, we worked in close coordination with the Six Flags team to deliver the website quickly before their parks reopened.
PostNet approached us to completely redesign all their websites, including those of franchisees. We developed a fresh responsive website for them to offer a consistent browsing experience to visitors irrespective of the screen size of the device they use to access the website. Additionally, we developed a tool to help visitors find their nearest PostNet center. Finally, we designed the 300+ franchise websites for them with local SEO and franchise SEO.
YMCA (now "The Y") is an organization that we've all heard of and/or been a part of at one time in our lives. YMCA of Metro Denver came to us for a fresh website design that would communicate their mission of being for youth development, healthy living, and social responsibility. Even more exciting, they had just had a brand refresh and this was the chance to support that refresh with a complementary website.
When CBS Television was producing the show that came to be called Haystack Help, they needed a complex yet easy to use website application to direct the TV viewers to visit, and their search for a Denver website developer led them to NEWMEDIA. Initially, prior to contacting NEWMEDIA, they had selected another web development partner for the project. Then, there was a problem…
Work With the Top Seattle SEO Company
Here comes the part you've been waiting for – the hard sell.
We could tell you all the stuff that other Seattle SEO agencies say, such as how we'll help you figure out your target keywords, write content, and yada, yada, yada. But we prefer our results to do the talking for us.
Our Digital Marketing Agency Is Lauded by the Industry
Our Recognitions Speak for Themselves
It's not just our clients who are happy to tell you how much we've helped, as the digital marketing industry recognizes the top SEO talent at NEWMEDIA.
calls NEWMEDIA the best SEO agency in Seattle
ranks NEWMEDIA a Top 1% Digital Agency in the United States
called us a top agency in 2023
named us as one of the leading developers of e-commerce websites and digital strategies
Don't be confused by the many imitators, with names that look and sound alike - there is only one, original NEWMEDIA.COM - helping clients grow their businesses since 1996.
Give us a call today or visit us online, at NEWMEDIA.COM. Better yet, we invite you to come and meet with us for a no-obligation consultation about your project. While it's certainly not mandatory, we believe that the one of the best ways to determine how well we can work with you as your partner is by meeting with us in person. We've also got guaranteed PPC and social media marketing plans. We're being honest, really! In a nutshell, you can rely on us for all things digital, from web design to marketing.
Our expert team has designed, developed, deployed, hosted, marketed and managed 4000+ social media accounts, PPC and SEO campaigns, websites, mobile apps and software applications for clients of all shapes and sizes, including small- and medium-sized businesses, Enterprise organizations, State and Federal government, leading universities, international corporations, major brand name advertising agencies, local and global non-profits, and start-ups of practically every description.
Many a Seattle SEO company will claim to offer services in the city before forcing you to travel miles outside of Seattle to get some face-to-face time with them.
That's not the case with NEWMEDIA, as you're free to drop in on us at our Seattle offices anytime if you head to the following address: 4500 9th Ave NE, Suite 300, Seattle, WA 98105.
If you feel like it's too soon for an in-person meeting, we have you covered there, too. You can send us an email at info@newmedia.com or call our Seattle office directly at (360) 370-3950 to talk about how we can help you find SEO success in the major search engines.