Work with one of the top digital marketing agencies to create an indomitable online presence.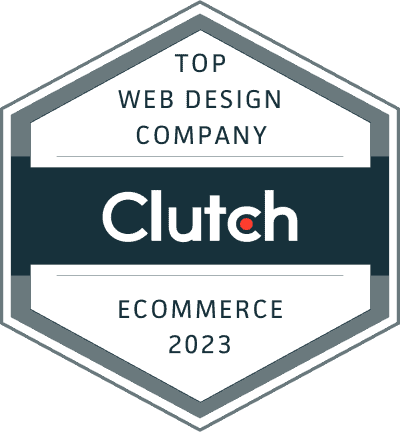 Top 1% Global Leader Digital Agency
Ranked by Clutch 2023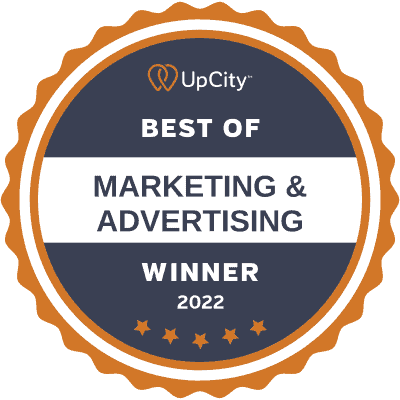 Top 1% Digital Agency in United States
Ranked by UpCity 2022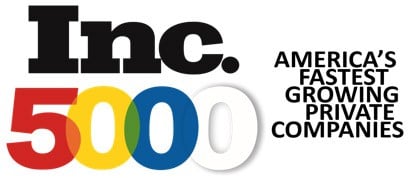 Fastest-Growing Companies in the USA
4 Years in a Row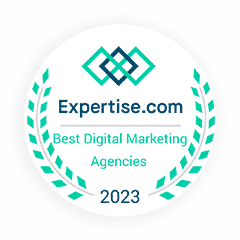 Top 1% Best Digital Marketing Award
Ranked by Expertise 2023

#2 Global Award Winner
Ranked by MASHABLE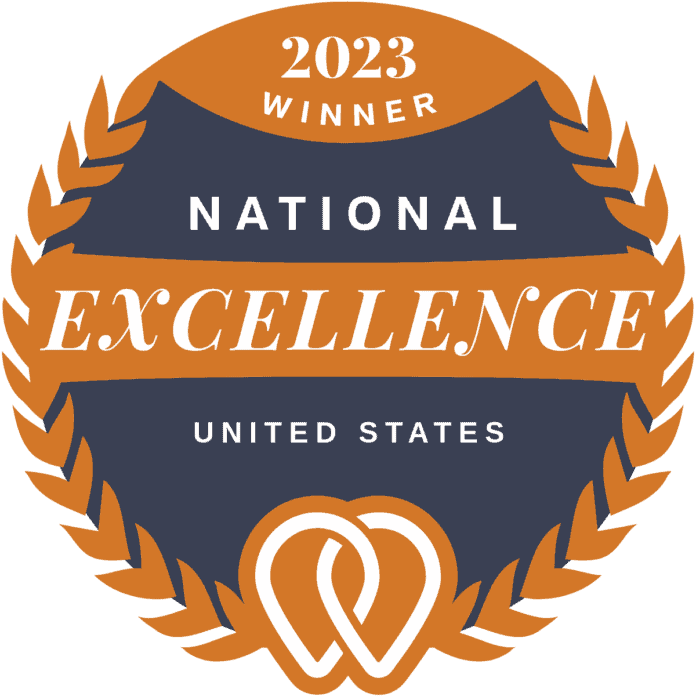 Top 1% Award of Excellence Winner
Years 2020, 2021, 2022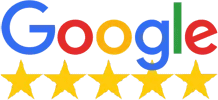 500+ 5-Star Reviews in Google
Ranked by Our Customers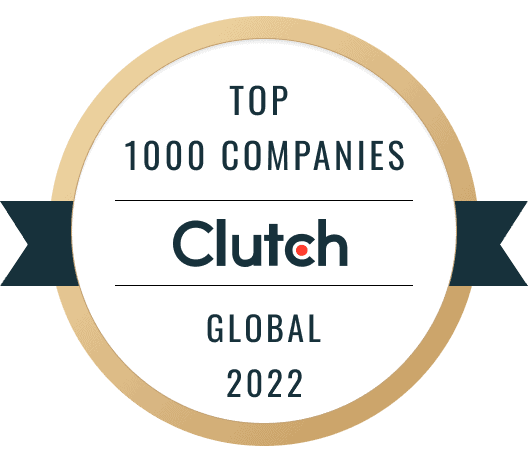 Top 1000 Global Digital Agency
Ranked by Clutch 2022

#1 Global Digital Agency
Ranked by Business Journal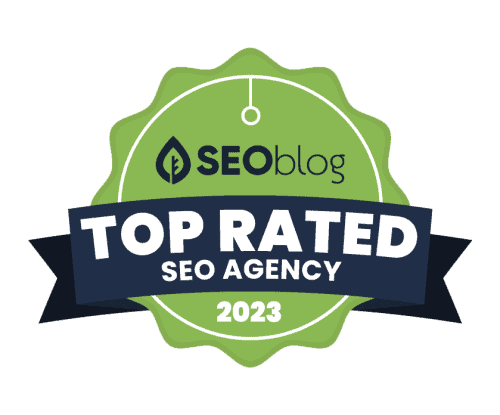 Top Rated SEO Agency
Ranked by SEO Blog 2023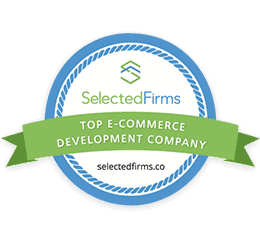 Top Ecommerce Development Company
Ranked by Selected Firms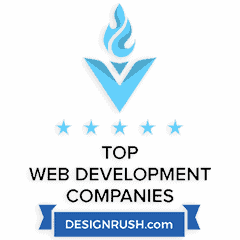 Top Web Development Agency
Ranked by Design Rush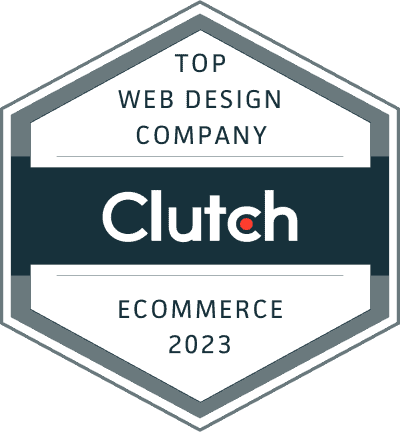 Top 1% Global Leader Digital Agency
Ranked by Clutch 2023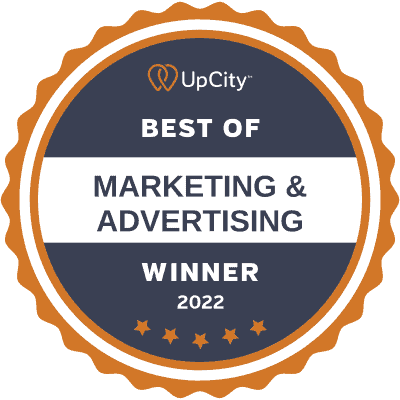 Top 1% Digital Agency in United States
Ranked by UpCity 2022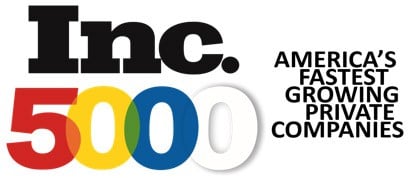 Fastest-Growing Companies in the USA
4 Years in a Row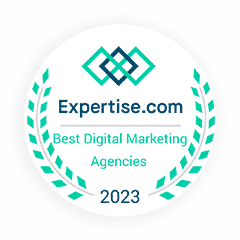 Top 1% Best Digital Marketing Award
Ranked by Expertise 2023

#2 Global Award Winner
Ranked by MASHABLE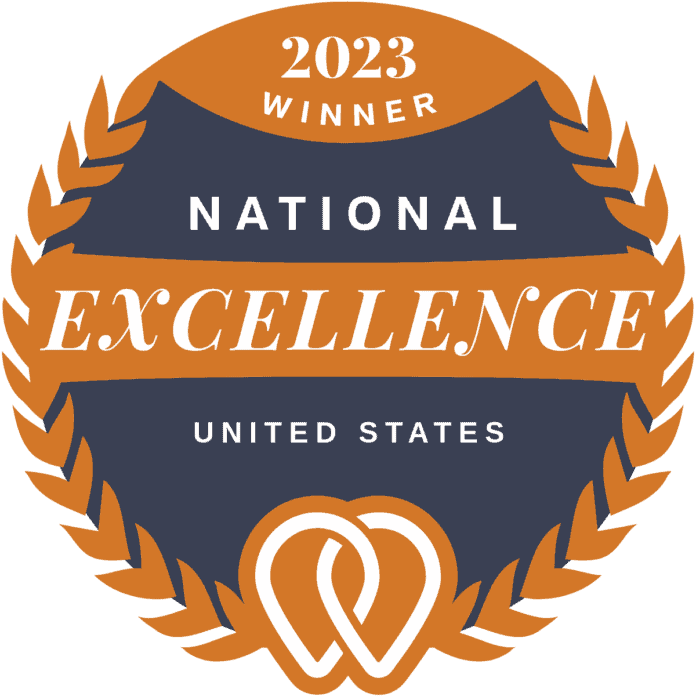 Top 1% Award of Excellence Winner
Years 2020, 2021, 2022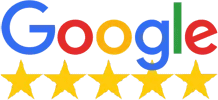 500+ 5-Star Reviews in Google
Ranked by Our Customers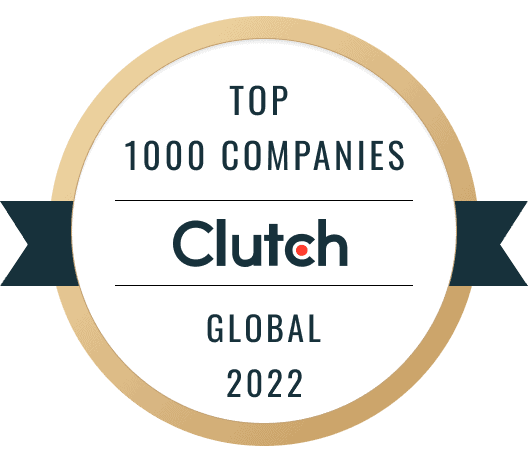 Top 1000 Global Digital Agency
Ranked by Clutch 2022

#1 Global Digital Agency
Ranked by Business Journal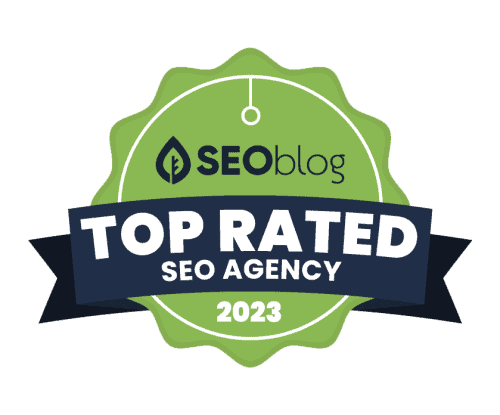 Top Rated SEO Agency
Ranked by SEO Blog 2023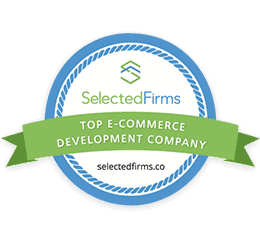 Top Ecommerce Development Company
Ranked by Selected Firms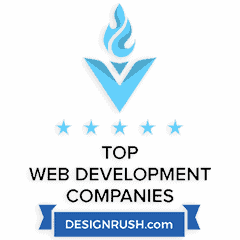 Top Web Development Agency
Ranked by Design Rush
The internet has become essential in attracting potential clients, increasing sales, and providing vital business services. Online retail and digital marketing are industry staples for large, medium, and small businesses worldwide.
Local businesses need to rely even more on specific internet marketing strategies. A driving factor in modern business, local SEO (search engine optimization) plays a pivotal role in this regard.
According to statistics from Zippia, at least 85% of customers find local businesses online. These searches are quite frequent, too, making up nearly half of the queries on Google. Naturally, companies that stay visible within their local market gain a better chance at conversions and sales.
Promoting your business in Houston, TX locally is vital for future growth. Search engine optimization can go a long way in achieving just that, but you'll need help from Houston SEO experts with a proven track record.
NEWMEDIA uses a variety of content marketing strategies to boost search engine results, improve organic traffic, and drive more paying customers toward your business. Our technical SEO services can upscale both your website and social media marketing.
Interested in learning about the importance of a marketing approach via a tailored SEO plan? Read on to learn why search engine optimization matters and why NEWMEDIA should be your Houston SEO company of choice.
Houston website design, UX, digital development and marketing agency
INCREDIBLE PRODUCT MEETS IMPECCABLE DESIGN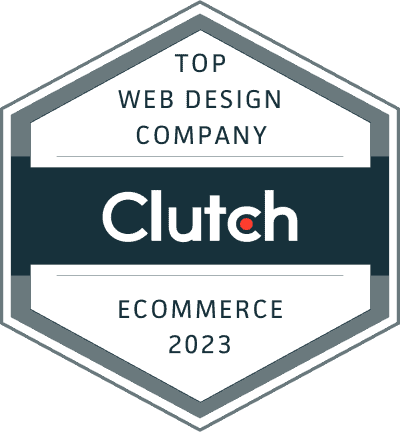 Global Leader Digital Agency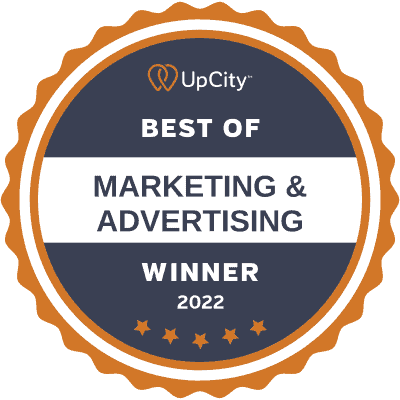 Digital Agency in United States
Search Engine Optimization?
To understand the importance of SEO services, it's important to know precisely what SEO means. Essentially, SEO allows your company to achieve better visibility through organic search results as opposed to paid advertisements like Google ads.
When searching for particular products or services online, you'll likely see one company name at the very top of the search result page. In many cases, this will be a paid promotion and will be indicated as such.
Driving Organic Search Results with SEO
The organic results will be right below. Those will be the websites that ranked the best for your query. The job of an SEO company is to create carefully crafted SEO campaigns that will push a business to the first page of those results.
Successful SEO campaigns consist of three main aspects: on-site, off-site, and technical SEO. You can see an overview of what on-site and off-site SEO mean in this chart: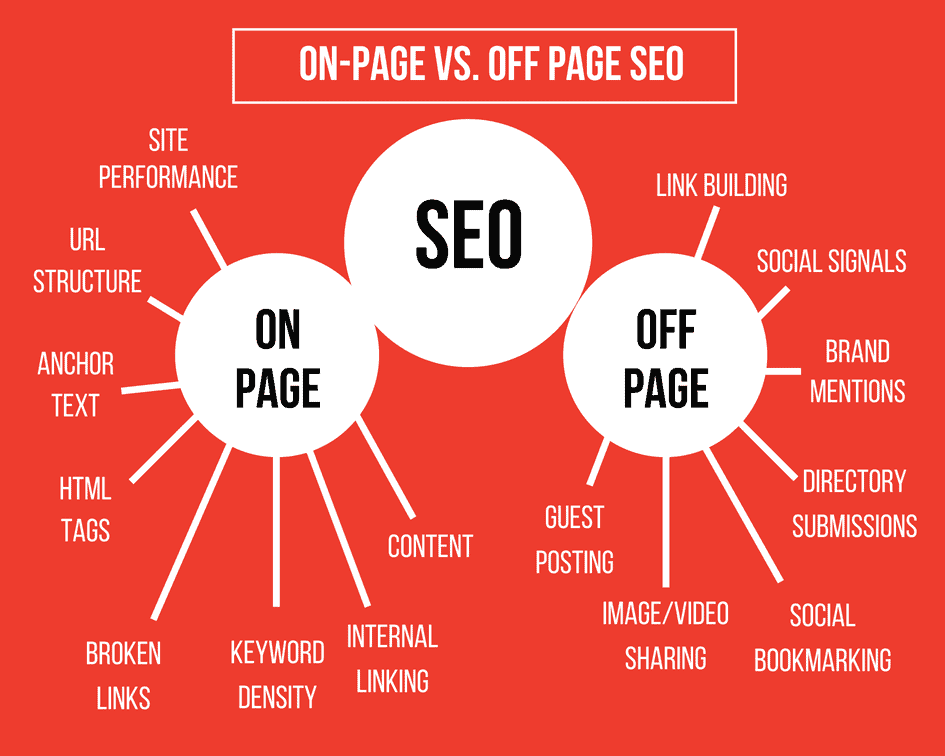 Let's break down those practices.
On-site SEO is the essence of content marketing. This aspect refers to what's on your web pages. The content needs to be optimized for your target audience as well as for search engines. In the case of a local business in Houston, TX, you'll need to promote services in the area rather than provide general content.
Topical, highly relevant, and original content is vital in digital marketing. Such copies will allow your website to rank higher and draw more potential customers.
In addition, content marketing must satisfy certain search engine criteria. Your blog posts need to be formatted correctly, with proper headers, title tags, metadata, and more.
Off-site SEO consists of different practices that most wouldn't associate with SEO at a glance. For instance, your branding strategy, off-site content, social media marketing, and link-building fall in this category.
Link building is particularly important for SEO in the narrower sense. Search engines value sites that get plenty of incoming links from other places on the web. Getting such links requires brand promotion, excellent PR work, and building relationships with other businesses in or adjacent to your niche.
This SEO aspect pertains to how search engines find and rate your website. The ultimate goal is to make that job as easy as possible. This is possible with proper web design and site architecture.
The technical side of SEO also relates to user experience. Google famously favors sites that load quickly, are highly usable, and are optimized for mobile users. Nailing these web development aspects improves the site's online reputation and boosts search engine results.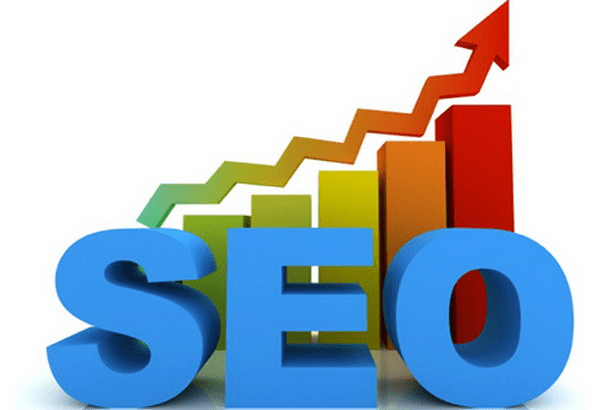 How Local SEO Benefits Your Business
Hiring a reputable Houston SEO company could bring significant improvements to your organization. Becoming more visible on a search engine like Google results in more website visits, potentially increasing clients for your business.
Let's look at the concrete benefits that an SEO expert team can bring.
Targeted campaigns, like what you may see in social media marketing, tend to attract a narrower audience. While this method may be relatively efficient when reaching a very specific niche, SEO campaigns can broaden the reach.
Casting a wider net is particularly important for local businesses. If you're offering specific services in a certain area, you'll attract attention from potential customers and, by extension, gain more traffic.
An experienced Houston SEO agency like NEWMEDIA can help you achieve these important marketing business goals.
Unlike advertisements and pay-per-click (PPC) campaigns, SEO provides higher rankings without considerable advertising spend. Once an SEO expert tailors a strategy, the optimized content will work in your favor continually.
Employ a Houston SEO agency to bring your business online in full, and the crawlers of different search engines will do the rest of the work. These crawlers constantly inspect website content and rank sites. As a result, you'll gain recurring benefits without the associated costs.
While your clients grow in number, the cost of your SEO agency stays the same. On the other hand, with a pay-per-click campaign, you'll spend more money with more traffic. With the help of Houston SEO experts, returns keep coming, while other digital marketing methods may provide diminishing benefits. This point is nicely illustrated in the following graph: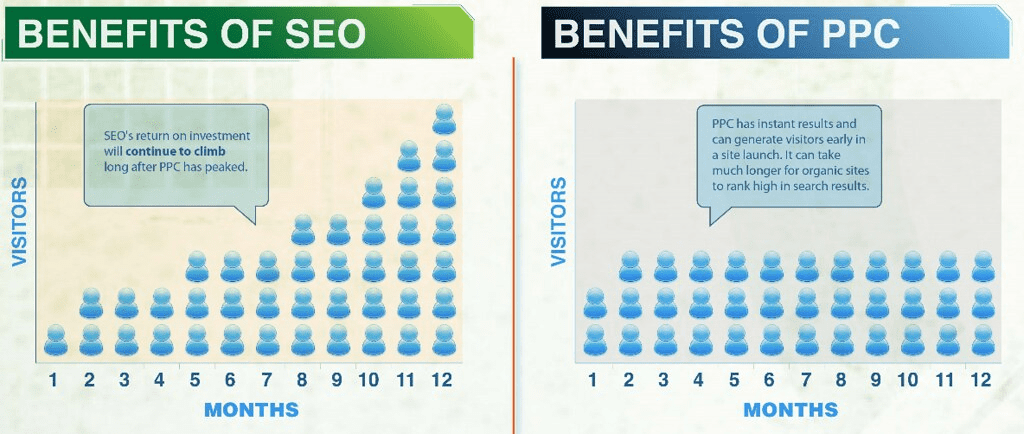 Keeping Your Houston Business More Competitive
A detailed study by Chitka revealed that businesses with top SERP (search engine results page) positions get up to a third of total traffic. This fact makes search engine optimization and the services of an SEO agency essential.
Regardless of industry or company size, leading businesses tend to invest in SEO. Following this practice and setting up your digital marketing in a timely manner helps your organization stay competitive.
On the other hand, staying behind in the race for Google ratings likely means a significant drop in website visits. Here's a graph from the aforementioned study to drive the point home: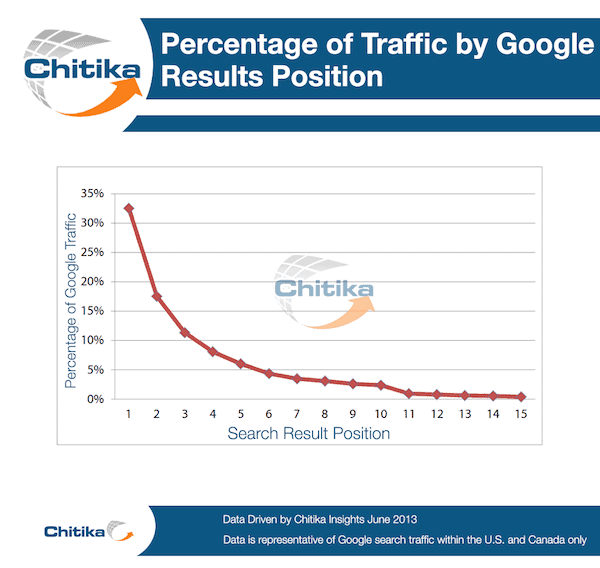 If you need definitive proof of usefulness for Houston SEO services, look no further than the data published by Search Engine Watch. The info in question shows that mobile local searches convert in about 80% of the cases.
When you consider that mobile searches have dominated desktop ones, the above fact becomes critical. Mobile-friendly web design and digital marketing reign supreme, and SEO campaigns that take these factors into consideration bring significant results.
If you're looking to increase revenue and attract more clients to your website locally, you'll need the help of a Houston SEO company. Tailor your online presence for your local audience, and you can expect increasing returns.
High Ranking in Search Engines Translates to Website Credibility
It's no wonder that every reputable marketing company focuses on improving its client's rankings. When a business finds itself in top SERP positions, it signals that its website is reputable, safe, and credible.
In the marketing world that largely functions on the web, online reputation translates directly to greater brand value. A business can profit greatly from gaining credibility – best SEO practices bring favorable results in other marketing aspects like social media.
Local Houston SEO companies can create a considerable impact in this regard. With a digital marketing agency that boosts your ratings in local SEO, driving conversions and sales becomes straightforward.
Your Houston SEO Company can Boost PPC, too
As SEO companies work on improving organic results, their actions affect PPC results as well. If your company already invests in PPC, improving organic results will boost campaign returns.
Combining the two digital marketing approaches will drive more clients toward your website. For example, your services may appear at the top of the results page as a paid ad and right below that result as an SEO-driven result.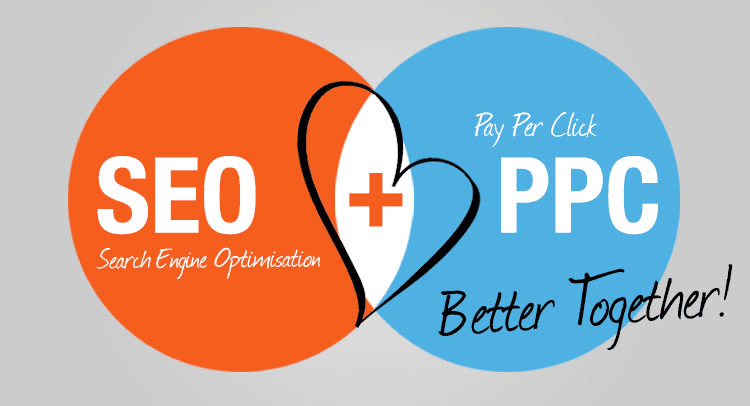 Match the Quantity and Quality of Website Traffic
While more clicks are always good, the number of website visitors doesn't immediately mean more actual clients. For that purpose, your website will need to attract visitors with quality targeted content.
SEO marketing largely relies on engaging and relevant content. In other words, the very thing that drives your website to the SERP top will also keep visitors on your page. While greater engagement doesn't lead to conversions on its own, it increases the chances for sales.
Conversion itself will be a matter of the tools you use on the website. Yet, having those tools without quality traffic won't mean much.
Keeping Your Content Fresh and Profitable
A Houston SEO company will help your local business build and maintain a site full of useful content. Furthermore, best SEO content marketing practices focus on keeping your website copies relevant.
The two main benefits include a SERP performance boost and engaging content, and both come from the optimization efforts. The right digital marketing agency can multiply those results.
What NEWMEDIA Can Offer as
NEWMEDIA has carved a reputation among SEO companies as an expert marketing agency that provides unquestionable results. If you're looking for Houston SEO services, our whole team will provide precisely what you need.
Whether you want better visibility on Google or social media or a strategy for adding brand recognition, NEWMEDIA can employ an integrated solution that resolves all your SEO issues.
Determining the Most Efficient Keywords
Keywords are precise phrases that your audience uses when searching for businesses in your industry. Our SEO experts can conduct thorough research to determine which keywords perform the best in your space.
This task includes more than looking for the most used terms. It requires detailed analysis of how the keywords are used.
For instance, some keywords may rank high in SEO terms but will also have greater competition. This will make the terms much more challenging to use efficiently. As a result, they'll likely convert less frequently.
The best-performing keywords lie in the sweet spot between usage and conversion potential. These terms are long-tail keywords that utilize natural language. Our Houston SEO experts will determine the best keywords to drive more traffic your way.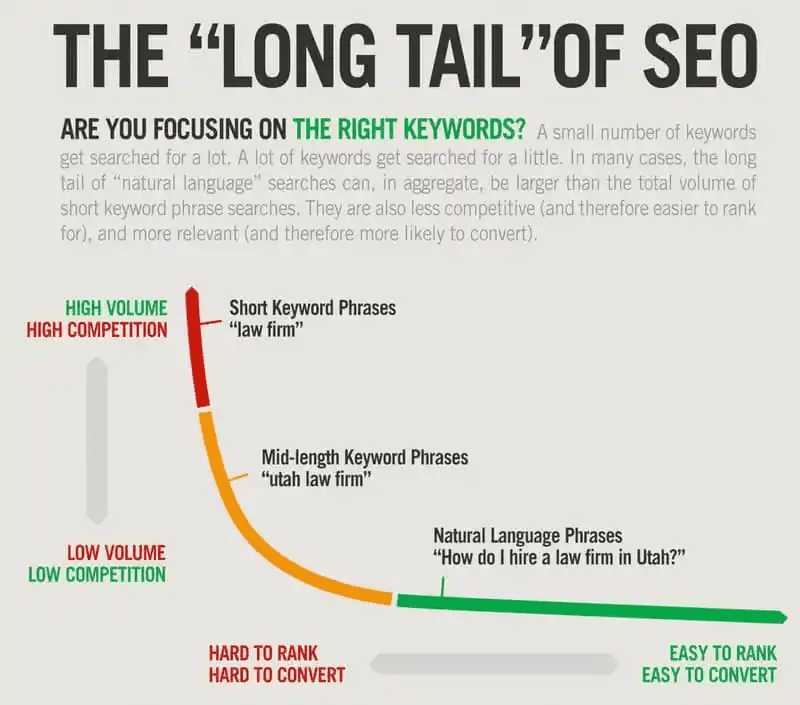 Increasing Website Efficiency
All the traffic in the world won't help your conversions if the visitors are directed toward a poorly functioning site. With NEWMEDIA's Houston SEO services, your site will be primed for top performance.
Poorly optimized sites have larger bounce rates, i.e., visitors leave them shortly after arriving at the URL. Worse yet, the site doesn't have to underperform significantly to garner subpar results.
Several seconds of loading time can easily drive off a quarter of the initial visitors. Of course, if that happens, those people won't turn into customers.
Yet, fewer conversions are the most devastating effect here – it leads the site into a downward spiral. Once search engines determine that a considerable number of visitors leave the site quickly, the rating will start to suffer, too.
Your local site will need the help of the best Houston SEO services to keep such adverse effects away. NEWMEDIA will be your SEO company of choice in that regard as well.
The main reason why you need Houston SEO services is, unsurprisingly, to drive more local Houston businesses your way. For that reason, your advertising agency needs to tweak the strategy to relate to your immediate market.
As your Houston SEO company, NEWMEDIA can tailor all aspects of your website to bring success to your organization.
Our Houston SEO team will bring your company to the spotlight for local customers. Besides being visible on the first results page, your site will speak to a particular niche, creating more opportunities for conversions.
That's precisely why your Houston business needs the help of a Houston SEO company. Experts who understand the market will be able to optimize your website for the most efficient local use.
Creating Content That Converts
As your dedicated SEO agency in Houston, NEWMEDIA can ensure your website content meets the demand of your audience and search engines. If done right, your content can be the primary driver for conversions.
Content marketing improves revenue with excellent ROI. It's not unusual for a company to achieve (and surpass) a 500% return on investment owing to quality content. And when your website copies are optimized locally, those chances increase considerably.
NEWMEDIA's Houston SEO team can craft the perfect content to attract local traffic, retain visitors, and improve conversions.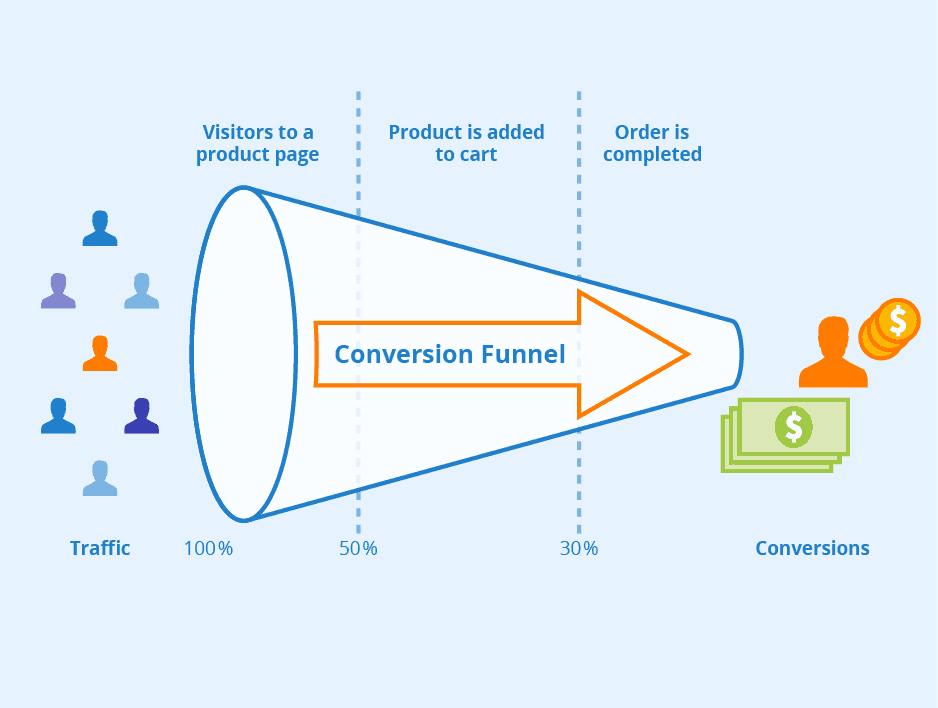 Despite the widespread belief, plugging as many keywords as possible into your content isn't the optimal SEO practice. In fact, overcrowding your copy with relevant terms may lead to penalization by Google.
In that case, your company could suffer devastating consequences in terms of visibility. Ratings may drop, exposing your site to fewer potential customers.
As one of the leading Houston SEO companies, NEWMEDIA will ensure this doesn't happen. Our Houston SEO team can make your content efficient while keeping keyword usage in the optimal range. As a result, you'll gain the benefits of high rankings without the risks of going overboard with keyword usage.
Employing User-Friendly Web Design
While the best Houston SEO companies will provide quality content marketing, not all will combine that technique with efficient web design. Yet, this aspect could be crucial for your site performance.
Simply put, web design is about user experience. Your site needs to have a particular look and perform flawlessly every time it's visited. In other words, every user that comes to your page should be able to use it without issues.
Poor site functionality drives customers away and discourages them to return. Of course, quality web design produces the opposite results.
As your chosen agency in Houston, NEWMEDIA has design experts who will make your site easy and enjoyable to use. Our SEO team includes professionals who know precisely what makes a website user-friendly.
The work of an SEO company often starts with performance analysis. This includes a thorough examination of keyword usage, metadata, image optimization, page structure and speed, and more.
NEWMEDIA is an experienced SEO company with all the right tools to inspect your site for the best performance. We can check what's keeping your site down, deliver a detailed report, and start improving the faulty aspects immediately.
Over the years, we've had the opportunity to work with hundreds of clients of all sizes from a range of industries for website designing and redesigning projects. Some of our clients include:
The new Delta Sky Club website portal, designed and developed from scratch by NEWMEDIA, allows Delta passengers who go online in any of their Sky Club lounges across the U.S. to quickly get news, weather & stock market information, in addition to tracking flights on any airline (not just Delta!), searching directly in Google, and getting maps and driving directions to/from any address on Earth.
NEWMEDIA Los Angeles, in collaboration with Sterling-Rice Group (SRG), built a new website for the Almond Board of California under an aggressive development timeline. We built a multi-language website for them while ensuring a consistent user experience by bringing all four existing websites into a single universal system. Our team of experts delivered this mammoth project even after the deadline was shortened by four weeks.
The Six Flags team reached out to NEWMEDIA for a complete website redesign and multi-site ecommerce web development. We redesigned the website to change its complete look and feel and organized content into categories and subcategories to simplify content discovery for visitors. Over the course of the project, we worked in close coordination with the Six Flags team to deliver the website quickly before their parks reopened.
PostNet approached us to completely redesign all their websites, including those of franchisees. We developed a fresh responsive website for them to offer a consistent browsing experience to visitors irrespective of the screen size of the device they use to access the website. Additionally, we developed a tool to help visitors find their nearest PostNet center. Finally, we designed the 300+ franchise websites for them with local SEO and franchise SEO.
YMCA (now "The Y") is an organization that we've all heard of and/or been a part of at one time in our lives. YMCA of Metro Denver came to us for a fresh website design that would communicate their mission of being for youth development, healthy living, and social responsibility. Even more exciting, they had just had a brand refresh and this was the chance to support that refresh with a complementary website.
When CBS Television was producing the show that came to be called Haystack Help, they needed a complex yet easy to use website application to direct the TV viewers to visit, and their search for a Denver website developer led them to NEWMEDIA. Initially, prior to contacting NEWMEDIA, they had selected another web development partner for the project. Then, there was a problem…
Boost Your Internet Marketing by Working With the Best
If you're ready to start working with one of the most reputable and experienced companies in the SEO business, NEWMEDIA can offer the right solutions for your business.
Our company has been helping others market their products and services since 1996. We have boosted smaller businesses and cooperated with industry giants like YMCA and Delta Airlines.
Our unique and efficient approach to marketing has made NEWMEDIA a laureate of the UpCity Excellence Award, placing our company in the top 1% in the U.S.
But don't just take our word for it
Our Recognitions Speak for Themselves
ranks NEWMEDIA a Top 1% Digital Agency in the United States
ranks NEWMEDIA a Top 1% Global Leader Digital Agency.
ranked NEWMEDIA's work the #2 Global Award Winner (and they ranked Twitter #3).
ranks NEWMEDIA among its fastest-growing companies, 4 years in a row.
Don't be confused by the many imitators, with names that look and sound alike - there is only one, original NEWMEDIA.COM - helping clients grow their businesses since 1996.
LET'S GROW YOUR BUSINESS TOGETHER
Operating nationwide, NEWMEDIA has an office in Houston. You can reach us at Williams Tower, The Galleria 2800 Post Oak Blvd., Suite 4100, or call 832-390-2379. Or, if you want to get in touch without directly talking to our representatives, send us an email to info@newmedia.com.