A marketing strategy (or marketing plan) represents a broad overview of a company's approach to prospective consumers. The strategy doesn't go into the details of the methods used to reach the target audience. Instead, a marketing strategy refers to a set of practices that provide guidance and direction to specific marketing efforts.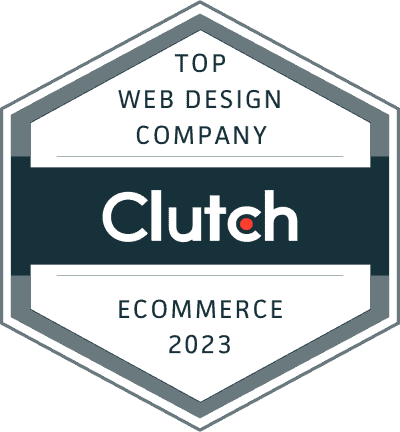 Top 1% Global Leader Digital Agency
Ranked by Clutch 2023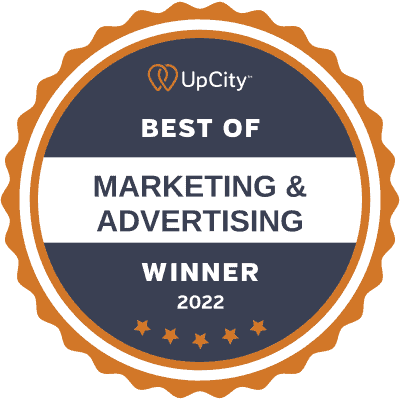 Top 1% Digital Agency in United States
Ranked by UpCity 2022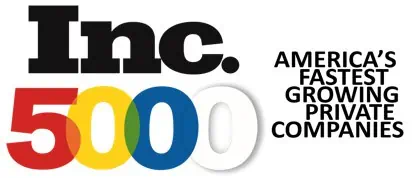 Fastest-Growing Companies in the USA
4 Years in a Row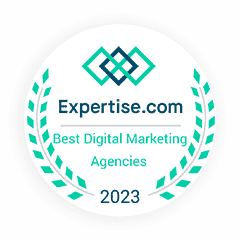 Top 1% Best Digital Marketing Award
Ranked by Expertise 2023

#2 Global Award Winner
Ranked by MASHABLE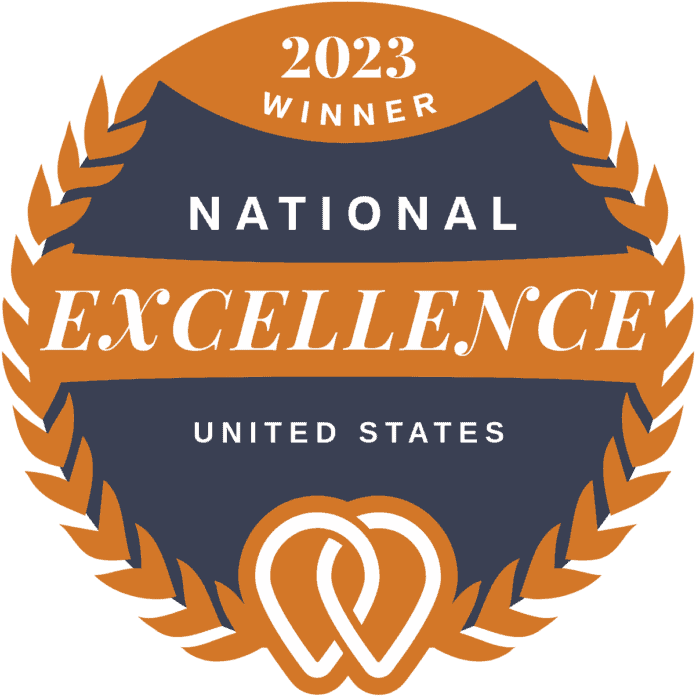 Top 1% Award of Excellence Winner
Years 2020, 2021, 2022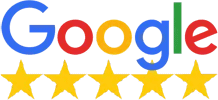 500+ 5-Star Reviews in Google
Ranked by Our Customers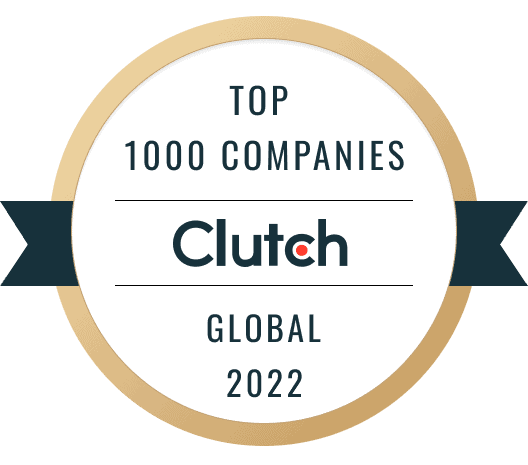 Top 1000 Global Digital Agency
Ranked by Clutch 2022

#1 Global Digital Agency
Ranked by Business Journal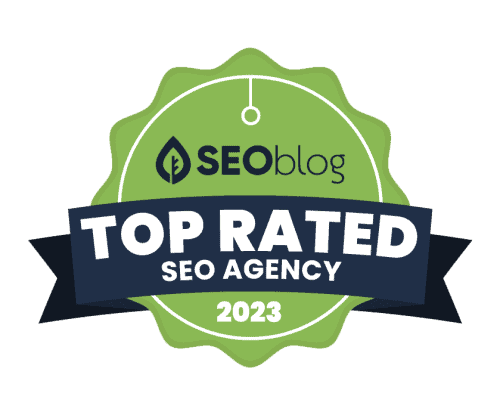 Top Rated SEO Agency
Ranked by SEO Blog 2023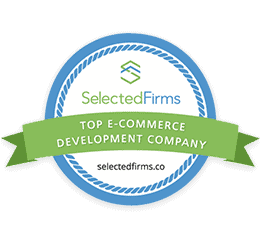 Top Ecommerce Development Company
Ranked by Selected Firms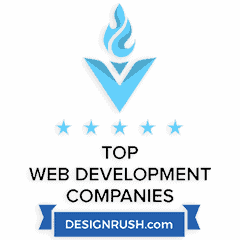 Top Web Development Agency
Ranked by Design Rush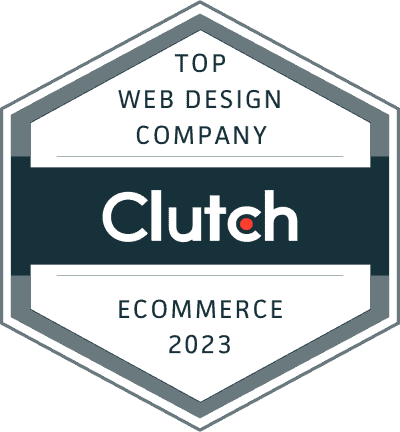 Top 1% Global Leader Digital Agency
Ranked by Clutch 2023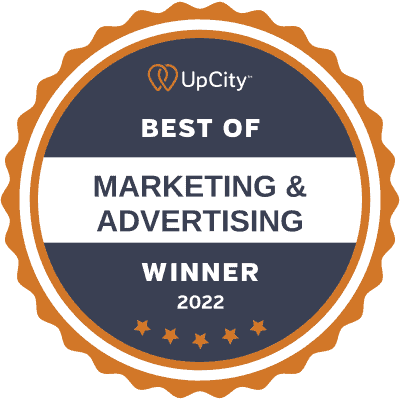 Top 1% Digital Agency in United States
Ranked by UpCity 2022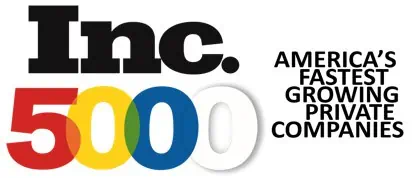 Fastest-Growing Companies in the USA
4 Years in a Row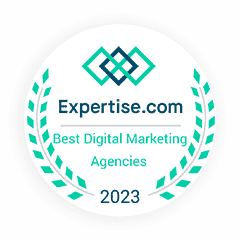 Top 1% Best Digital Marketing Award
Ranked by Expertise 2023

#2 Global Award Winner
Ranked by MASHABLE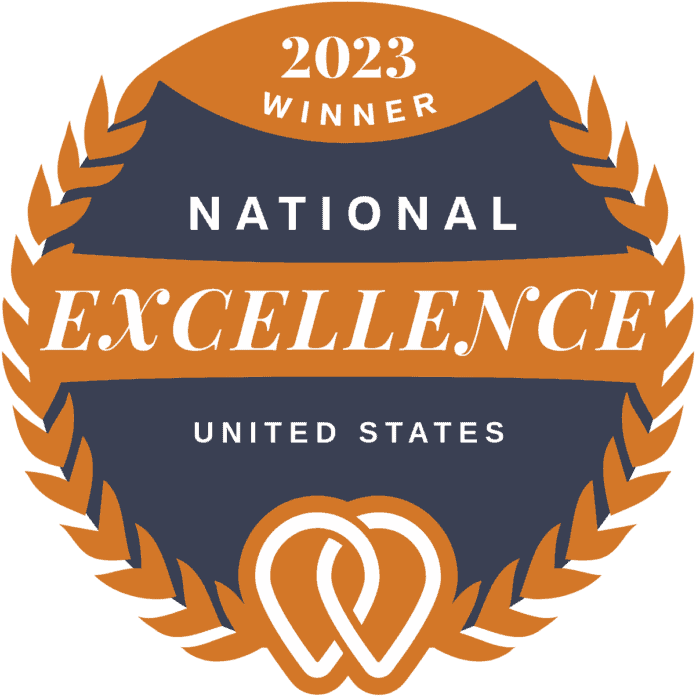 Top 1% Award of Excellence Winner
Years 2020, 2021, 2022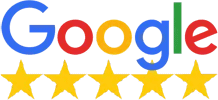 500+ 5-Star Reviews in Google
Ranked by Our Customers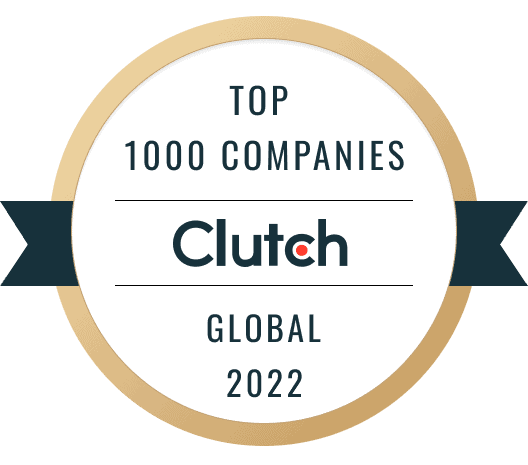 Top 1000 Global Digital Agency
Ranked by Clutch 2022

#1 Global Digital Agency
Ranked by Business Journal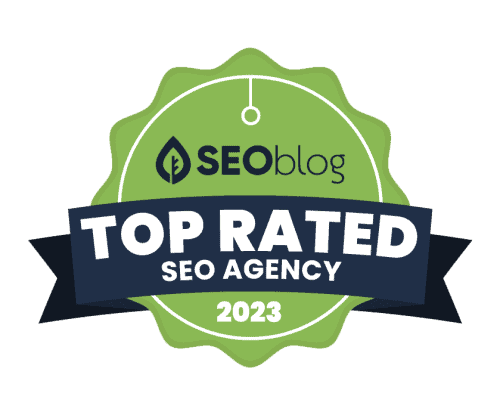 Top Rated SEO Agency
Ranked by SEO Blog 2023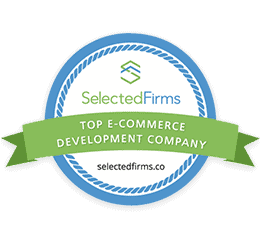 Top Ecommerce Development Company
Ranked by Selected Firms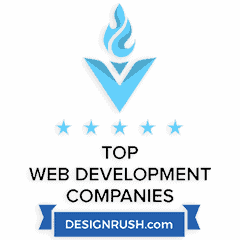 Top Web Development Agency
Ranked by Design Rush
Digital marketing is the backbone of business today.
You must know how to best utilize your budget.
Digital ad spending has surpassed $261 billion.
There is something for everyone in online marketing.
Global reach
Cost-effectiveness
Granular targeting
Massive ROI
High engagement
Data-driven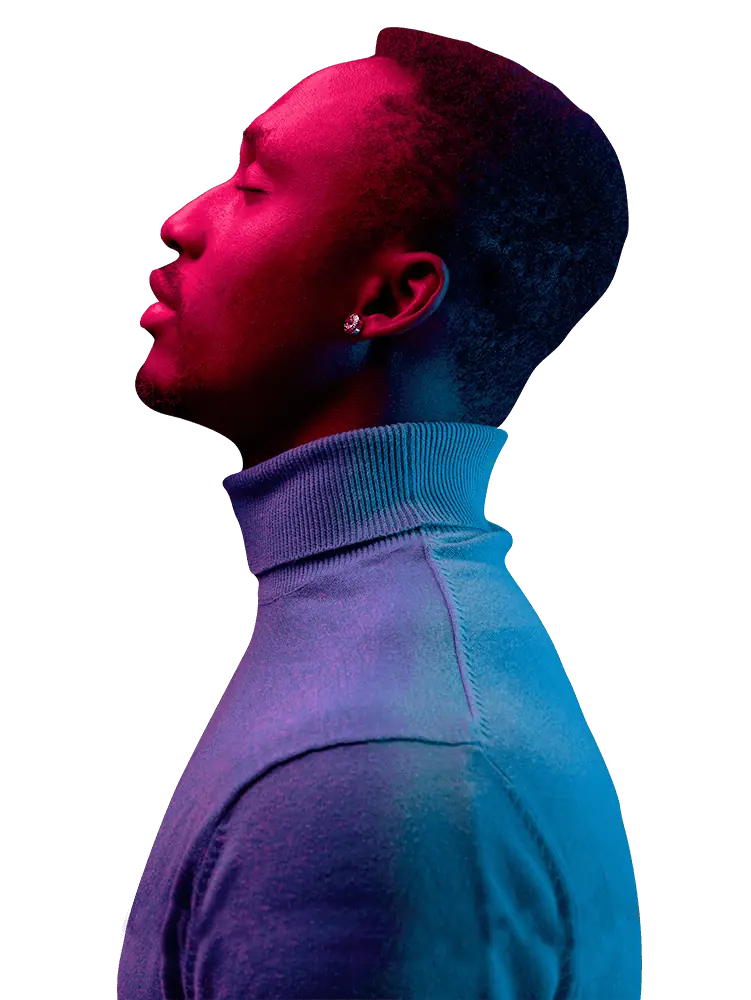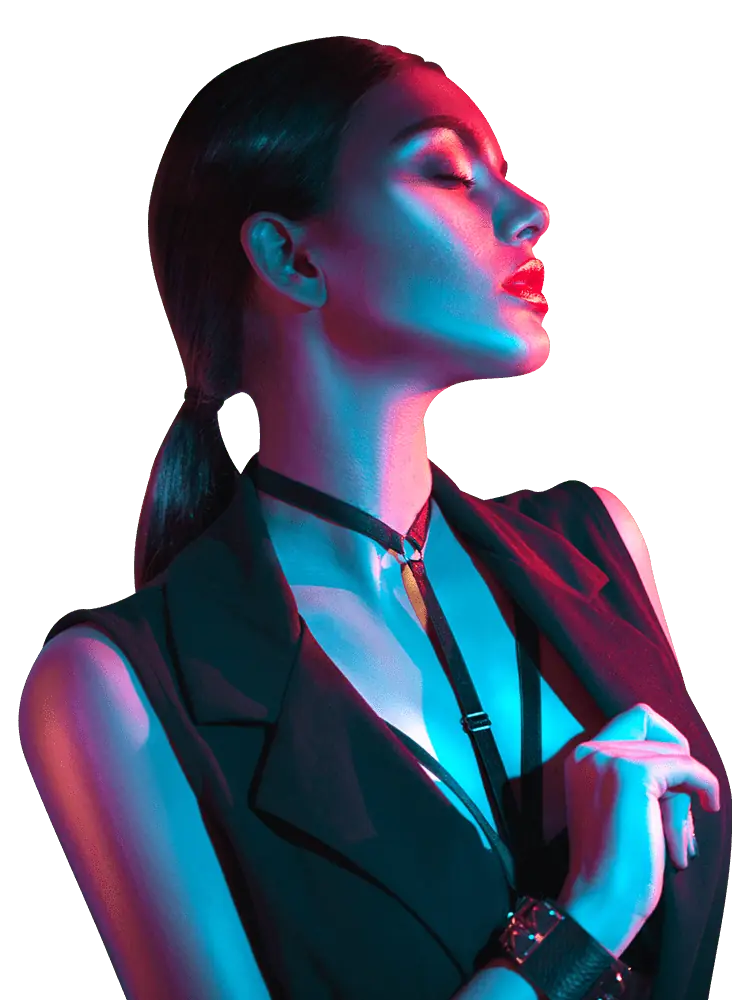 Consistent marketing efforts are at the core of business development. This is a universal truth for all companies, yet not all organizations reach their marketing goals. Why? They lack a strong marketing strategy.
You might wonder how much marketing strategies matter. After all, so many small businesses rely on basic social media marketing and seem to do alright. That's true - you can do "alright" with an ad-hoc marketing plan. But a clear marketing strategy will help you do more than "alright." It will drive your business to success.
A company that uses a comprehensive marketing plan is almost eight times more likely to reach its target audience and achieve marketing objectives. With such odds, it's no wonder more businesses are taking marketing strategies seriously.
A marketing strategy (or marketing plan) represents a broad overview of a company's approach to prospective consumers. The strategy doesn't go into the details of the methods used to reach the target audience. Instead, a marketing strategy refers to a set of practices that provide guidance and direction to specific marketing efforts.
The crucial aspect of every tailored marketing strategy is long-term thinking. It involves plenty of target market research, understanding how marketing channels work, and setting clear marketing objectives.
Top marketing strategy agencies pay particular attention to adjusting marketing goals to the needs of target customers. As another study from CoSchedule shows, such proactive marketing plans are considerably more successful: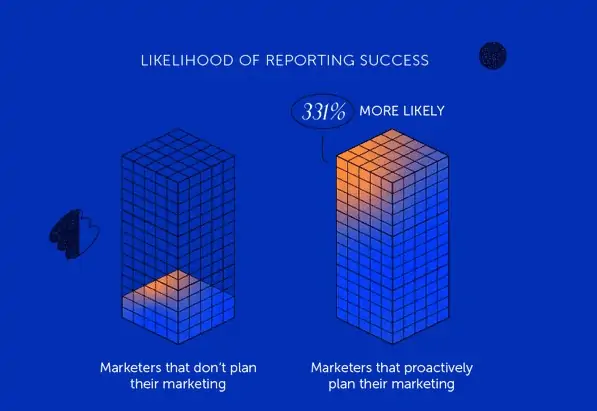 Creating a marketing strategy depends on two factors: following a comprehensive structure and designing an efficient plan through creative thinking. In terms of structure, every successful marketing strategy is built on four cornerstones, often called the four P's: product, place, price, and promotion.
These four factors are quite straightforward. The product is what's being sold, the place is where the product is offered, the price is how much it costs, and the promotion is how the product will be marketed.
Once the four P's are defined, we get what is called the marketing mix. This isn't only an idea or starting principle, though. Instead, the marketing mix is an actual document that will serve as the foundation for the marketing strategy.
While there are numerous approaches to building a defined strategy, the methods will differ the most depending on the broader strategy type. In terms of direction, a marketing plan can be geared toward B2B or B2C. In terms of method, you can employ traditional techniques, opt for a mixed approach, or lean completely into a digital marketing strategy.
Let's explore what these pathways represent.
A B2B marketing strategy includes one business offering services or products to another business. Hence the name – B2B stands for "business to business."
When a marketing agency creates a B2B strategy, the marketing goals may look similar to any other approach. Specific marketing efforts are directed toward an ideal customer persona. However, B2B marketing initiatives don't target individuals as clients.
Instead, a B2B marketing strategy aims at individuals performing a certain function within a company. These are usually managers, executives, and other senior personnel.
A professional marketing team will build a strategy around quality lead generation. To that end, marketing agencies use specific techniques to reach professional audiences. For instance, the job title database on LinkedIn is a valuable resource for industry-specific lead generation.
B2B strategies most often play out online. This means that such strategies are best handled by a digital marketing team. As Finances Online reports (from a survey by the Content Marketing Institute), most companies prefer online marketing techniques to in-person events:

It's worth noting that a B2B marketing strategy will take longer to get to the end of the sales cycle.
While a sound marketing strategy helps get leads into sales funnels, a company will need more time to actually buy a product or service. Businesses need to conduct additional research and get approval before moving forward with purchases.
B2C is the form of marketing that most people encounter in everyday life. B2C, or "business to client," is a marketing strategy that focuses on reaching prospective consumers among individuals rather than other businesses.
Since B2C targets a broader audience, the range of tools and methods is also greater. A B2C marketing strategy can employ traditional communication methods like phone calls, radio, and TV ads. However, most campaigns today focus more on digital marketing.
The best marketing strategy agencies will cast a wide net that includes various marketing channels. Some of the methods used in B2C include influencer marketing, social media platforms, and paid media. Of course, these techniques are used in addition to marketing strategy staples like SEO, PPC, and other facets that we'll discuss in more detail.
In contrast with B2B, purchasing decisions in the B2C market are relatively quick. This is because there are fewer stakeholders. The target audience members are the ones buying the marketed products or services.
B2C marketing plans need to account for one issue, though. Consumer needs usually don't stay the same for very long, which makes the market shift often. These shifts are sometimes drastic and quick. That's why marketing strategy agencies must be ready to adjust on the fly.
Traditional marketing refers to particular methods that were in use before the era of digital marketing. Some of the most common techniques include cold calling, TV and radio ads, direct mail, print ads, billboards, and handouts.
Although a marketing plan relying on these methods may seem outdated, certain traditional marketing activities are surprisingly effective, even today. For instance, TV, radio, and print ads excel at reaching prospective consumers in larger numbers. Billboards are still in use worldwide, proving themselves as a marketing method that still brings results.
Due to the multimedia nature of traditional marketing, companies can increase brand awareness more easily. A traditional marketing strategy can communicate brand values directly to target audiences in a recognizable way and across different media.
The key benefits of a traditional marketing strategy also include a stronger brand image. Previous marketing campaigns have shown that customers have greater confidence in brands that market through traditional means. This is mainly because traditional marketing communicates stability and growth.
However, it's worth noting that there are very few businesses that opt for a traditional marketing strategy alone. Most often, companies tackle the market via digital channels, too.
A digital marketing strategy represents a combination of methods to increase brand visibility online. This is the bread and butter of every modern marketing agency.
According to Marketing Charts, this marketing strategy surpassed all others combined several years ago: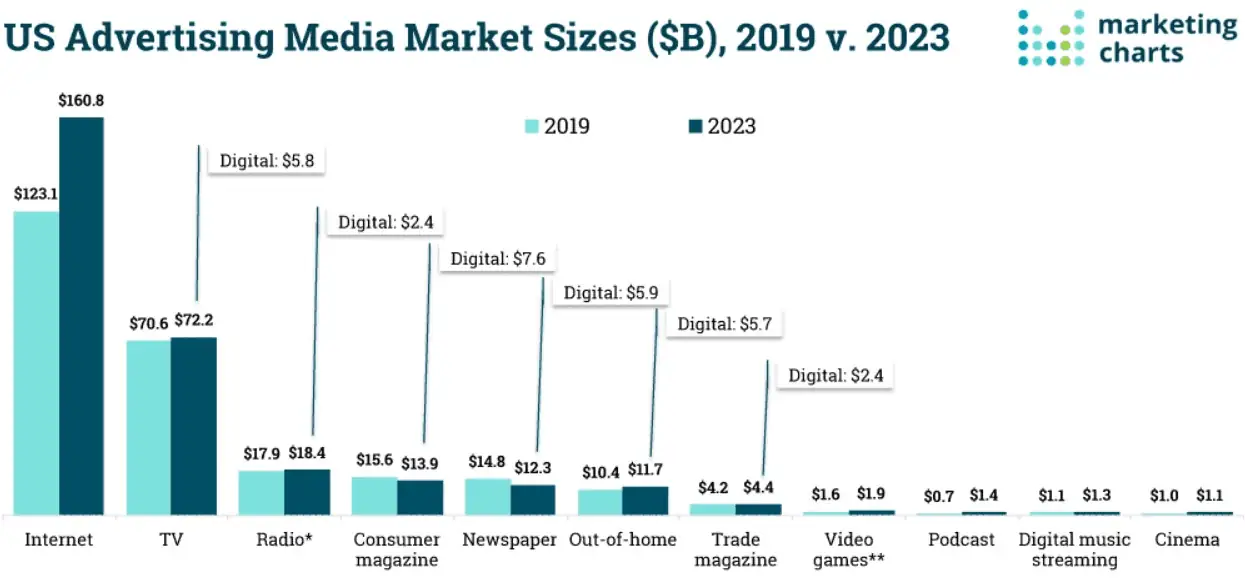 Some of the most successful marketing methods fall under digital marketing. In fact, the majority of specific marketing strategies we'll look into in the following section are digital – from social media and influencer marketing to SEO practices intended to boost organic traffic.
Digital marketing works for established businesses as well as startups. The online environment makes it easier to adopt effective growth strategies to help smaller companies develop faster.
Since mobile devices, particularly smartphones, entered the market, reaching your target audience through digital marketing has become much more straightforward. More techniques developed with the rise of social media, expanding the potential outreach.
Specific Types of Marketing Strategies
Each marketing strategy type we've mentioned so far – B2B, B2C, traditional, and digital marketing – was a broad category. Diving deeper into the subject, marketing teams may employ specific strategies that tackle a particular kind of content or utilize certain channels. Every marketing strategy will have its own rules and a selection of tools. In that regard, a marketing agency should have most if not all of the strategies covered by its key services.
Content-based marketing is among the most efficient strategies. Content-based marketing activities include producing blogs, e-books, infographics, and social media posts. Additionally, the content doesn't have to be in written form – it can also be in video or podcast format.
This marketing strategy encompasses many or all of the mentioned content types. Through quality content, businesses can communicate their key brand messaging, tackle target markets, improve public relations, and boost their overall brand development.
The created content has several purposes. First, it should offer the customer value. The target audience should learn important information and look forward to new content.
Second, the content needs to build up on the previous marketing campaigns. This means maintaining or increasing the quality and volume. A content-based marketing strategy is particularly suitable for scaling since old content can be updated in addition to new copies.
Third, quality content will make the company's mission statement clear, setting it apart as a unique business in the marketplace. This way, a marketing game plan centered around content improves brand positioning.
Finally, an experienced marketing agency will know how to turn content into a lead-generation tool. A thorough marketing plan will bring more potential customers and even boost conversions.
Social media marketing may be viewed as a subset of content-based marketing. However, this marketing strategy follows specific rules of social media and requires a unique approach. Whereas a marketing agency can produce content across various channels, a social media marketing strategy will be limited and, by extension, quite specific.
Platforms like Facebook, YouTube, Instagram, TikTok, and Twitter offer different kinds of customer engagement. Furthermore, social media is particularly interesting due to an advantage not often found in other marketing venues: user-generated content.
In addition to creating marketing content, a marketing agency can design a game plan around the content that social media users produce themselves. This includes comments, shares, retweets, and brand reviews, to name a few.
Social media also provides a business with the opportunity to communicate with customers directly. As a part of a marketing plan, this interaction can be invaluable. Good social media communication can improve brand management and public relations, ultimately creating a large following of loyal customers.
Social media use is extremely prevalent worldwide. Check out this data from All the Research that shows a steeply rising trend:

Search engine marketing is a strategy that utilizes the inner workings of search engines like Google. Looking for a particular product or service online has become commonplace. However, a search engine can return thousands of results for a query, and those results need to be placed in a particular order.
Naturally, you want your company to show up at the very top of that list.
A solid marketing strategy can promote a website with search engines, making the site more visible. This goal can be achieved by boosting organic results or through advertisements. Better yet, the marketing plan can include both options for the most optimal results.
In fact, when we talk about marketing via search engines, tackling this marketing channel from both sides is the preferred solution. Organic SEO and pay-per-click campaigns fall under their own categories.
We just mentioned organic marketing as a facet of search engine campaigns. While search engine optimization (SEO) is among the key services of every respectful agency, it's not the only method of gaining more organic traffic.
As a marketing strategy, organic marketing relates to any activity that attracts potential customers without additional costs. In other words, this approach excludes advertisements, paid media content, boosted blog posts, or social media ads.
Organic marketing is relatively complex, especially when it needs to be done efficiently. A marketing plan that doesn't rely on paid promotions must lean heavily on market research, experiences from previous marketing campaigns, and a detailed analysis of the business environment.
You might wonder why you need to go through the trouble of organic marketing when your business could simply run paid ads.
The answer is pretty simple: organic marketing is less obtrusive.
Potential customers can come across your business "naturally" through social media or via search engine results. This creates a two-fold favorable impression. Firstly, the customer rightfully feels like they've discovered a new product or service. Secondly, they don't have the feeling of being hustled or pressured into checking out your offer.
Of course, these advantages of organic marketing don't mean paid advertising is ineffective. If done right, an advertising marketing strategy combining both can increase your sales considerably.
While organic marketing mostly refers to the digital world, advertisements can be done across numerous media.
Your advertising marketing strategy can include traditional radio, TV, and print ads. Simultaneously, you can run advertisements across all key services on the internet, including websites, Google, and social media.
Paid ads have their advantages and setbacks. For instance, a pay-per-click campaign might yield good results, but compared to SEO, provides diminishing returns in the long run. This is especially true if you don't update the campaign according to your brand development.
Influencer marketing is on the rise, as is apparent from this chart from Oberlo: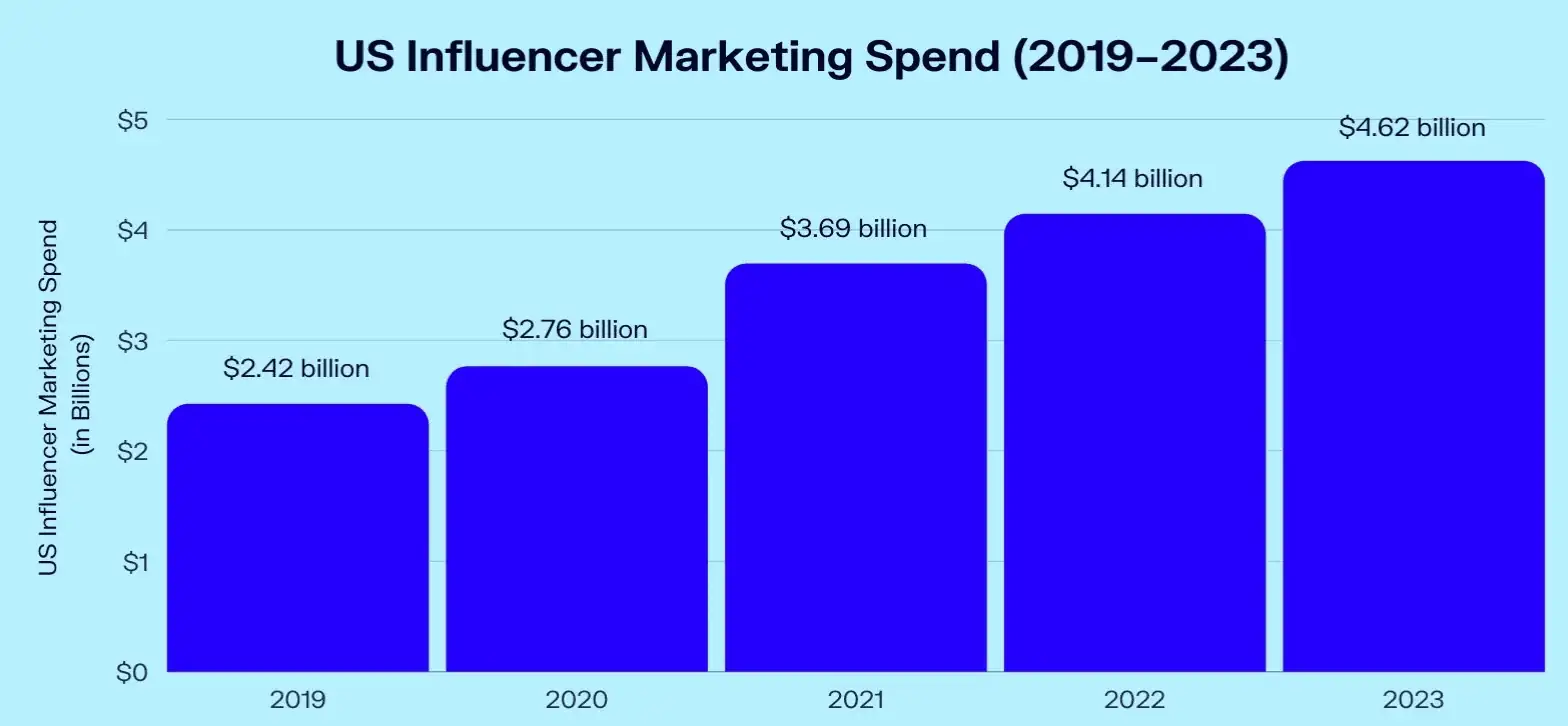 Partnering with people who have six or seven-digits followers may be a sound marketing strategy due to several reasons.
First, you can increase your reach significantly in an instant. Relying on other marketing methods could produce similar results only with a considerable investment of time and money.
Second, the influencer can promote your business among their current and previous clients, i.e., people who already trust them. In other words, potential leads coming from this source will have some confidence in your business and it will be easier to build rappor with them.
Third, partnering with somewhat smaller (less popular) influencers can be cost-effective, sometimes including free promotions.
You can extend the partnership further, turning influencers into affiliates. This means that they'll promote your product or service in exchange for sales commissions.
Email marketing has been around for decades, but still represents one of the key services in the online marketing industry. Most small businesses rely on email marketing to gain new clients and retain old ones.
Emails can be used for a variety of purposes. You may send newsletters to the people on your mailing list, informing them of the latest developments in your company or the wider industry. People subscribed to your email service can also receive new offers directly in their inboxes.
You can reach potential customers through email using promotional material or simply reminding them about their abandoned carts. This aspect might represent a significant advantage since many people leave a website before confirming their purchases.
An email marketing strategy can help you stay connected with previous clients, too. Checking in occasionally and sending personalized offers might bring those customers back to your business.
Email campaigns have a particular potential roadblock: people need to sign up for your mailing list. However, a competent agency can provide compelling lead capture forms and additional copies to make this step easier.
Public Relations Marketing
Public relations are a special facet of marketing strategies that connect to various other marketing efforts. PR is so crucial that many marketing agencies and businesses have dedicated departments for this function alone.
Rather than generating or converting leads, PR mostly concerns how your brand is represented. Aspects of PR may include press releases, answering reviews by previous clients, reputation management, and maintaining a positive brand image.
As a result, PR helps your business gain traction in the industry and be considered reputable. This, in turn, leads to an increase in demand.
Mobile marketing is yet another unique strategy that relies on specific tools and methods. As the name says, this marketing type targets mobile users. The common techniques used in this strategy include messaging through SMS or apps, push notifications, QR codes, and paid in-app ads.
Furthermore, mobile marketing can have the advantage of collecting the most accurate data about the user. For instance, your business could develop an app that helps people browse your offer more easily. In exchange, the app could gather precious information to help you tailor your marketing campaigns even better.
Of course, all this is only possible if the user accepts the terms and conditions and grants particular permissions on their device.
Voice searches have been on the rise lately and may yet change the entire landscape of search engines. To accommodate this shift, modern marketing needs to account for the specific way people look for products and services with voice commands.
In terms of strategy, voice search marketing is similar to SEO. Yet, it's unique enough to warrant its own category.
The main difference between voice and traditional searches is how questions are phrased. People won't ask their virtual assistant a question using the same phrase they would type into Google. A comprehensive strategy needs to account for these challenges.
Local marketing plans utilize various means of promotion but target a particular location. This type of marketing can be extremely effective, particularly for businesses that offer services and operate within a certain area.
Local campaigns can address the wants and needs of a select target audience, making the company easily available to the people who are most likely to become customers.
Understanding the difference between a marketing strategy and a marketing tactic is vital. Luckily, that difference isn't hard to explain. A strategy takes into account a particular goal and creates a roadmap of activities that will make that goal come true. On the other hand, a tactic is an actual approach that drives the set strategy to success.

Suppose your chosen strategy is PR marketing. In that case, the tactics you could use would be related to elevating your brand image. For instance, you could provide testimonials from satisfied customers, increase audience engagement, or write success stories or case studies. Let's look at some examples to flesh out what marketing tactics represent.
Examples of Marketing Tactics
Regular Content Promotion
If your marketing strategy relies on content, which is often the case, you'll need to promote that content regularly. Note that we're talking about promoting, not creating content.
When you have quality blogs, videos, or other content types, you should make sure they get to the right channels. Rather than letting your blog page wait to be discovered, share it on forums and social media.
Testimonials are excellent when it comes to solidifying your place in the market. They can be written or in video format, making them useful on various platforms.
A testimonial from a satisfied customer will do wonders for your reputation and increase demand. For maximal results, promote that material through appropriate channels.
A piece of content that started as an article doesn't have to stay in that format forever. You can increase your reach by repurposing written copies into video material. Playing around with the format will also be helpful: turn a blog post into a social media post to garner more attention.
Case studies take the reader through the complete user experience. They describe the initial pain point, how your company resolved the client's problems, and what happened as a result. Naturally, publishing case studies will boost your reputation and build trust.
Leaning Into Google Discover
Google Discover is a mobile service that's practically tailored for finding new products and services. Optimize your content for Google Discover by making your site mobile-friendly, addressing trending topics in your posts, and inserting quality imagery.
Automated Marketing Solutions
Automation is a well-known solution for marketing. With automated services, you can ensure your content reaches the exact audience it's made for and never misses the schedule. Even better, automation platforms can tackle different target audiences simultaneously.
Search Engine Optimization (SEO)
SEO represents one of the key services offered by every marketing agency worth its salt. Optimizing for search engines will increase your visibility, provide better rankings, and ultimately help more people see you online.
Crowdsourcing is an excellent way to tailor your content to the needs and tastes of your audience. The power of group brainstorming will help you flesh out new concepts and tweak old ones to perfection.
Use forums, comments, live calls on podcasts, or surveys to gather valuable info directly from your potential customers.
A featured snippet is often the first search result you see on Google. It's the top result with images and a synopsis of the actual article. However, it will take plenty of skill to get your content as a featured snippet. That's one of the marketing aspects that NEWMEDIA can help you master.
Better engagement creates profound relationships between a business and its customers. To create engagement, establish various channels through which your audience can reach you. Furthermore, ensure the communication isn't one-way – reply in due time and offer additional value.
Link building refers to internal and external links leading to your pages. You can improve your website's performance significantly and quickly by providing internal links – those that lead from one of your pages to the other.
How NEWMEDIA Helps You Gain
A Sustainable Competitive
NEWMEDIA is an expert marketing company with years of experience. We use that experience along with detailed analysis of the market to create the most efficient strategies and help you reach your goals.
We'll review your business summary, perform SWOT analysis, and explore every facet of your business before committing to a strategy. Here are only some of the services that NEWMEDIA provides.
Search Engine Optimization
NEWMEDIA has a powerful arsenal of industry-leading SEO tools. Plus, our dedicated SEO team can put those tools to good purpose without issues. We can optimize your website to rank high with leading search engines consistently. If you're looking for ways to top Google's search result pages, NEWMEDIA has just the solution.
Running paid ad campaigns is another one of our specialties. PPC campaigns can prove ineffective if done wrong, but with NEWMEDIA, you can experience the benefits of precise, tailored advertisements. We'll get your ads running on Google, social media, and all other relevant platforms.
Besides being general SEO experts, we at NEWMEDIA provide a range of specialized search engine optimization services. These include local, eCommerce, and franchise SEO. With our unique approach tailored to your needs, you'll get optimal results in no time.
Email Marketing Campaigns
NEWMEDIA can create, implement, and manage email campaigns to make reaching prospective consumers seem effortless. With our email marketing, you'll find your ideal customer regardless of the channel and achieve an amazing ROI while doing it.
Marketing-Based Web Development
Besides direct marketing services, NEWMEDIA has a web development department. In other words, not only can we optimize your website - we can also build it from the ground up. If you want to create an efficient marketing machine from the start, let our experts build a foundation for your future progress. We'll take care of every crucial aspect, from functionality to conversion rate optimization.
User Experience Optimization
NEWMEDIA's web design masters can help you gain a website that produces satisfied customers regularly. Our team of visual, interface, and interaction designers, as well as our information architects, are at your disposal.
Quality content is the key to lead generation and conversions. Luckily, NEWMEDIA produces copies that attract customer attention and provide exceptional value. We can provide content of any kind for your marketing purposes on demand.
Building a Social Media Marketing Strategy
If marketing through popular social media networks sounds like a good idea, NEWMEDIA will implement all the heavy hitters in that space into your customized strategy. Combined with our other services, your boosted online presence will garner fast results and increase brand awareness.
Let NEWMEDIA Build Your Company's new Marketing Strategy
Marketing is an essential aspect of every business, but it can be a complex matter. Knowing which strategy to choose and how to implement it may be a headache. However, with NEWMEDIA, you can bypass the uncertainty and jump straight to the benefits of an effective marketing strategy.
Feel free to contact us and let's start making your foolproof marketing plan today.