Work with one of the top digital marketing agencies to create an indomitable online presence.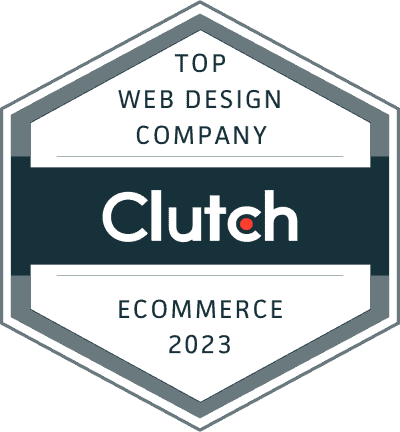 Top 1% Global Leader Digital Agency
Ranked by Clutch 2023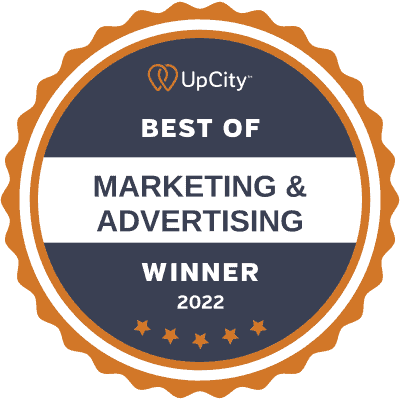 Top 1% Digital Agency in United States
Ranked by UpCity 2022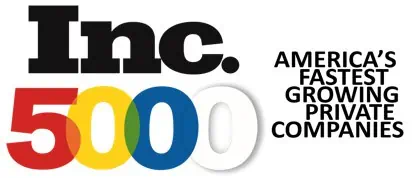 Fastest-Growing Companies in the USA
4 Years in a Row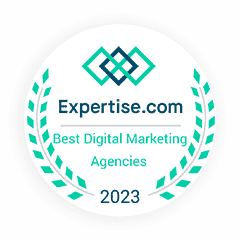 Top 1% Best Digital Marketing Award
Ranked by Expertise 2023

#2 Global Award Winner
Ranked by MASHABLE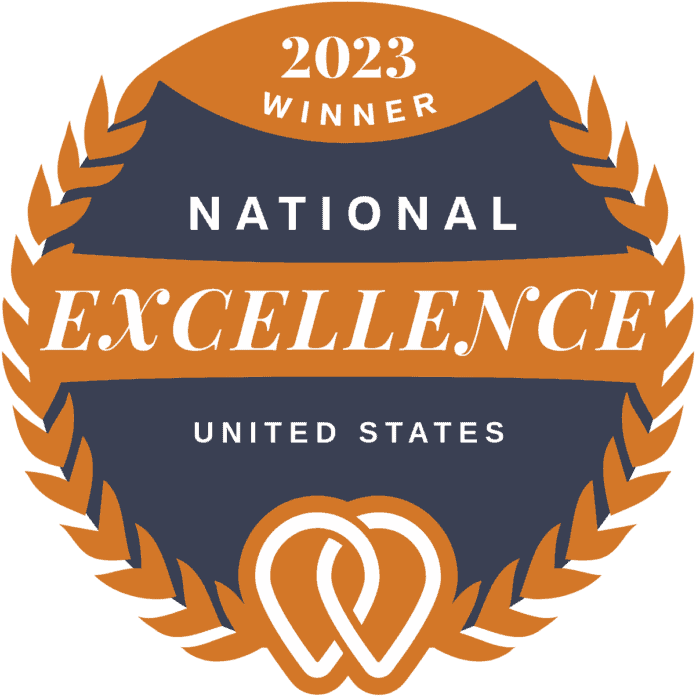 Top 1% Award of Excellence Winner
Years 2020, 2021, 2022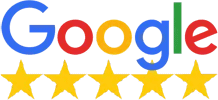 500+ 5-Star Reviews in Google
Ranked by Our Customers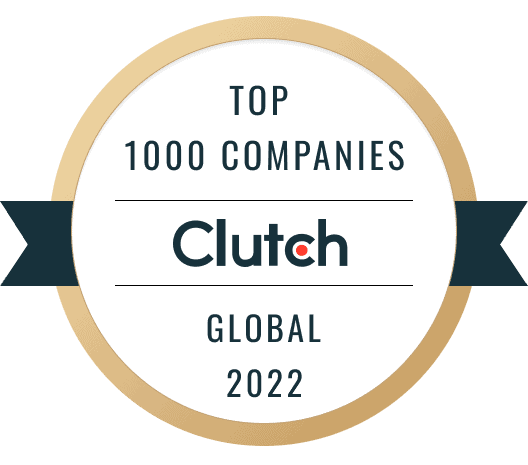 Top 1000 Global Digital Agency
Ranked by Clutch 2022

#1 Global Digital Agency
Ranked by Business Journal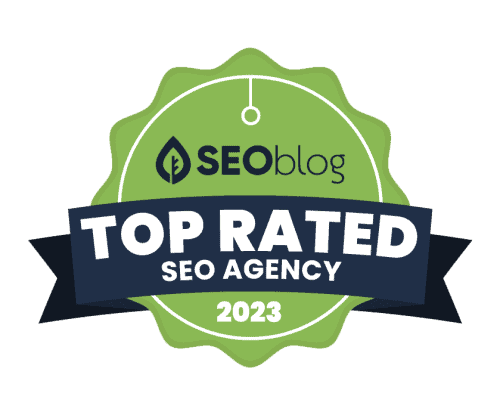 Top Rated SEO Agency
Ranked by SEO Blog 2023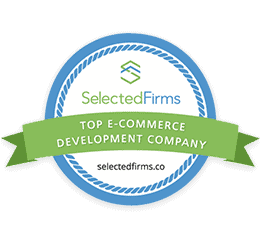 Top Ecommerce Development Company
Ranked by Selected Firms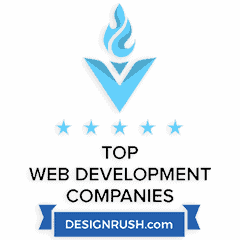 Top Web Development Agency
Ranked by Design Rush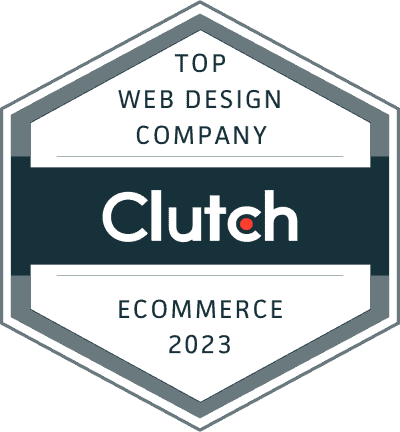 Top 1% Global Leader Digital Agency
Ranked by Clutch 2023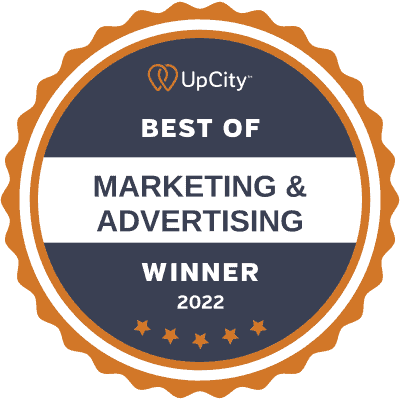 Top 1% Digital Agency in United States
Ranked by UpCity 2022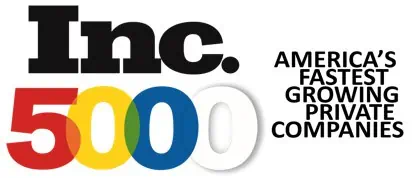 Fastest-Growing Companies in the USA
4 Years in a Row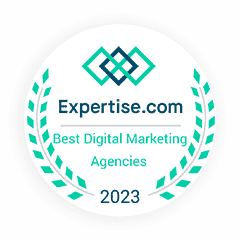 Top 1% Best Digital Marketing Award
Ranked by Expertise 2023

#2 Global Award Winner
Ranked by MASHABLE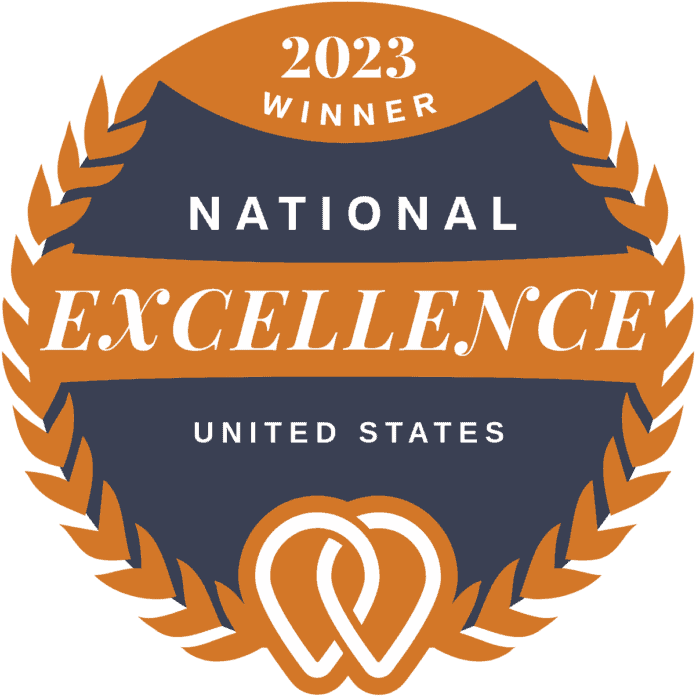 Top 1% Award of Excellence Winner
Years 2020, 2021, 2022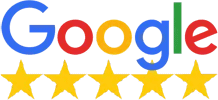 500+ 5-Star Reviews in Google
Ranked by Our Customers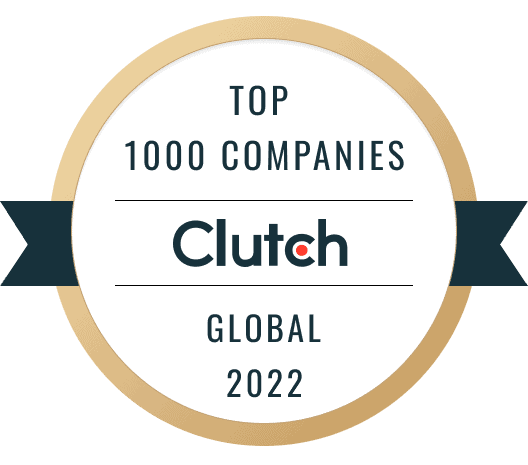 Top 1000 Global Digital Agency
Ranked by Clutch 2022

#1 Global Digital Agency
Ranked by Business Journal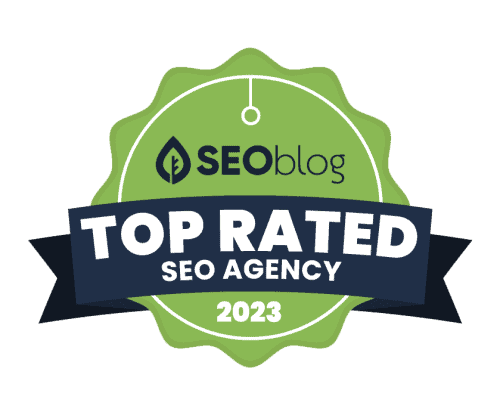 Top Rated SEO Agency
Ranked by SEO Blog 2023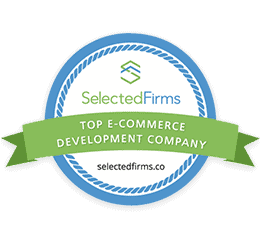 Top Ecommerce Development Company
Ranked by Selected Firms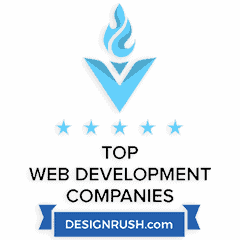 Top Web Development Agency
Ranked by Design Rush
St. Louis, the "Gateway to the West" is also a gateway to business success. We can see that in the numbers shared by Greater St. Louis, Inc, which shows that the city is host to America's 21st largest metro area. The area alone hosts 88,000 businesses serving a population of 2.8 million people, which works out to about one business per 32 people.
That's great for St. Louis, which benefits from generating a gross metro product of $173 billion annually.
It's not so great for the many small businesses in St. Louis that are trying to get ahead of the pack and create growth in the face of such stern competition. Digital marketing companies can help you to harness the online world to achieve the growth your business needs. We're going to show you how.
St. Louis, MO website design, UX, digital development and marketing agency
INCREDIBLE PRODUCT MEETS IMPECCABLE DESIGN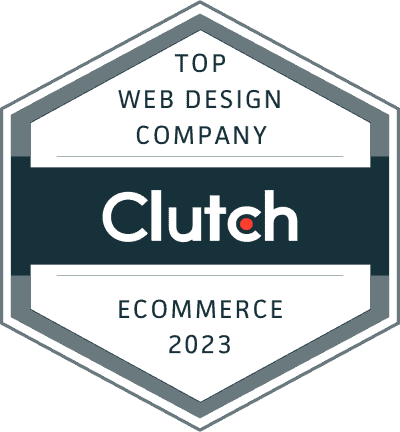 Global Leader Digital Agency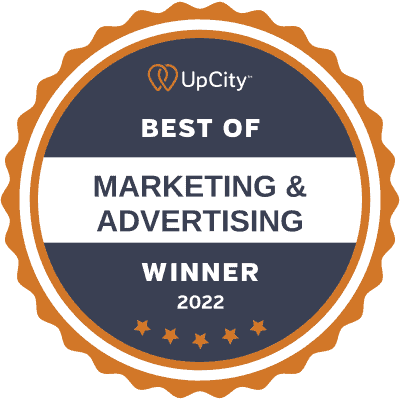 Digital Agency in United States
Web Design | SEO+Social Digital Marketing Agency
We can craft the perfect digital strategy to grow your business, and then execute it for you to generate massive scale. And we can move much faster than you would expect.
Do for Your Saint Louis Business?
We're going to keep things simple and sum up what a digital marketing agency can do for your business in three ways:
Create a cohesive digital strategy
Get more eyes on your business for less money
Give you targeted marketing that results in more leads
Develop Your Digital Marketing Strategy
We're deep into the 21st century, and the web has been available to the public for over 30 years. But despite that, a shocking number of companies don't have digital marketing strategies: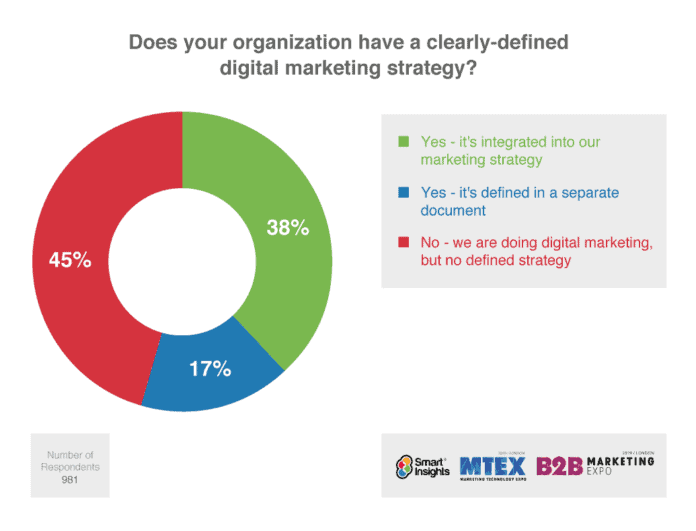 According to these stats from Smart Insights, about half of business owners (45%) are doing some form of internet marketing, though they have no defined strategy backing up their efforts. A further 17% have a digital marketing strategy, though they've siloed that strategy away in a separate document, meaning the digital services they use aren't connected to their other marketing techniques.
Only 38% of businesses have managed to integrate their overall marketing with digital marketing.
That's shocking when we're so deep into the internet age. But it's also good news for your business because it means there's a huge window of opportunity sitting in front of you that's just waiting for you to crawl through.
The best digital marketing companies (such as NEWMEDIA) create cohesive strategies that combine online techniques with offline ones. That immediately puts you ahead of the 62% of companies that either have no strategy or have siloed their digital marketing efforts away from the rest of their business.
Get More Exposure from Your Marketing Efforts
"Why do I need St. Louis digital marketing services?" you may ask yourself. "My old-school marketing techniques are bringing people through the door. Maybe I just need to invest more in those strategies."
That's a common train of thought among small business owners, which is probably why we see so many business owners neglecting to create digital strategies. But allow us to change your mind about what digital marketing experts can do for you, especially when it comes to getting more eyes on your company: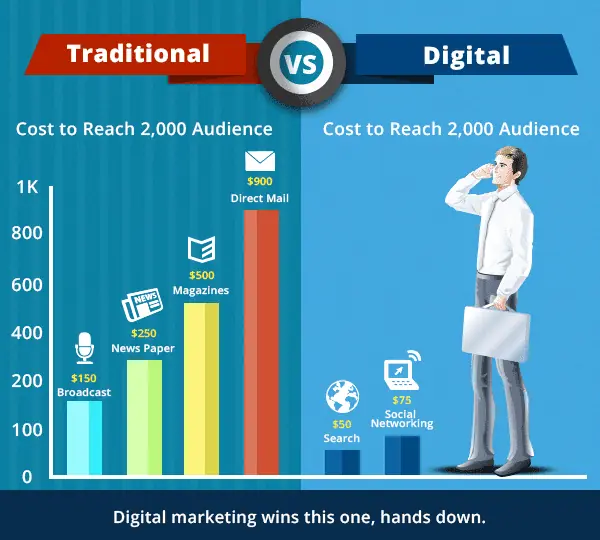 This chart comes from Seriously Simple Marketing, and it shows one thing – you'll spend far less to reach far more people with digital marketing than you will with old-school techniques.
Digging into the numbers, we see that the cost of reaching 2,000 people with old-school techniques is anywhere between $150 and $900 per campaign. Compare that to the two digital strategies highlighted in the chart: search engine optimization and social media marketing.
You'll reach 2,000 people for a $50 investment with organic search, while social media nets you the same reach for just $75. Combine the two, and you can reach 4,000 people for $125, making this pair of digital marketing strategies twice as powerful as the most cost-effective traditional technique, even though you spend $25 less.
Working with the best digital marketing company in St. Louis can get you these types of returns on your marketing investment.
Generate Quality Leads That Result in Business Growth
Ask any marketing manager what they want, and they'll give you a simple answer:
More and better leads.
The stats show us the same, as we see in this chart from Startup Bonsai: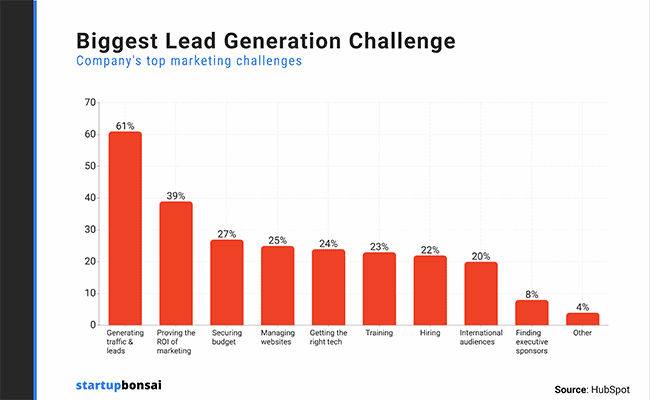 According to this chart, almost two-thirds of marketers (61%) highlight getting more leads (and generating more website traffic) as the biggest challenge they face. And that challenge ties into the rest of the issues highlighted in the chart, as it's a safe bet that the 27% who say that securing budget is a problem have that issue because what they're doing doesn't get leads.
Now, check out these stats: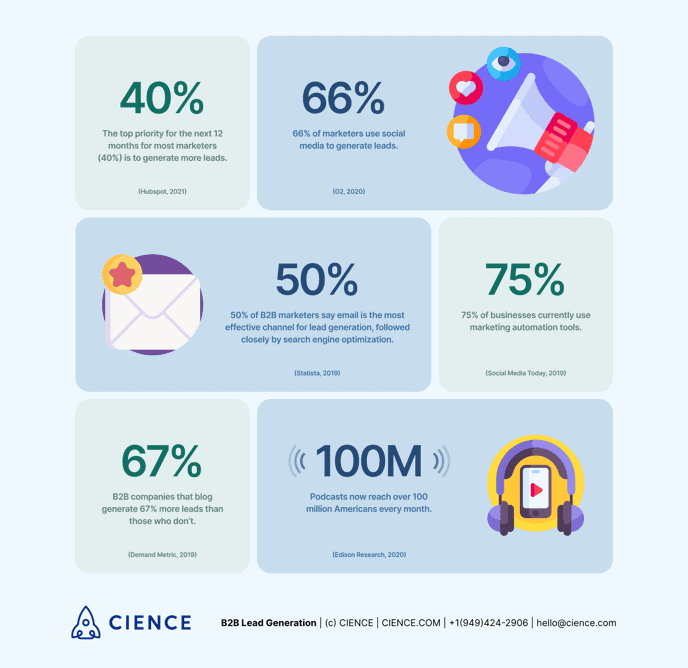 CIENCE's stats show that companies that have a content marketing strategy get 67% more leads than those that don't. Three-quarters of marketers (75%) already use some form of digital marketing automation to get leads, with 66% saying that social media is a big lead source for them.
Digital marketing gets leads, which means you can confront today's biggest marketing challenge.
Search Engine Optimization
When people think of "digital marketing," SEO is where their brains immediately go. That's no surprise because SEO has existed for as long as search engines, making it the oldest digital marketing strategy in the book, with the possible exception of email.
And it's still the go-to service in online marketing for a reason, as this chart from First Page Sage shows us: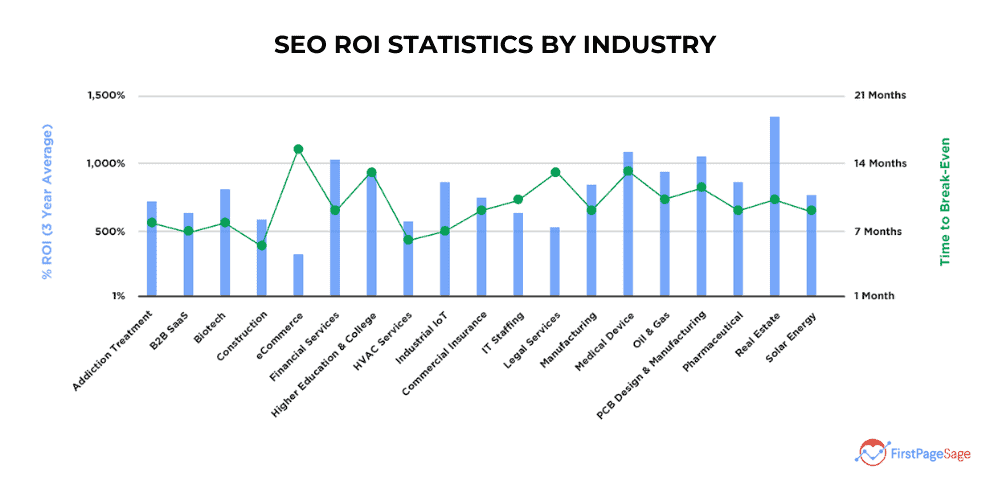 Every industry in this chart, from e-commerce and its 350% returns to real estate and its enormous 1,400% returns, makes money when they have a defined and effective SEO strategy.
That strategy is about more than picking out a few keywords and tinkering with content. It comes from the combination of on-site, off-site, and technical SEO that NEWMEDIA can help your Saint Louis business master.
Those are the benefits. Here's what NEWMEDIA does to make sure you experience them.
Web Design and Web Development
We like to see web design and web development as two sides of the same coin. The design side is all about how your website looks and feels when somebody lands on it, with the development side being the nuts and bolts that keep the site running when those new visitors start clicking around.
You can't have one side of the coin without the other.
If your website looks outdated or otherwise doesn't meet expectations, you create an awful first impression. These stats from Kinesis show why that first impression matters: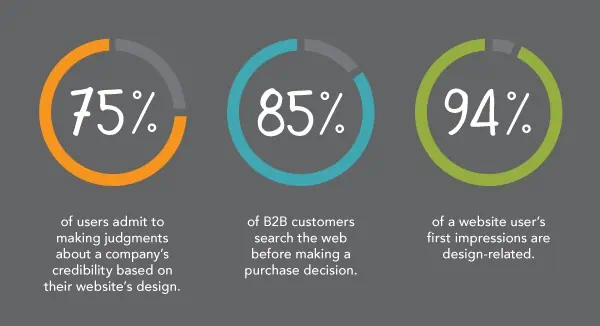 Three-quarters of your site's visitors judge your company's credibility based on what they see on your website. And with 94% of people saying that impression is influenced by design, you can't afford to get the look and feel of your website wrong.
Of course, looks aren't everything in digital marketing, just as they aren't in life. All of the good work your design does to create a great first impression gets flushed down the toilet if the website isn't functional.
NEWMEDIA ensures you have both sides of the website coin in balance.
Content Marketing and Content Strategy
If you've spent more than 10 minutes researching digital marketing, especially SEO, you'll come across the phrase "content is king." And it is because your website's content is so much more than a collection of paragraphs in which you squeeze as many keywords as you can to try and get good search results.
Check out these stats from 1827 Marketing: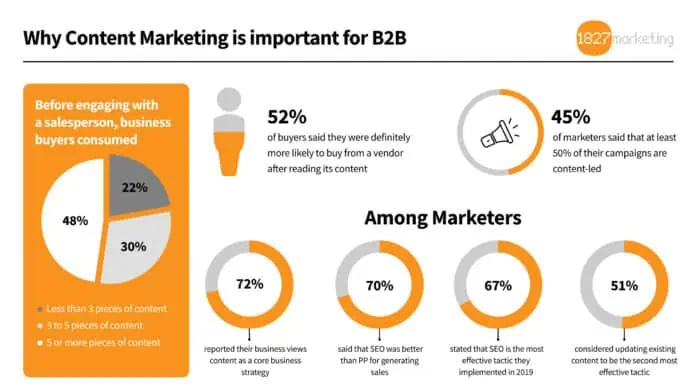 Though these stats relate to B2B purchasing alone, they still reveal a lot about how valuable your content is. For one thing, 52% of all B2B buyers say that reading content from a company makes them more likely to buy from that company. And of those people who value content so much, 48% are going to check out at least five pieces before they plonk down their hard-earned cash.
NEWMEDIA creates the content that these buyers need to see.
Email marketing has been around for at least as long as SEO, which has led to some marketers parroting the opinion that "email is dead."
We get why some say this, given that consumers are more aware of marketing emails than they were during the advent of the technology. But increased awareness doesn't mean a refusal to engage, with email still coming out as one of the best digital marketing strategies in terms of pure ROI: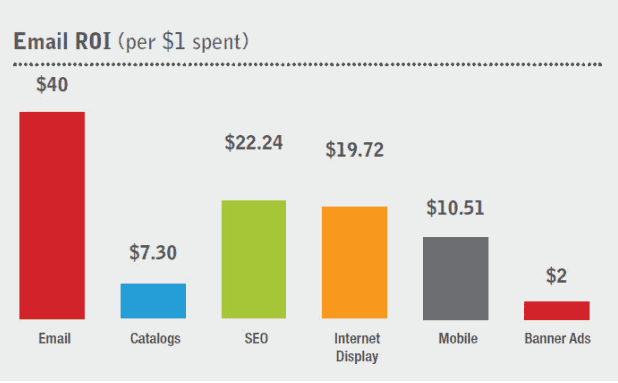 If we asked you to give us a dollar in return for $40, you'd take that offer so fast that you'd leave our head spinning. That's the quality of trade you make whenever you invest in a good email marketing strategy.
Pay-Per-Click (PPC) Advertising
A lot of techniques fall under the PPC umbrella, including Google Adwords and paid social media ads. And for many small businesses, PPC comes with a sting in the tail, as they've experienced first-hand how much money they can lose when they get the balance of keywords, bids, and ad content wrong.
But when you get that balance right, magic can happen, as WordStream highlights with this stat: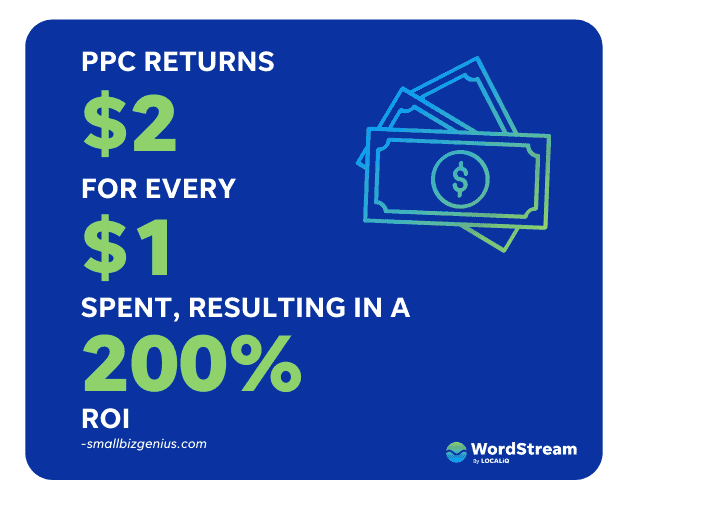 Granted, a 200% ROI isn't quite as strong as the ROI you can get from email or SEO, with both of those strategies being capable of hitting quadruple-figure percentages for ROI. However, a lower ROI doesn't invalidate a strategy, and that's certainly the case when you can see that paid ads can double your investment as long as you do them well.
NEWMEDIA knows exactly what it takes to make PPC work.
It's crazy to think that social media still hasn't hit its peak in terms of the number of people who use platforms like Facebook and Twitter. Just check out these figures from TrueList: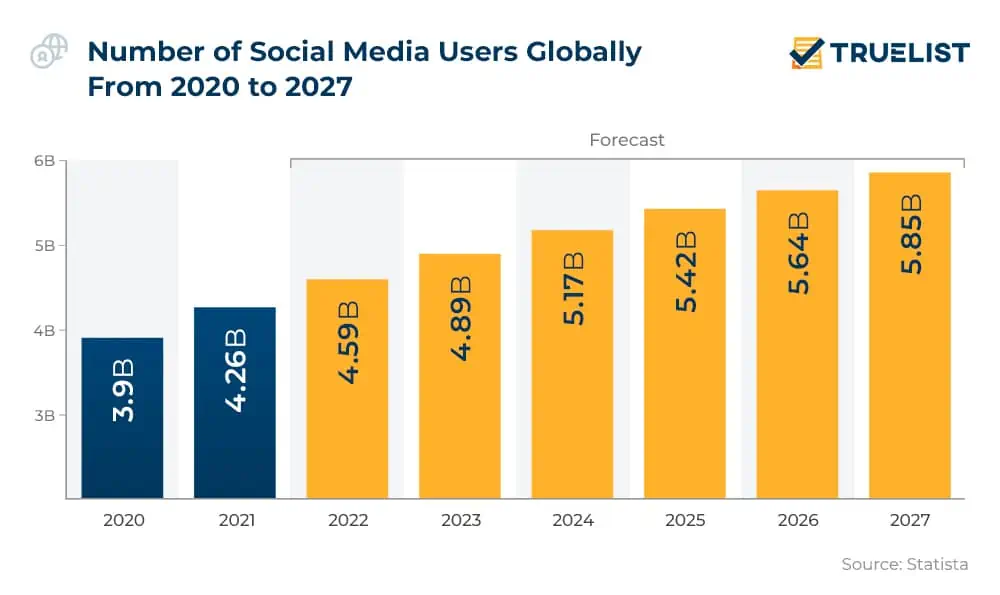 Created in 2021, this chart states there were 4.26 billion people on social media in the year of its creation. By the time we reach 2027, over 1.5 billion more people will be using social platforms.
We could talk for days about how social media is great for brand development, retargeting lapsed customers, and telling your company's story. But when over four billion people (and soon to be nearly six billion) use social platforms, it's clear that you need a social media marketing strategy simply to reach such a gigantic audience.
Our Digital Marketing Team
You can look at our work with major brands, such as Delta and The YMCA, to see that some of America's biggest businesses trust us with their online growth. Or you can look at our results, which include achieving 10,000% growth for some of our small business clients or generating $1 million per day for major brands. Wherever you look, you'll see great results courtesy of the NEWMEDIA team.
The new Delta Sky Club website portal, designed and developed from scratch by NEWMEDIA, allows Delta passengers who go online in any of their Sky Club lounges across the U.S. to quickly get news, weather & stock market information, in addition to tracking flights on any airline (not just Delta!), searching directly in Google, and getting maps and driving directions to/from any address on Earth.
NEWMEDIA Los Angeles, in collaboration with Sterling-Rice Group (SRG), built a new website for the Almond Board of California under an aggressive development timeline. We built a multi-language website for them while ensuring a consistent user experience by bringing all four existing websites into a single universal system. Our team of experts delivered this mammoth project even after the deadline was shortened by four weeks.
The Six Flags team reached out to NEWMEDIA for a complete website redesign and multi-site ecommerce web development. We redesigned the website to change its complete look and feel and organized content into categories and subcategories to simplify content discovery for visitors. Over the course of the project, we worked in close coordination with the Six Flags team to deliver the website quickly before their parks reopened.
PostNet approached us to completely redesign all their websites, including those of franchisees. We developed a fresh responsive website for them to offer a consistent browsing experience to visitors irrespective of the screen size of the device they use to access the website. Additionally, we developed a tool to help visitors find their nearest PostNet center. Finally, we designed the 300+ franchise websites for them with local SEO and franchise SEO.
YMCA (now "The Y") is an organization that we've all heard of and/or been a part of at one time in our lives. YMCA of Metro Denver came to us for a fresh website design that would communicate their mission of being for youth development, healthy living, and social responsibility. Even more exciting, they had just had a brand refresh and this was the chance to support that refresh with a complementary website.
When CBS Television was producing the show that came to be called Haystack Help, they needed a complex yet easy to use website application to direct the TV viewers to visit, and their search for a Denver website developer led them to NEWMEDIA. Initially, prior to contacting NEWMEDIA, they had selected another web development partner for the project. Then, there was a problem…
Work with the Leading St. Louis Digital Marketing Agency
You know what a digital marketing company can do for your business, both in terms of the services offered and what those services achieve. All that's left is to learn why NEWMEDIA stands head and shoulders over every other digital marketing agency in St. Louis.
We're Recognized as One of America's Top Digital Marketing Agencies
Our Recognitions Speak for Themselves
named NEWMEDIA as one of America's fastest-growing businesses for four consecutive years
ranks NEWMEDIA a Top 1% Digital Agency in the United States
named NEWMEDIA a top 1% global leader in the digital marketing space
ranked NEWMEDIA's work the #2 Global Award Winner (and they ranked Twitter #3).
We have the credentials to back up everything we say we can do.
Give us a call today or visit us online, at NEWMEDIA.COM. Better yet, we invite you to come and meet with us for a no-obligation consultation about your project. While it's certainly not mandatory, we believe that the one of the best ways to determine how well we can work with you as your partner is by meeting with us in person. We've also got guaranteed PPC and social media marketing plans. We're being honest, really! In a nutshell, you can rely on us for all things digital, from web design to marketing.
Our expert team has designed, developed, deployed, hosted, marketed and managed 4000+ social media accounts, PPC and SEO campaigns, websites, mobile apps and software applications for clients of all shapes and sizes, including small- and medium-sized businesses, Enterprise organizations, State and Federal government, leading universities, international corporations, major brand name advertising agencies, local and global non-profits, and start-ups of practically every description.
We're a St. Louis Digital Marketing Company
As a business in St. Louis, you don't want to have to travel out of the city to get some face time with your digital marketing agency. With NEWMEDIA, you're welcome to visit us in our offices at: 400 Chesterfield Center, Suite 400, St. Louis, MO 63017
We're also available via email at info@newmedia.com or via phone at (314) 860-3050. Get in touch however you want, and we'll be on hand to discuss digital marketing for your business.