The Leading New York

Digital Marketing Agency

!
Our digital marketing services in New York give you world-class results that you can't get anywhere else.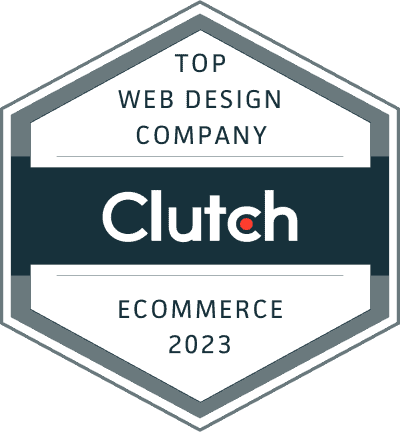 Top 1% Global Leader Digital Agency
Ranked by Clutch 2023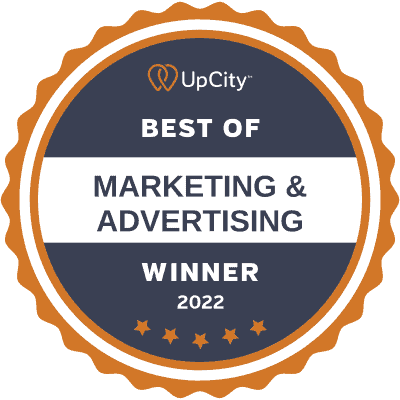 Top 1% Digital Agency in United States
Ranked by UpCity 2022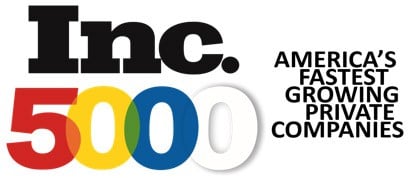 Fastest-Growing Companies in the USA
2016, 2017, 2018 & 2019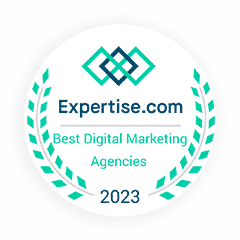 Top 1% Best Digital Marketing Award
Ranked by Expertise 2023

#2 Global Award Winner
Ranked by MASHABLE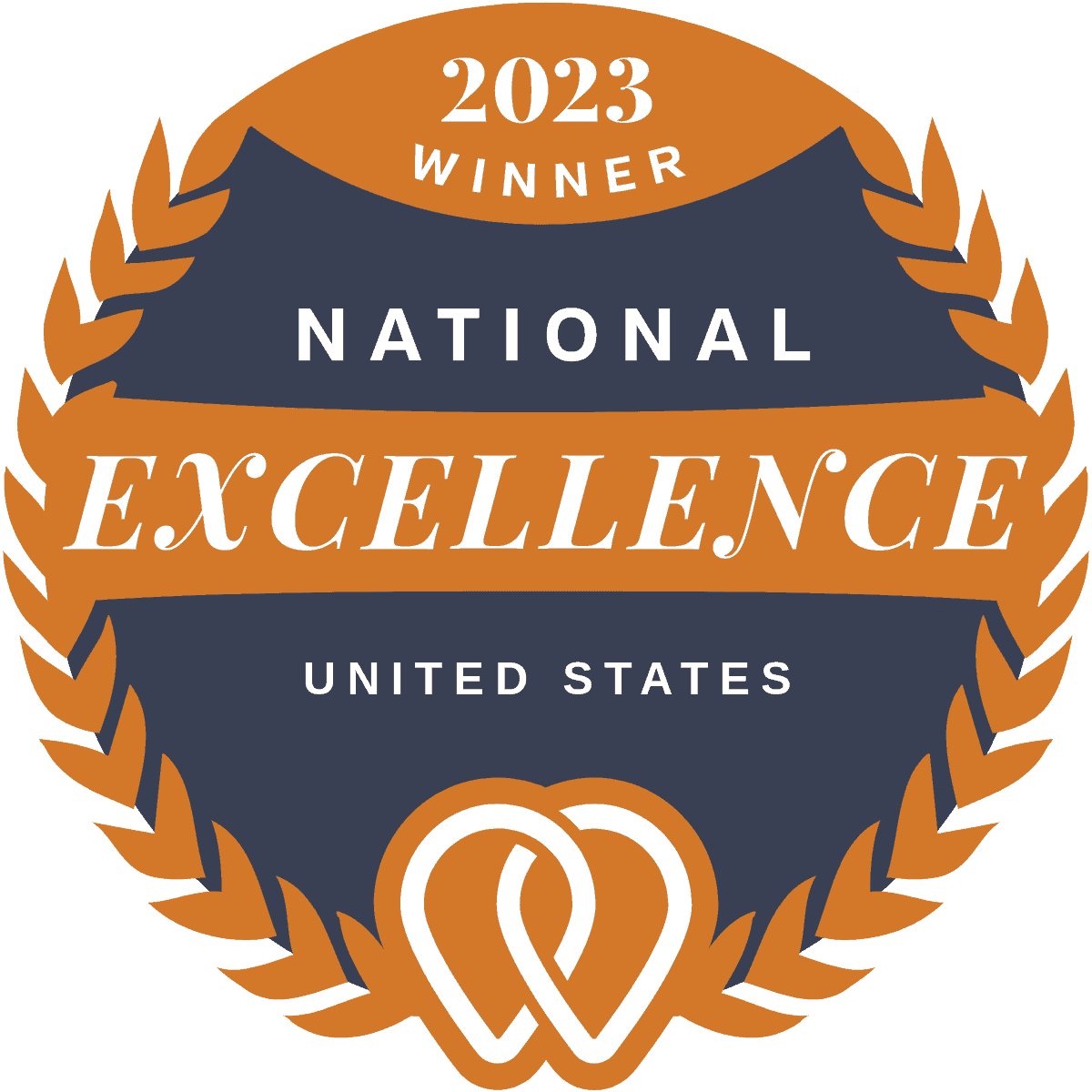 Top 1% Award of Excellence Winner
Years 2020, 2021, 2022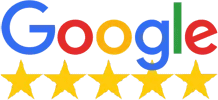 500+ 5-Star Reviews in Google
Ranked by Our Customers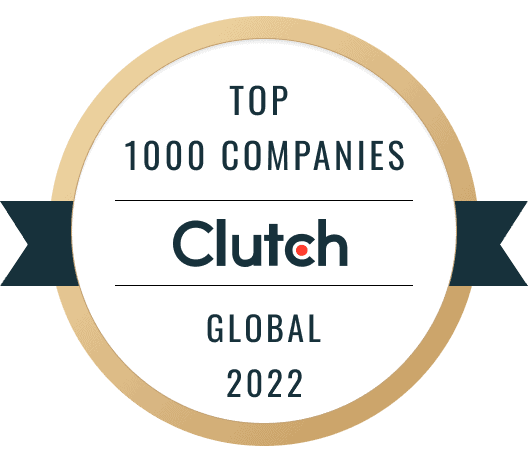 Top 1000 Global Digital Agency
Ranked by Clutch 2022

#1 Global Digital Agency
Ranked by Business Journal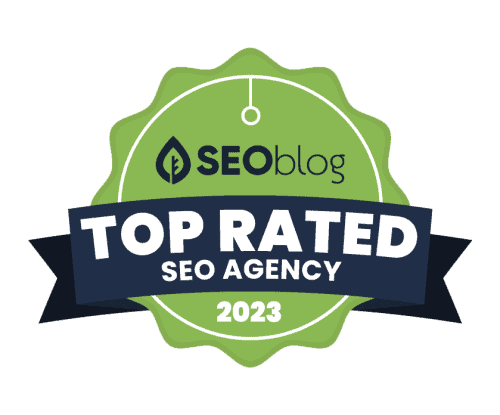 Top Rated SEO Agency
Ranked by SEO Blog 2023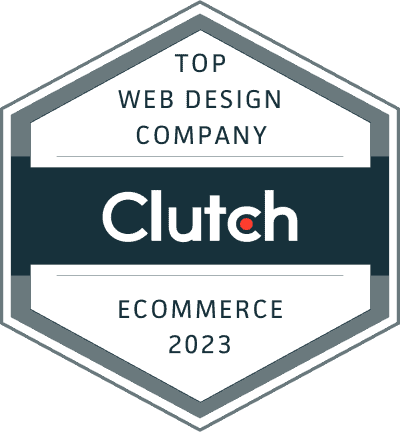 Top 1% Global Leader Digital Agency
Ranked by Clutch 2023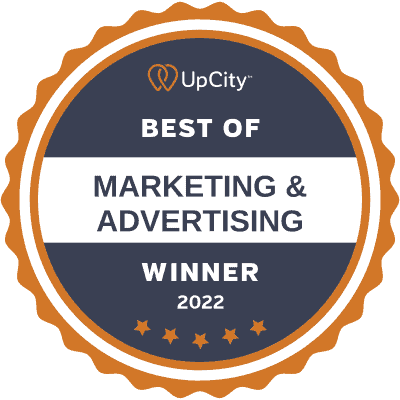 Top 1% Digital Agency in United States
Ranked by UpCity 2022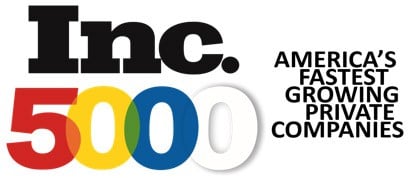 Fastest-Growing Companies in the USA
2016, 2017, 2018 & 2019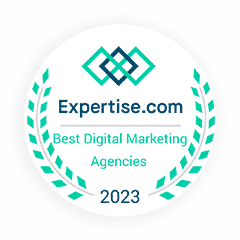 Top 1% Best Digital Marketing Award
Ranked by Expertise 2023

#2 Global Award Winner
Ranked by MASHABLE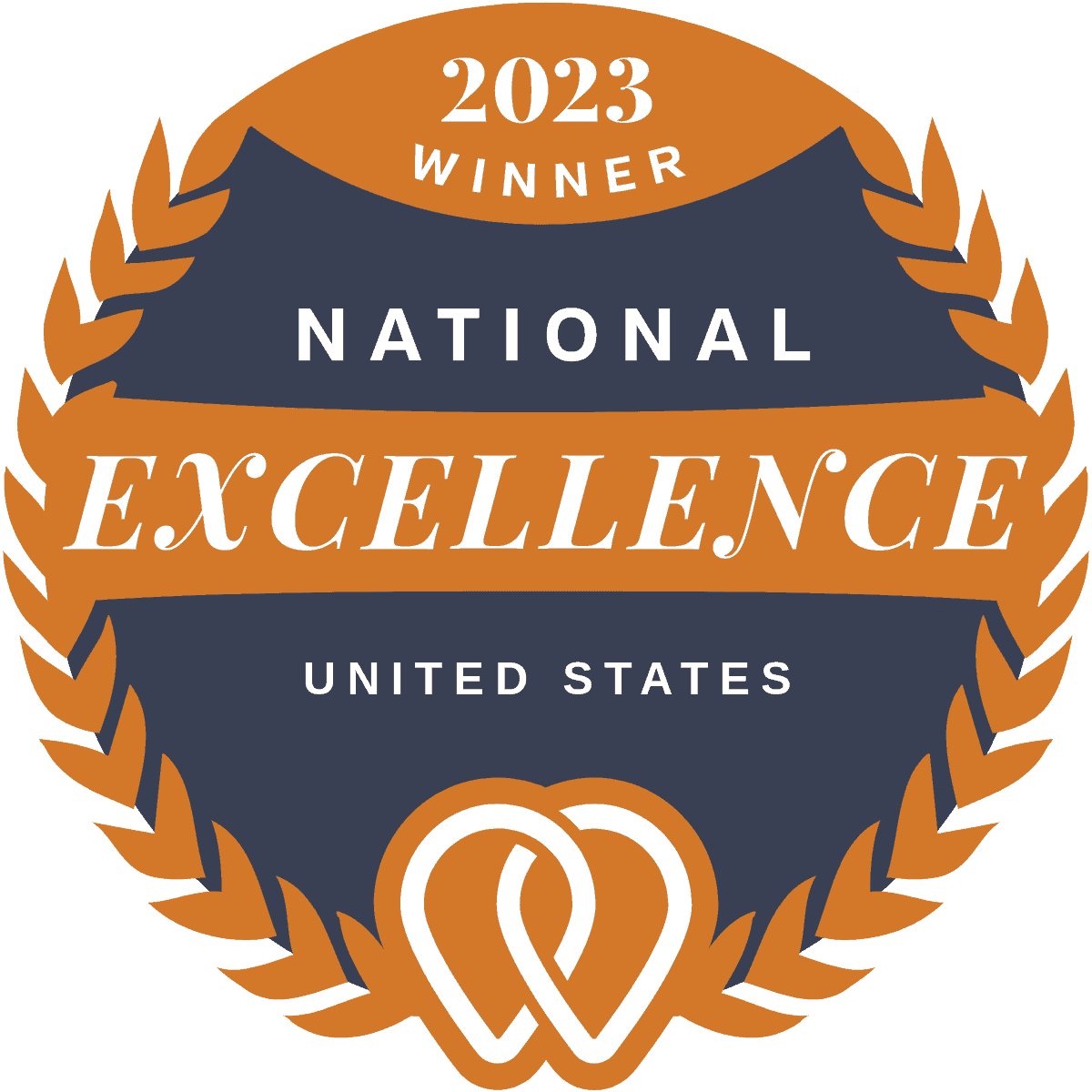 Top 1% Award of Excellence Winner
Years 2020, 2021, 2022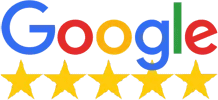 500+ 5-Star Reviews in Google
Ranked by Our Customers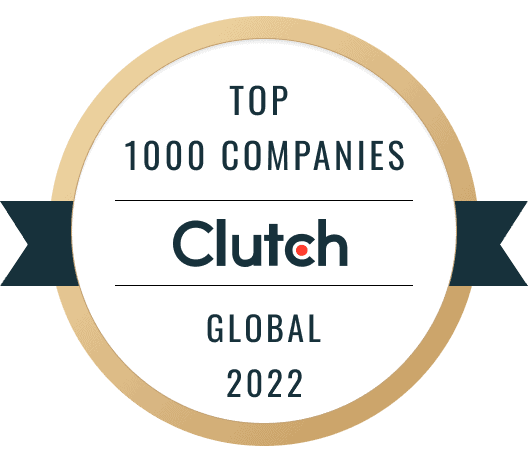 Top 1000 Global Digital Agency
Ranked by Clutch 2022

#1 Global Digital Agency
Ranked by Business Journal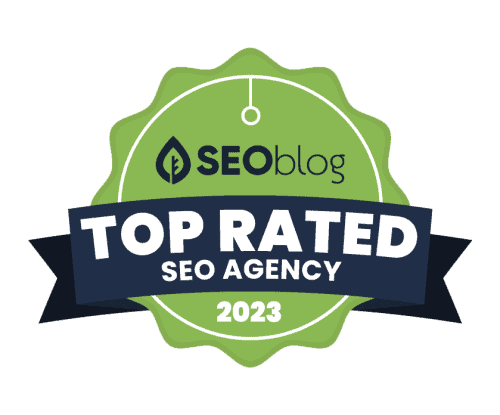 Top Rated SEO Agency
Ranked by SEO Blog 2023
THE WORLD HAS GONE DIGITAL
According to the New York City government, there are about 220,000 companies operating in the city. Of those companies, 98% are small businesses meaning that they have fewer than 100 employees.
Your business may be one of that 98%.
And if the government's figures are anything to go by, you face a lot of competition when trying to get ahead of the thousands of other businesses in New York.
Then, add the thousands more from other states (and other countries) that sell goods and services in New York. Most of those businesses have websites just like yours. And those in your niche are competing for the same keywords and audience as you.
You might have already tried traditional paid media. Maybe you've even given the digital side of things a go. But your digital marketing efforts haven't given you the results you want.
That's where NEWMEDIA comes in.
You have digital marketing problems, and we have online marketing solutions. Our goal is to help New York businesses of all sizes climb the digital ladder and get the results they deserve.
We do that with a full suite of digital marketing services, which we compile into a powerful strategy that's tailored to your company's goals. But what does that really mean? Join us as we demonstrate why our digital marketing services give you world-class results that you can't get anywhere else.
The Digital Building Blocks that Help You Reach Your Business Objectives
Before we get into the hows and whats of what we do, we need to answer a question:
Any marketing work you do that involves the internet in any capacity is a form of digital marketing. Every email you send to a prospect is a type of digital marketing. The fancy website you've built, with all of its bells and whistles, is a huge interactive business card (and sales tools) that falls under the digital marketing banner.
Social media marketing, paid online ads, and even the reviews people leave for you online are all part of your company's overall digital advertising strategy.
Online advertising and marketing encompass a huge range of strategies. In fact, this handy graphic from Inca Accounting demonstrates that better: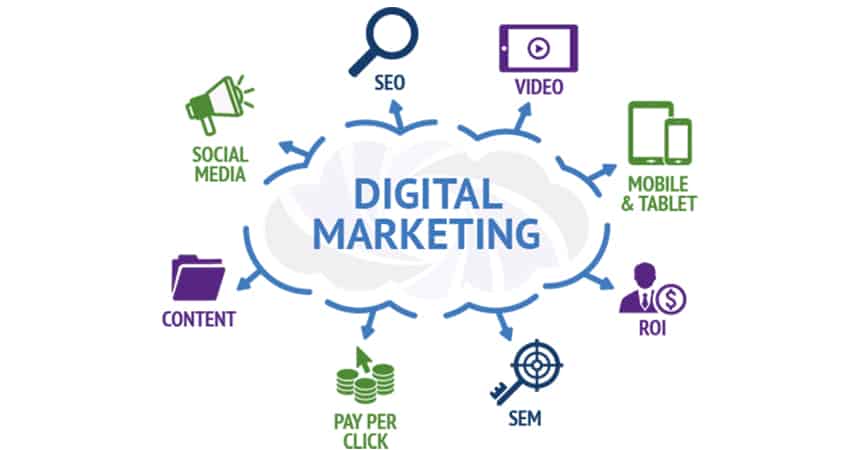 That's a lot to get your head around.
And therein lies the challenge.
For a small business that's trying to handle all of this marketing while doing what it needs to do to grow, digital marketing can feel like you're trying to complete a jigsaw puzzle. Worse yet, you don't have all of the pieces of the puzzle, meaning you have to cobble together the best strategy you can and hope for the best.
Large and enterprise businesses based in New York don't have it any easier.
Sure, they have more resources than small businesses to throw at digital marketing solutions. But if they can't pull all of the pieces together into a cohesive marketing strategy or, worse yet, mess up one of the elements of digital marketing, they'll end up pouring money down the drawn.
Getting digital marketing wrong is as damaging as getting it right is profitable.
And it's in avoiding getting it wrong where a digital marketing company shines. The NEWMEDIA internet marketing agency brings the expertise that you may not on-staff to develop digital strategies that work.
From our base at One World Trade Center in New York, NY, we scale brands and help companies grow.
Would you like an example?
Here's what the sales figures for one of our ecommerce clients looked like during the first quarter of 2020: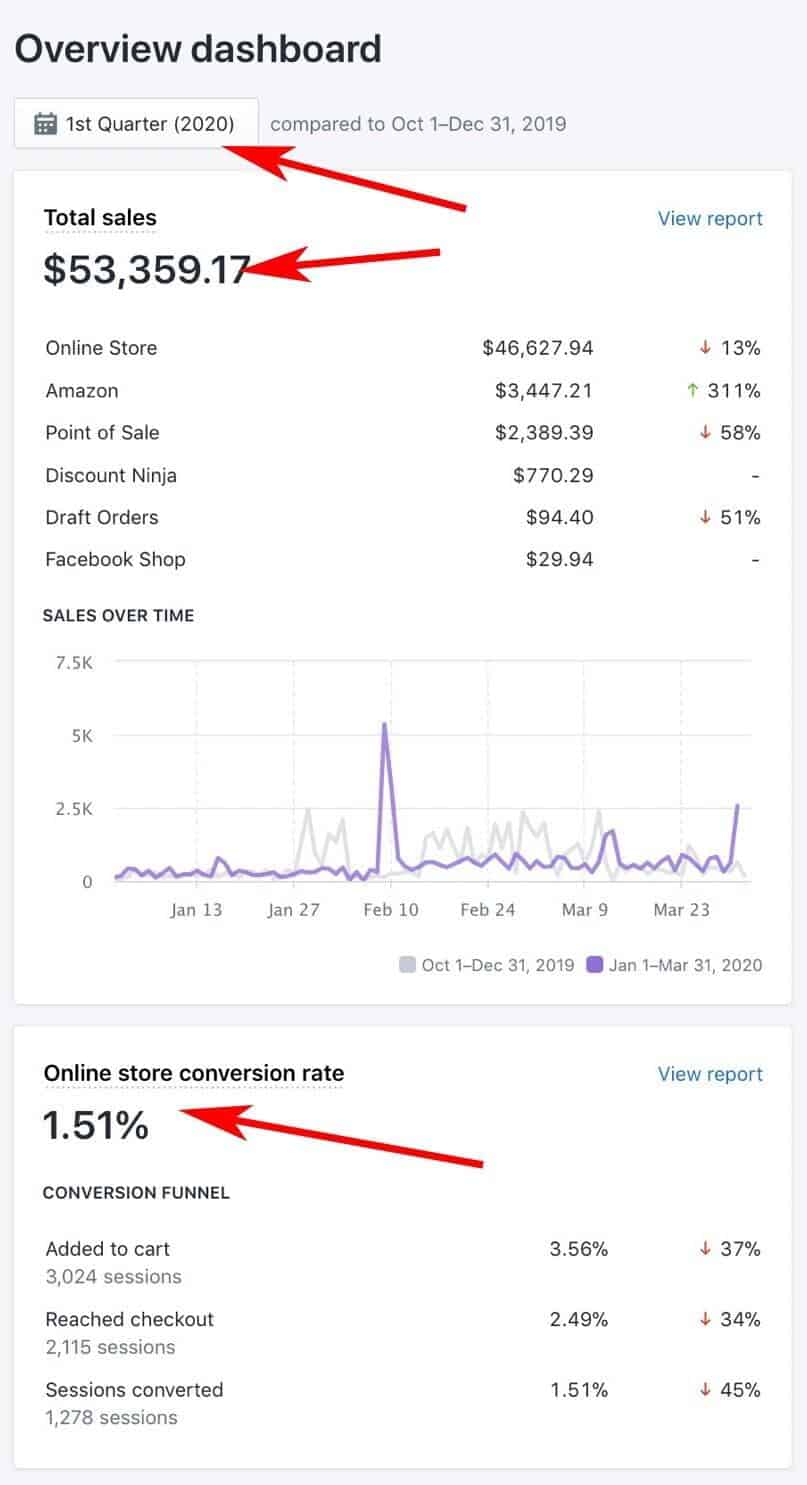 You remember what happened in 2020, right? The global pandemic kicked off right after this first quarter of the year. Naturally, our client was worried. Sure, they were an ecommerce business. But they still didn't really know how they were going to reach their target audience when the world was locked up indoors.
We did.
Using several cleverly designed digital marketing campaigns, we took this client from just over $53,000 in a quarter to over $614,000: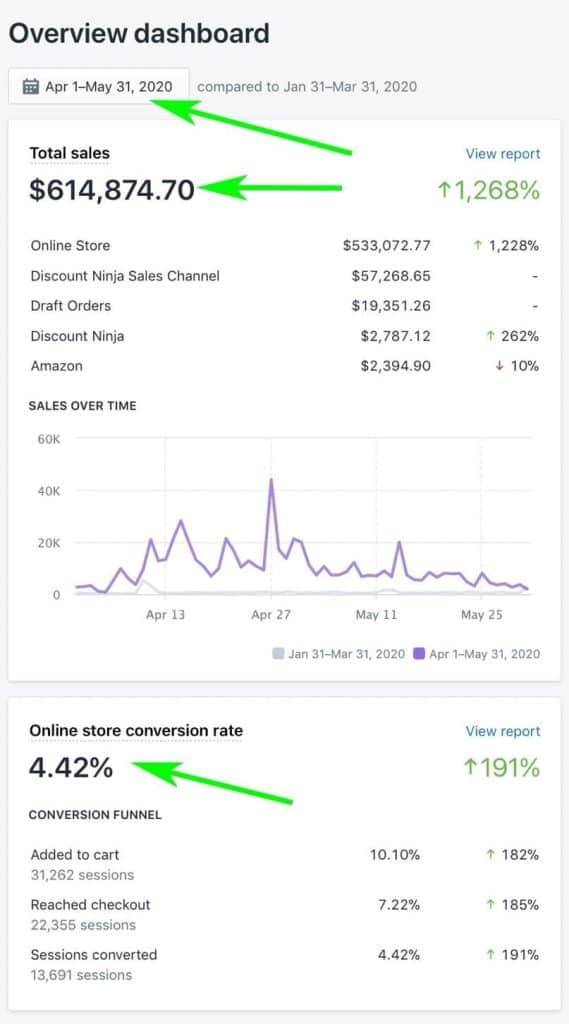 And we did all of that in the midst of a pandemic that struck down thousands of businesses in New York.
The reason we're showing you this is that we want to demonstrate exactly what digital marketing agencies can help your business to achieve. Even in the face of a pandemic, and the increased online competition that the event brought, we helped a client get 12 times the sales in the space of one quarter.
That's what a quality digital strategy can achieve.
New York website design, UX, digital development and marketing agency
INCREDIBLE PRODUCT MEETS IMPECCABLE DESIGN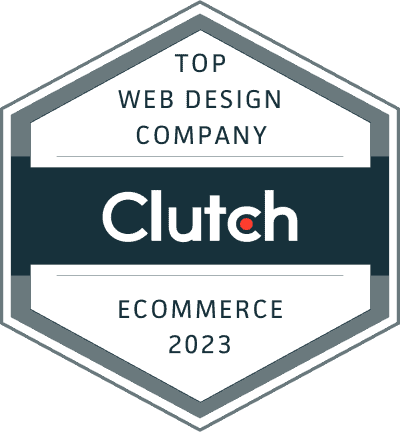 Global Leader Digital Agency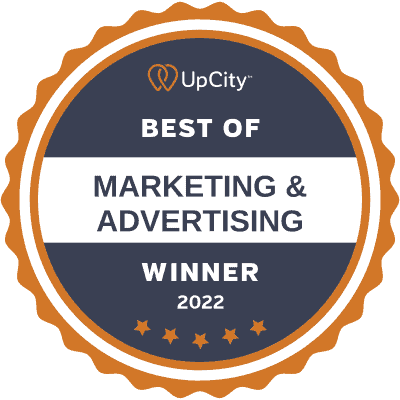 Digital Agency in United States
Web Design | SEO+Social Digital Marketing Agency
We can craft the perfect digital strategy to grow your business, and then execute it for you to generate massive scale. And we can move much faster than you would expect.
What Makes NEWMEDIA One of the
Best Digital Marketing Agencies in New York?
We're tempted to let the results we shared above do all of the talking for us.
But you probably need more than that. After all, those results are for just one business. You may be asking yourself whether that's something we can replicate for your company, with all of its unique challenges.
As you suspect, every company is different. Your business objectives aren't the same as a different company's goals, so digital marketing agencies have to tailor their work to suit what you need.
That's what our digital marketing professionals do. No matter what your specific objectives may be, NEWMEDIA can help you reap the following benefits from our digital marketing services.
Your business needs leads.
Every business does.
The whole purpose of your digital marketing plans is to drive more leads to your salespeople. To get leads, you need more traffic to your social media profiles and website.
Don't take our word for that, by the way. According to a survey by HubSpot, 61% of marketers believe generating the traffic that creates more leads is their biggest challenge: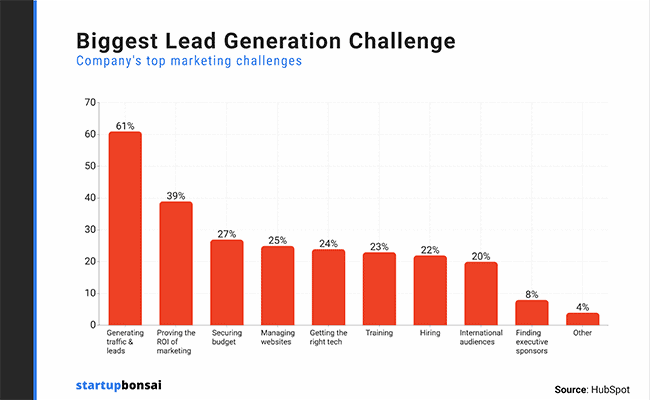 Working with a digital marketing agency means you build strategies designed to drive more traffic to your platforms.
But "more" doesn't mean "better."
NEWMEDIA does things differently because we focus on driving qualified traffic to your New York business.
What does "qualified" mean?
Have you ever spent ages on a call with a client, just trying to figure out what they want? After 30 minutes of back and forth, you figure out the prospect doesn't even need your product. So, you end the call and lament the 30 minutes you've just wasted on a client that was never going to buy.
That's what an unqualified prospect looks like.
A qualified prospect is the exact opposite.
It's somebody who knows what they want and knows enough about your business to know you're the one who can provide it. Prospects become more qualified as they read more of your content, engage with you on social media, and search for keywords that pull up your website in search engines.
NEWMEDIA's combination of technical and creative services, including search engine optimization (SEO), pay-per-click advertising (PPC), and a content-based social media strategy creates the digital touchpoints that pre-qualify leads.
Combine that pre-qualification with traffic generation and your business gets better leads through digital marketing.
Boost Your Brand's Identity
We could go on for days about how big search engine's like Google are. There are reams of stats digitally printed all over the internet that tell us how many billions of people use social media.
For example:
"That's all very impressive," we hear you say. "But I run a local business for local people. I don't need to market to the billions of social media users all over the world."
That's definitely true if you have a small business. Trying to embrace all things digital marketing to appeal to everyone means you'll just run into the same problems you have with digital marketing:
Too much money spent
Not enough of your target audience reached
You're based in Atlanta, GA. You have a business that primarily serves people in Atlanta. What can digital marketing agencies do on a local level to help you?
The answer's simple:
We can boost your profile in local searches.
Take a look at this picture from Search Engine Land:
A Top-Notch Return on Your Investment
Ultimately, your digital marketing is supposed to deliver a strong return on your investment. It's meant to cost less than traditional marketing while helping you to reach more people.
Unfortunately, a poor digital marketing strategy can make that combination of higher reach and lower costs difficult to achieve.
For example, we shared details about one of our New York clients earlier. They went from just over $53,000 in the first quarter of 2020 to over $600,000 in the second quarter.
What we didn't tell you is how our work affected that client's return on investment.
In the first quarter of 2020, this client spent $70,000 on ads.
Let's do the math:
$53,359 – $70,000 = -$16,641
Simply put, the client spent more than they made. Their ROI (net return over investment) was about negative 0.24.
Compare that to the results NEWMEDIA achieved after just 60 days of our digital marketing firm working on its pay-per-click strategy.
$614,874 in revenue – $97,000 in ad spend = $517,874
That's a massive turnaround.
Yes, the ad spend rose by $27,000. But it went up because we'd developed powerful campaigns that were focused on conversions as much as traffic. Our client achieved an ROI of 5.38 (or 538%).
Would you take a multi-six-figure return for a five-figure investment? If you would, give our New York office a call at 212-220-6200 or send an email to [email protected], and we'll show you how.
Our results speak for themselves. But we know you want us to get into the nitty gritty in terms of what we do for clients. These are the right core services we build into your digital marketing strategy.
Full Service Marketing Agency
As a full-service digital marketing team, NEWMEDIA has one goal:
Deliver world-class results for our clients in New York.
Here's why your business should work with us.
Inc. 5000 named NEWMEDIA one of the 5,000 fastest growing private companies in the United States. Clutch Global name is one of its top 1,000 companies. We have an A+ rating with the Better Business Bureau. And we're a 2020 National Excellence Award Winner.
You're not working with any old digital marketing agency when you choose NEWMEDIA.
You get a team that wins awards for the quality of its service.
We've designed, developed, hosted, and managed over 4,000 SEO campaigns, websites, social media accounts, and mobile apps for clients throughout the United States. Simply put, we know what we're doing. Whether you have a global business with a base in New York or you're a small company looking to get a leg up in digital, NEWMEDIA can help. We've worked with brands including:
The YMCA
Bad Boy Brands
PostNet International
Now, we're ready to help you.
Some digital marketing agencies try to pull a fast one on their customers. They'll tell you they offer services in New York. But when you get in touch, you learn the offices are somewhere else.
That means you can't meet with the team that's responsible for your online success.
If you'd like to learn more, there are several ways to get in touch with us.
NEWMEDIA is different.
You can come and visit us anytime at our New York office:
One World Trade Center
285 Fulton Street, Suite 8500
New York, NY 10007
If you want to get in touch before we meet, give us a call at 212-220-6200 or email us at [email protected].
At NEWMEDIA, we scale brands.
Get in touch with us today and we can talk about how we can make an impact on your brand tomorrow.