Our digital marketing services in New York give you world-class results that you can't get anywhere else.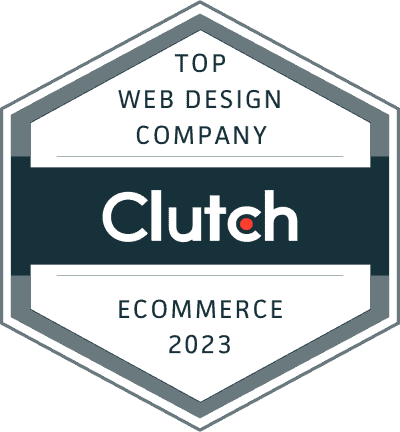 Top 1% Global Leader Digital Agency
Ranked by Clutch 2023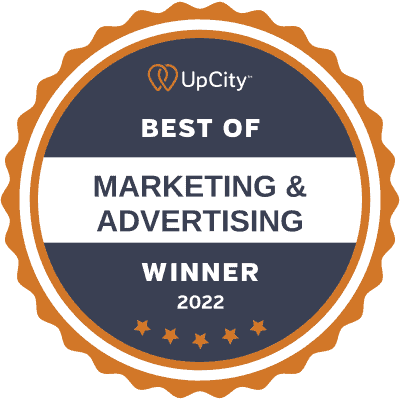 Top 1% Digital Agency in United States
Ranked by UpCity 2022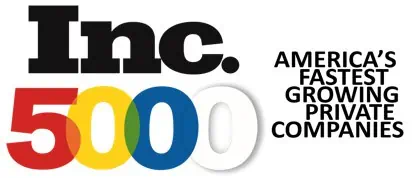 Fastest-Growing Companies in the USA
4 Years in a Row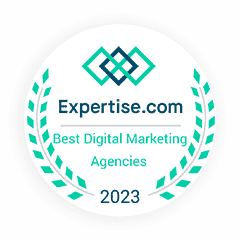 Top 1% Best Digital Marketing Award
Ranked by Expertise 2023

#2 Global Award Winner
Ranked by MASHABLE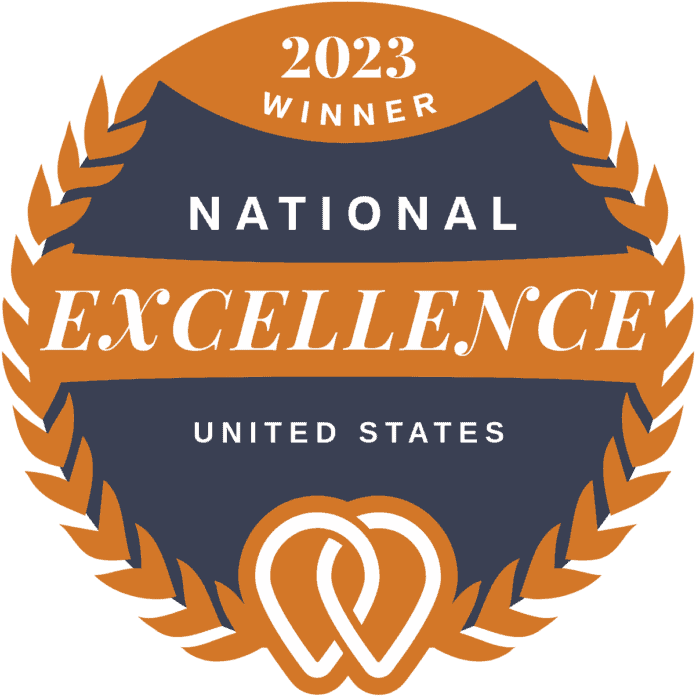 Top 1% Award of Excellence Winner
Years 2020, 2021, 2022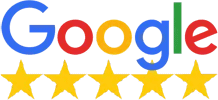 500+ 5-Star Reviews in Google
Ranked by Our Customers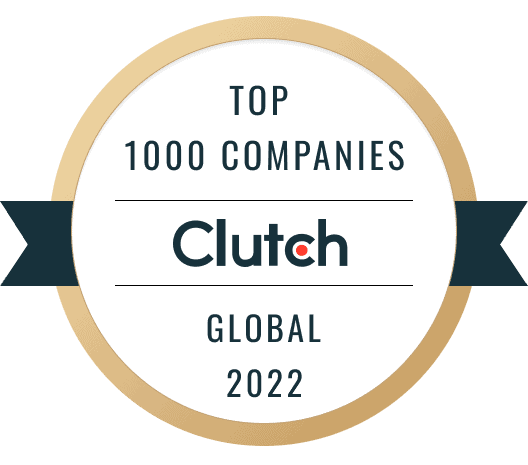 Top 1000 Global Digital Agency
Ranked by Clutch 2022

#1 Global Digital Agency
Ranked by Business Journal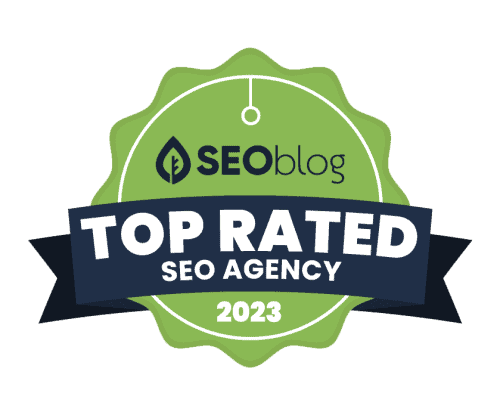 Top Rated SEO Agency
Ranked by SEO Blog 2023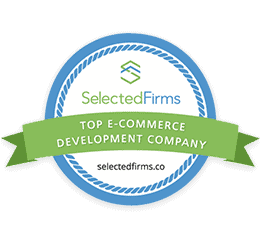 Top Ecommerce Development Company
Ranked by Selected Firms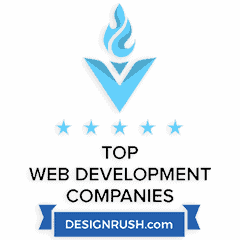 Top Web Development Agency
Ranked by Design Rush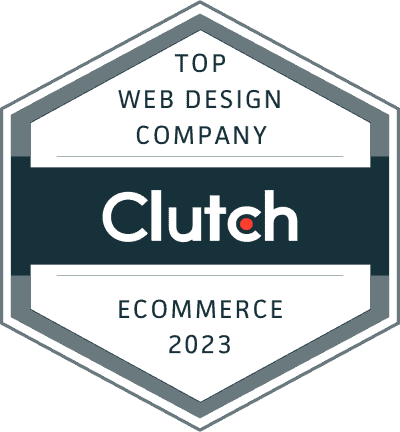 Top 1% Global Leader Digital Agency
Ranked by Clutch 2023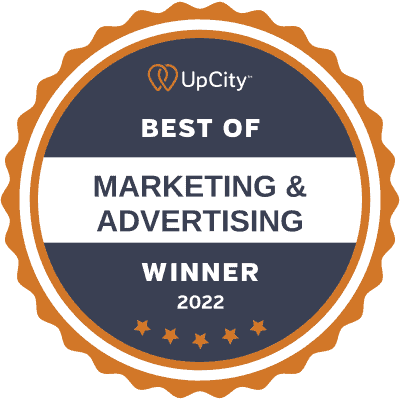 Top 1% Digital Agency in United States
Ranked by UpCity 2022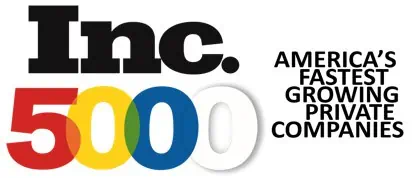 Fastest-Growing Companies in the USA
4 Years in a Row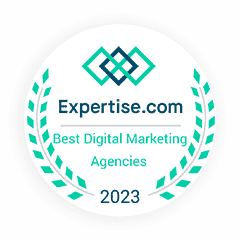 Top 1% Best Digital Marketing Award
Ranked by Expertise 2023

#2 Global Award Winner
Ranked by MASHABLE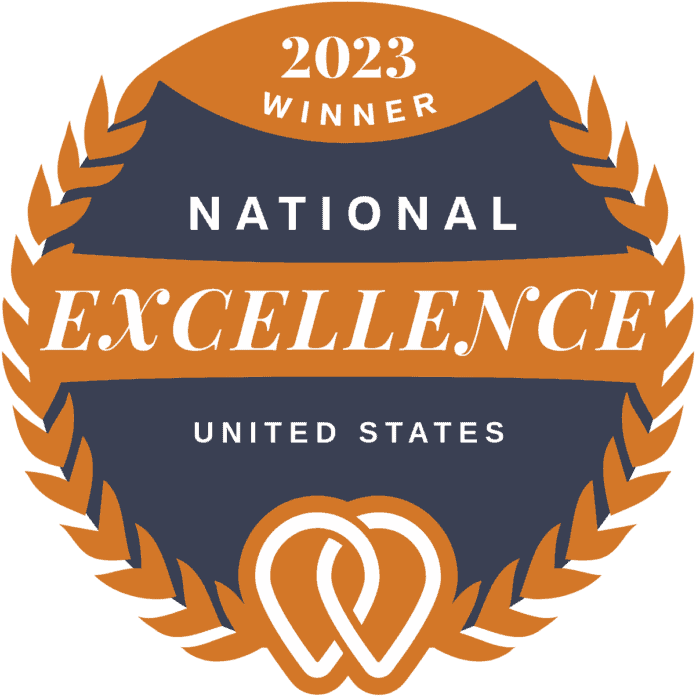 Top 1% Award of Excellence Winner
Years 2020, 2021, 2022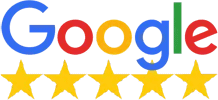 500+ 5-Star Reviews in Google
Ranked by Our Customers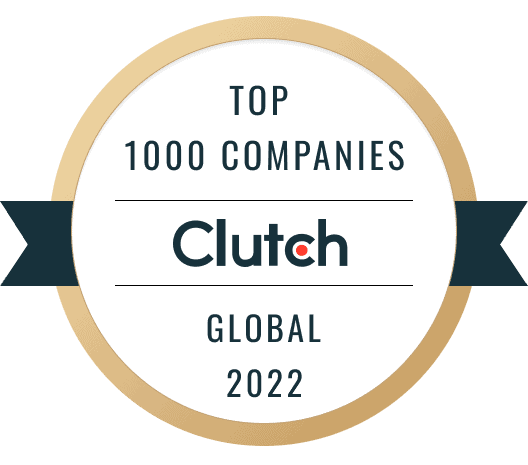 Top 1000 Global Digital Agency
Ranked by Clutch 2022

#1 Global Digital Agency
Ranked by Business Journal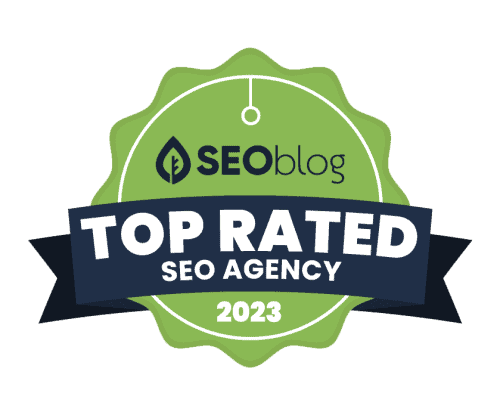 Top Rated SEO Agency
Ranked by SEO Blog 2023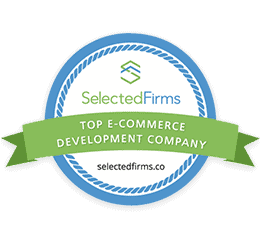 Top Ecommerce Development Company
Ranked by Selected Firms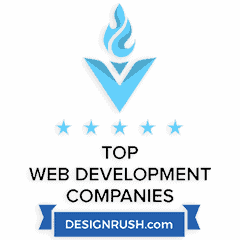 Top Web Development Agency
Ranked by Design Rush
New York Digital Marketing
Facing every challenge together with NEWMEDIA.
Let's cut right to the chase.
You have a business in New York, which means you can take advantage of all of the opportunities the Big Apple offers. In the physical world, there's New York's world-class infrastructure, its sheer volume of other businesses for networking, and a cosmopolitan customer base ready and waiting for you.
But you face a challenge.
No matter how good your New York business may be, you're never going to get ahead in the 21st century if you don't have a powerful online presence. Most of your customers, especially millennials and younger, head to the web to find out about you before they ever speak to your business in person. But despite this, far too many companies aren't prepared for the digital revolution that's been going on for more than a decade, as these stats from Finances Online demonstrate: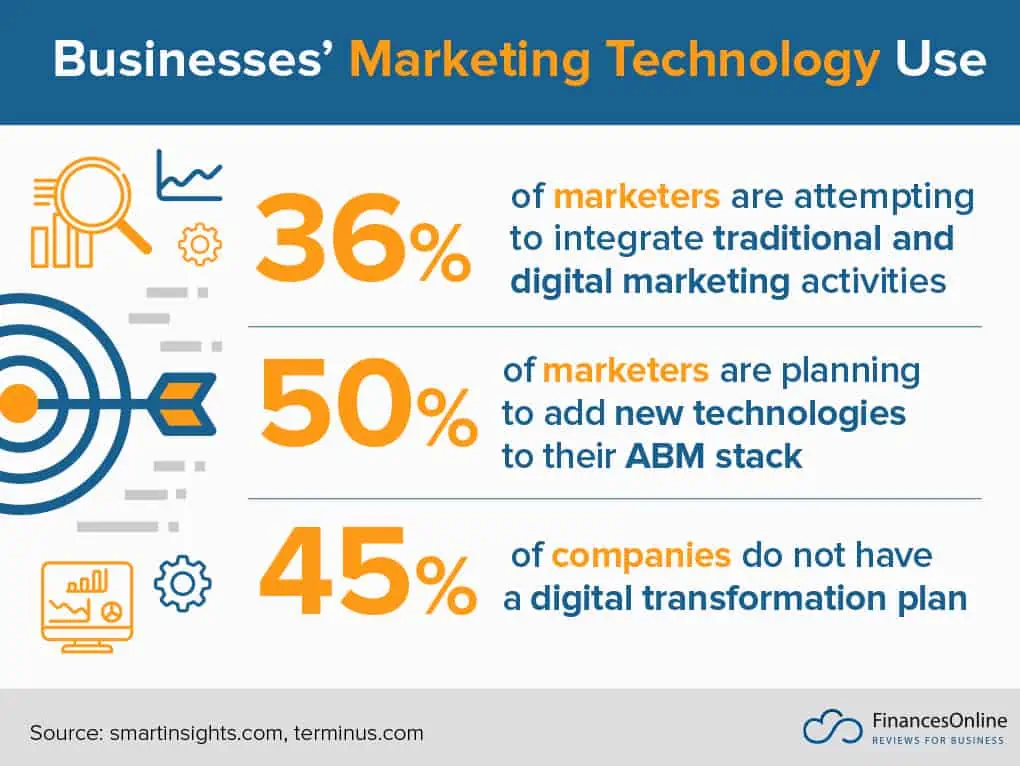 Almost half of businesses (45%) don't have any plans in place for digital transformation, which means they're not online and they're not using the digital strategies that could help them reach their target audience.
Your New York business can't land in that 45% if it's going to prosper. And with NEWMEDIA, you get help when going digital from one of the best digital marketing agencies in the world.
New York website design, UX, digital development and marketing agency
INCREDIBLE PRODUCT MEETS IMPECCABLE DESIGN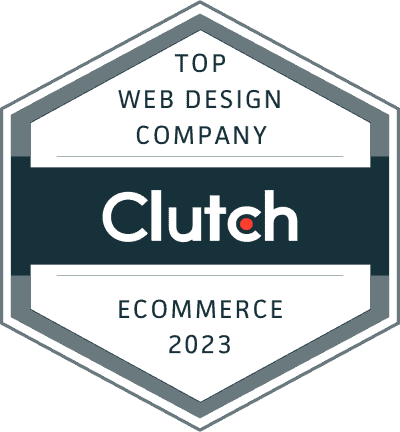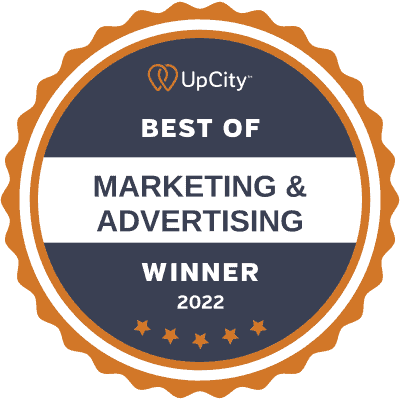 Web Design | SEO+Social Digital Marketing Agency
We can craft the perfect digital strategy to grow your business, and then execute it for you to generate massive scale. And we can move much faster than you would expect.
What Do Digital Marketing Agencies Do for Your New York Business?
Why is it vital that you have the right digital marketing professionals in your corner? We can give you five reasons.
Create Your Digital Strategy
The first thing that a full-service digital agency like NEWMEDIA does when it starts working with a client is to help build a strategy that pulls all of its digital marketing efforts together.
That's something that a lot of companies sorely need, as we see from this Smart Insights chart: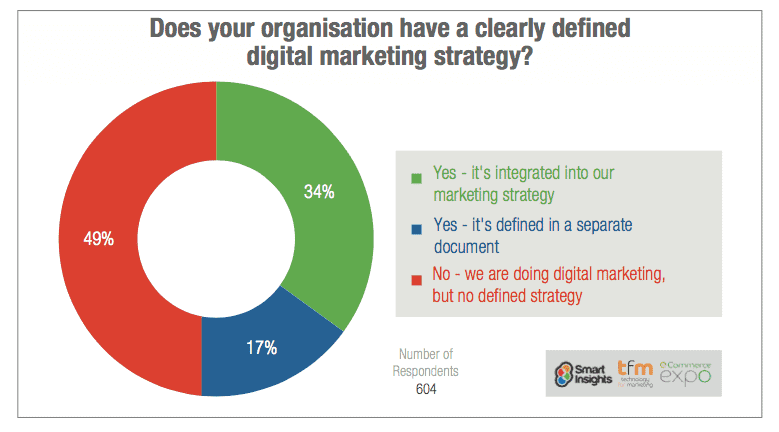 First, there's the good(ish) news. According to this chart, 51% of companies (out of 604 survey respondents) have some form of digital marketing strategy. So, about half of companies recognize that they need to have a plan in place to get their online marketing working toward their business goals.
But from there, we run into some problems. If 51% of companies have a digital marketing strategy, that means that 49% of them have yet to learn how to pull their keyword research, content creation, search engine optimization, and all of the other tricks of the digital marketing trade together into a plan.
And it gets worse because the 51% figure for those that have a plan is deceptive. According to this chart, 17% of the companies surveyed say that though they have a digital plan, they still need to integrate that plan into their overarching business strategy. Digital is in a silo, which means it can't influence marketing the way it should.
If that sounds familiar to you, then don't fret. NEWMEDIA is a full-service marketing agency that develops creative strategies to ensure you're not flying blind into the digital marketing world.
Enable Marketing Automation
In the old days, you had to do all of your marketing by hand. Every flyer you posted had to be printed, and every ad you sent to a newspaper had to get drawn up first. Even the advent of digital technologies, such as email, didn't speed things up too much because you still had to type the email, select a recipient, and click the send button yourself.
But that's all changed since the advent of marketing automation in the digital space.
Automation covers a lot of ground in digital marketing. For example, every email platform that can send out hundreds of emails without any intervention from you is automated, as are the content checkers and writing tools that use AI to create content. So much of what digital agencies do focuses on automating as much of your marketing process as possible so you (and your people) can spend more time working directly with customers.
And that's not all you get from automation, as these stats from 99 Firms demonstrates: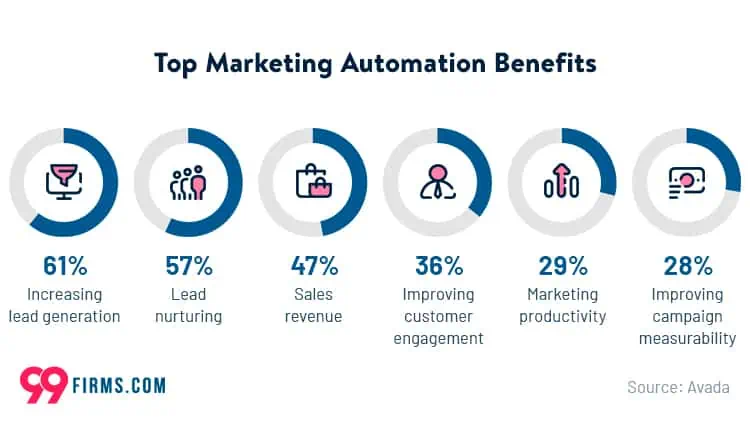 This survey of marketers shows that 61% of them say that automation helps them to generate more leads, with over half (57%) saying it also helps them nurture those leads. There are productivity gains, too, with 29% pointing to an increase in productivity as a key benefit of automating what they do.
The NEWMEDIA design and technology agency helps you introduce more automation into your digital marketing campaigns.
Compile Your Brand Strategy
Creating a new website is step one in building your online brand strategy, with your social media profiles, case studies, and online business profiles being the steps that follow. Getting your branding right (which you'll do with the best digital marketing agency in New York) is crucial, as these stats from Fit Small Business show us: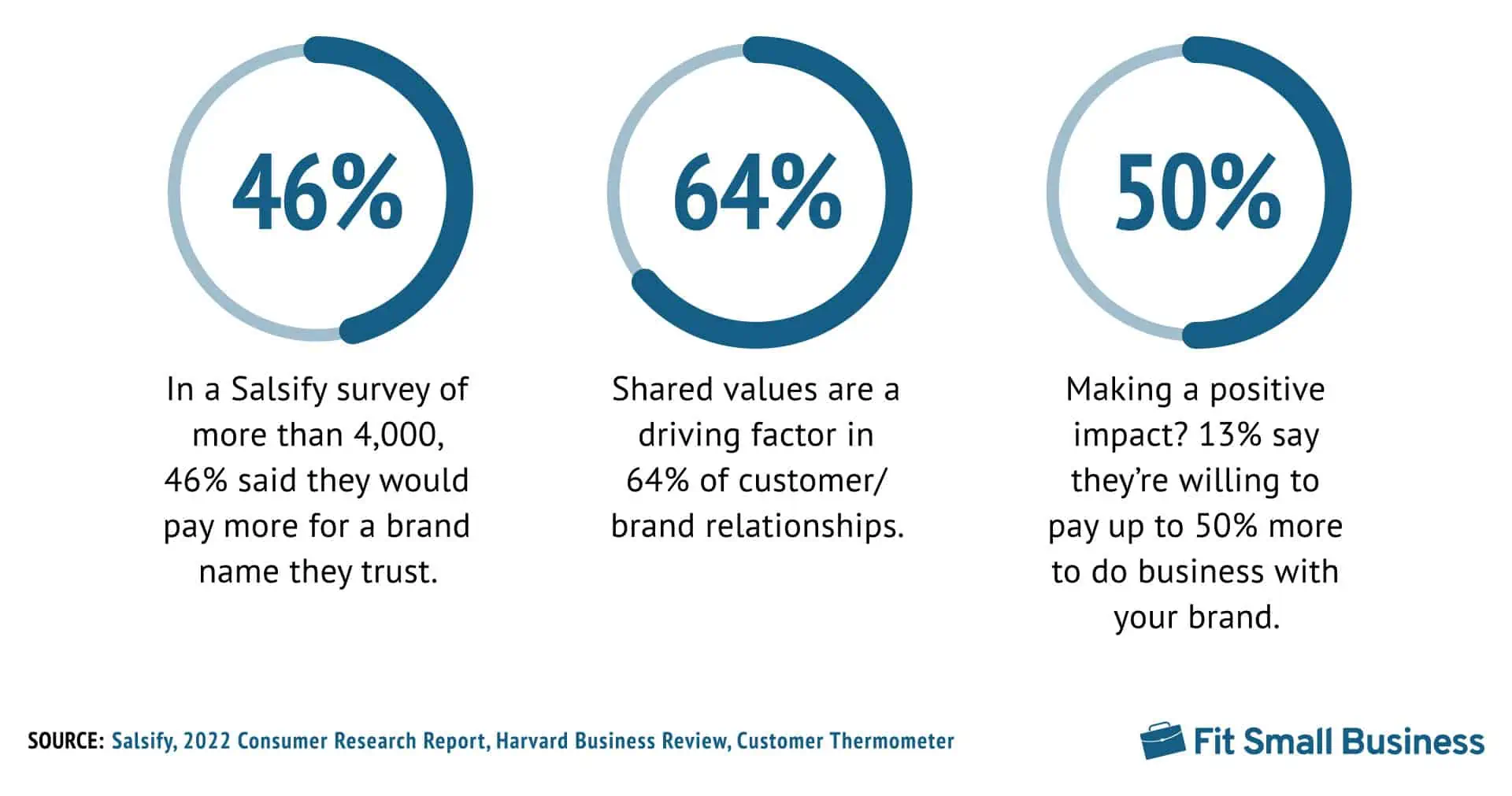 The 46% of people from this survey of 4,000 say that they're more willing to buy from brands that they trust are important, and it's something we'll get to in a moment. But it's the middle stat that deserves more of your attention, as it shows us that almost two-thirds (64%) of your customers say that shared values are key to the relationships they form with your business.
Your branding is how you communicate those values. Every piece of content you write, video you create, the website you build, and paid media that you send out has to align in messaging and branding structure.
Too many companies misalign their brand identity. That won't happen to you when you work with one of the top digital marketing agencies in New York City.
Higher Reach at a Lower Cost
Ask any marketing director about the techniques they use to pull more eyes toward their businesses, and they'll give you a huge list. Beyond the digital (assuming they do digital), they'll probably tell you that they rely on traditional methods, like direct mail and broadcast ads, to get attention.
That's all well and good, but these old-school techniques cost you far more money than digital marketing solutions. Don't take our word for it, as this chart from Asset Digital Communications digs into the cost disparity: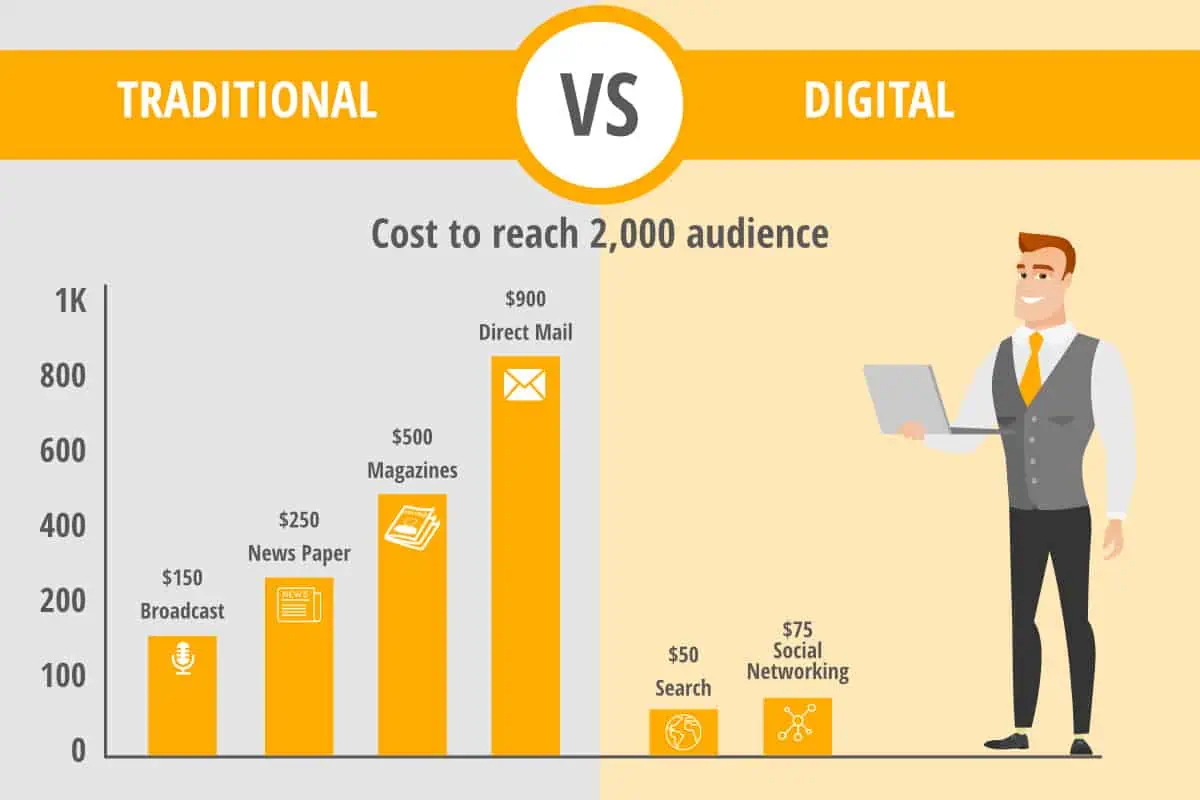 Let's start with the digital side. According to this chart, it costs just $75 to reach 2,000 people using social media marketing, with the cost dropping by $25 to reach the same number of people when you have the help of a full-service SEO agency.
Compare that to the traditional side of things, and you can see that direct mail costs 18 times more than SEO (and 12 times more than social media) to get the same amount of attention. Even at the cheapest end of the scale, broadcast marketing still costs between two and three times more than the digital techniques in this chart.
If you're a marketing manager, keeping your budget low while getting as many people interested in your product as possible is part of your job description. Online advertising and marketing can be a huge (and cost-effective) contributor to your business's success.
Gain Customer Trust and Loyalty for Your Small Business
Would you buy services from a business online if you felt like you couldn't trust that business? Your instincts probably say "no" because you understand that working with a trusted service provider ensures you're more likely to get what you paid for and gives you protection.
Your instincts are right on the money, and they're instincts that you share with the majority of the people who are thinking about buying from your business. Take a look at these stats from The Good: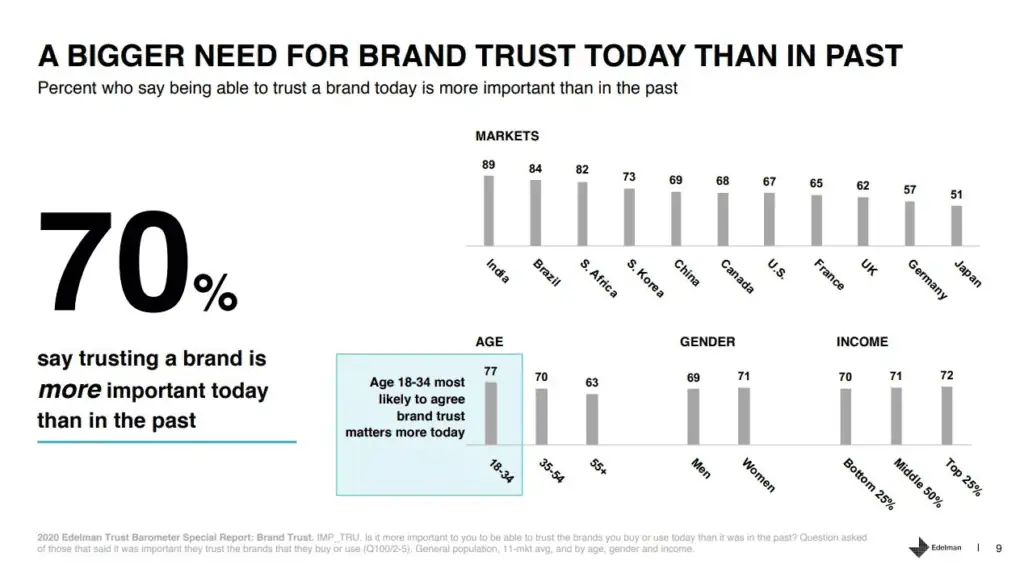 The Good shares the results of an extensive survey conducted across multiple markets that asked how important trust is to the average consumer. The headline statistic is that 70% of people believe trust in a brand is more important now than it has ever been before.
But if we dig a little deeper, we can see that the need for trust is only going to grow as the young generation of today becomes the buying generation of tomorrow. The survey's results for the 18-34 category are interesting because they show that 77% of people in that group believe trust is more important now than it used to be.
That need for trust creates challenges for your marketing team, both in terms of branding and in ensuring that potential customers see what they need to see when they research your New York business online. Digital marketing companies ensure that your business gives off all of the right trust signals online, in addition to handling reputation management on your behalf.
Digital Marketing Services
We've looked at what a creative digital agency can do for your business in terms of its results. But now, you want to know about the specific techniques employed. This collection of nine digital marketing solutions combines to create your online strategy.
Let's pretend that you're a potential customer of your own business. You've visited your company's website to learn a little about its products, with social media being your next port of call. Off to Facebook you go, expecting to see a profile and posts that reflect the professionalism seen on the website you just visited.
Instead, you see a near-empty profile with minimal information and clear evidence that the business doesn't engage with its customers via social media.
What does that say to you as a potential client?
At the very least, it says that the company's social media game isn't on point. But for us, a lack of a social presence means a business is missing one of the critical trust indicators that they need to have as part of their online presence.
Customers come to your social media because they want to see how your company handles itself when dealing with others and, crucially, because they want to engage with you directly on a public platform.
Marketers are getting to grips with these facts, too, because they're using social media marketing for everything from lead generation to driving engagement: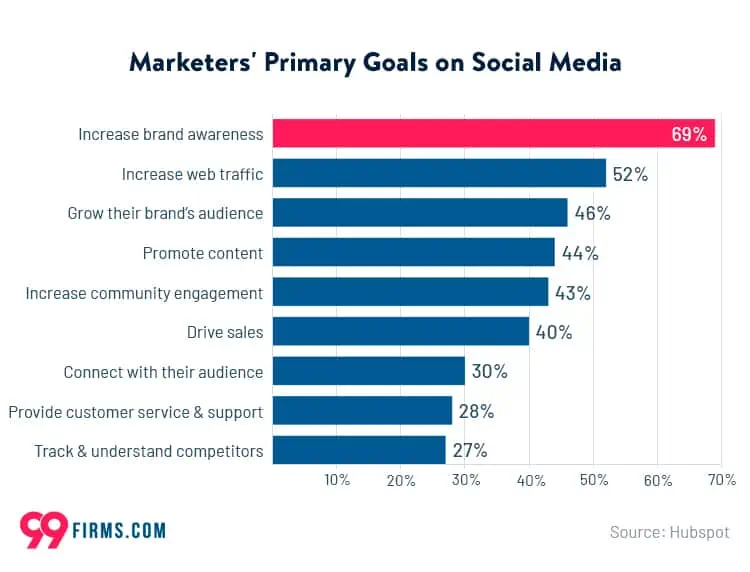 This chart from 99 Firms shows us that companies use social media to boost brand awareness (69% of marketers say so), increase web traffic (52%), and drive sales (40%). When you get social media right, as you will with our global digital marketing agency, you'll hit all of the goals in this chart, so you get more (and better engaged) customers.
Since the dawn of digital marketing, there's been one phrase that is as true today as it ever was:
Content is king.
That phrase has meant a few different things over the years. Way back in the dark ages, it just meant that businesses had to create fresh content, ideally including a bunch of keywords, to shoot up the search engine rankings.
Today, content marketing runs the gamut from the words on your website to the messages you send via your emails.
Search Engine Optimization (SEO) Services
The NEWMEDIA digital marketing agency recommends a strategy that combines all of the techniques we're describing on this page to create an enormous online presence. But if you can only choose one, make that one SEO. At least, you should, according to this chart from Overdrive Interactive: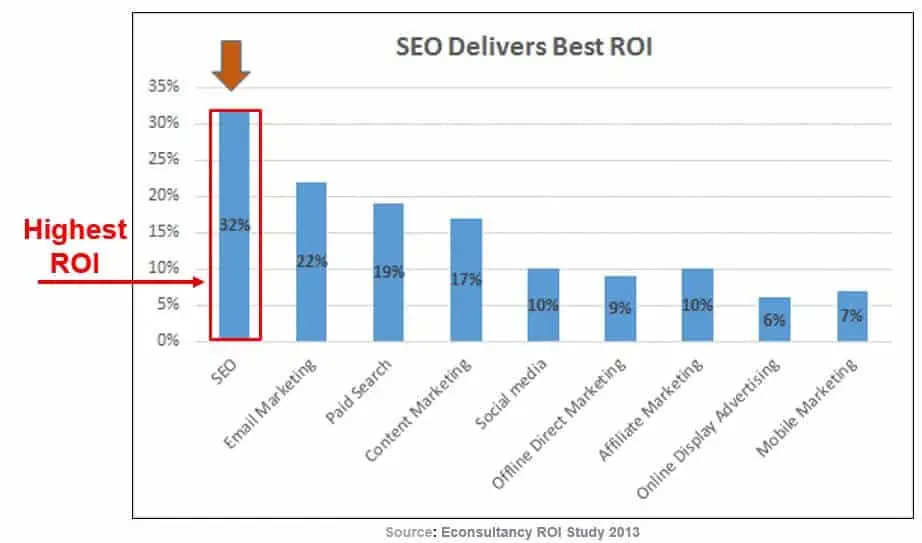 This study shows that 32% of respondents claim that SEO delivers the best ROI on their marketing efforts, which is 10% more than those who point to email marketing as their best revenue driver.
So, we can see SEO can make money for your business. This complicated process of doing a lot of little things to get your business ranking highly in Google is a long-term thing, meaning you're not going to see immediate results because you've added a few keywords to your content and built some backlinks. At NEWMEDIA, we break SEO down into three approaches.
A search engine has to be able to figure out what your site is showing to human users. To do that, it uses a combination of the algorithm that governs the whole search engine (which also determines where you rank) and something called "crawlers."
These crawlers do exactly what they say they do – they crawl your website to check all of its links, figure out its navigational structure, and understand what each page on the site offers to a visitor. We make sure that these crawlers see what they need to see with a technical SEO service that optimizes your pages for search engines.
Get beyond the technical, and you move into the content on your website's pages. Every blog post you write, images that you add to your site, and even the links that you include in the content fall under the on-page SEO umbrella.
But this is far more than adding a few keywords to some articles and calling it a day. With our on-site service, we research the keywords that you need to target (i.e., the ones your audience uses with buying intent), and we craft content that makes people want to learn more about your New York business.
The off-page side of things is where everything can go wrong for companies that try to handle their own SEO.
Things can go wrong for a simple reason – backlinks.
Every website needs them, and every website owner wants to build them, but not every backlink you get pointing to your website is the same when it comes to value or how Google perceives that link. Some links are great, such as links from major players in your industry or links that come from people writing about what you do. We call those "natural links," and Google loves them.
But then there are the garbage links, such as links stuffed into terrible content or links placed in directories that nobody ever visits. These links are dangerous because Google gets a whiff of them and can see that they're not put there by people who are recommending your site. They're unnatural, and at their worst, they can put you in line for a penalty.
NEWMEDIA makes sure that doesn't happen by only building links (and handling other aspects of off-site) SEO in a way that keeps search engines happy.
Pay-Per-Click (PPC) Marketing
PPC covers a ton of different services, such as Google Ads, the Display Network, and any ads you put onto social media. Collectively, these are all online advertisements for your business in which you pay money in return for preferential ad placement and the clicks you receive from those ads.
Hence, pay-per-click.
According to WordStream, a recent study by Google says that the average ROI from a Google Ads company is $8 for every $1 spent. That's pretty solid, and it's enough to show you why these ads are something your digital marketers need to implement for your business. But at the same time, online advertising campaigns can go very wrong if they're not constantly tracked and monitored, resulting in you throwing good money down the drain as you invest in ads that aren't getting results.
The entire team at NEWMEDIA understands the PPC game, and we play to win for our clients.
Your customers care about how your website looks.
At least, that's what this pair of stats from WordStream tells us: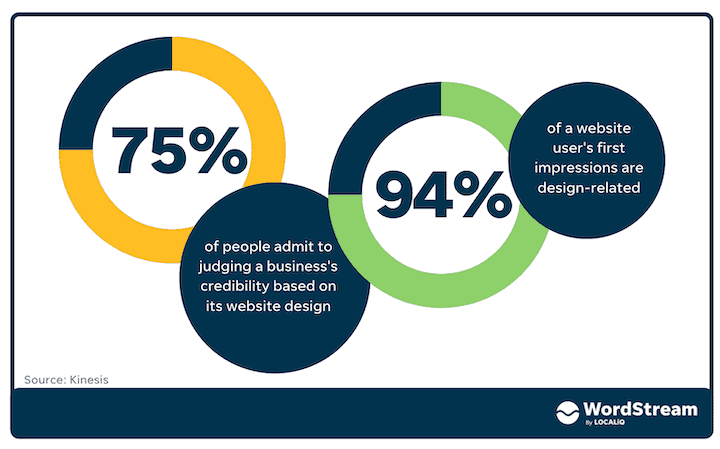 The first thing we need to point out here is that the vast majority of your website visitors (94%) get their first impression of your business from your website and its design. They're looking for that design to show them that you're a professional enterprise that can offer what they seek.
If your website doesn't look the part, the second stat comes into play. Three-quarters of people (75%) will take one look at a shoddy design and judge your organization's credibility poorly. On the flip side, that same 75% of people are going to assume that you run a tight ship if your website looks the part.
Website design (and redesign) falls under the creative services NEWMEDIA offers, and our web designers are very good at it.
Your website is like a peanut butter and jelly sandwich. You can't have that sandwich if it's missing one of the ingredients. Well, you can, but the sandwich isn't going to taste anywhere near as good as it would.
Where are we going with this?
If web design is the jelly that leaves a sweet taste in your visitors' mouths after they've landed on your website, the peanut butter is the web development. It's the substance that makes the whole thing work, which in this case means clean code, checking database connections, and doing all of the complicated tinkerings that ensure your site doesn't crash when somebody tries to do something on it.
You could have a perfectly designed website and still end up with unhappy customers if that site's links don't work or its code is so cluttered that it takes forever and a day to load. By the same token, a website can work perfectly but look so drab that you create a terrible first impression with the 94% of people who judge the site based on how it looks.
You need to have the PB and J to make the perfect sandwich. And you need to have web design and web development working in tandem to create the best business website.
Online Reputation Management
Digital marketing agencies craft websites and make sure that you're ranking well in Google. But if you have a bad reputation, which can come from anything from review sites and online articles to the stuff people say about you on social media, the rest of your digital marketing efforts may fall flat.
Why?
Your potential customers look at more than one source when they're gathering information about your company, as this stat from Luisa Zhou demonstrates: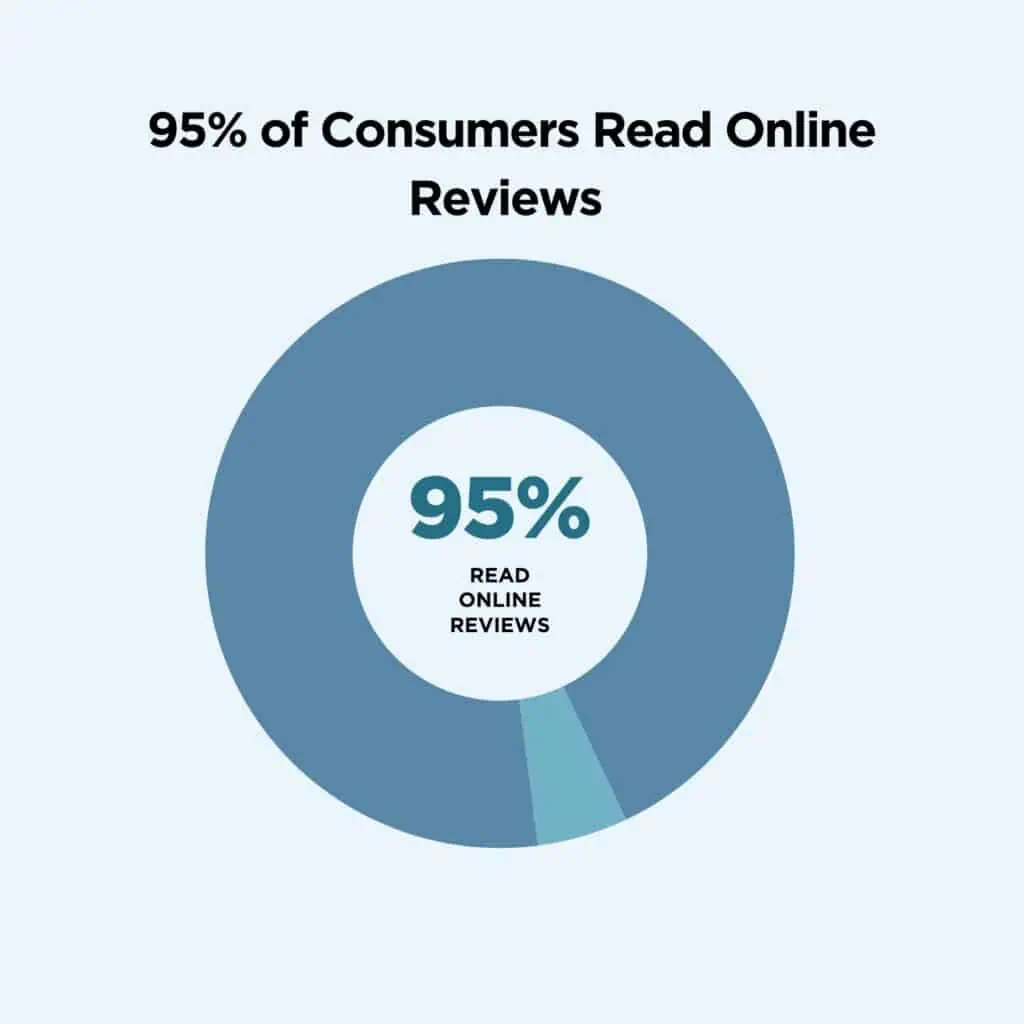 The vast majority of people (95%) are going to check out what other people (people they don't even know) are saying about your business before they buy from it. And this stat doesn't cover all of the news articles or reports that they might read that you have had no hand in creating.
The point is that your online reputation matters when it comes to sales, and NEWMEDIA can do the technical and monitoring work that ensures your business appears as trustworthy online as it is in person.
Despite far too many people in the digital marketing space claiming that email is dead, this relatively old-school technique is still alive and well. Take a look at these stats from Oberlo: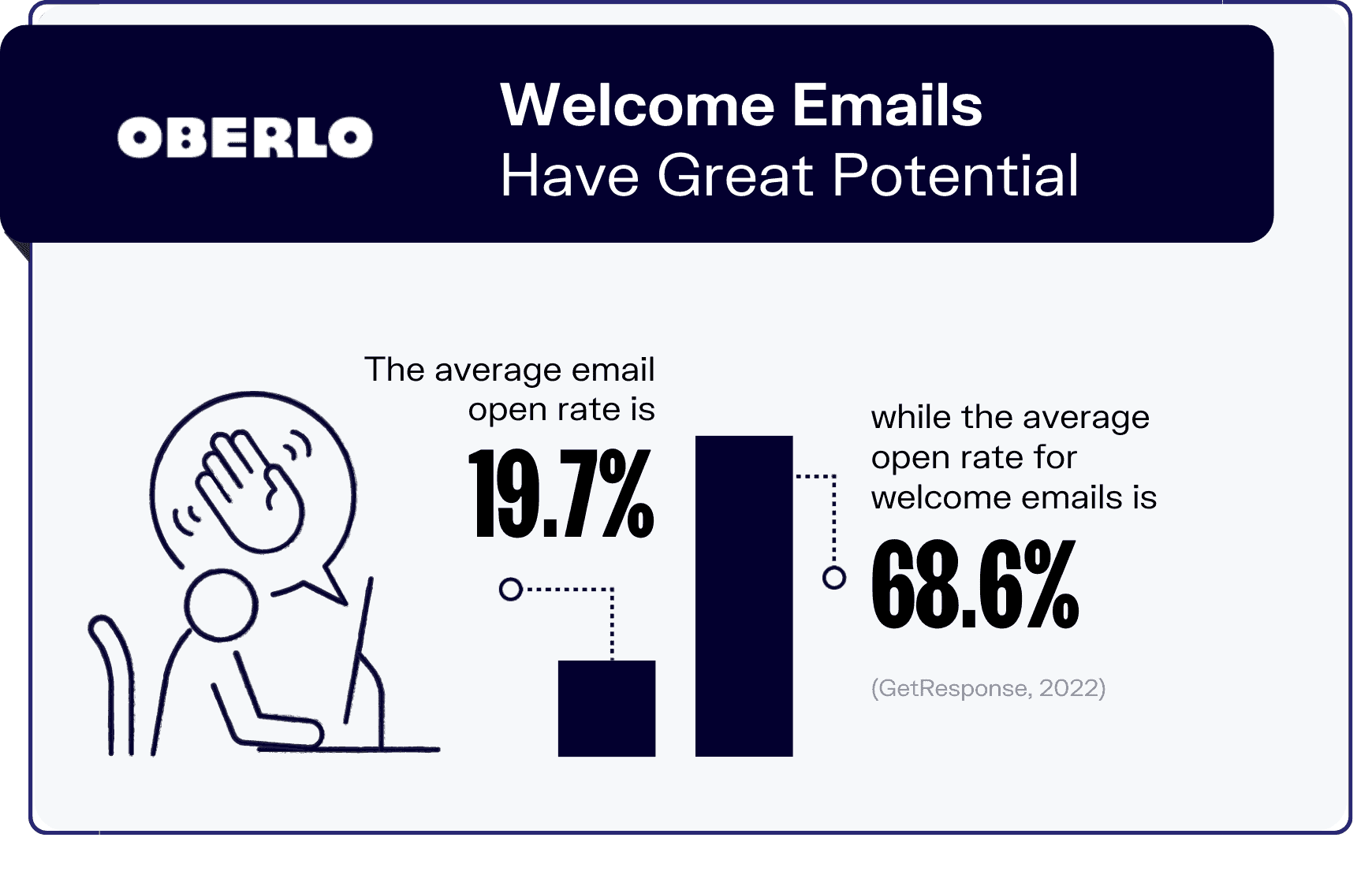 With an average open rate of 19.7% for email marketing, that means about one in every five of your email recipients care enough about what you have to say to click on the email. That may not seem like much until you bring email automation into the mix, which allows you to shoot out thousands of emails in a matter of minutes.
Imagine you send out 10,000 emails. According to this stat, at least 2,000 of the recipients of those emails are going to check out what you've written, which means you've potentially created 2,000 conversations with people who are interested in what you do.
Email works as long as you have a digital marketing company that knows how to make your emails as attractive as possible and, crucially, can use automation to send the right emails at the right times to the right people.
Video Production Services
Compared to the other services the NEWMEDIA digital marketing agency offers, video production is fairly new. But it's effective, as these stats from drumBEAT Marketing show us: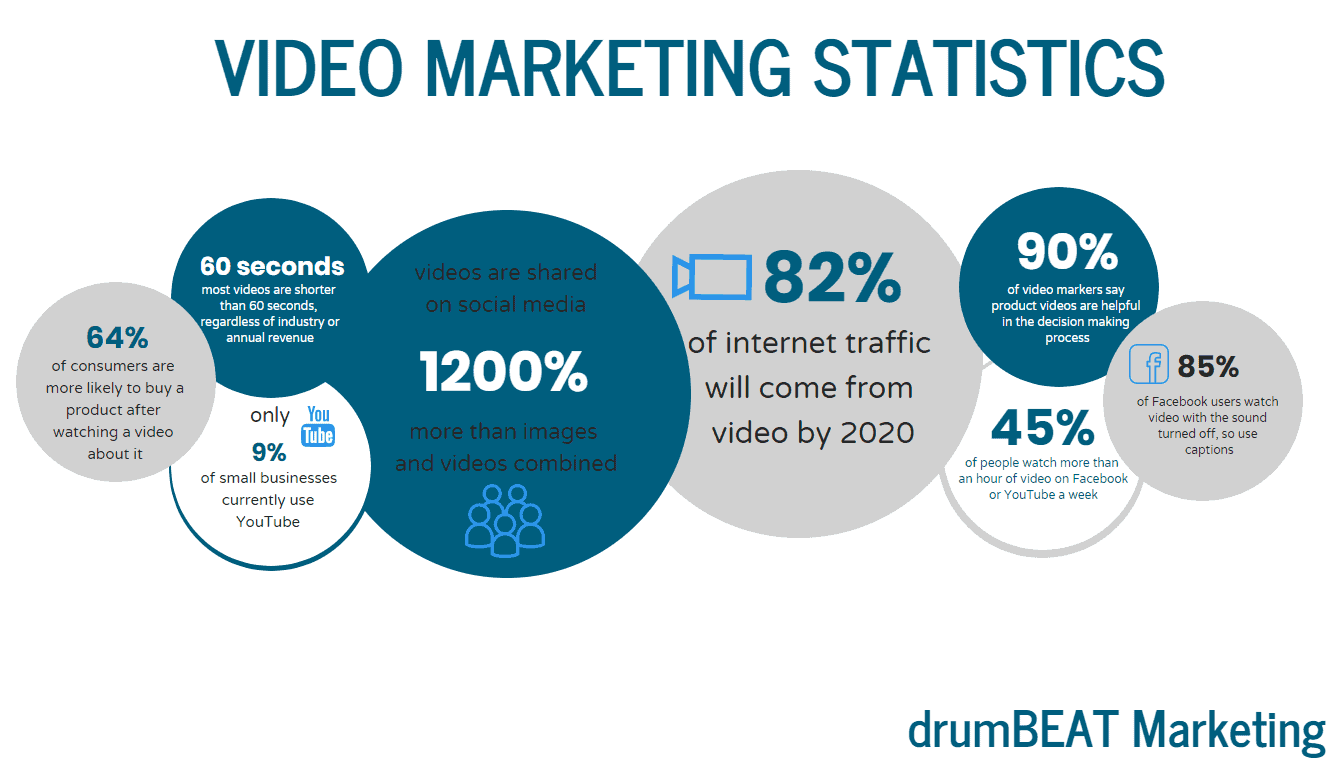 There are two stats we want to highlight from this little collection. First, nearly two-thirds of people (64%) say that they're more likely to buy from a business if they see a video related to its products. That makes sense because you can use video to showcase how a product works and put a more personal face to the business, all of which drives engagement.
But it's the second stat that we feel is the most important – only 9% of small businesses currently use YouTube to showcase videos about their products. That's a huge missed opportunity for many companies in New York. Our video production services make sure you're not one of the 91% of companies that aren't taking advantage of the marketing power of video.
Get Phenomenal Returns With New York's Best Digital Marketing Company
You've got a taste of what our NYC digital marketing agency can do for your business and why going digital works. Now, we'll show you why NEWMEDIA is the agency for you.
We have over two decades of experience working with websites, which means we understand and can evolve our strategies alongside the latest marketing trends. NEWMEDIA has thousands of happy clients in our portfolio, which you can see for yourself if you check out our case studies or look at the 500+ five-star reviews we have on Google.
The new Delta Sky Club website portal, designed and developed from scratch by NEWMEDIA, allows Delta passengers who go online in any of their Sky Club lounges across the U.S. to quickly get news, weather & stock market information, in addition to tracking flights on any airline (not just Delta!), searching directly in Google, and getting maps and driving directions to/from any address on Earth.
NEWMEDIA Los Angeles, in collaboration with Sterling-Rice Group (SRG), built a new website for the Almond Board of California under an aggressive development timeline. We built a multi-language website for them while ensuring a consistent user experience by bringing all four existing websites into a single universal system. Our team of experts delivered this mammoth project even after the deadline was shortened by four weeks.
The Six Flags team reached out to NEWMEDIA for a complete website redesign and multi-site ecommerce web development. We redesigned the website to change its complete look and feel and organized content into categories and subcategories to simplify content discovery for visitors. Over the course of the project, we worked in close coordination with the Six Flags team to deliver the website quickly before their parks reopened.
PostNet approached us to completely redesign all their websites, including those of franchisees. We developed a fresh responsive website for them to offer a consistent browsing experience to visitors irrespective of the screen size of the device they use to access the website. Additionally, we developed a tool to help visitors find their nearest PostNet center. Finally, we designed the 300+ franchise websites for them with local SEO and franchise SEO.
YMCA (now "The Y") is an organization that we've all heard of and/or been a part of at one time in our lives. YMCA of Metro Denver came to us for a fresh website design that would communicate their mission of being for youth development, healthy living, and social responsibility. Even more exciting, they had just had a brand refresh and this was the chance to support that refresh with a complementary website.
When CBS Television was producing the show that came to be called Haystack Help, they needed a complex yet easy to use website application to direct the TV viewers to visit, and their search for a Denver website developer led them to NEWMEDIA. Initially, prior to contacting NEWMEDIA, they had selected another web development partner for the project. Then, there was a problem…
But don't just take our word for it
Our Recognitions Speak for Themselves
ranks NEWMEDIA a Top 1% Digital Agency in the United States
ranks NEWMEDIA a Top 1% Global Leader Digital Agency.
ranked NEWMEDIA's work the #2 Global Award Winner (and they ranked Twitter #3).
ranks NEWMEDIA among its fastest-growing companies, 4 years in a row.
Don't be confused by the many imitators, with names that look and sound alike - there is only one, original NEWMEDIA.COM - helping clients grow their businesses since 1996.
Give us a call today or visit us online, at NEWMEDIA.COM. Better yet, we invite you to come and meet with us for a no-obligation consultation about your project. While it's certainly not mandatory, we believe that the one of the best ways to determine how well we can work with you as your partner is by meeting with us in person. We've also got guaranteed PPC and social media marketing plans. We're being honest, really! In a nutshell, you can rely on us for all things digital, from web design to marketing.
Our expert team has designed, developed, deployed, hosted, marketed and managed 4000+ social media accounts, PPC and SEO campaigns, websites, mobile apps and software applications for clients of all shapes and sizes, including small- and medium-sized businesses, Enterprise organizations, State and Federal government, leading universities, international corporations, major brand name advertising agencies, local and global non-profits, and start-ups of practically every description.
LET'S GROW YOUR BUSINESS TOGETHER
Unlike other agencies, who claim to offer services in New York despite being based elsewhere, NEWMEDIA is a digital marketing agency based in New York City. You can drop in on our team any time by visiting our office at: One World Trade Center, 285 Fulton Street, Suite 8500 New York, NY 10007.

If you're not ready for a face-to-face meeting, we're also available via email at info@newmedia.com or by phone at 212-220-6200.